I have always wanted to go to Oktoberfest!
Despite not being a big beer drinker (or big drinker in general) it's always appealed to me.
The outfits, the singing, the frivolity of it all… combined with pretzels and sausages, of course.
So when BMW invited us over to pick up our new car, we couldn't possibly resist taking an extra day to enjoy the celebrations.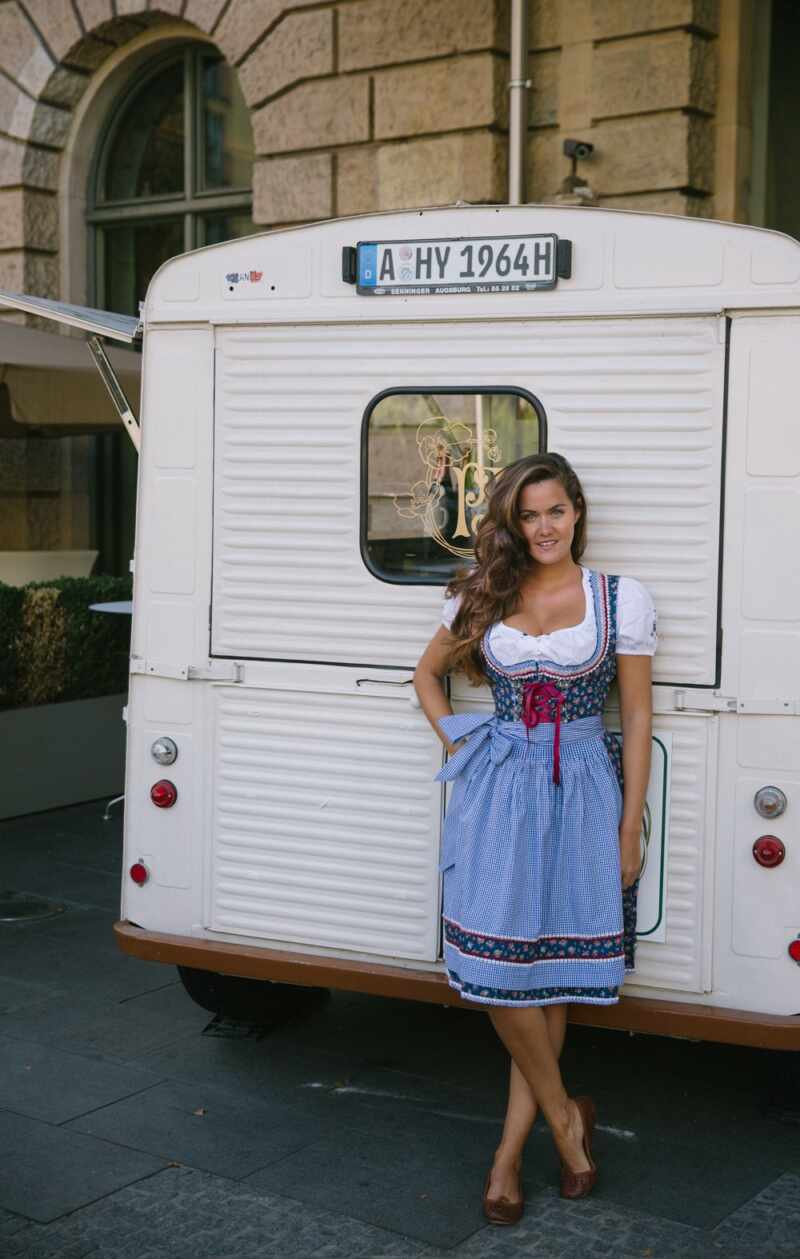 Naturally I dressed for the occasion.
There is nothing more flattering than a dirndl!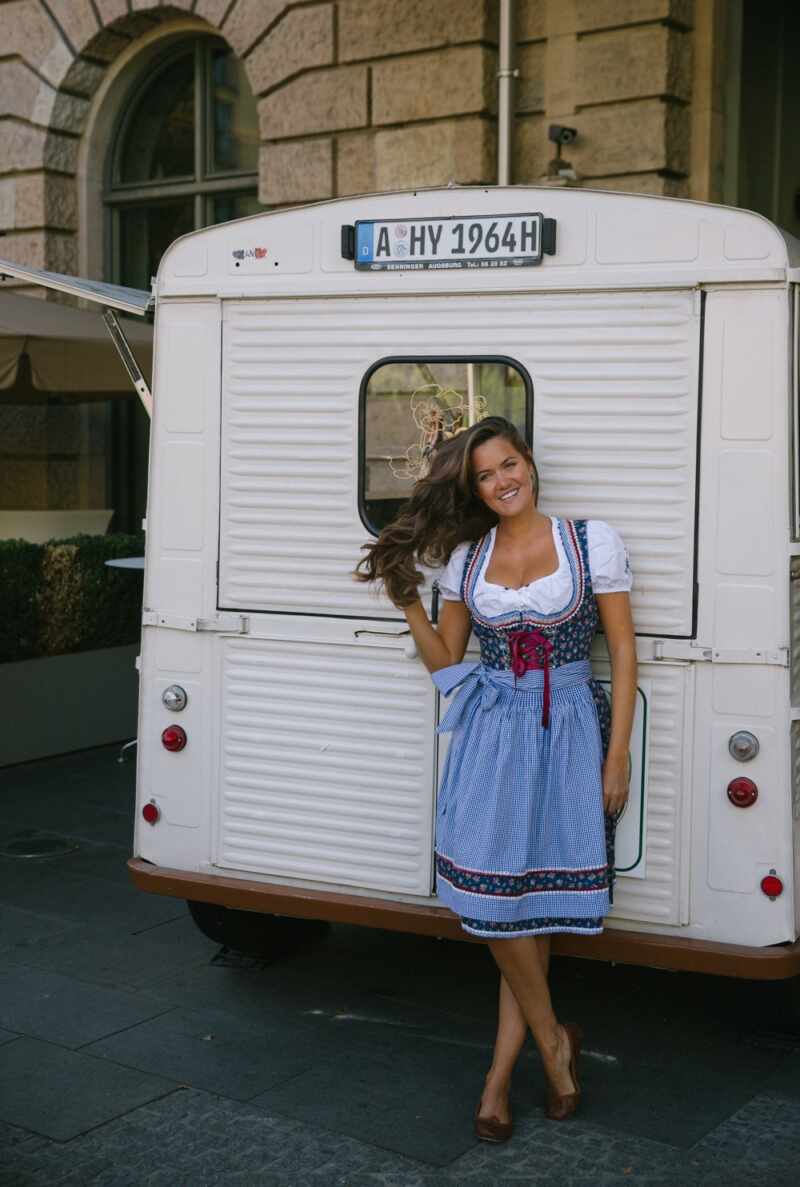 I ordered mine online, but there are lots of options when you get to Munich or any of the surrounding towns. A nice one will set you back about £100.
Just remember that there's etiquette involved when it comes to tying your pinny.
A bow on the left means single and ready to mingle! A bow on the right means taken. A bow tied at the back means a widow or waitress and a bow centre front means a virgin.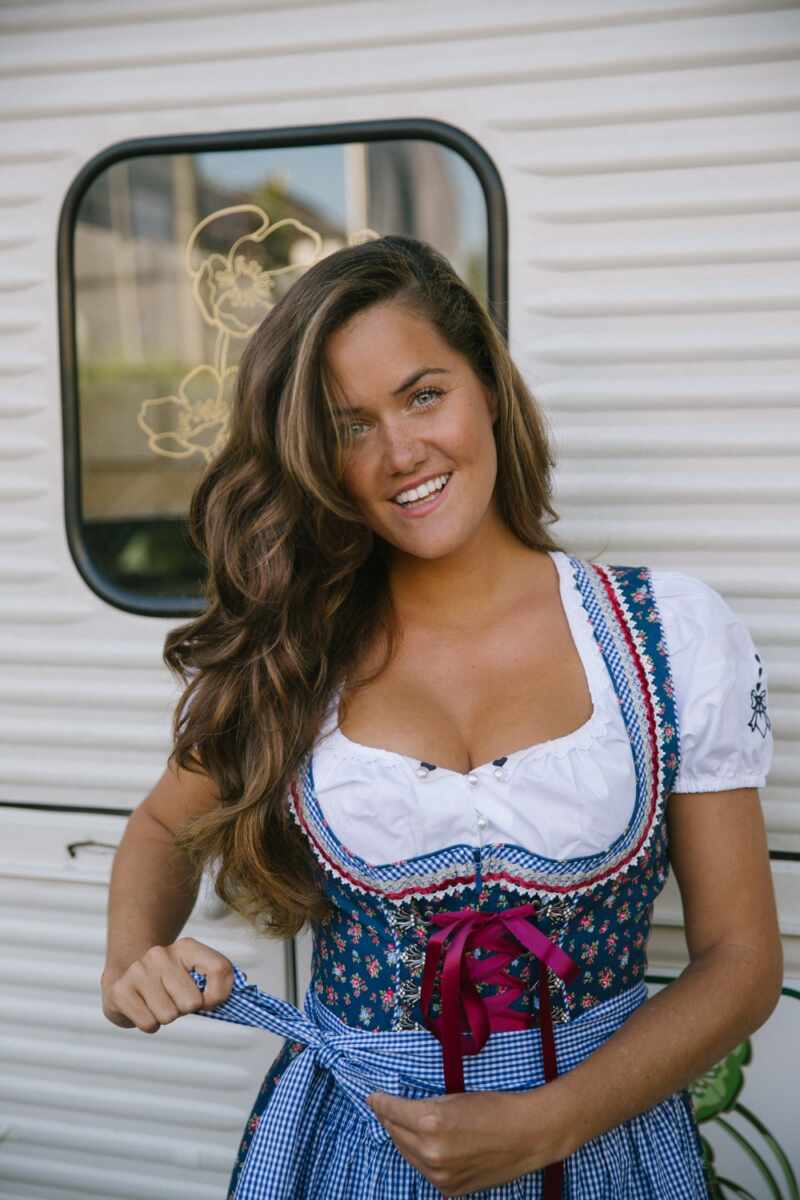 Not that men will pay a blind bit of notice once they've had a few beers.
You'll be swatting them away like flies no matter where you tie your bow!
Girls, if fair haired men in leather are your thing, you're about to hit the jackpot.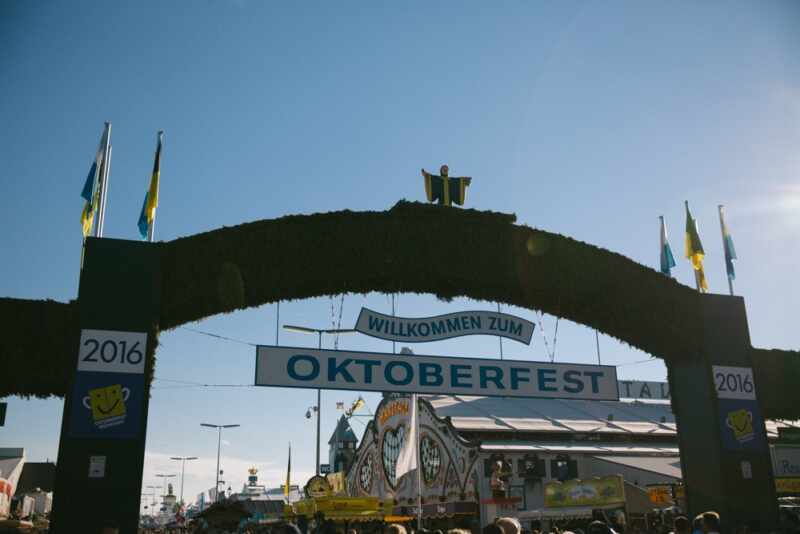 Oktoberfest, known locally as Wiesn (pronounced Veeson, like reason) is the world's largest beer festival.
Somewhat confusingly it runs from mid-September until the beginning of October.
Millions of people attend every year, mostly German with a smattering of tourists thrown in for good measure. If you think of it like a beer, the gold nectar would German visitors, the head – visitors. Which makes it feel spectacularly authentic and not at all like the tourist trap it could be.
The event spreads out over 310,000 square metres and held in "tents".
Huge temporary buildings housing all the fun.
There are about 14 tents and they all vary wildly.
Some are posher than others, some are rowdier than others, some are set around food, others sexuality, some are more family friendly, etc. Do a little research into the options before you go.
Whichever you choose, the people watching is some of the best in the world.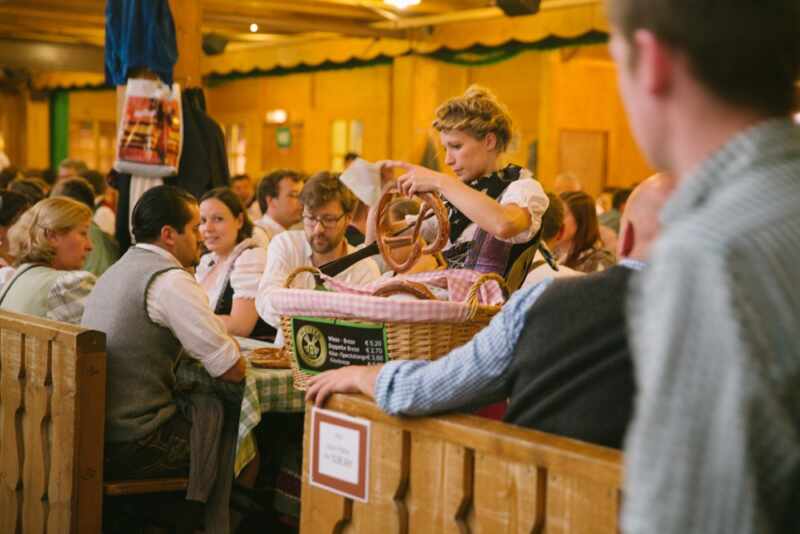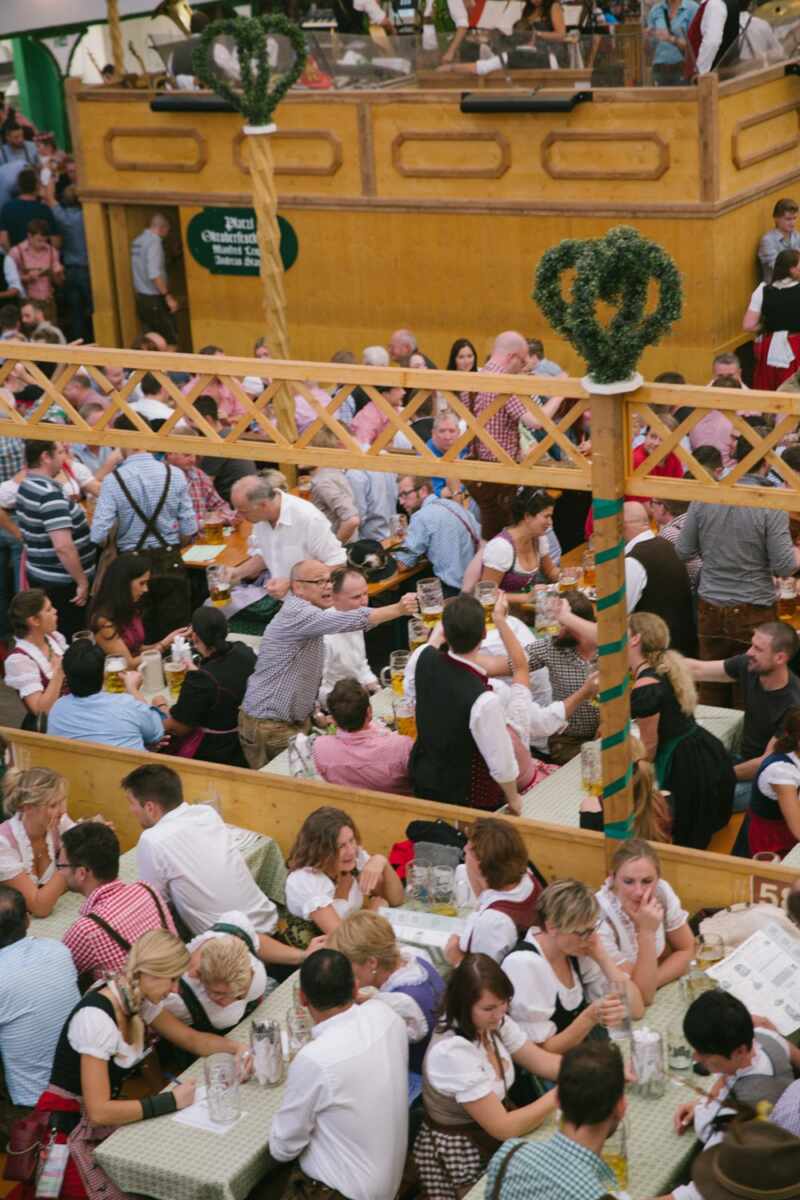 And make sure you dress up, it's half the fun!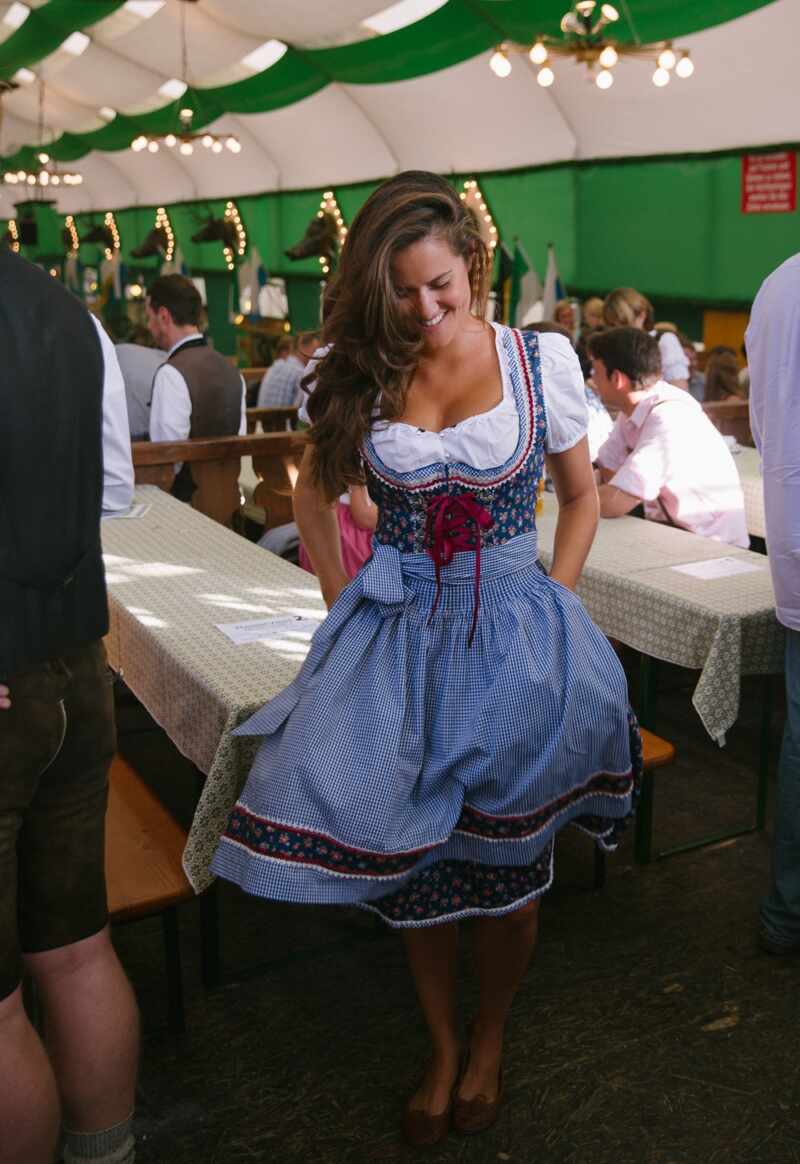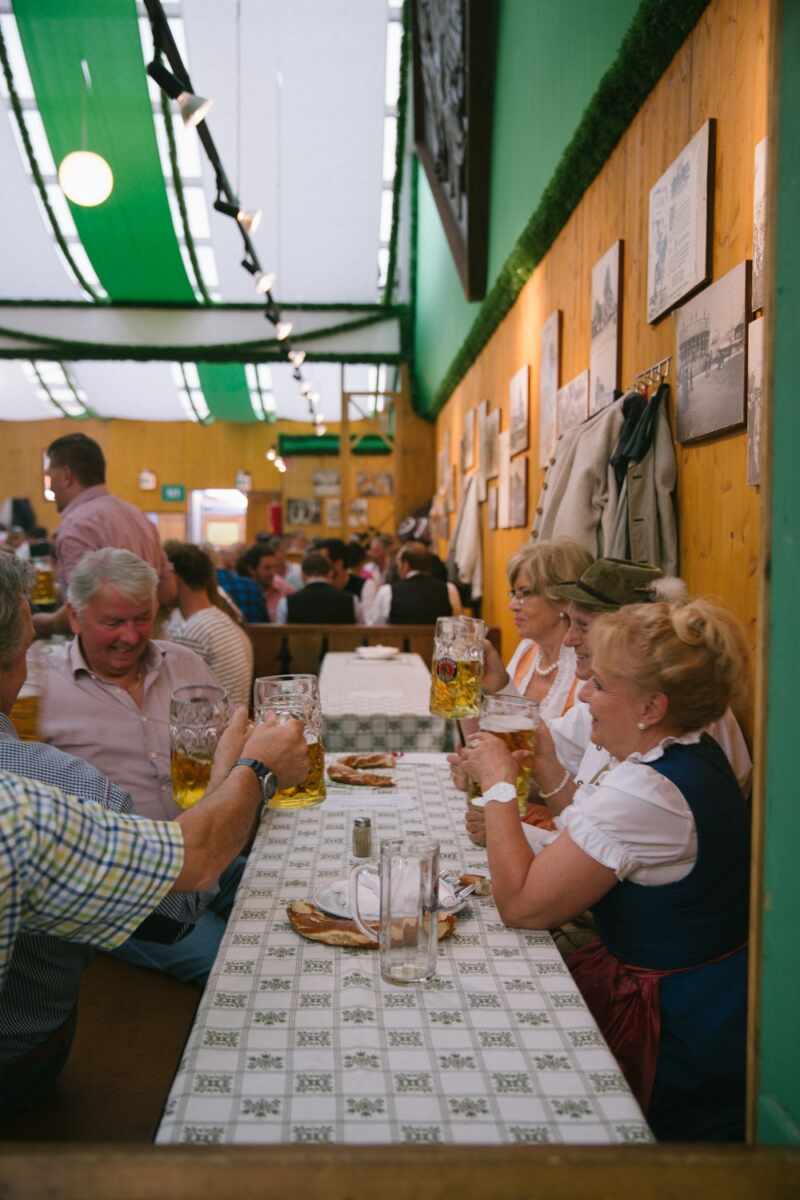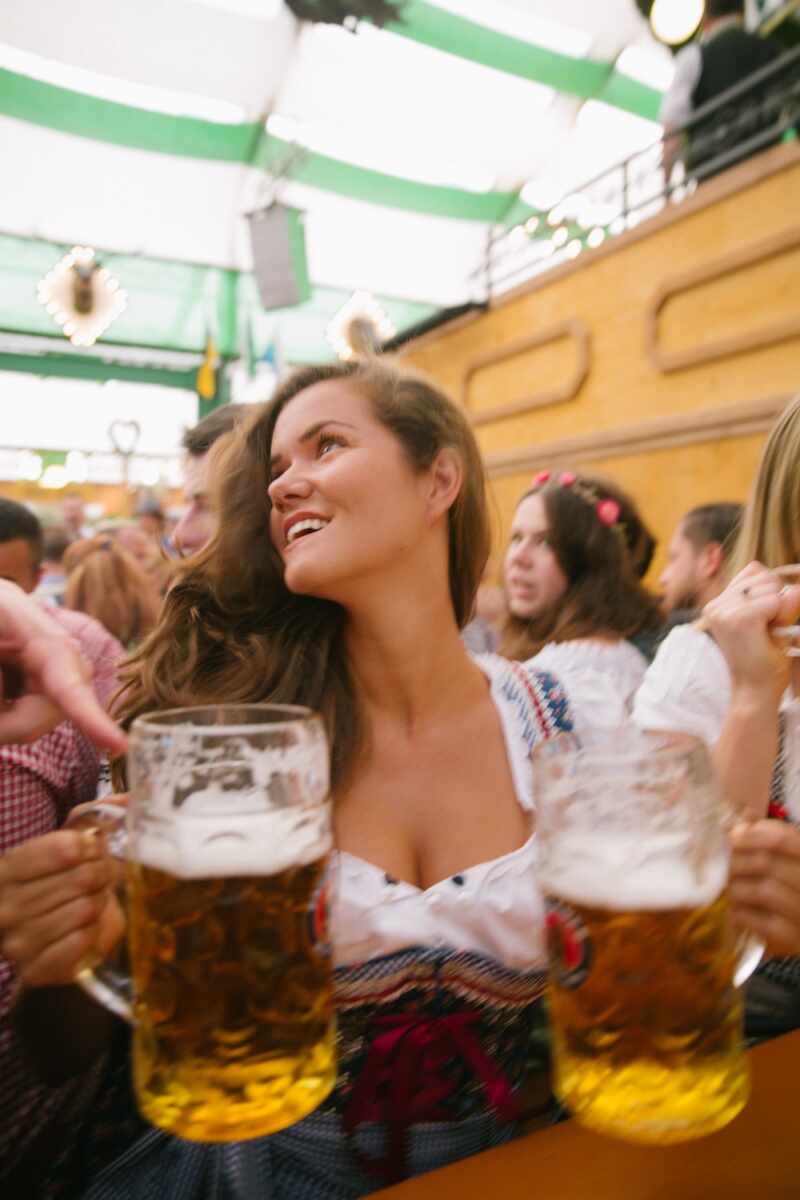 As someone who's not a big beer fan, amazingly I loved the beer!
It was very light, tasty, cold and slipped down beautifully in the hot, sticky tent.
If you don't think you can handle your beer by the litre, order a Radler (half beer half soda).
But honestly, try the beer first. It's incredibly refreshing.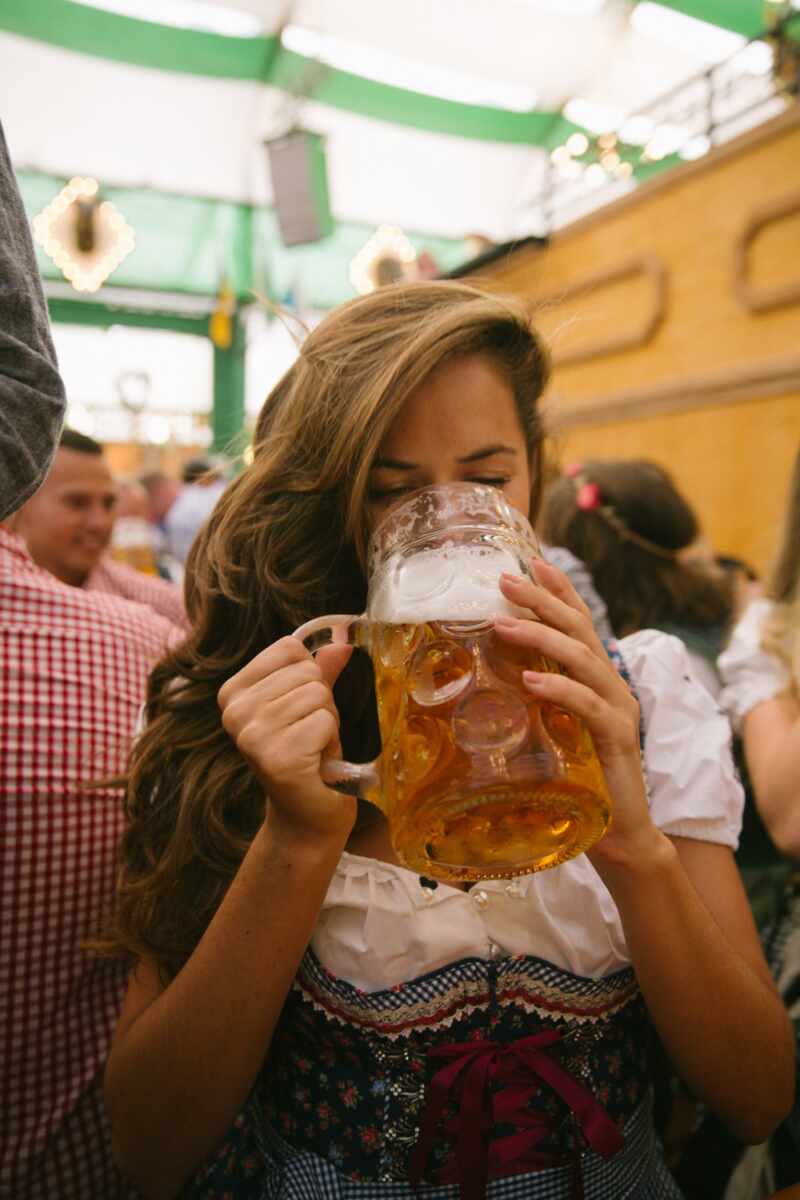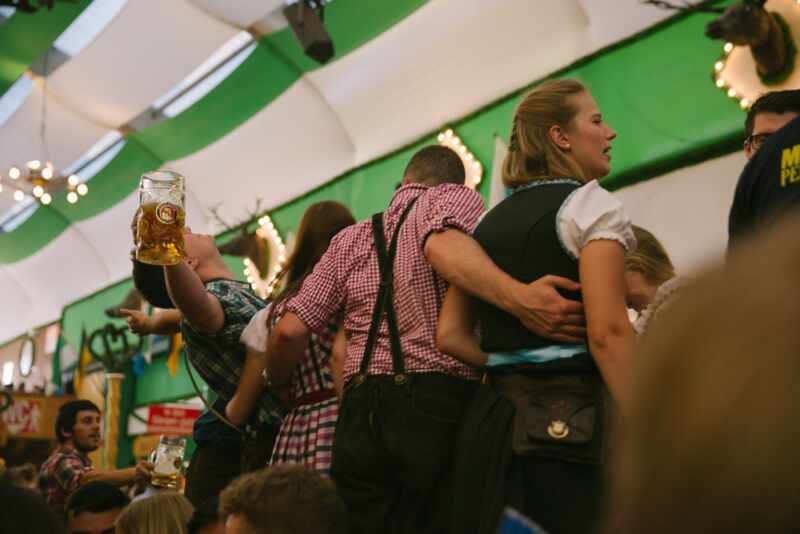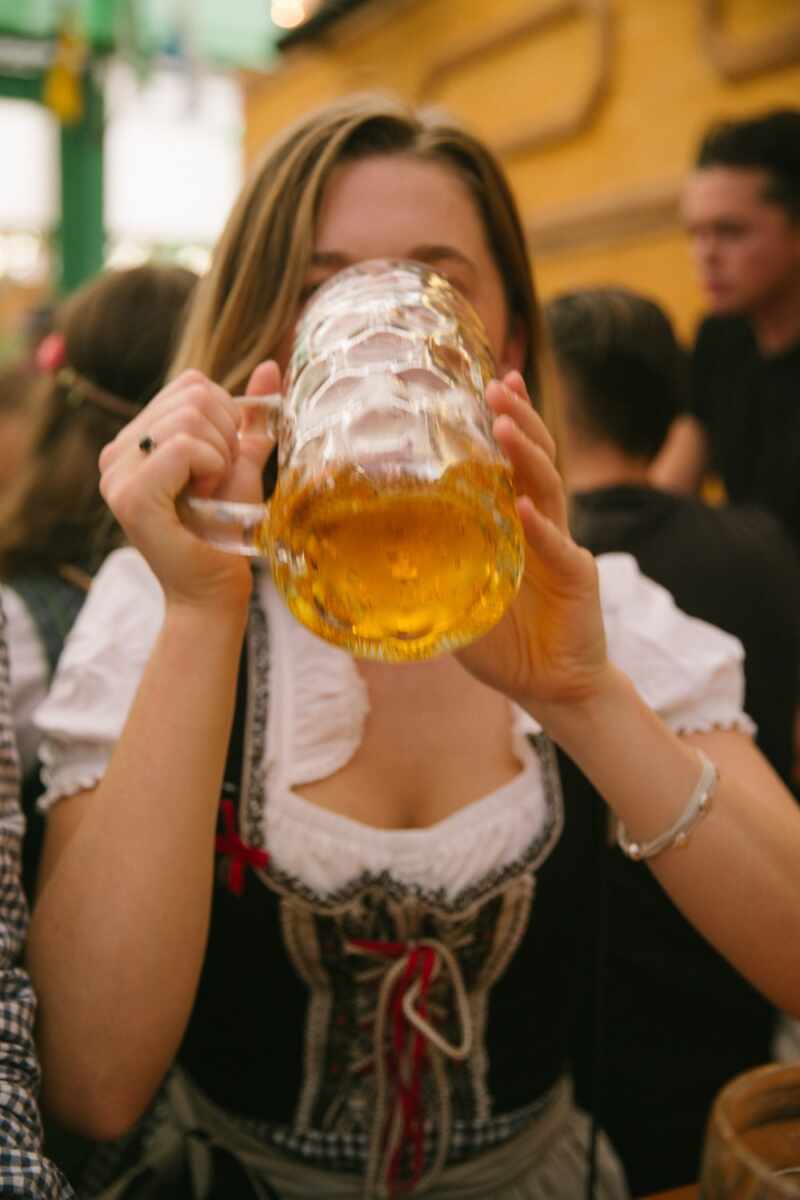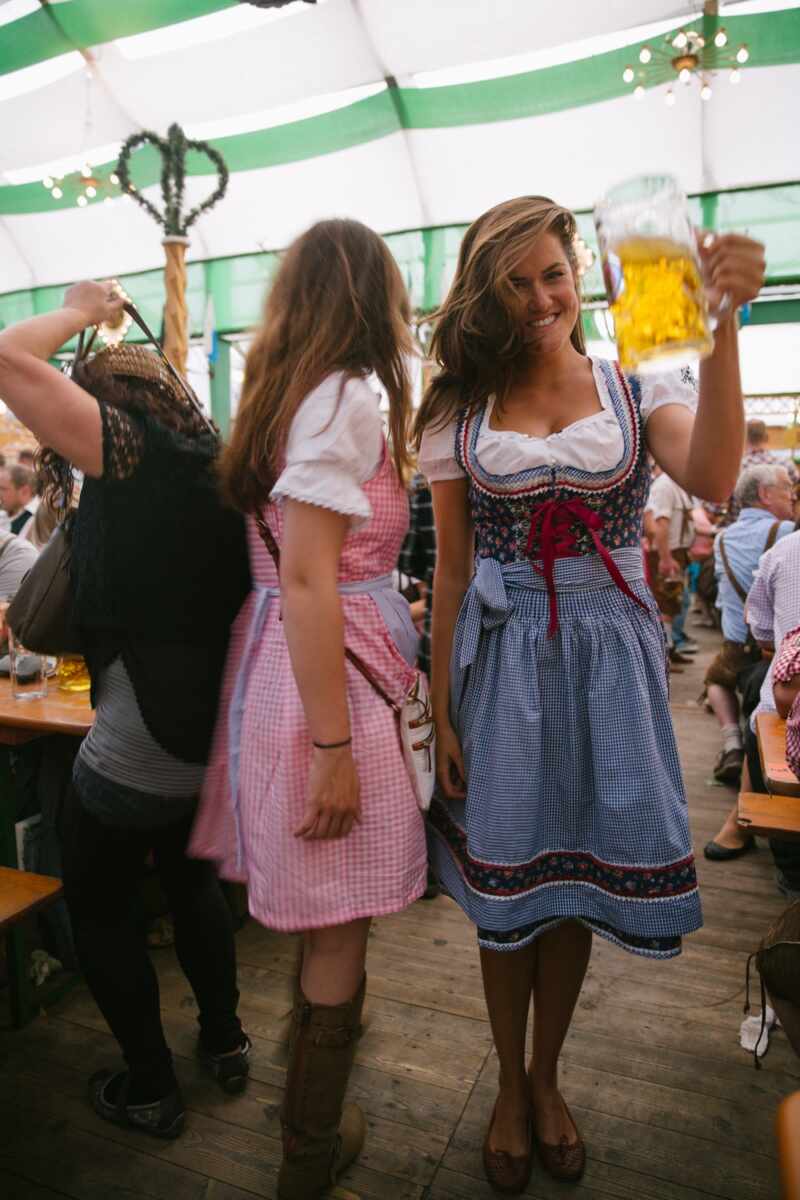 One thing I feel I must mention, is that Oktoberfest is not for drunken youths.
Well, not exclusively for drunken youths.
There are people (lovely people) of all ages and all types. Families with littles, husbands and wives, grandparents and grandkids. You are never too old or too young for Oktoberfest, so please don't let that be a factor if it's something you've always wanted to do.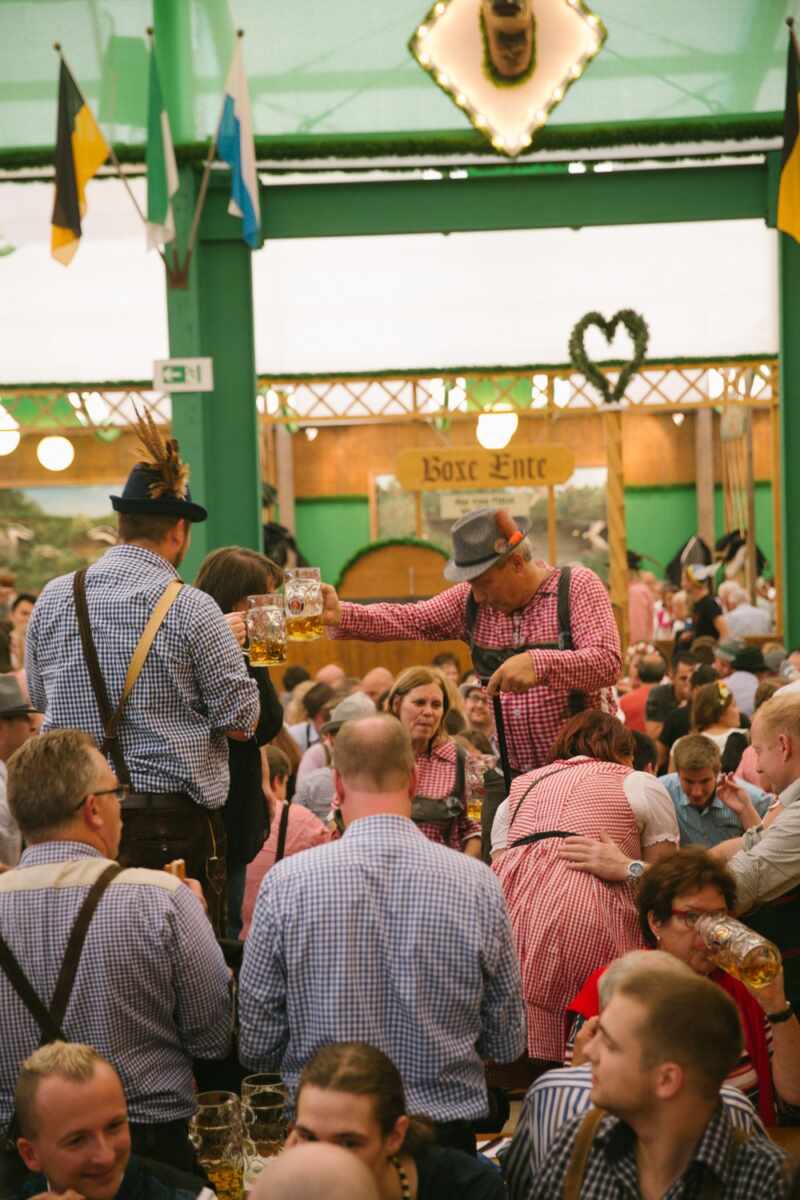 The food is perfectly cooked and utterly delicious.
No mean feat when you're feeding the hoards!
Salty pretzels will keep you going through the afternoon, maybe throw in a glass of water now and then if you want to last!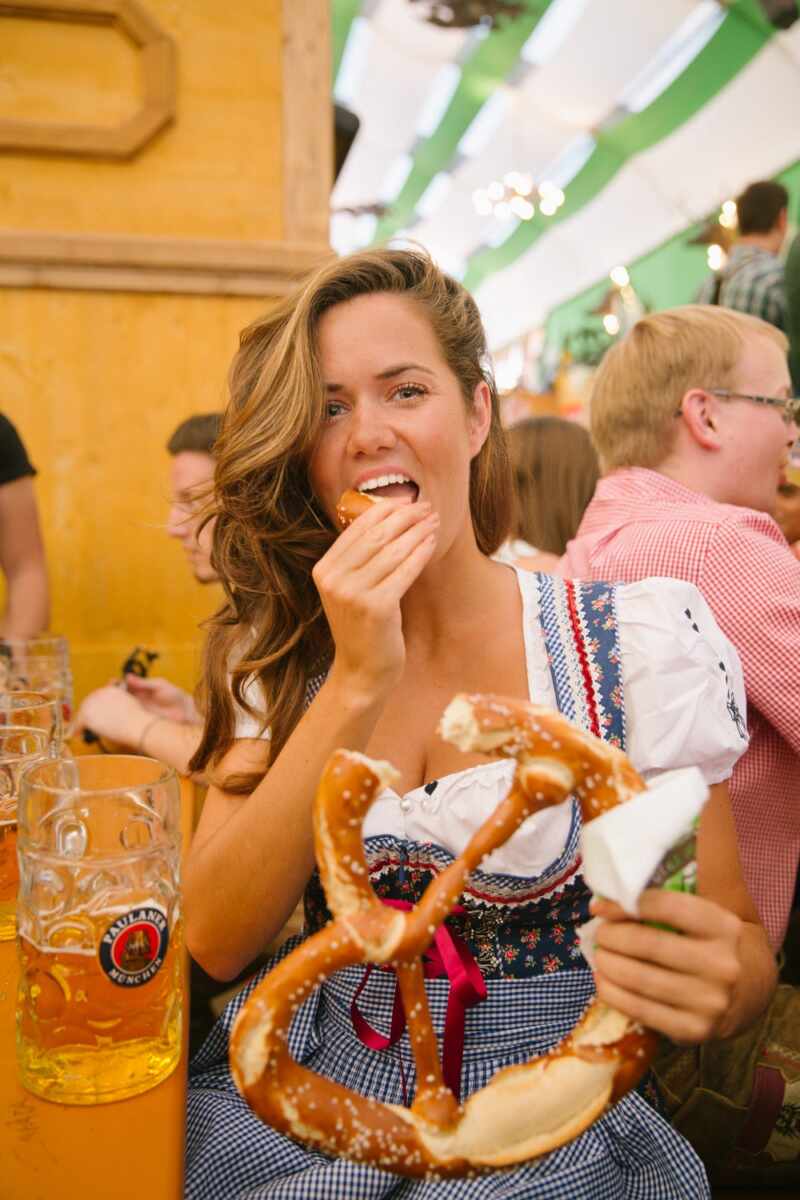 In the centre of the tent you'll find a podium of some kind with a band belting out old German songs, classic Americana and a few gems by ABBA.
Standing on your bench and singing along is highly encouraged. (Just don't stand on the table or you'll be expected to chug your beer.)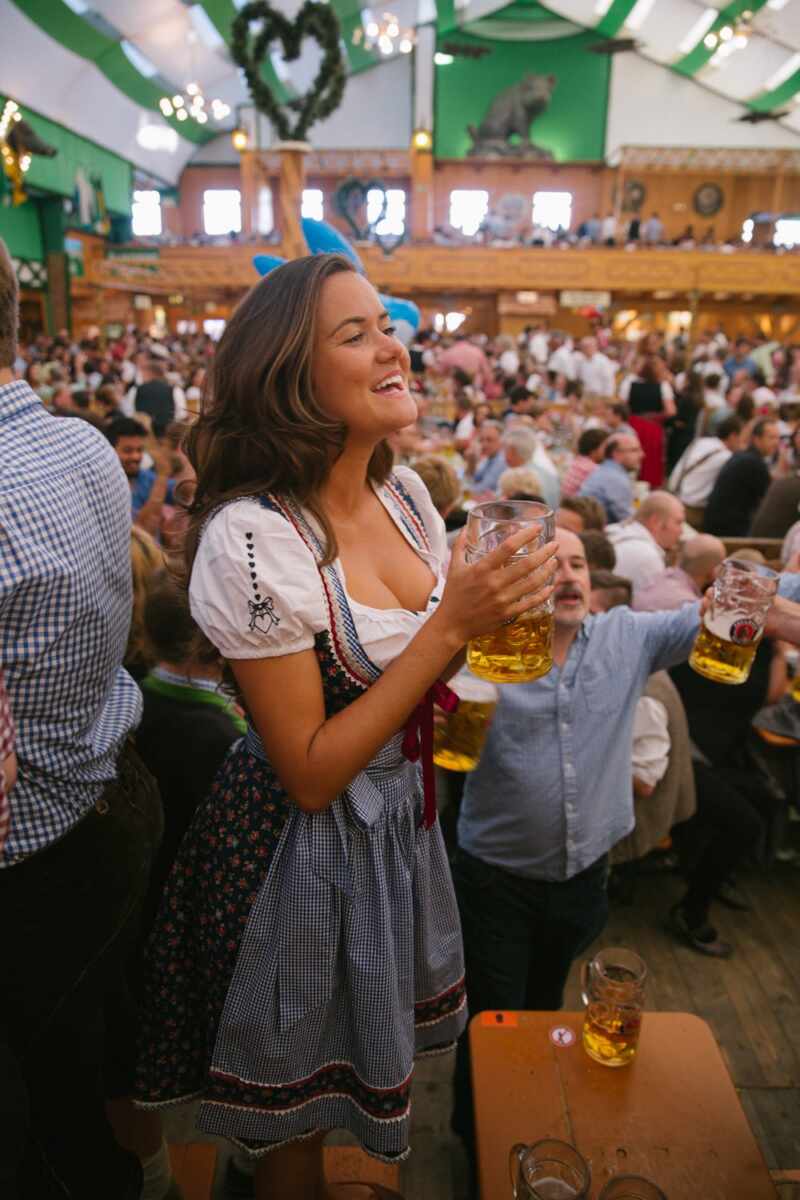 Don't be territorial about your table, you'll make firm friends by sharing (and they'll teach you all the words to the songs).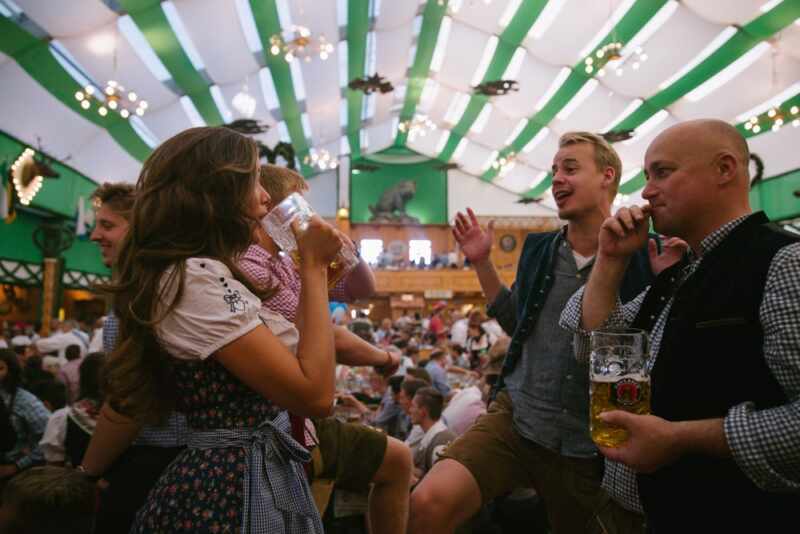 After a while you'll need to step out for some fresh air. Those tents get warm!
Outside you'll find half the fun!
A huge fairground, sprawling into the sunset.
The cool evening air thick with the smell of melting sugar, bread baking and popcorn popping.
It's also just the place to admire the outfits on show and enjoy a few rides along the way.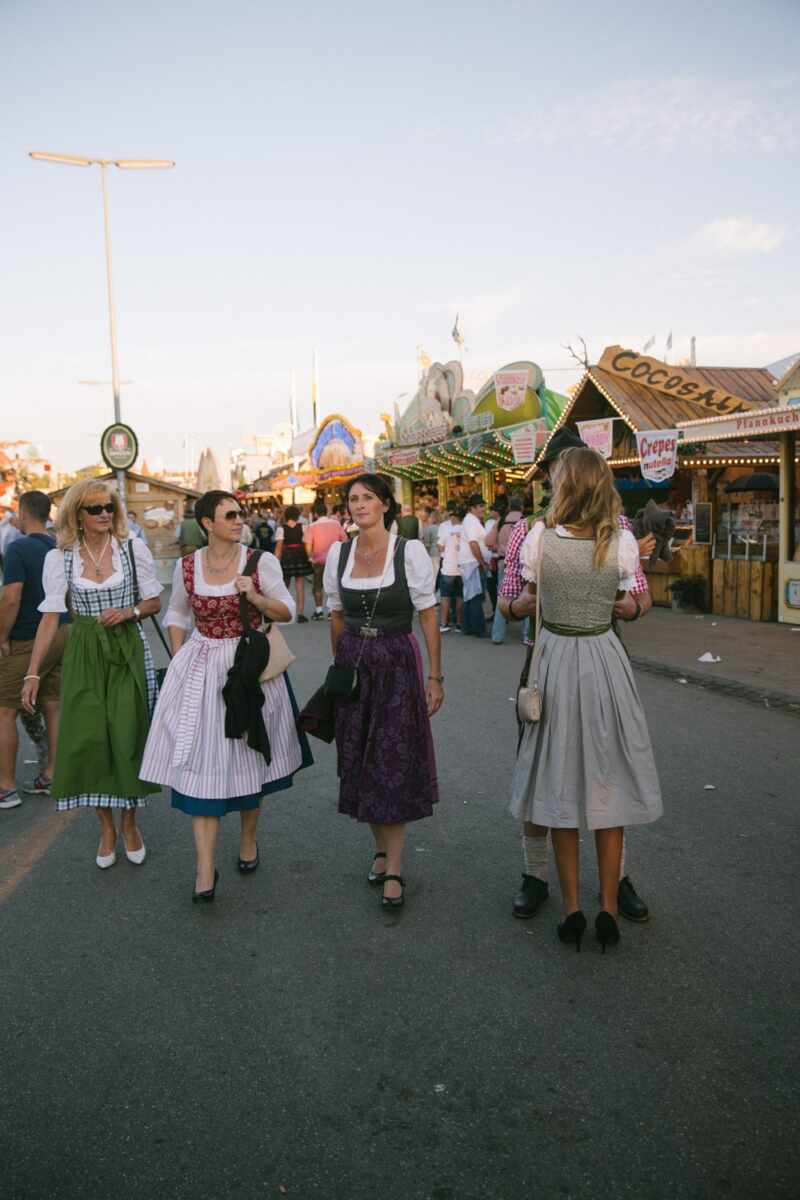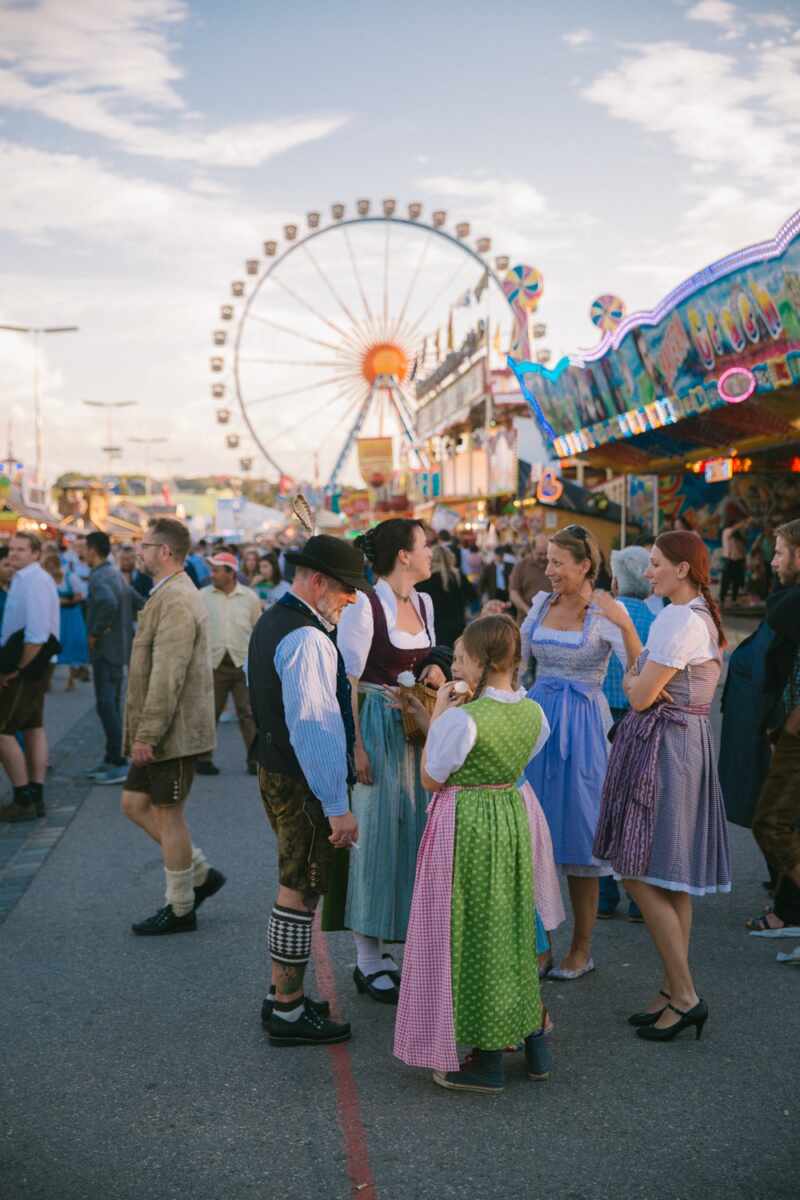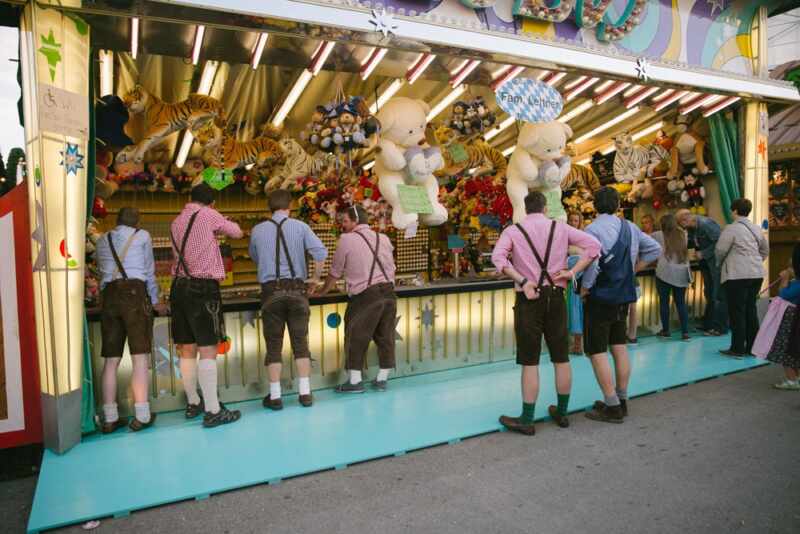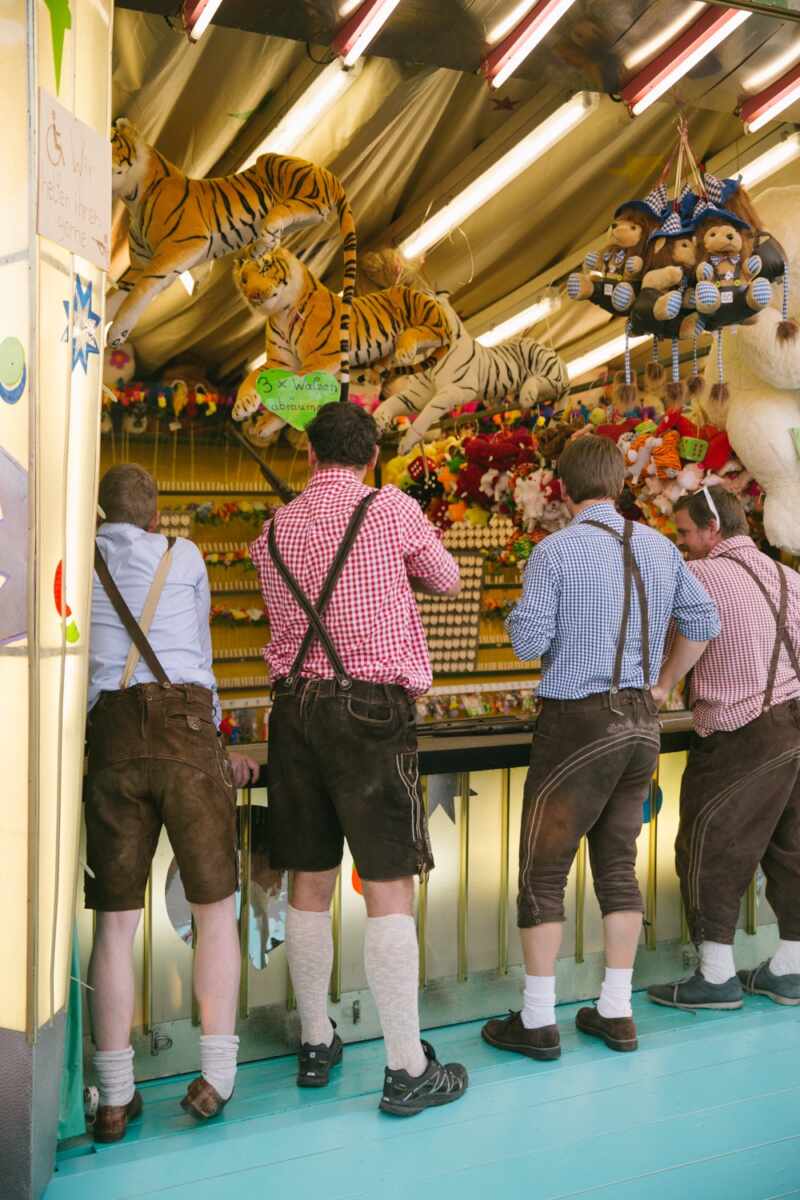 Load up on sugar and go on the waltzers.
Just the breath of fresh air you were looking for!
You can dip in and out of the tents all night, just try and leave some friends saving your table or you'll lose it in a heartbeat.
The darker the evening gets, the more raucous the party gets.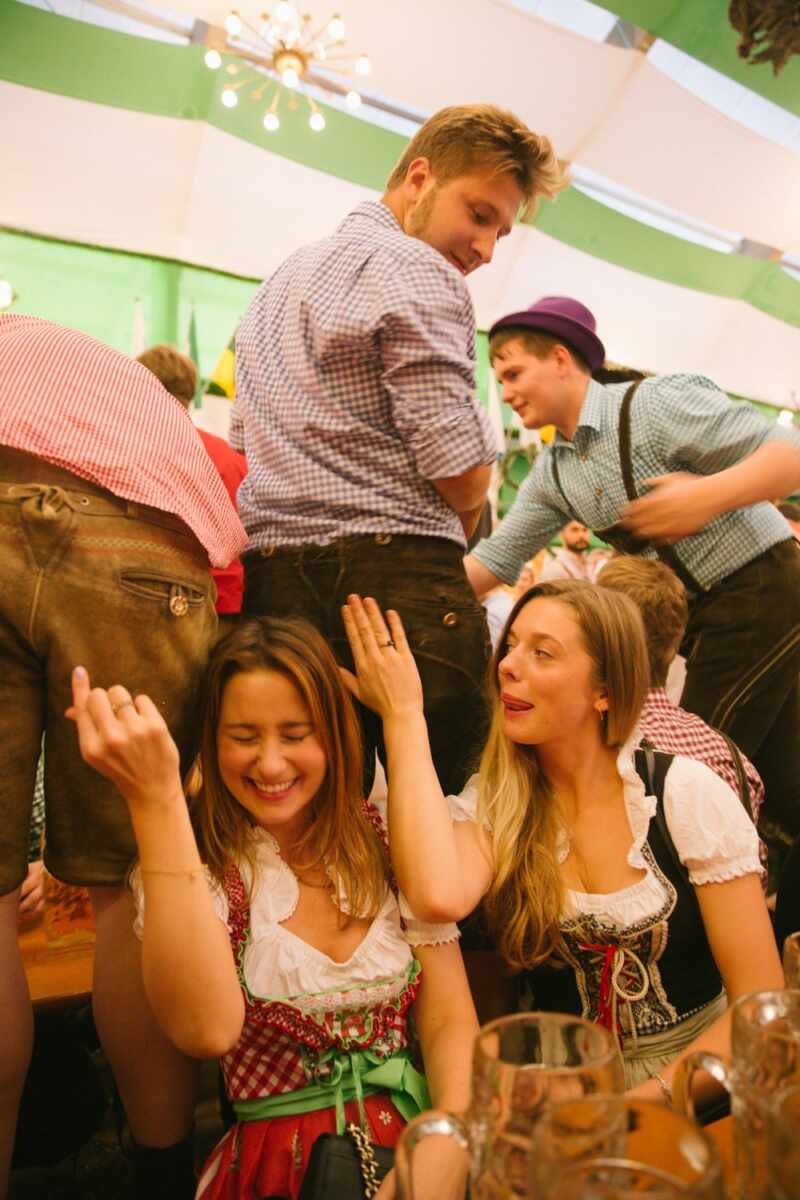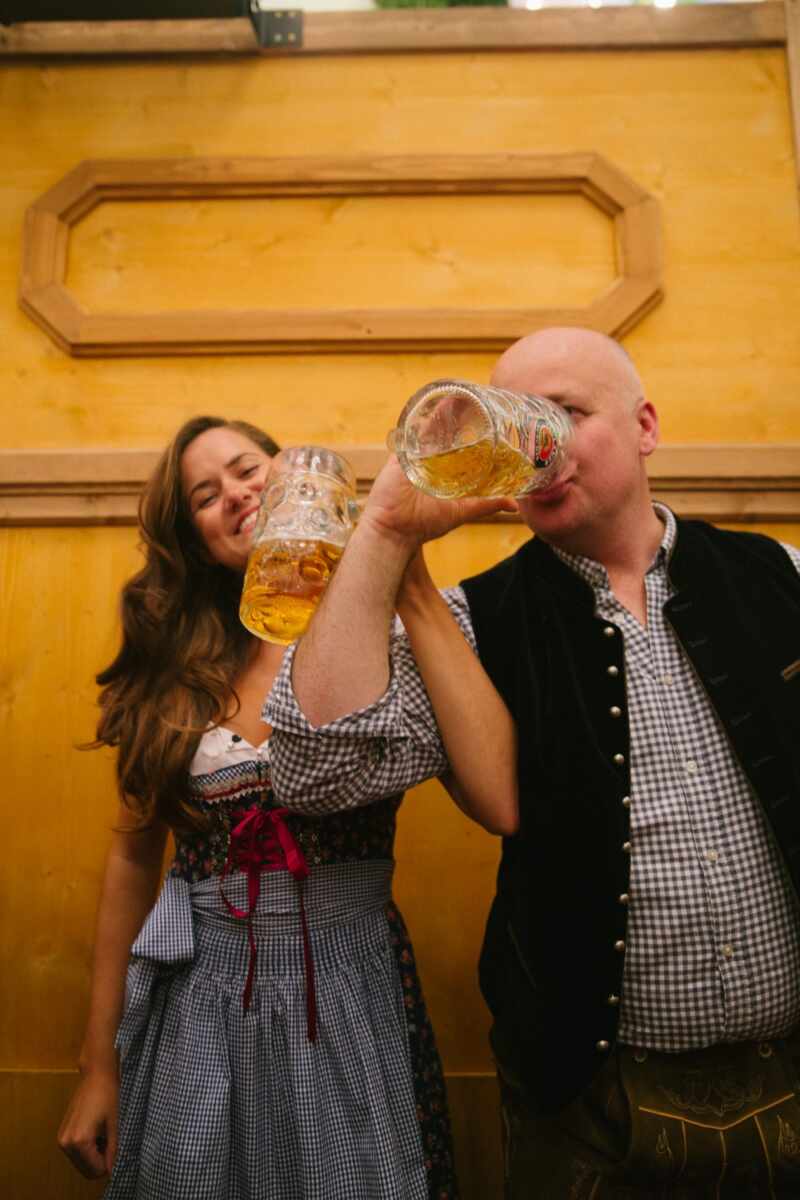 The party will go on late into the night, but after a few hours of drinking us lightweights were ready to hit the hay.
We strolled through the fairground, enjoying the twinkling lights, laughter and cheers from the crowd and thumping music coming from the rides.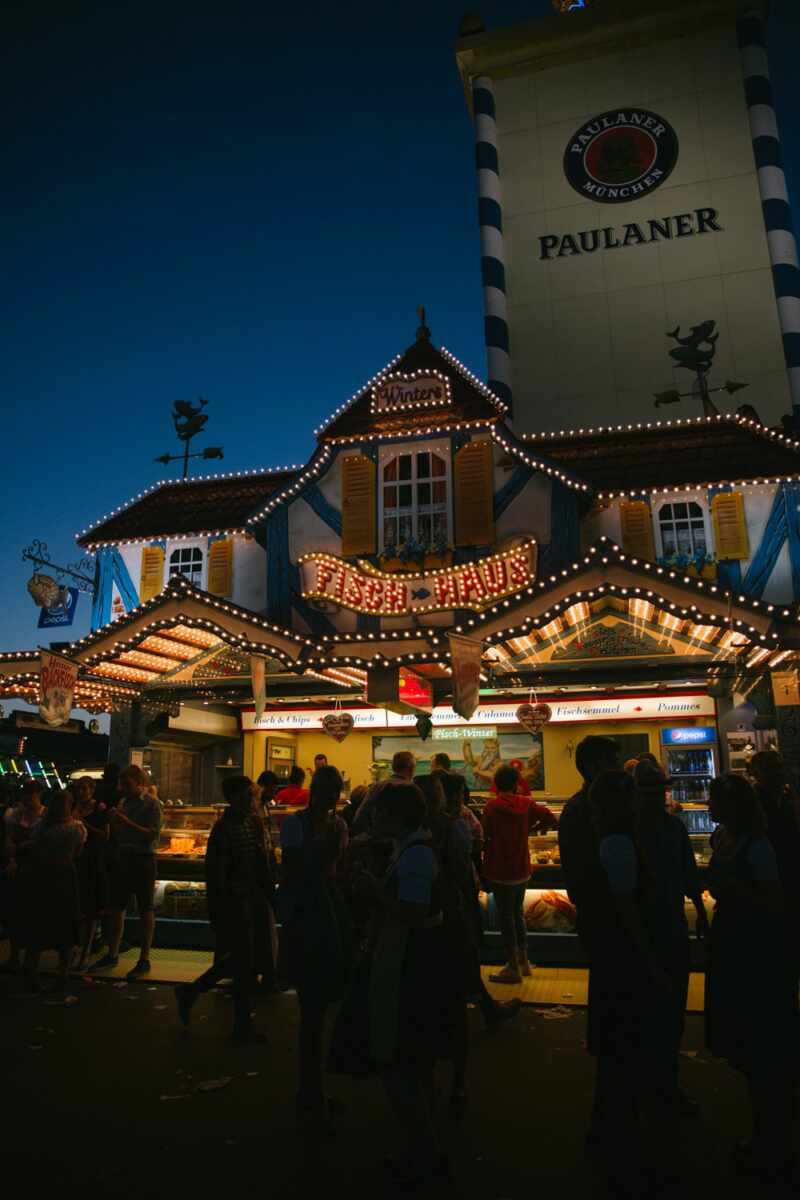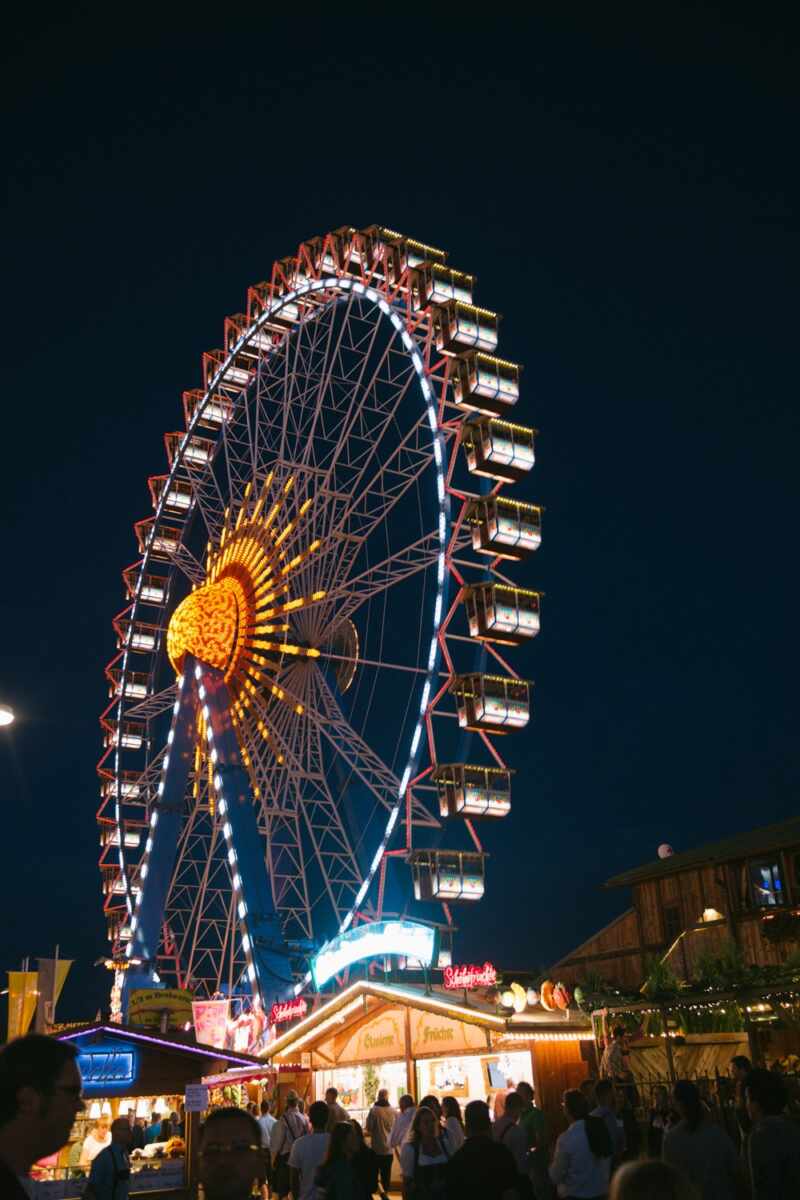 Picked up a pork bun with a heathy layer of crackling and dollop of apple sauce, and made our way to an early bed.
I loved every second of Oktoberfest and heartily recommend a trip.
Get a group of friends and family together and go next year, you won't regret it.
Just don't blame me for your hangover!