After Oktoberfest we embarked on our epic road trip through the Bavarian countryside.
With a lot to see and only a weekend to see it in, we hopped into our new Batmobile and sped off into our adventure.
Flying down the Autobahn (no speed limit, a bucket list must for the driving obsessed!) to Oberammergau.
Stopping off at Ettal Abbey along the way.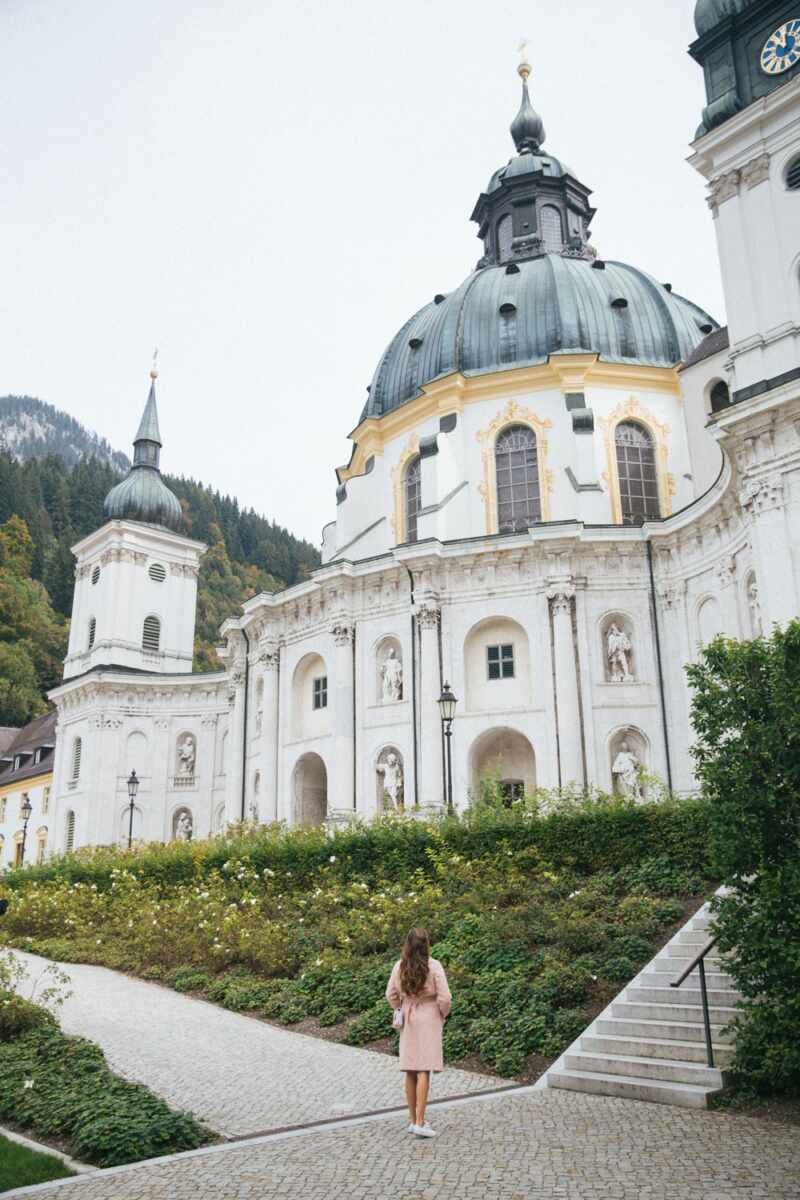 We weren't the only ones.
If you're wandering what he's gesturing at, just look at this…
Quite simply the most opulent and jaw droppingly beautiful church I've ever visited.
Impossible to resist, you just have to take a pew, lean back and take it all in.
The Abbey (then much smaller and simpler) was founded in 1330 by King Ludwig the Bavarian, but was destroyed by fire in the 1700s.
Swiss born architect Enrico Zuccalli was responsible for it's spectacular rebuilding, and the newly glittering baroque church became a main point of pilgrimage in Bavaria.
A phoenix, rising from the ashes.
Proof, if ever it were needed, that even when you think everything is over and you've lost… you're really only just beginning.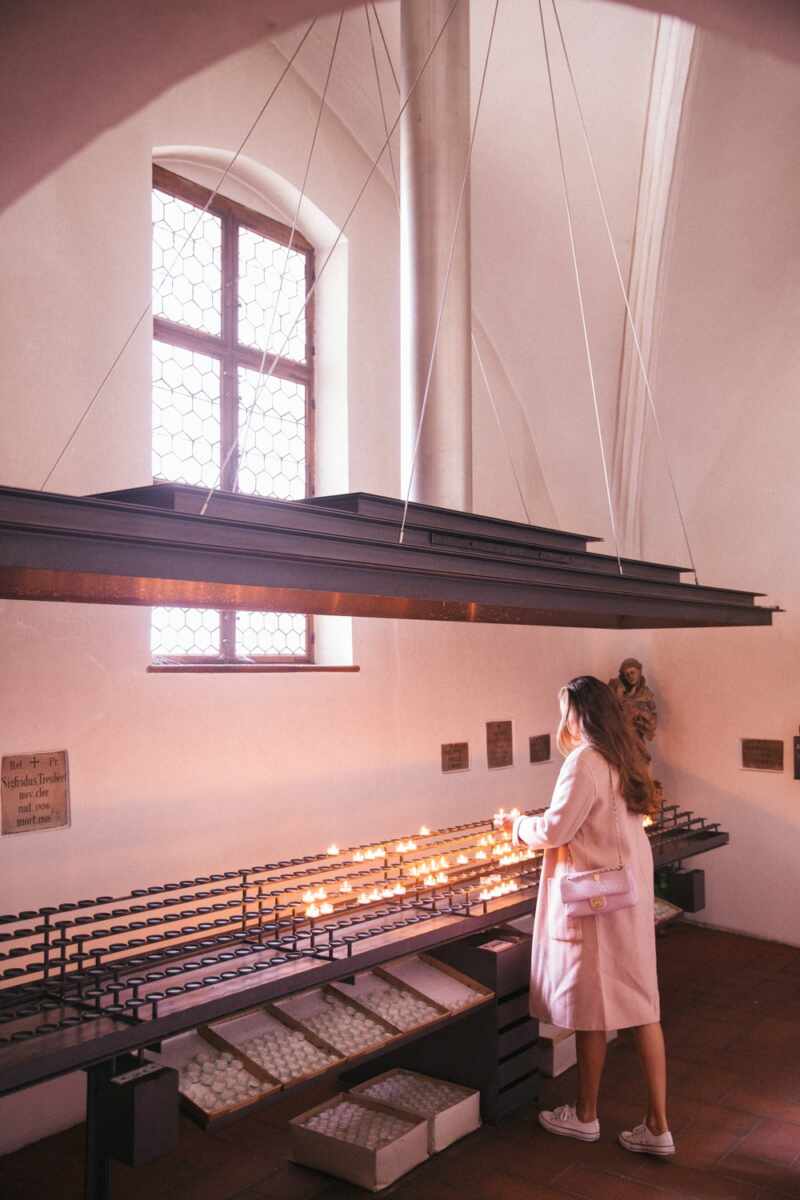 We lit candles for those we wish were with us, and those we don't even know.
And headed out in search of strudel.
Dusty pink jumper dress (<£20 also comes in black and cream)
Ad - Shop this post