This is the ultimate summer pudding.
Quick and so easy you could do it blindfolded.
Perfect for last minute parties, unexpected guests, long summer nights and even boxing up for picnics or lunch al-desko.
Good cold, but great served warm with a couple scoops'a vanilla ice cream.
One tart will serve about 6 people, but it does store marvellously in the fridge for a couple days so don't be put off if you make it just for yourself!
You'll need:
1 pack of ready rolled shortcrust pastry
2 handfuls of raspberries
2 handfuls of strawberries
4 apricots
3tbsp granulated/caster sugar
3tbsp flour (any kind)
1 egg + splash of milk
Pre-heat your oven to 200c/390f and slice up your strawberries and apricots.
Pop them into a bowl and toss with the sugar and flour.
Roll out your pastry onto a flat baking tray, leaving the paper on the bottom.
Spread your fruit over the middle, leaving a border of about an inch all around the edges.
Roughly fold up your edges.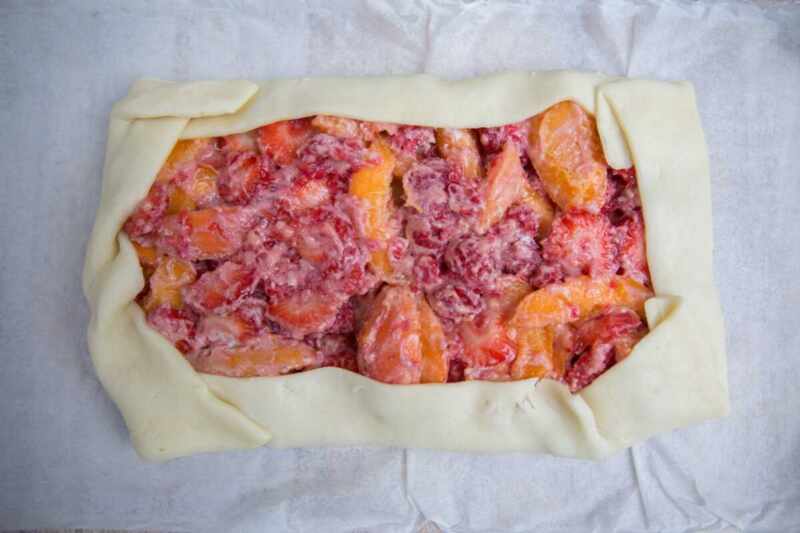 Beat an egg and a splash of milk in a cup. Brush this over the surface of the pastry.
Sprinkle the whole thing with a little sugar.
Pop into the oven.
It'll take about 25-35mins depending on your oven, so set the timer for 25 and keep checking from then.
Once it's nice and golden, you're good to go!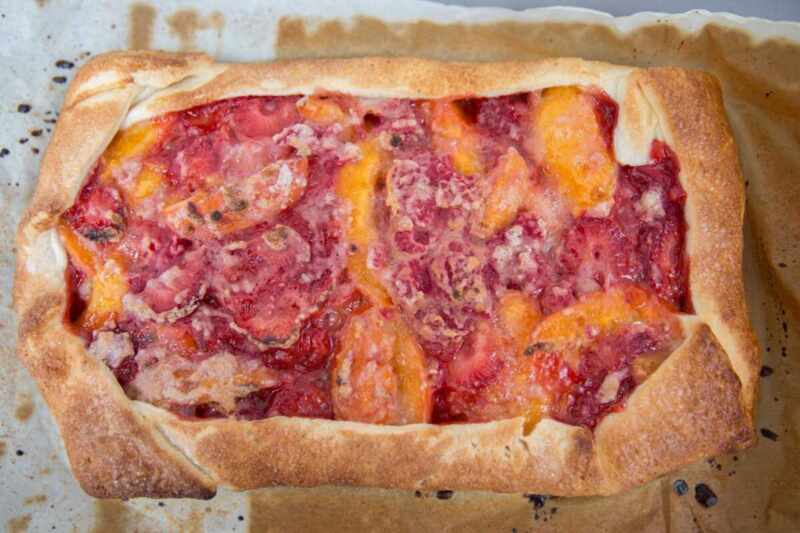 Carefully slide onto a plate or serving board.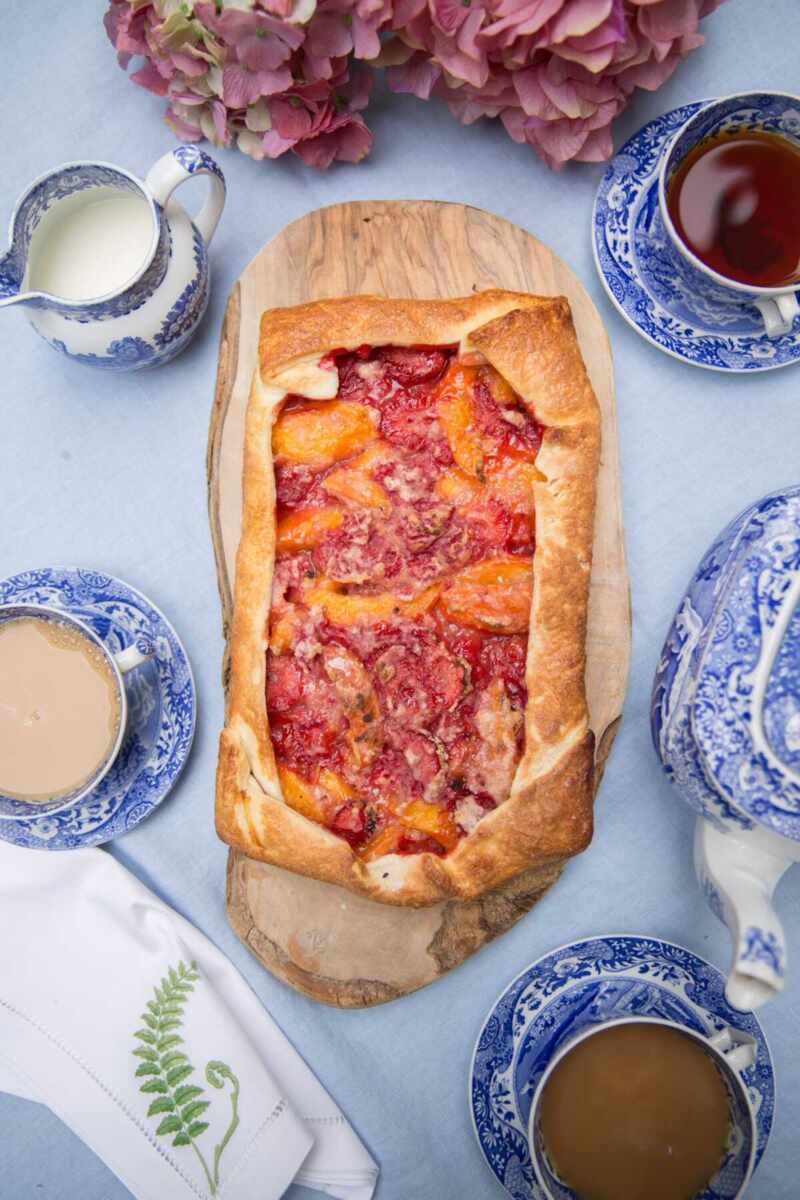 And top with 2 scoops of ice cream.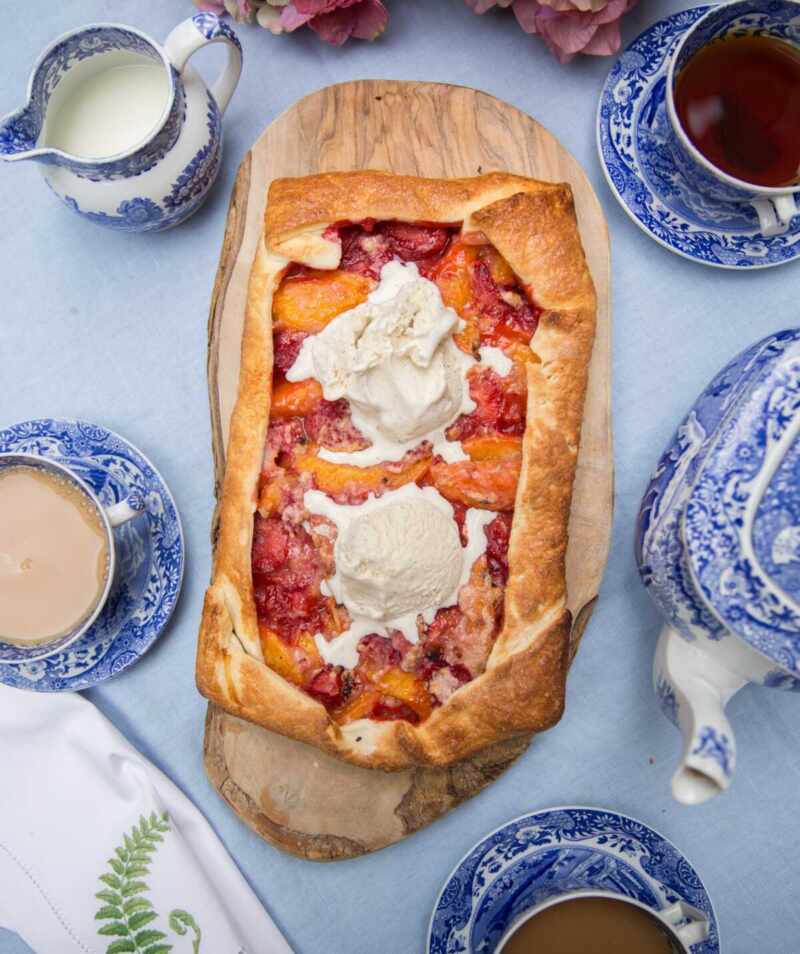 The flour, sugar and fruit will have made the most delicious, sticky sauce.
Perfect for the ice cream to melt into and mingle with.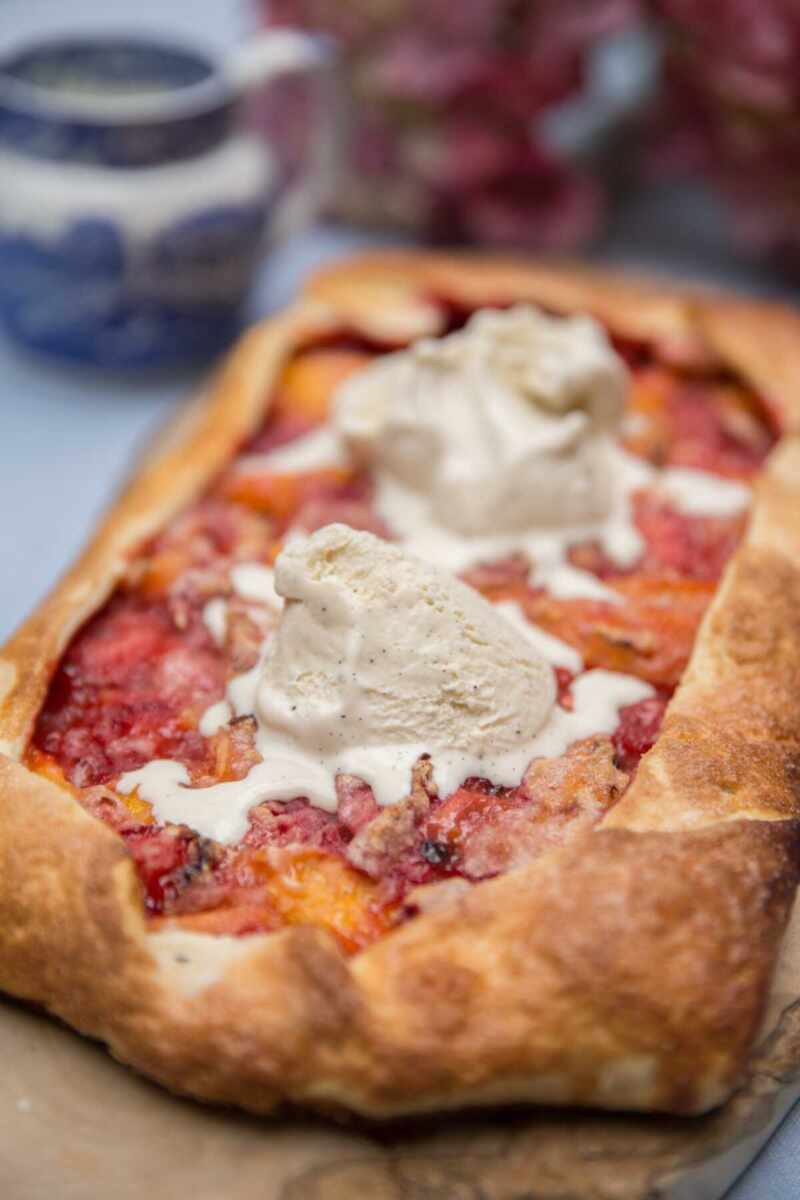 Use a sharp knife to cut and serve.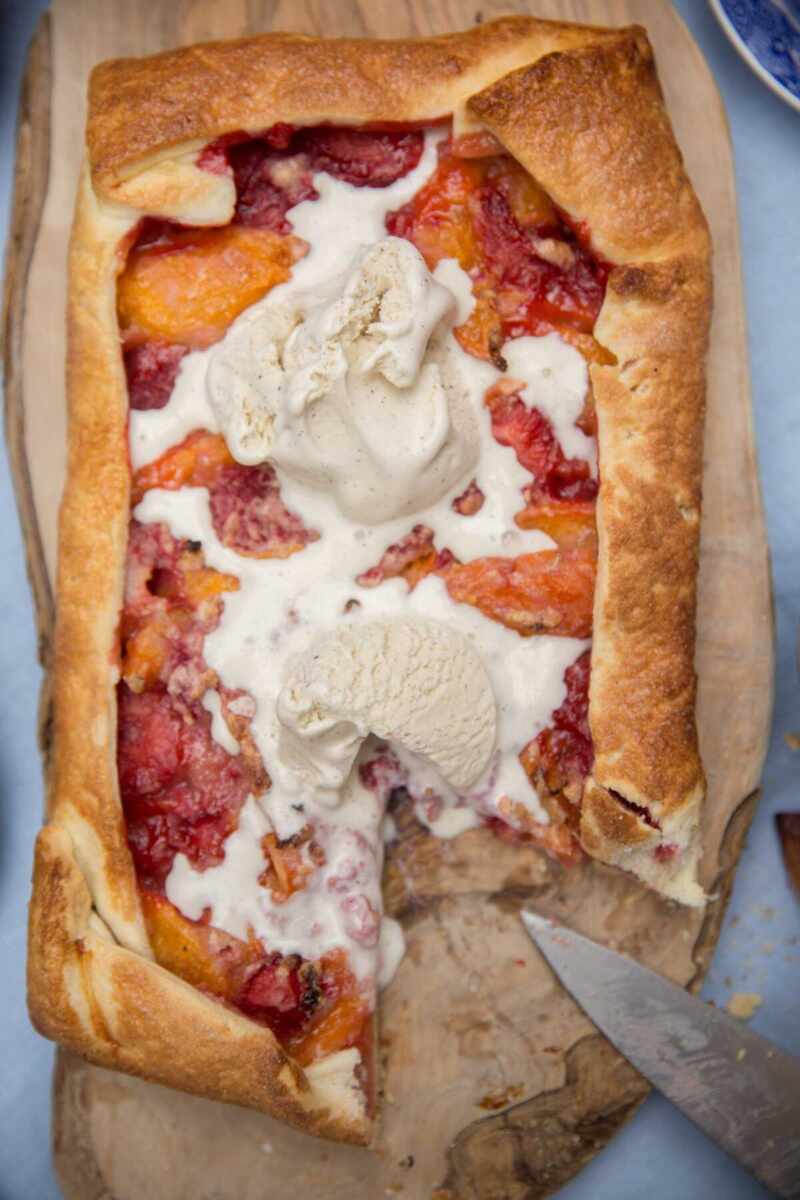 Once you've got the basics down you can mix it up with almost any fruits.
Just use whatever you've got to hand or whatever looks good at the market.
Once it's cool you can store it in a big tupperware box in the fridge, just don't expect it to last long!
Midnight snacks and packed lunches will never be the same again.