I've said it before and I'll say it again…
I have never met a stripe I didn't like!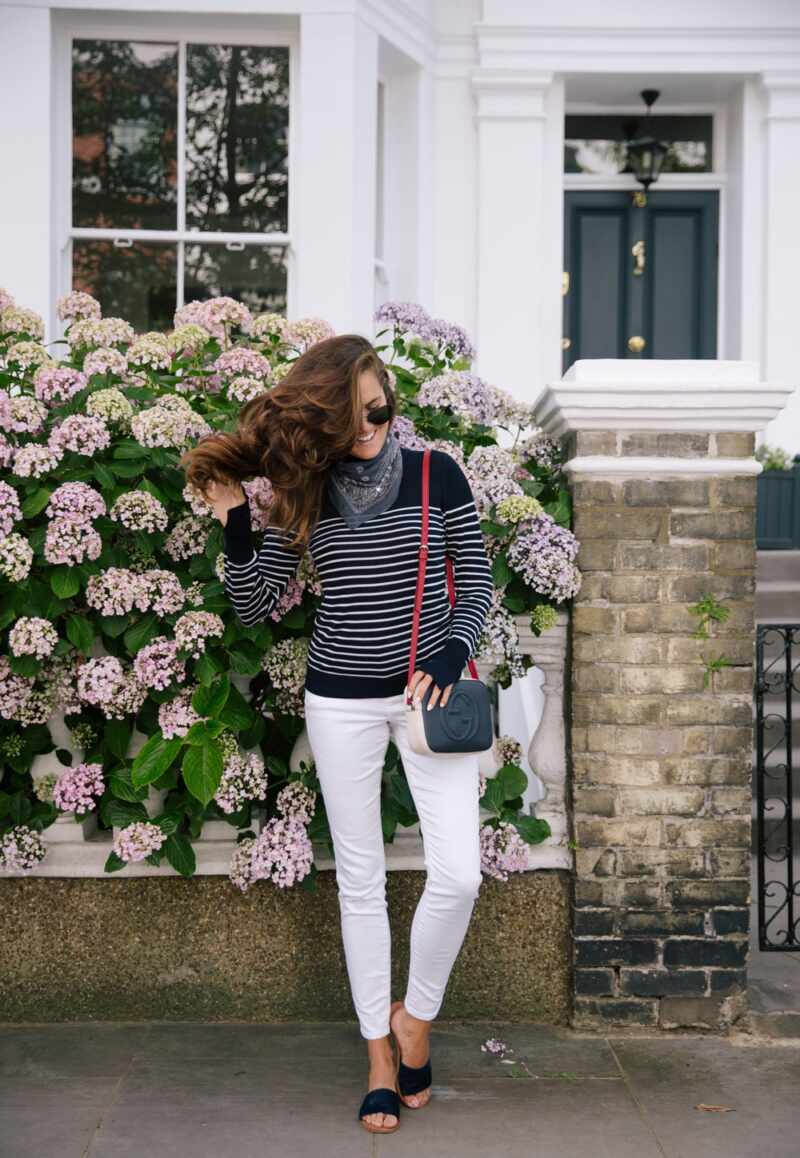 The weather in London doesn't seem to be agreeable to my preference of wafting about in sundresses all summer long.
If I have to wrap up, I'd rather it were in stripes.
Silver May constellation necklace // Soft blue scarf
Long sleeved stripe jumper (also in camel)
White jeans // Blue slides (lots of colours)
New member of the family…
(Which goes with everything I own, I'm besotted!)
Ad - Shop this post