It's Easter Week!
The long weekend is so close you can almost taste it…
Talking of tasting things, I'm celebrating with a whole week of recipes. All easy, all delicious, and all guaranteed to make this Easter your best one ever.
First up, the easiest and the best roast lamb you'll ever have.
Sticky, slow roasted, fall off the bone, melt in the mouth, heavenly lamb.
No carving knife needed this Sunday!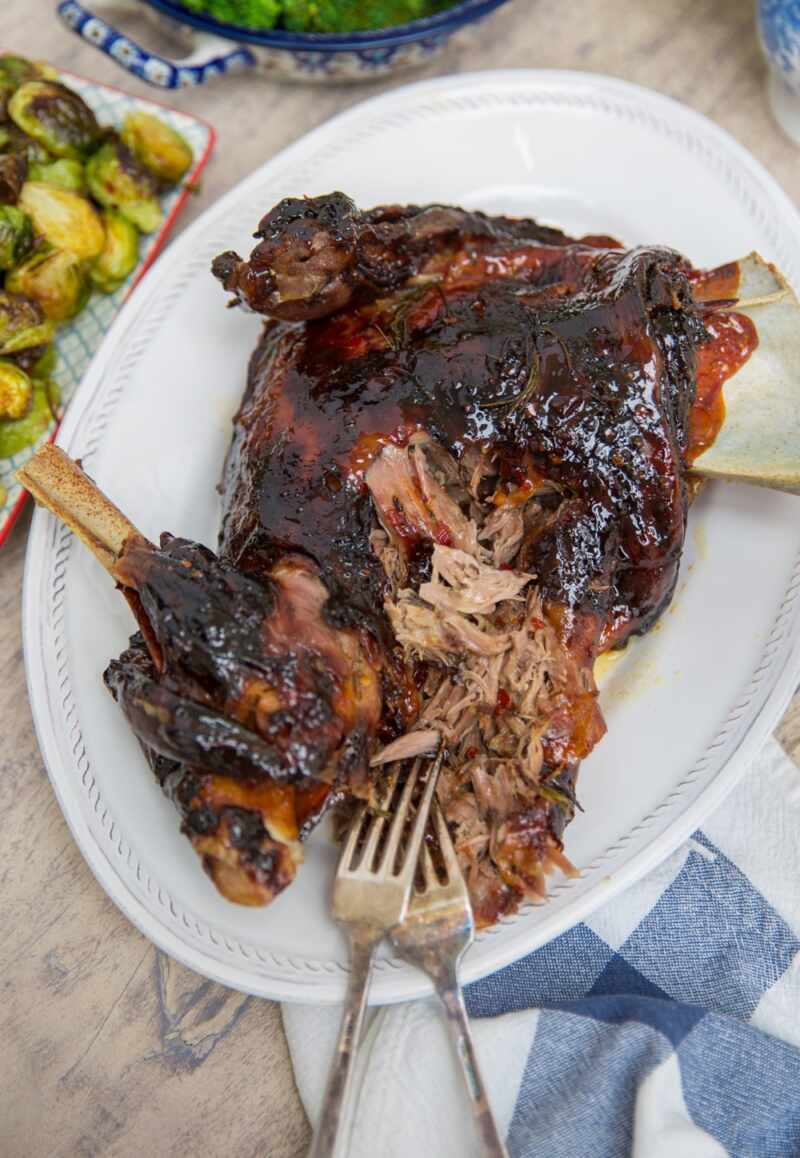 Serve it up with your favourite Sunday sides.
Roasties, veggies, mash, or go wild and host your own shawarma style wrap party. (Not to be confused with a rap party, which would be something quite different.)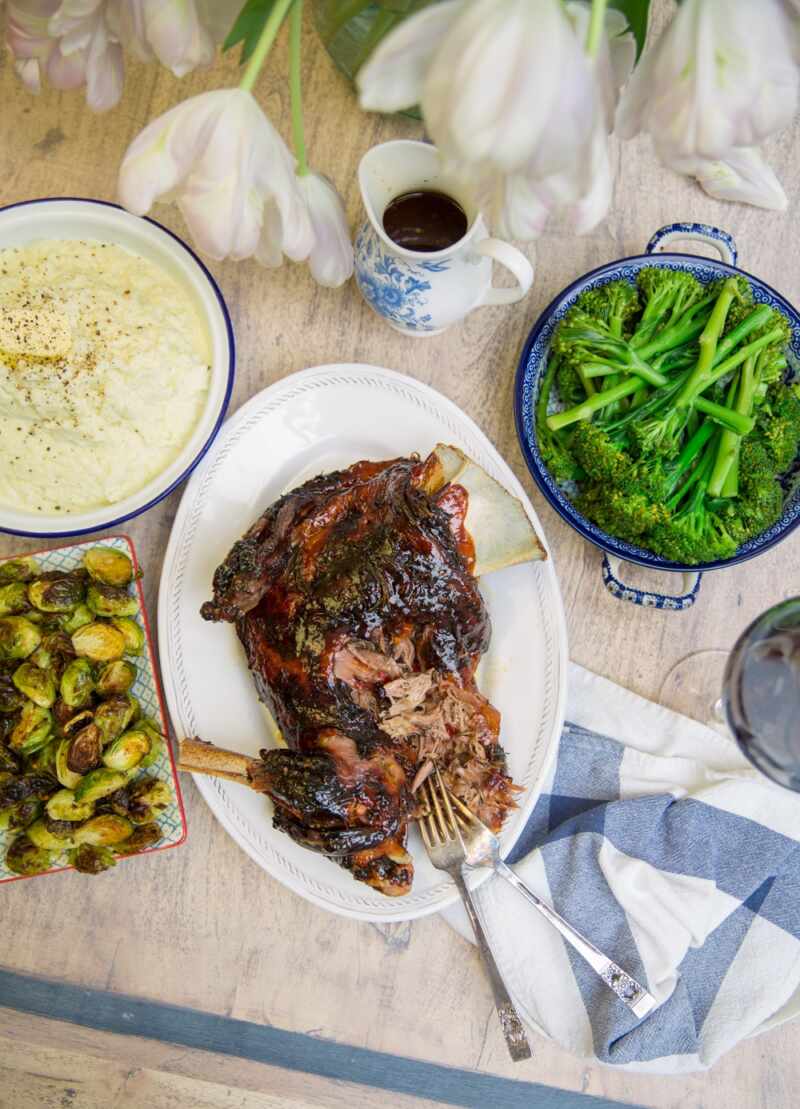 Right, the key ingredient in this recipe is time. It needs a good few hours in the oven, so you have to be willing to pop it into the oven at 10am, and then do very little until lunch. This really is an incredibly lazy recipe, you're going to love it!
You'll need:
A casserole dish or large saucepan that has a lid and will go in the oven (I use this one but this one is cheaper)
A shoulder of lamb (about 2kg and not too big for your dish)
4-5 sprigs of fresh rosemary
Olive oil + salt + pepper
Glass of red wine
4-5 cloves of garlic (peeled)
1 bottle of sweet chilli sauce
Pre-heat your oven to 140°C/290°F and prep your lamb. Pop it into the dish and use a sharp knife to cut 7-8 holes in it. Break each sprig of rosemary in half and shove into the holes. Drizzle the whole beauty with olive oil, coating the top, then sprinkle liberally with rock salt and fresh ground pepper.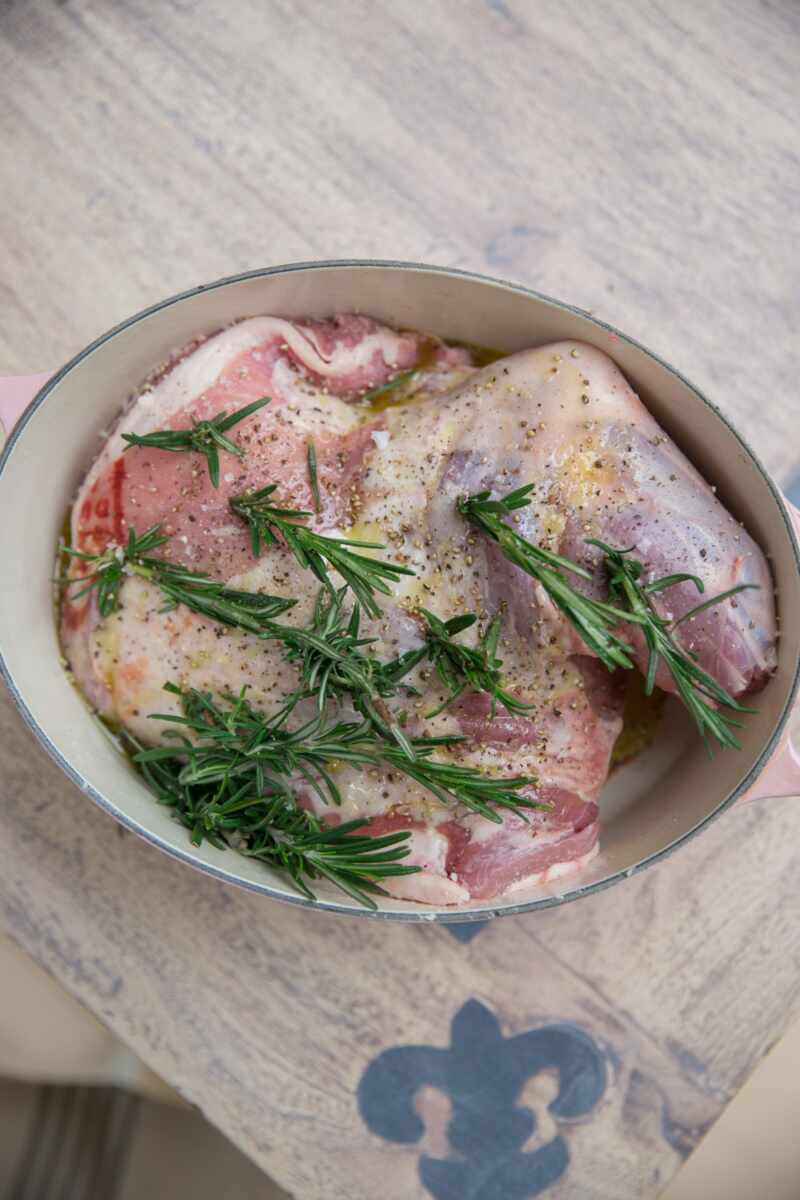 Pour a glass of wine into the bottom, throw the garlic cloves in, put the lid on and place into the center of your oven.
Leave it alone for 3 hours. Go and enjoy your Sunday!
Once the pinger sings, take it out of the oven, remove the lid. Pull out the rosemary and pour your sweet chilli over the whole thing.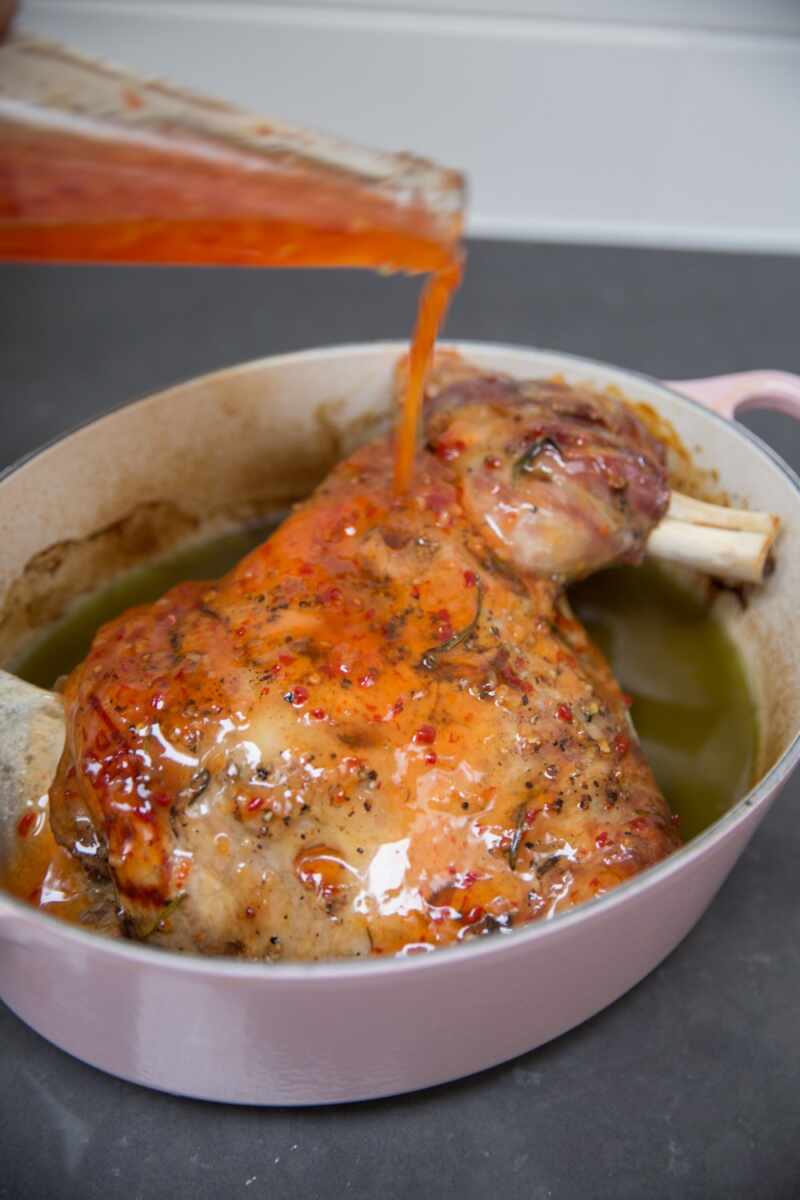 Take care to cover as much as you can.
Leave the lid off and place back into the oven.
Now, roast it for an hour and a half. Check on it, if it still needs a little crisping up leave it in for another 30.
This last countdown should give you time to prep the sides you want.
When you're convinced it's done, take the lamb out and gently transfer onto a plate to rest. Skim the fat off the top of the juices left in the pan. With most of the fat gone, pour some of the redwine sauce left into a jug. Let it sit for a minute, then pour off any last fat that comes to the surface.
Pop what's left on the table, for people to drizzle over their shredded lamb. It's much richer than gravy so go easy!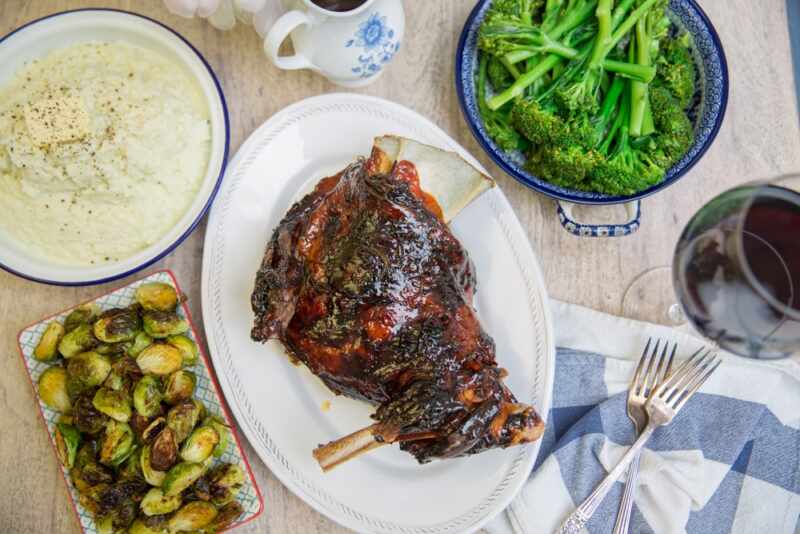 The lamb is so tender, it will fall apart with very little effort on your behalf.
Just use a couple of forks to shred it, and pile on to people's plates.
Sit back and enjoy the appreciative glow from everyone at the table.
Move over Easter Bunny, there's a new hero in town.
(Save up any leftovers, you have got to try this recipe!)