Despite all of New York's glorious sunshine during the day, the temperature plummeted at night!
Meaning we'd have to wrap up warm if we wanted to head out to supper.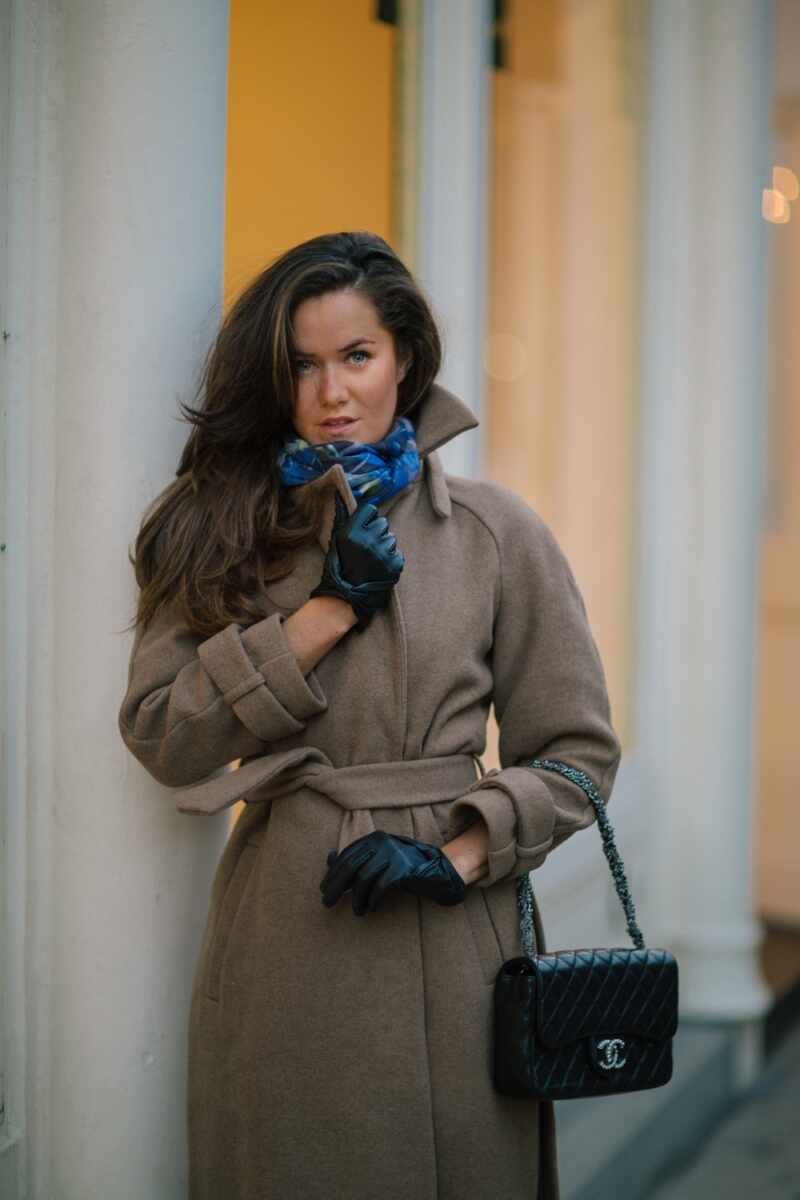 Which of course we did!
If you're not going to graze your way around the city you really shouldn't go! It would be a crime.
Dressed somewhat like an old school detective out to solve such crimes…
Blue scarf // Camel split coat // Blue jeans
Black Choo heels // Black Chanel bag // Black leather gloves
Ad - Shop this post