My holiday body clock, as always, woke me before dawn.
It doesn't seem to matter which direction I fly, wherever I land… I will watch the sunrise!
Which is of course something of a treat, when sunrise looks like this:
Though it does leave you with a serious hankering for breakfast almost immediately after the show.
Mum & I settled into the empty restaurant of our hotel, sitting as close to the sea as we could manage; utterly determined to squeeze as much sea into our holiday as humanly possible.
No sooner had we wolfed down our eggs & coffee, than our carriage arrived, ready to whisk us away to a new adventure.
One we'd been excited about since flipping through guide books back in Blighty; Tulum's Mayan Ruins.
Built around A.D. 564, Tulum was originally surrounded by a huge stone wall. 7meters thick and 784meters long, it encased and protected the obsidian trade hub.
Now you enter through one of three gaps in the same wall, to be greeted by a lush rolling hills, flourishing trees, scented flowers and singing birds.
Paradise.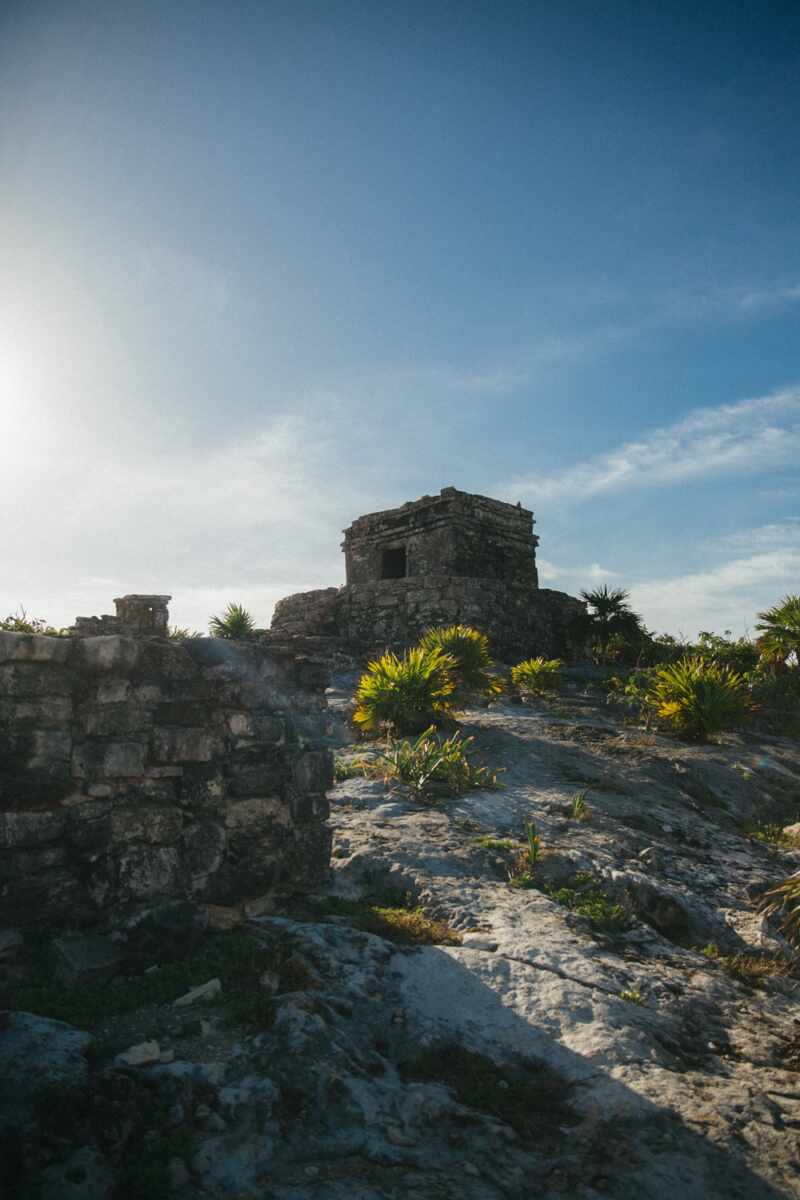 It's thought the fortified town's original name was Zama – meaning City of Dawn (rather fitting for us early birds) and was eventually changed to Tulum, meaning wall.
It's very rare to find a walled Mayan site, but it's thought that it is because of this added protection, that so many of the city's structures still stand.
There's even a protected beach, exclusively for the use of turtles laying eggs.
Which is turtley awesome and eggsactly what every good fort needs.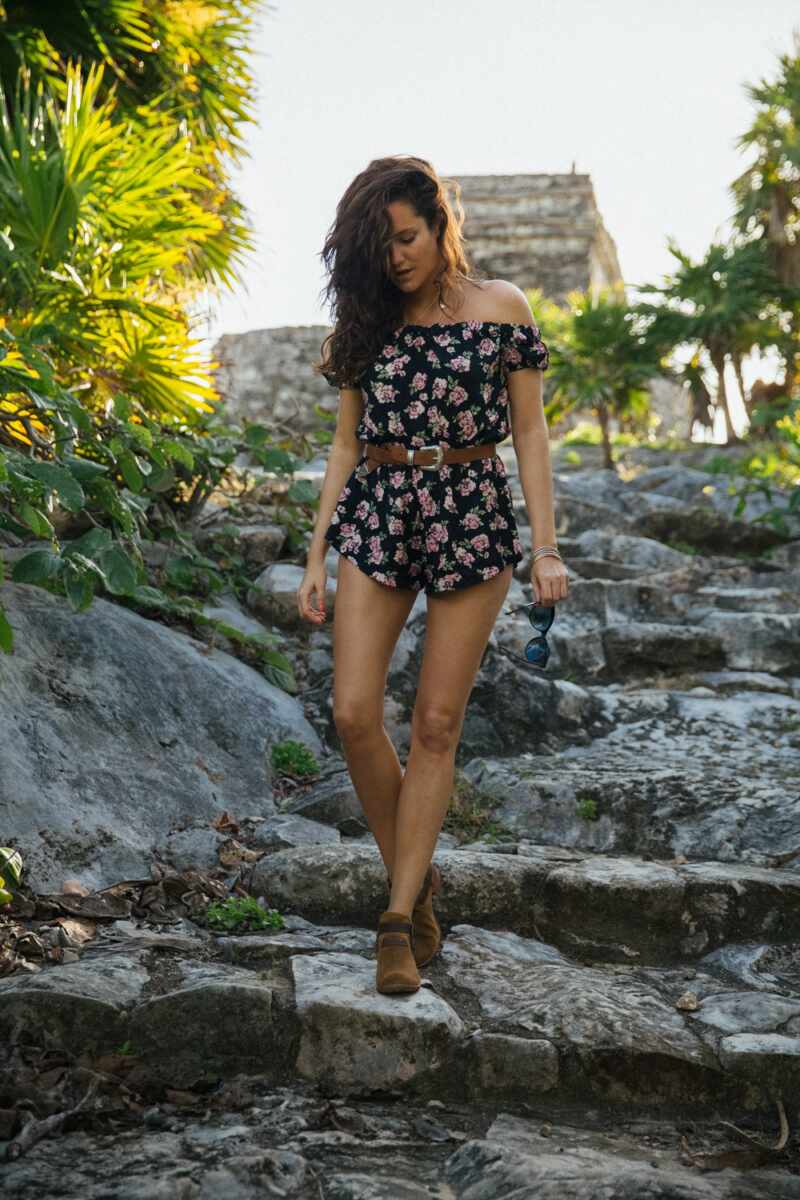 Ad - Shop this post