I still have lots of Tulum content coming your way, but this place is just too irresistible to wait for!
Yesterday the girls and I finally tried out a restaurant that's been on my radar for a very long time.
Prawn On The Lawn.
From the outside you'd be forgiven for thinking it's nothing more than a little, local fishmongers…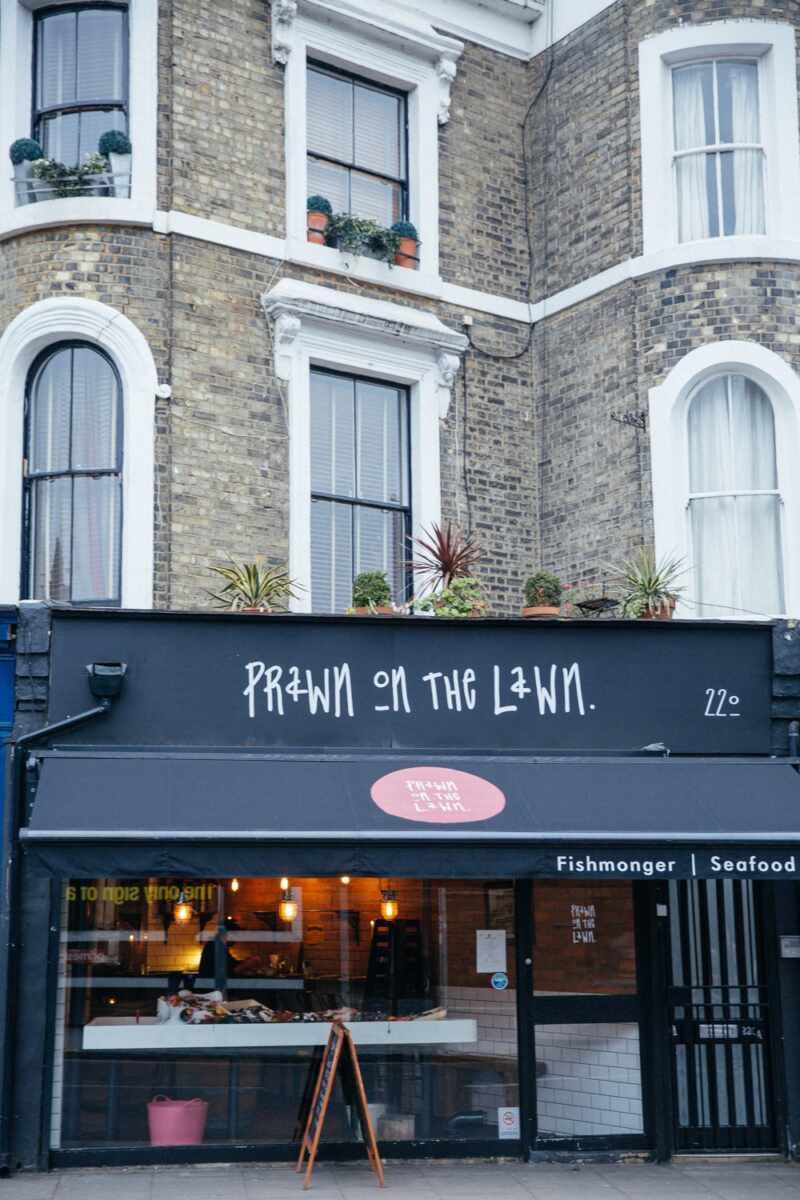 Albeit a good one, with one hell of a window display.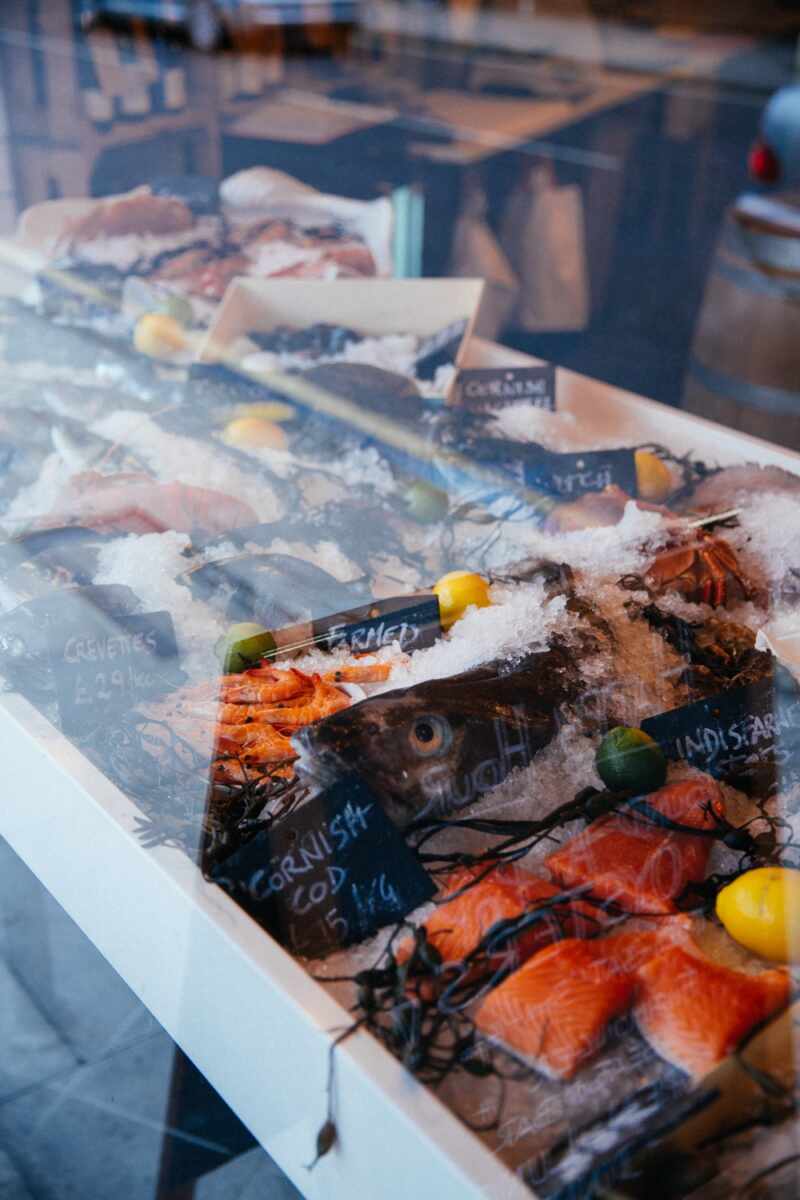 But there's something fishy going on in this joint.
Chalkboard menus hint at something very special indeed.
A teeny tiny fish restaurant, with barrels for tables and a wine collection to die for.
We pulled up a few wobbly stools and asked the waitress for whatever's good.
Her answer?
Everything's good!
Fine by us, we settled in for the long haul.
Starting with oysters three ways.
Coconut, lime and chilli.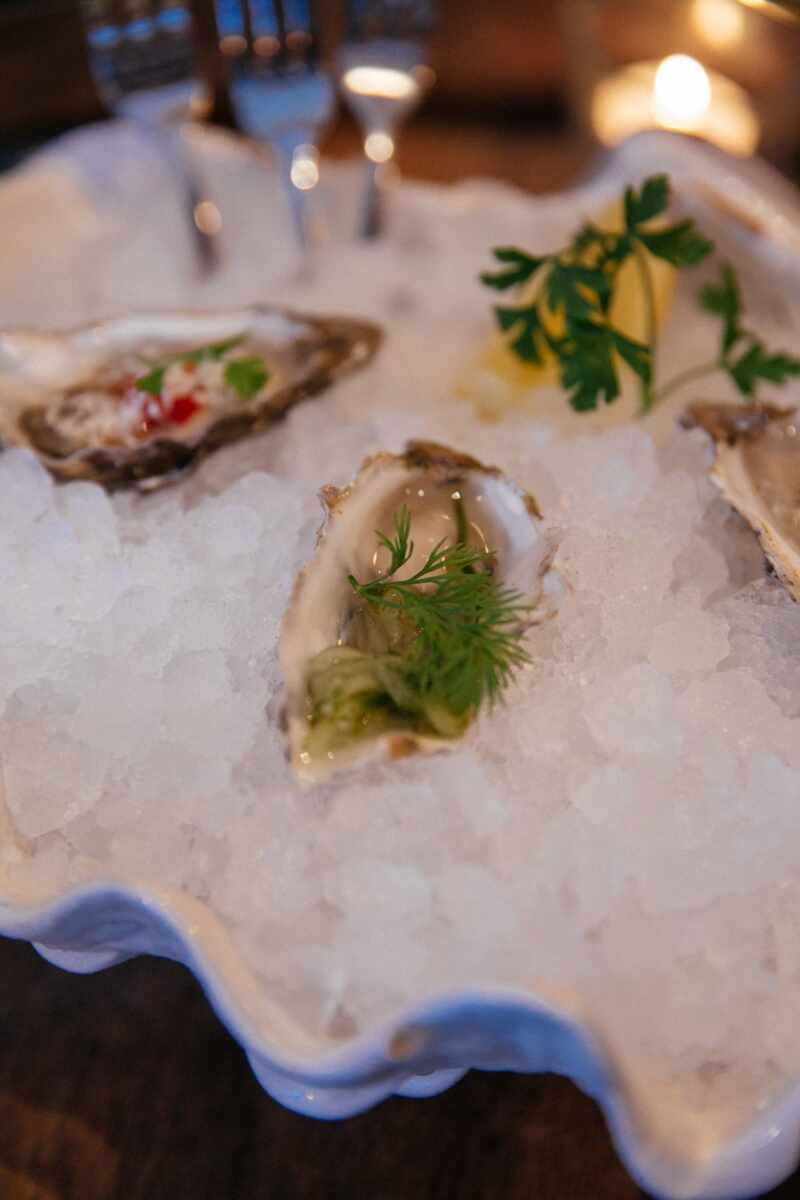 Dill and pickled cucumber.
Creme Fraiche and salmon caviar
All wolfed down in the blink of an eye and quickly followed by Scallop Ceviche.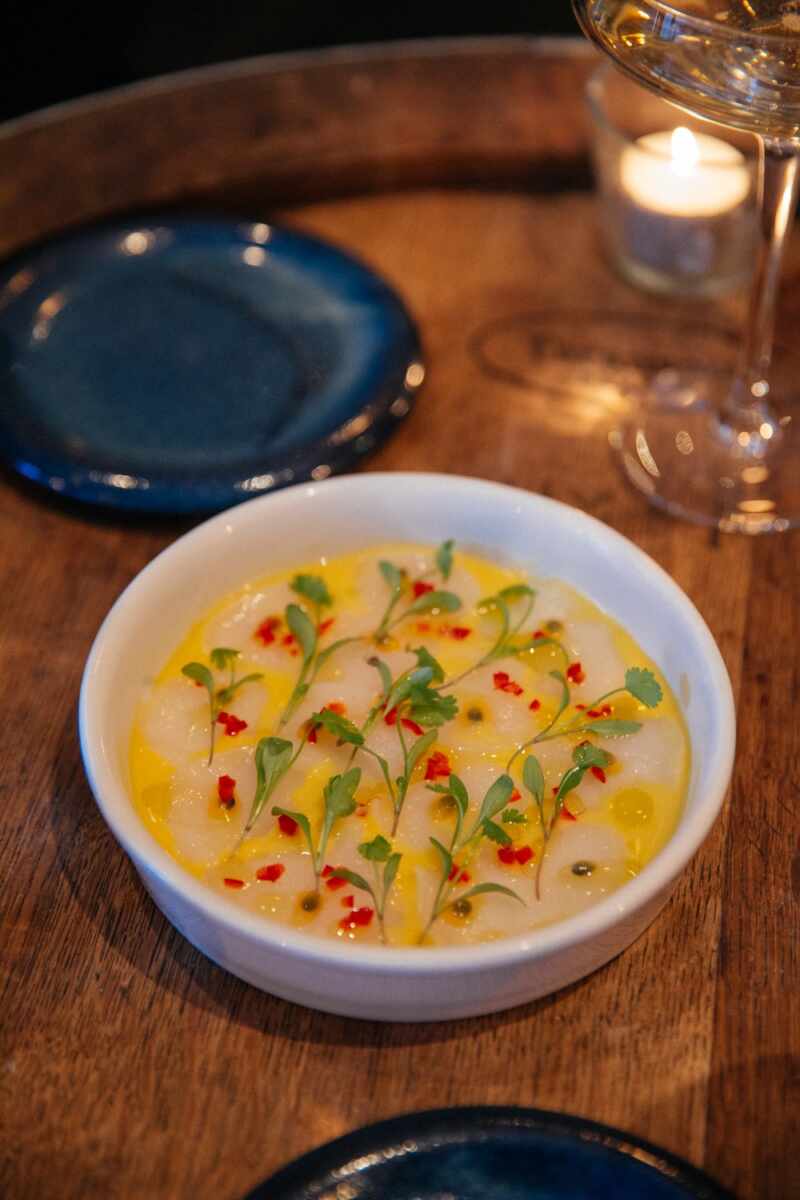 Plump slices of raw scallop, in a passion fruit, citrussy, spicy bath, topped with fresh green herbs.
One of the most beautifully balanced, exceptional dishes I've ever had in London.
Burratta with heirloom tomatoes, nuts and anchovies.
I'd never have put anchovies with buratta, but the creaminess blends so beautifully with the salty, sharp taste of the little fish.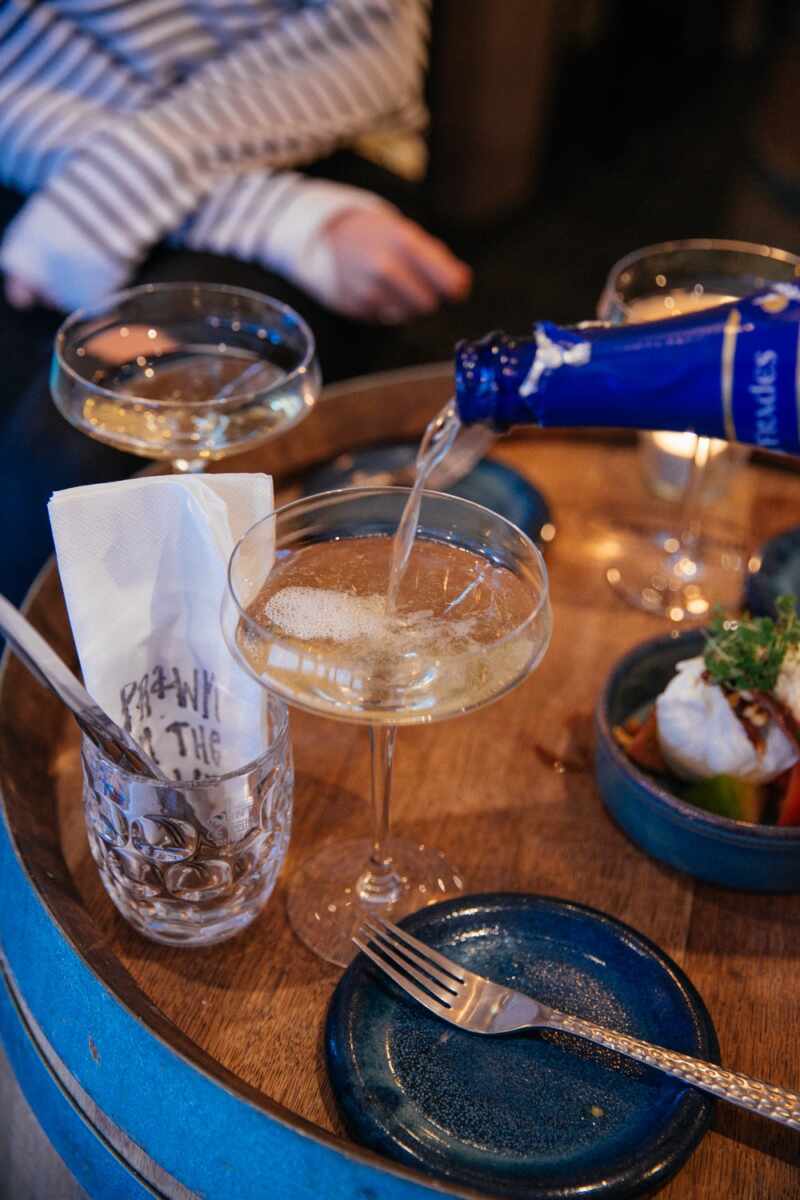 We sipped on Mar De Frades bubbly; not quite champagne, not quite prosecco. Very light, fresh and easy to drink.
The suprise dish of the day came in the form of a side salad – not something I ever thought I'd say!
Something of a dark horse, this baby gem lettuce is heaped in Grana Padano and drowned in white truffle oil. An unusual combination that had us all reaching for more, while swatting the other's hands away!
The beetroot cured salmon with fennel salad and horseradish cream.
As tasty as it is pretty.
The restaurant's namesake; Prawn On The Lawn. Prawns on avocado, on toast.
Sadly the least exciting of all the dishes, let down by the bread itself. I'd skip this next time.
The seared tuna with soy dressing however, is a triumph.
Very nearly raw, top quality tuna, dressed in chilli, herbs and a salty bath. Refreshing and satisfying all at once!
I really feel this photo of the split langoustines speaks for itself…
Delicious.
Beautiful squid, not in the least bit rubbery or dull.
Hake in a hot, spicy, curry style soup.
Warming, comforting, very spoonable.
Blue silk shirt (new, and I love it!)