The next few days pretty much rolled into one.
That's when you know you're truly relaxed. Days don't matter, time doesn't exist and you're not even sure where you left your phone, never mind what's going on in your inbox!
Our farmhouse had a beautiful pool and we were going to make the most of it.
Custard included.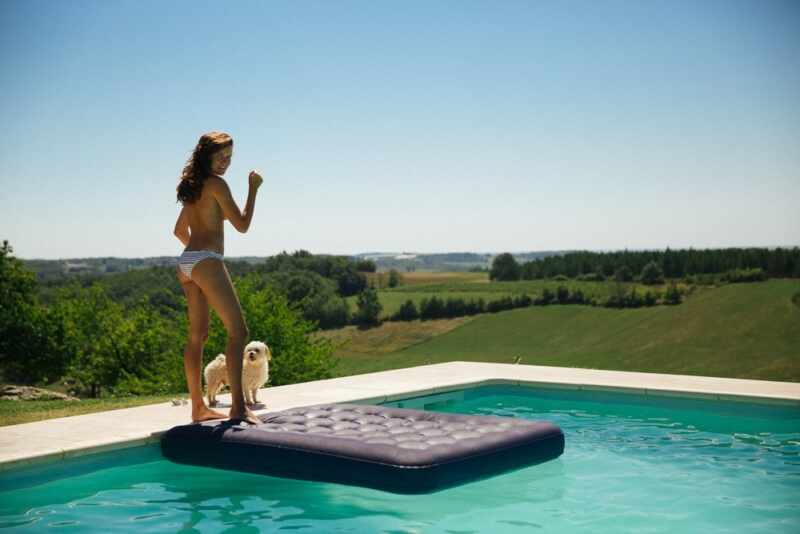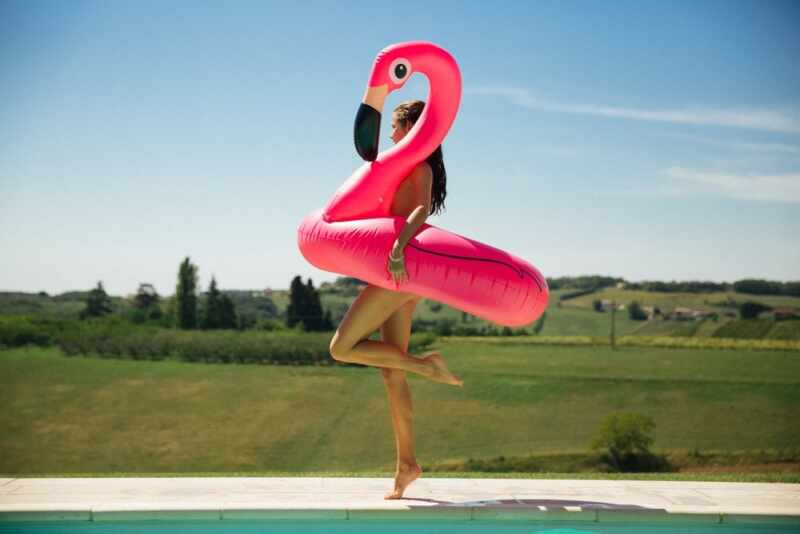 Pink flamingo ring (essential holiday kit)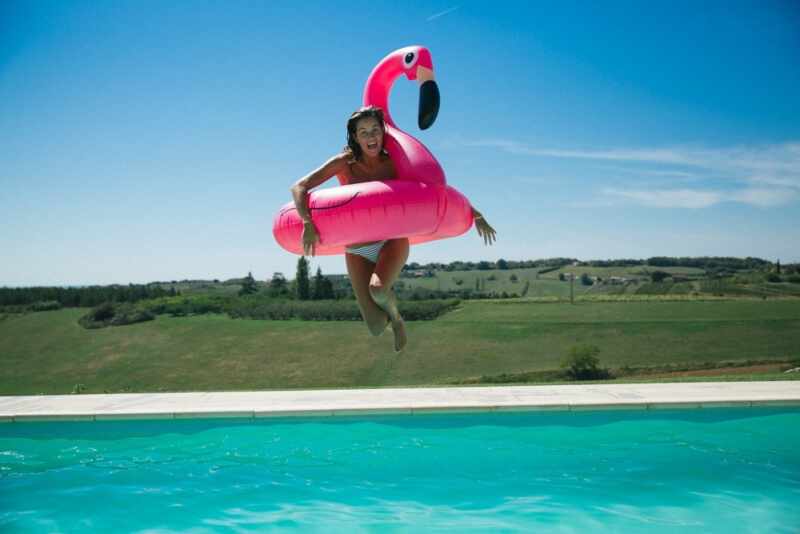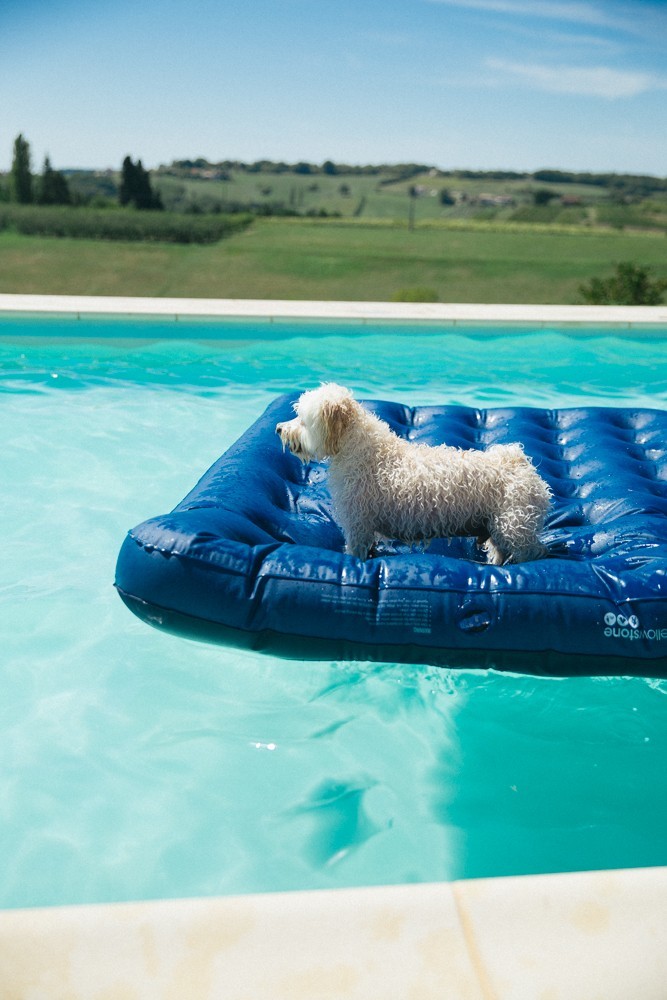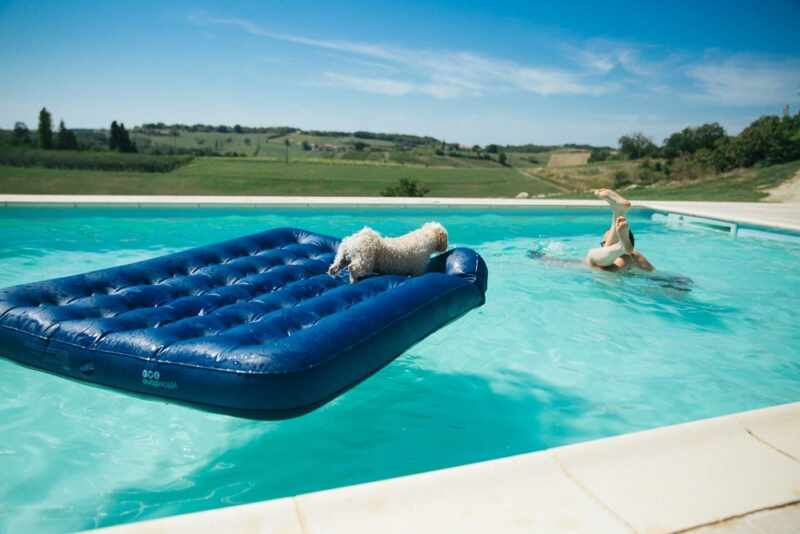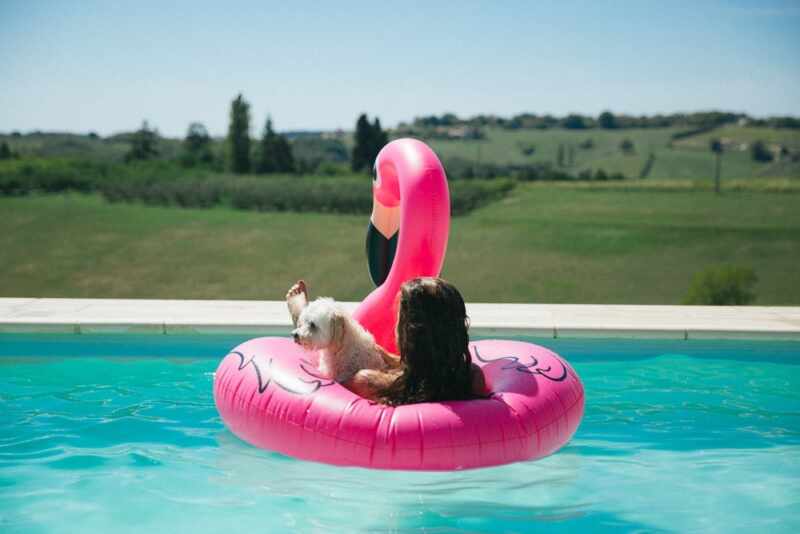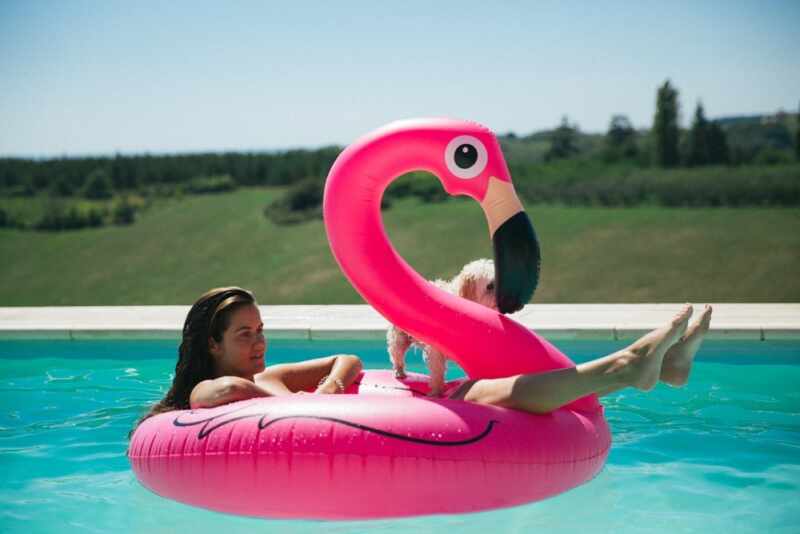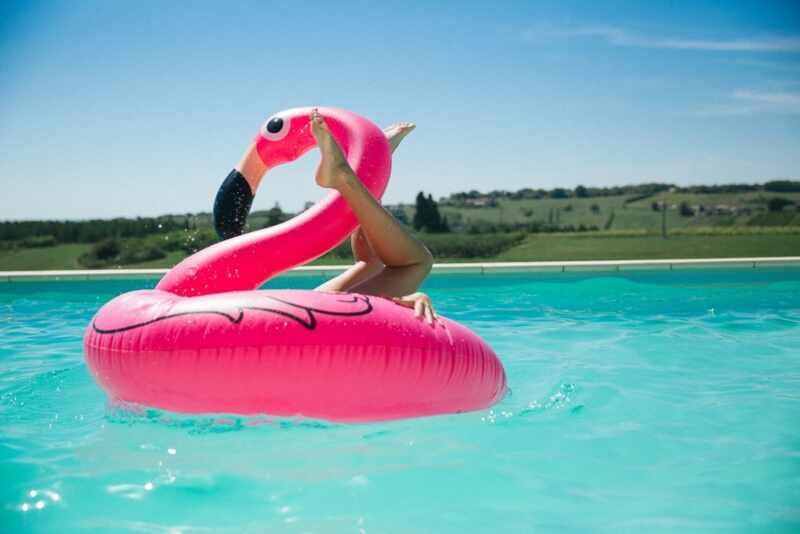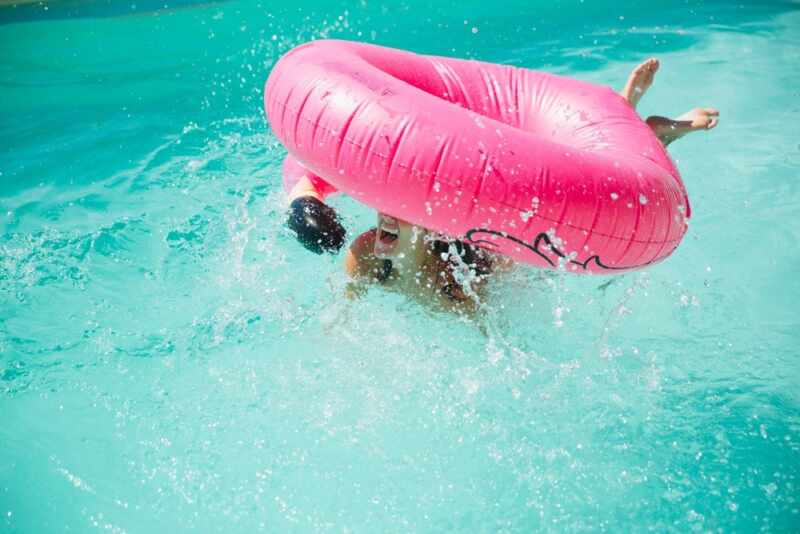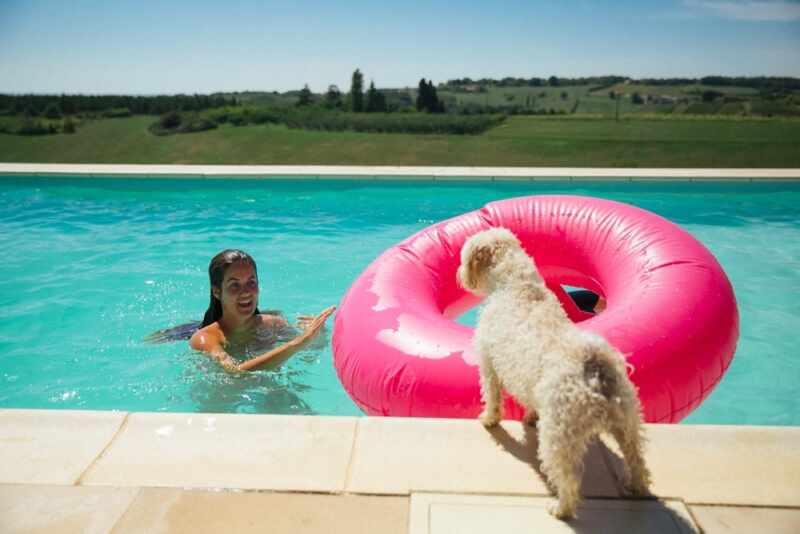 The sun blazed overhead, the crickets chirped all day long and we ate lazy lunches and suppers in the dappled shade.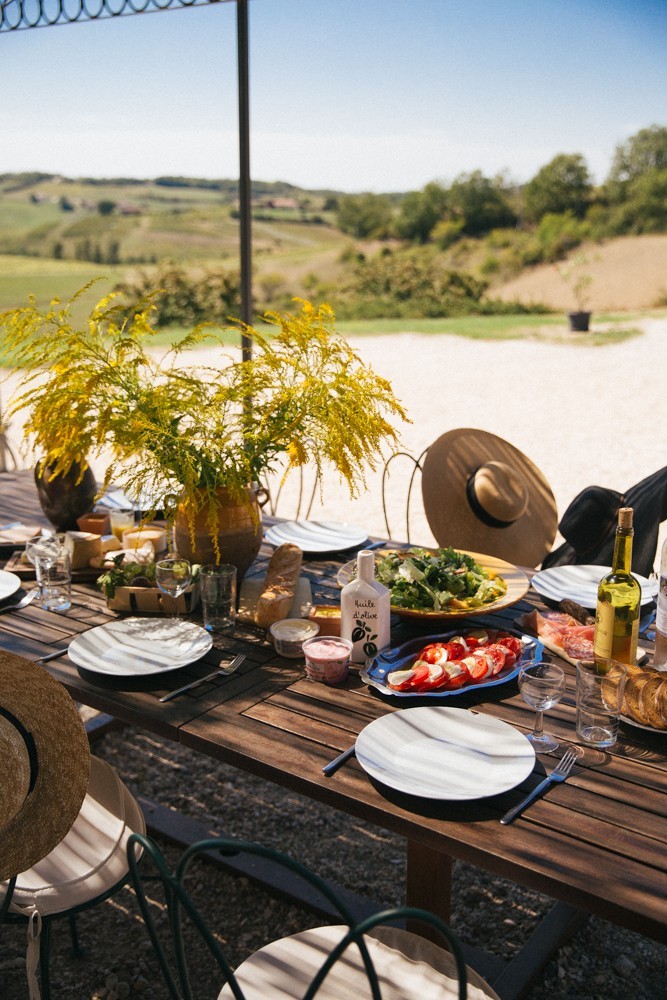 Cheeses.
Huge, ugly, local tomatoes, sliced and swimming in vinaigrette.
Crunchy French bread, picked up each morning from the local bakery.
Hams. Salamis. Patés.
Salads.
And figs from the tree, still warm from the sun.
All washed down with local rosé.
When I die, I don't want to go to heaven. I'd rather go to a permanent French lunch.
Afternoons were spent snoozing, reading and floating.
Though one of us was significantly busier…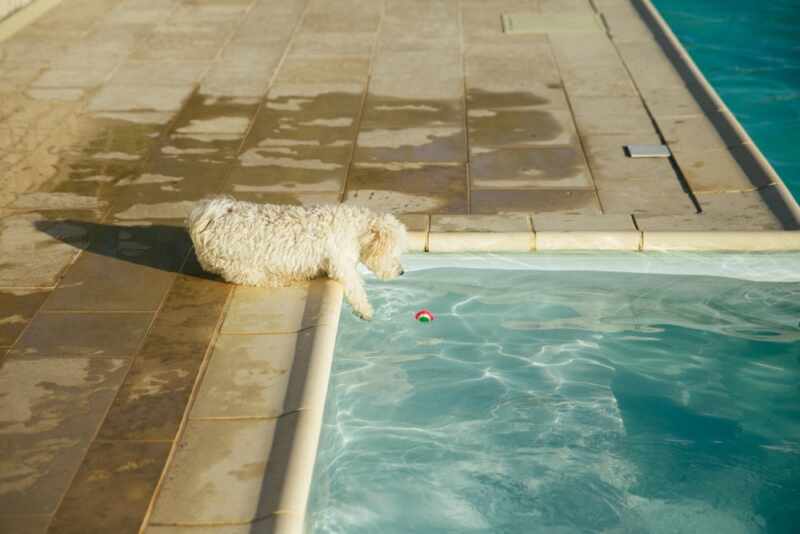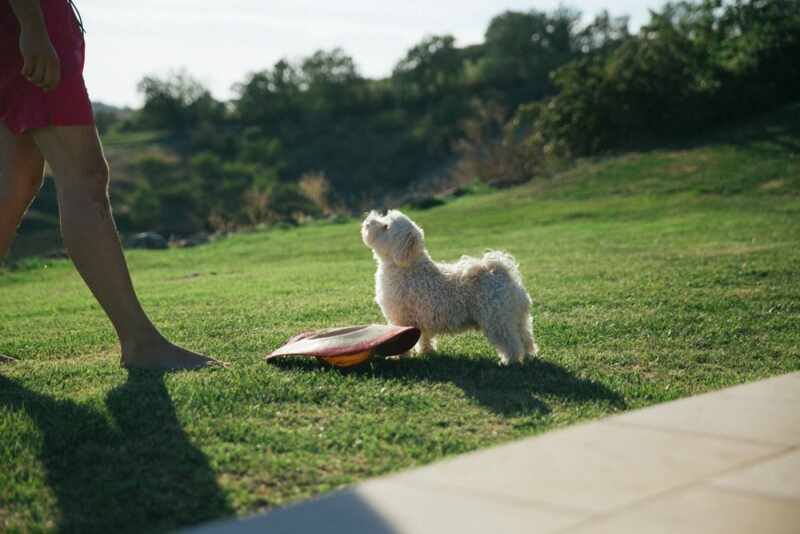 "I don't need a hat, you idiot. I'm a dog."
"A fabulous one at that."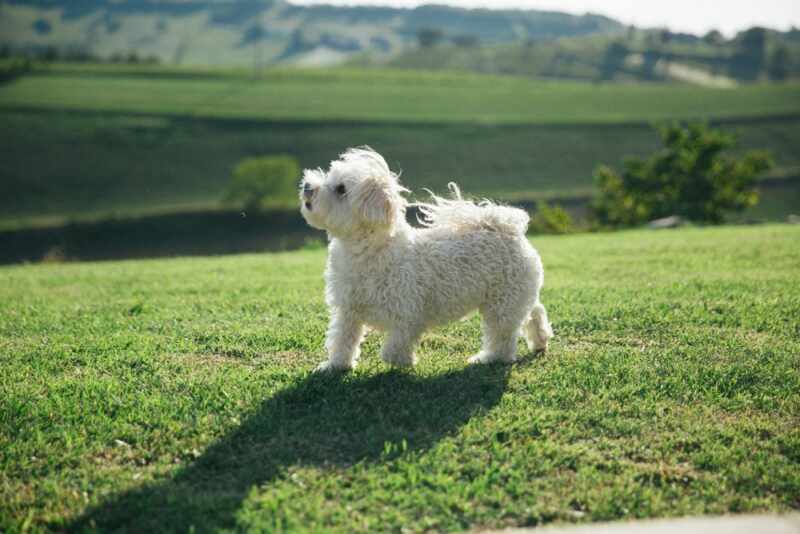 We played as a group, and played in our pairs.
3 sets of lovebirds, all happy to share a perch.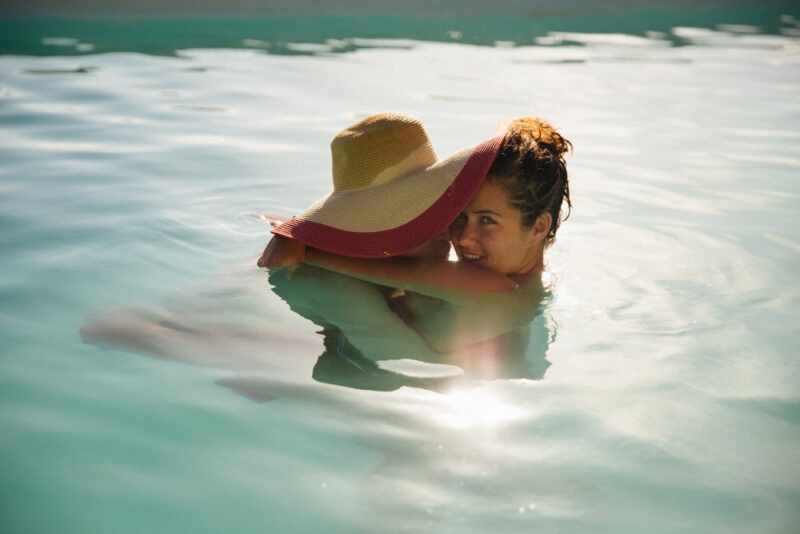 And all watched over by one trusty lifeguard.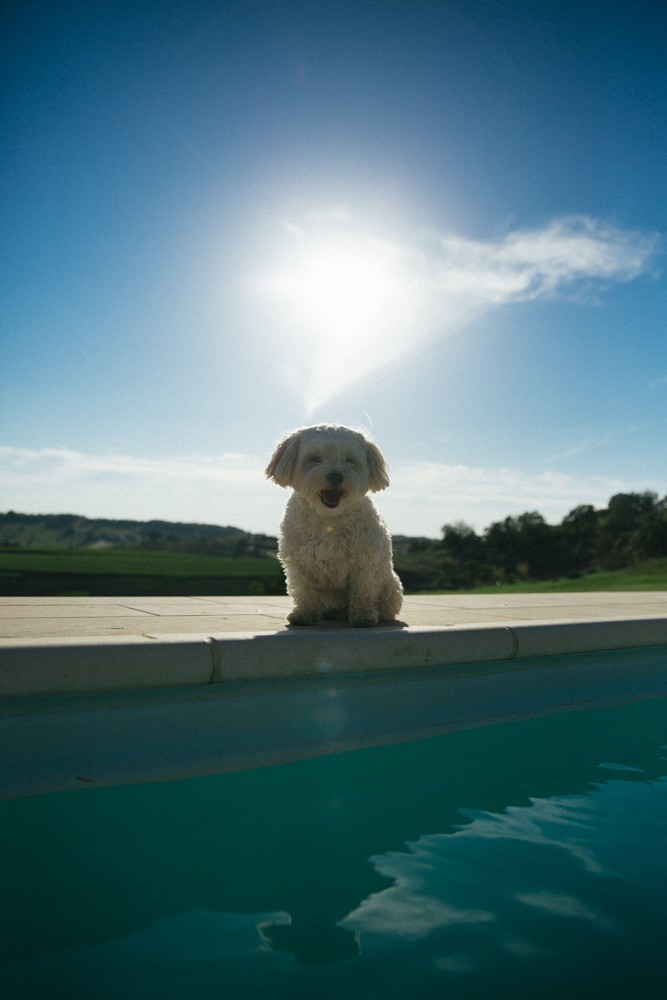 The simplest and dreamiest of holidays we could have asked for.
I had to leave a couple of days early for a shoot, and headed right to Warsaw instead of London.
I didn't get to see much, as we were in the studio for 3 days straight! But what I did see, I'll share with you tomorrow.