After a comfortable sleep in my four-poster-marshmallow, I woke on Sunday morning to find Custard lying on his back, all fours in the air, snoring.
And the boyfriend in much the same position.
Eventually one of them got up and made a couple of cuppas.
We sat at each end of the bed, chatting in a lazy Sunday stupor.
Until the smell of bacon started wafting under the door.
We went down to find the lady of the house, Virginia, ready and waiting with a pot of fresh coffee.
We took our places at the dining table and she served up two huge English breakfasts, and all of the morning papers.
Having eaten enough local sausages to feed a small army, we took our coffees out into the garden.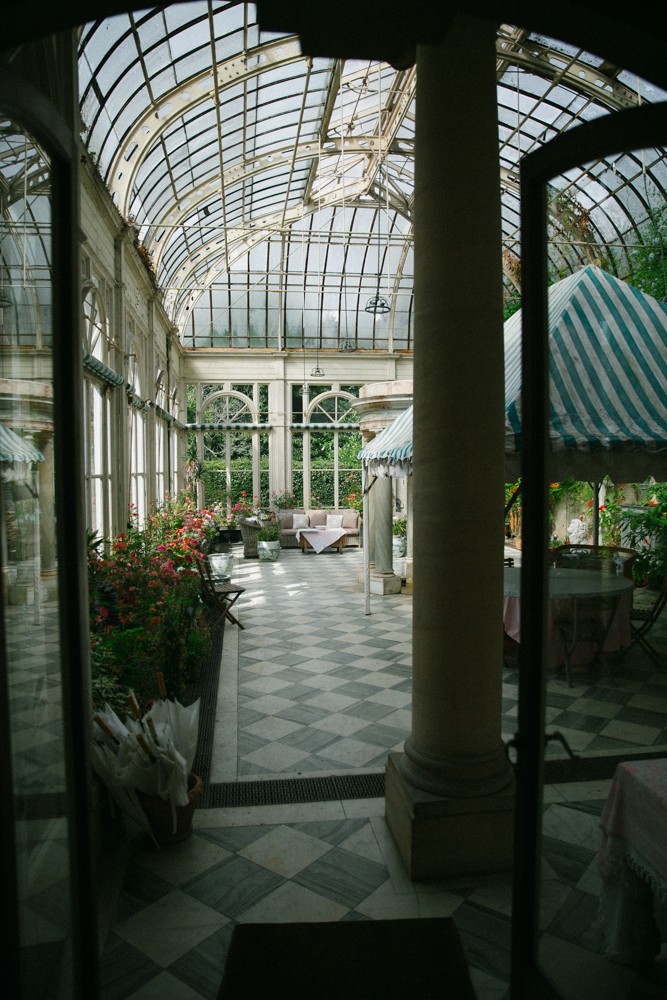 Is this not the most beautiful conservatory you've ever seen?
There's a fountain in the centre, so all you can hear is trickling, dancing water. The air is filled with the scent of roses and cut grass.
I could happily live inside it.
Custard and I took to the garden to explore.
Off the shoulder dress, a cheapie from these chappies!
Who are rocking more than a handful of bargainous summer dress options…
Ad - Shop this post