Harvey Nichols is something of a London institution.
Rather than a generic department store, they see themselves as more of a boutique. A one-stop-shop to fill your wardrobe for a lifetime.
They specialise in cool windows, the newest collections and irreverent advertising.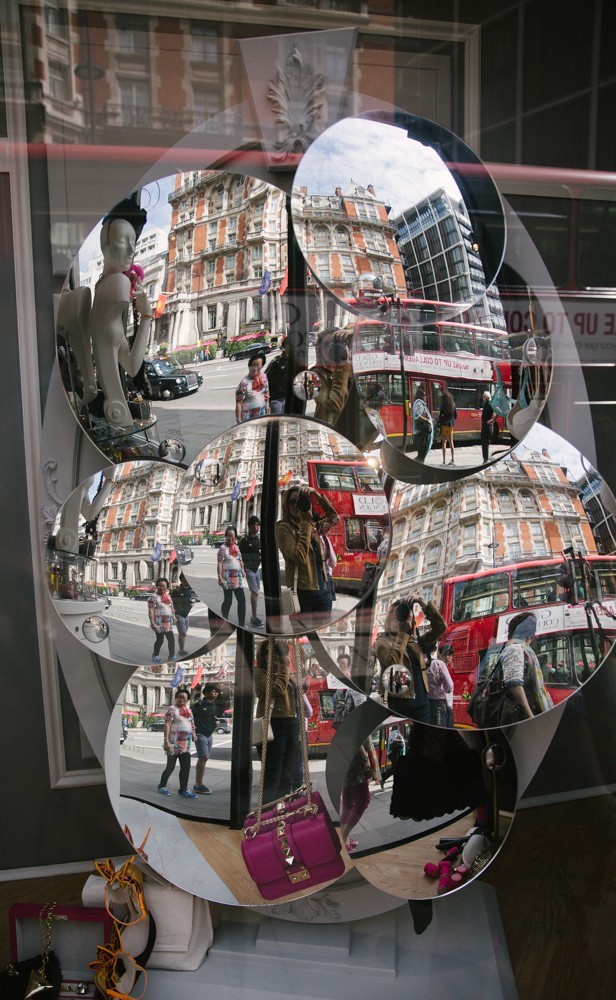 Their new ad fits the bill nicely.
To celebrate the launch of their new Rewards App, they asked if I might come in and give it a spin around the store.
Just crack on with my usual shopping, and bank a few freebies on the way.
As if I could refuse Harvey Nicks?!
If I loved it, they'd commission a post (this one) to give you a lowdown on the new app. Which seemed pretty fair to me.
I went for a snoop with my favourite shopping partner, my fella.
The best thing about shopping with boyfriends? They always think you look great, especially if it's actually a bit too snug because you won't stop ordering pasta and drinking rosé.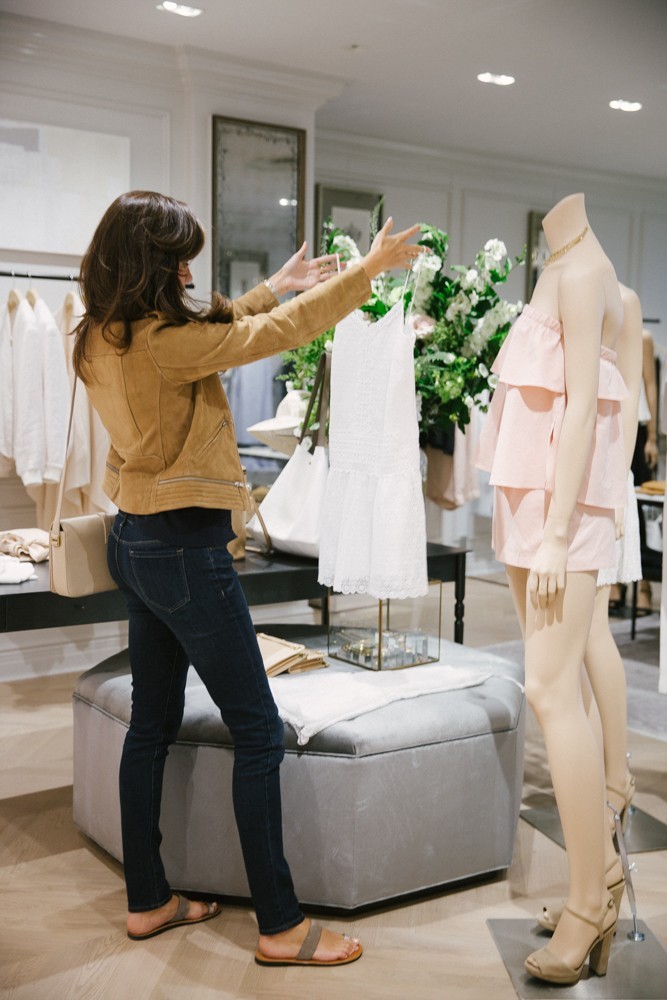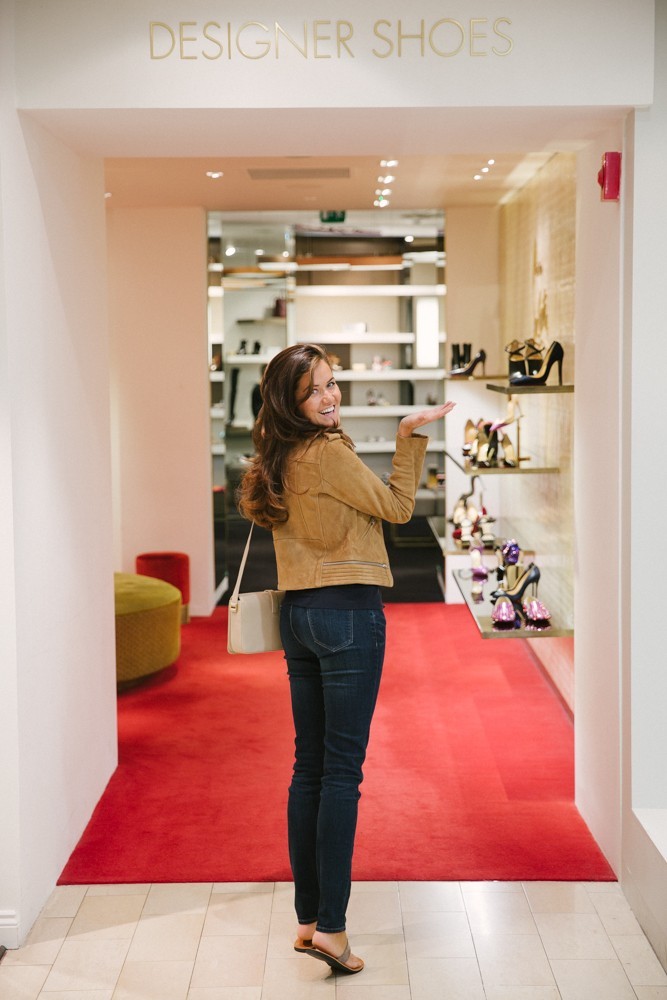 The idea behind the rewards app is not that different to any other loyalty scheme.
You shop, you collect points (1 point per pound, I believe) and they get stored up.
But you don't need a card to stuff into your already suffering wallet, it all goes right onto your phone.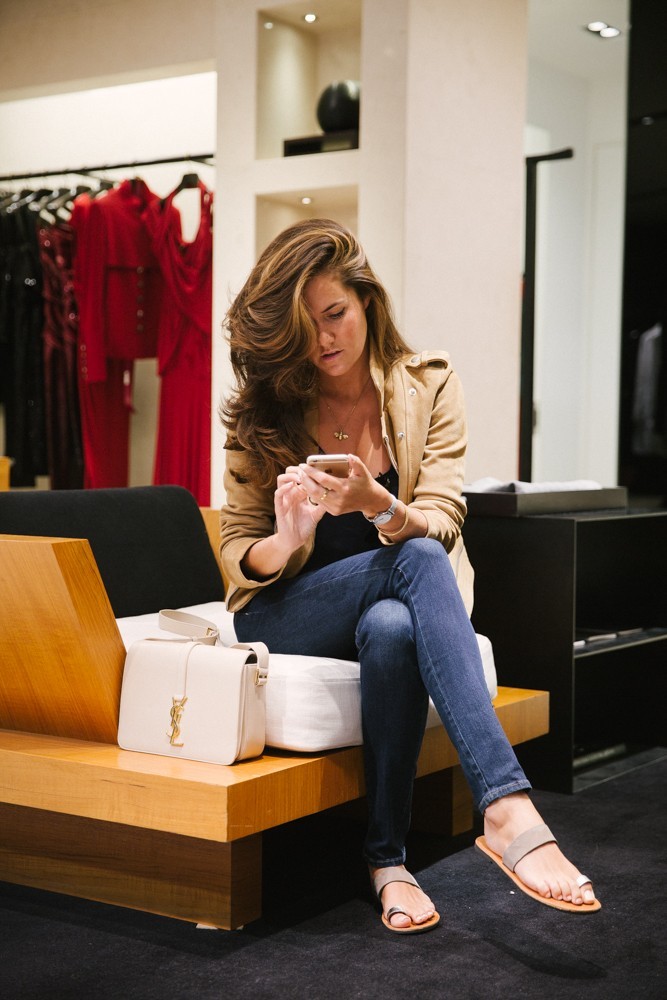 Rather than only being able to spend your rewards at certain times of year, you can use them whenever you fancy.
But rather than blowing them as cash, you can use them for more than their worth on specific rewards; facials, blowdries, meals out, etc.
So basically I've managed to convince myself that by spending money I'm saving money… that's right, right?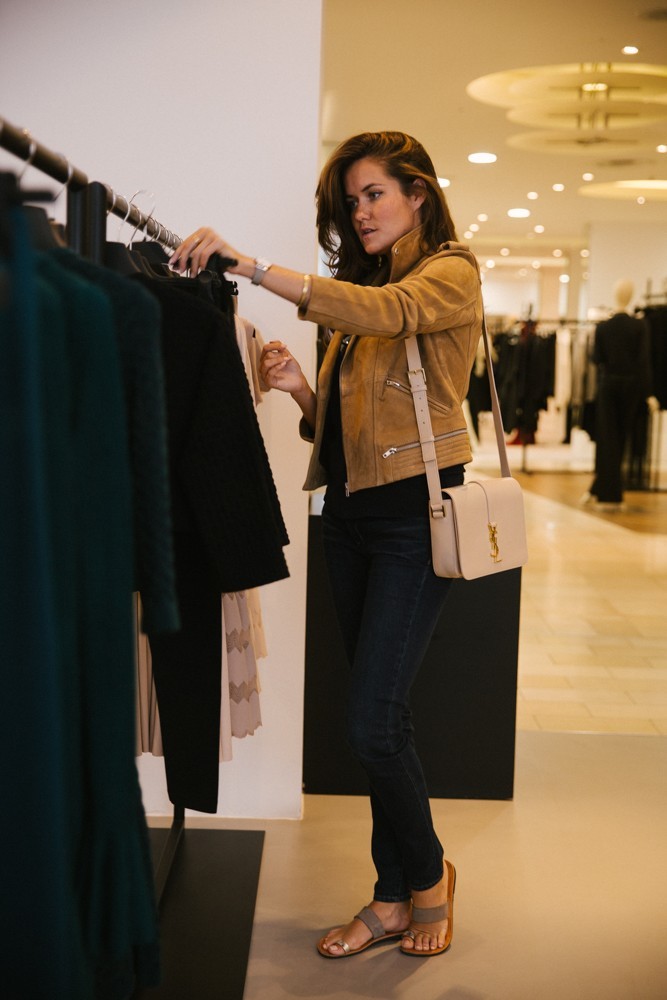 Butter soft suede jacket (UK/US)
(Utterly obsessed with these guys ^  they're made in the same place with the same denim as the very high-end brands, but keep the prices way down. Top quality and reasonably priced. Always a winning combo!)
Greek sandals // YSL bag // Sunnies
Ad - Shop this post