Henley Festival may just be my favourite of all the summer festivals.
I've done the whole muddy tent, soggy welly, pint of cider, shivering in the rain thing many times before.
And don't get me wrong, it's been great! I've loved all my festival experiences.
But Henley… well, Henley is a little different.
For a start, it's black tie.
Not a rubber boot in sight!
Secondly, there are sit-down-suppers, BMW chariots to get you to and from the city, champagne flows freely, everyone smells delightful, and you can watch the acts from a very comfortable, covered seat.
Oh god. It's happened. I grew up!
I finally value comfort above mayhem…
I have to tell you, it feels great.
Anna and I arrived in the final, golden hours of the afternoon.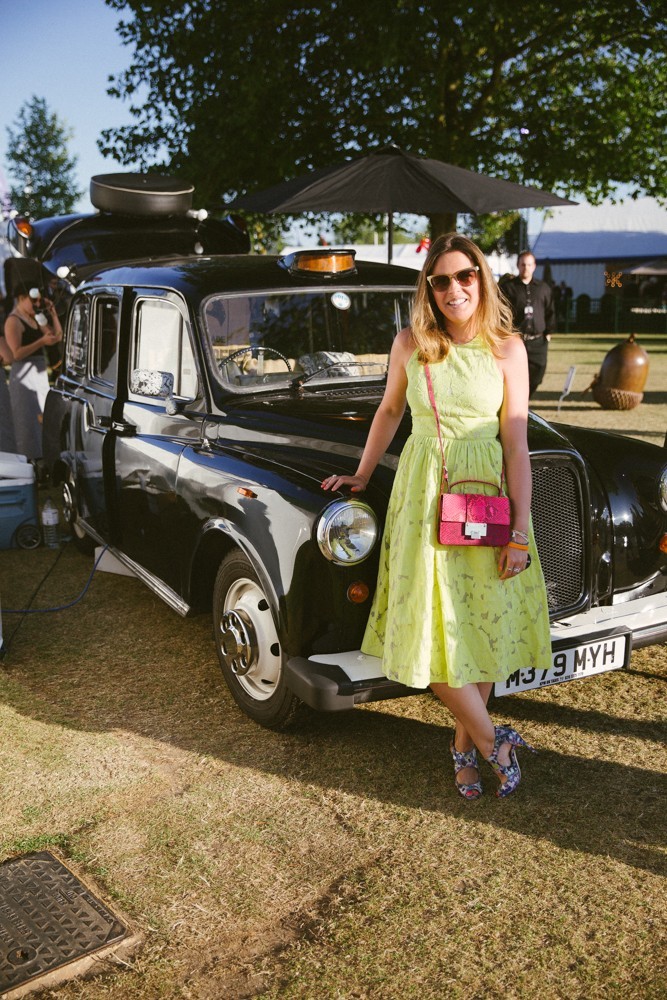 The Festival plays out on the river bank in Henley.
Artists and performers roam the field and party goers chug to and fro along the Thames.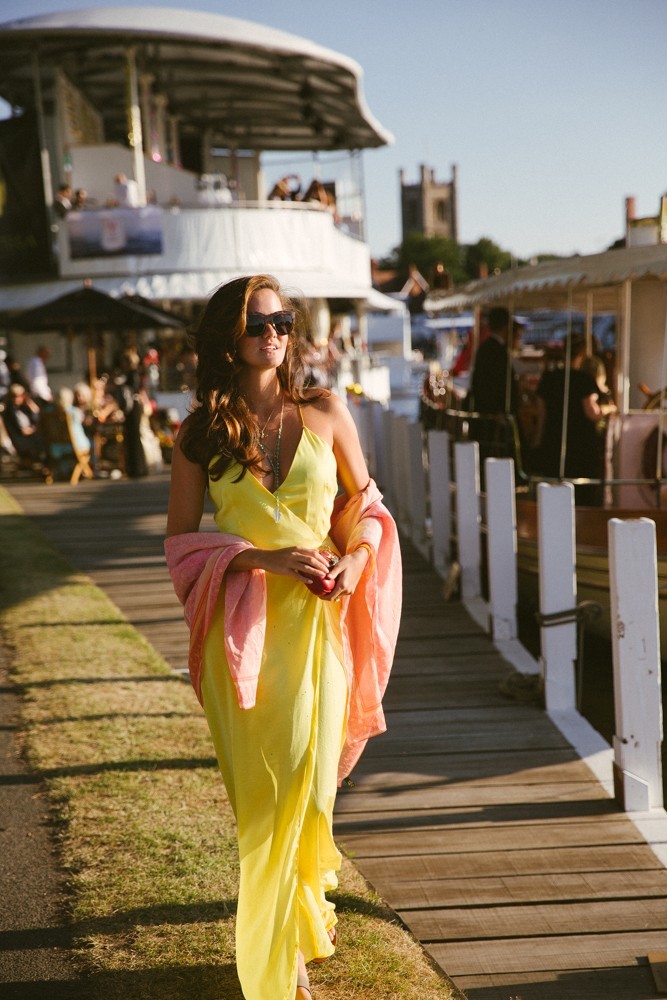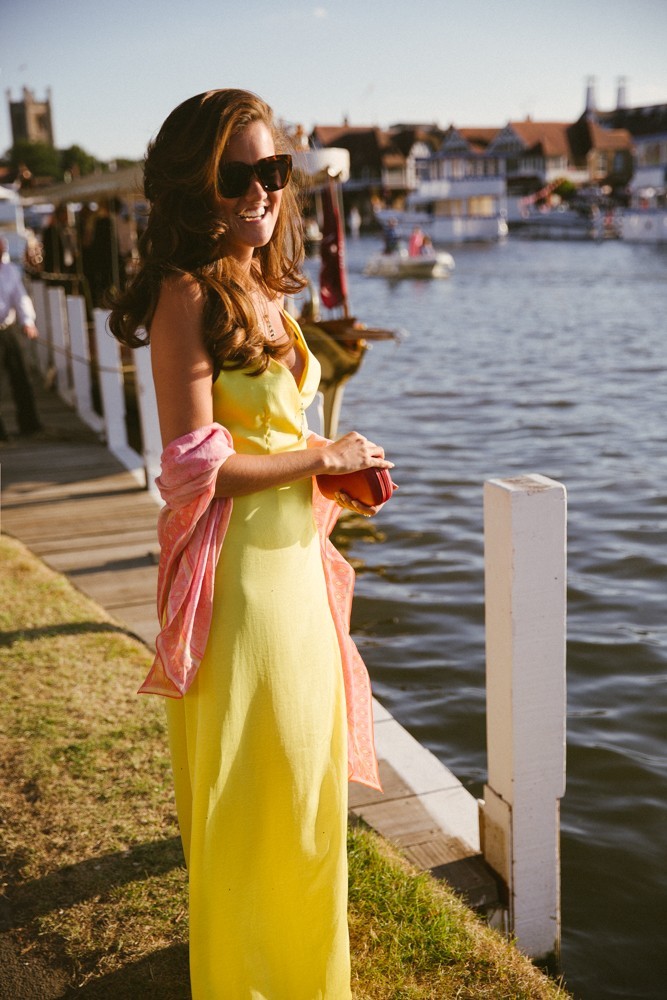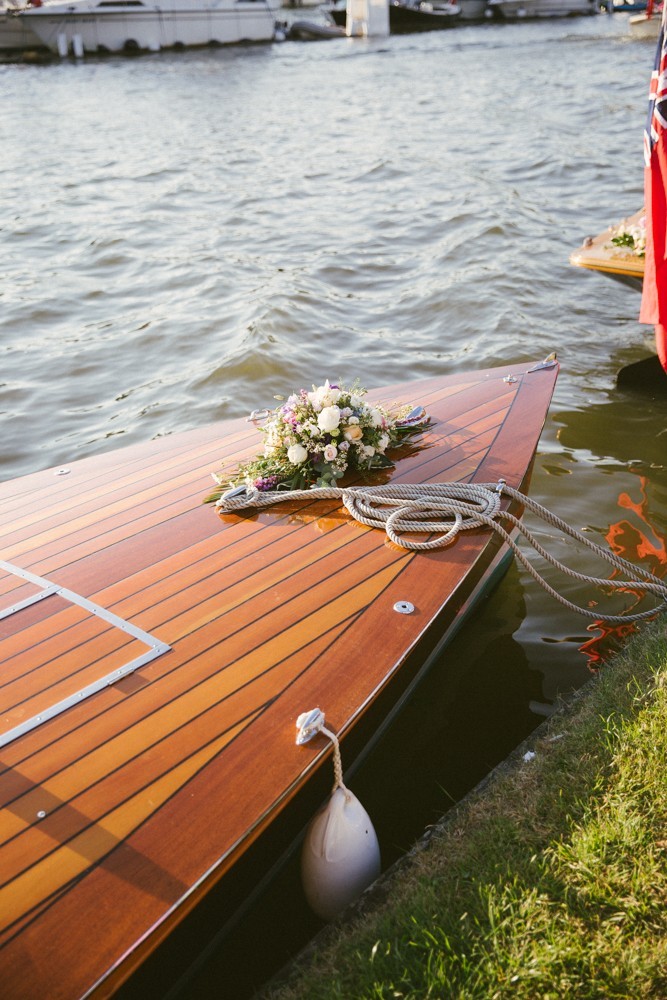 We grabbed a couple of seats and two glasses of bubbles in the BMW tent.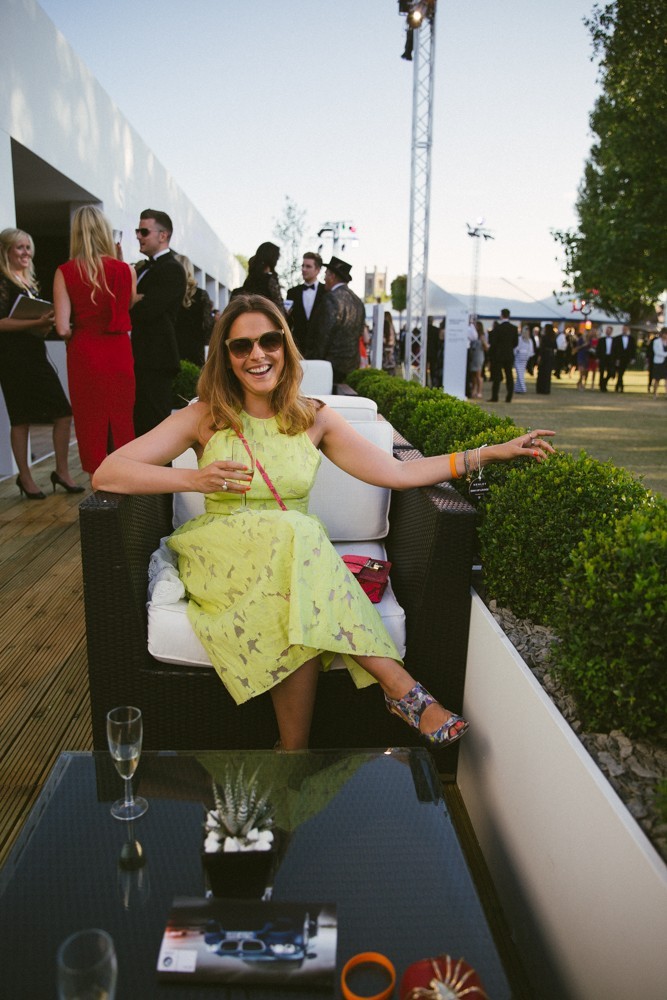 The ideal spot for a chinwag and some people watching.
There's not much that makes me chuckle as much as making this one laugh so much she snorts champagne out of her nose…
That's what friends are for, right?!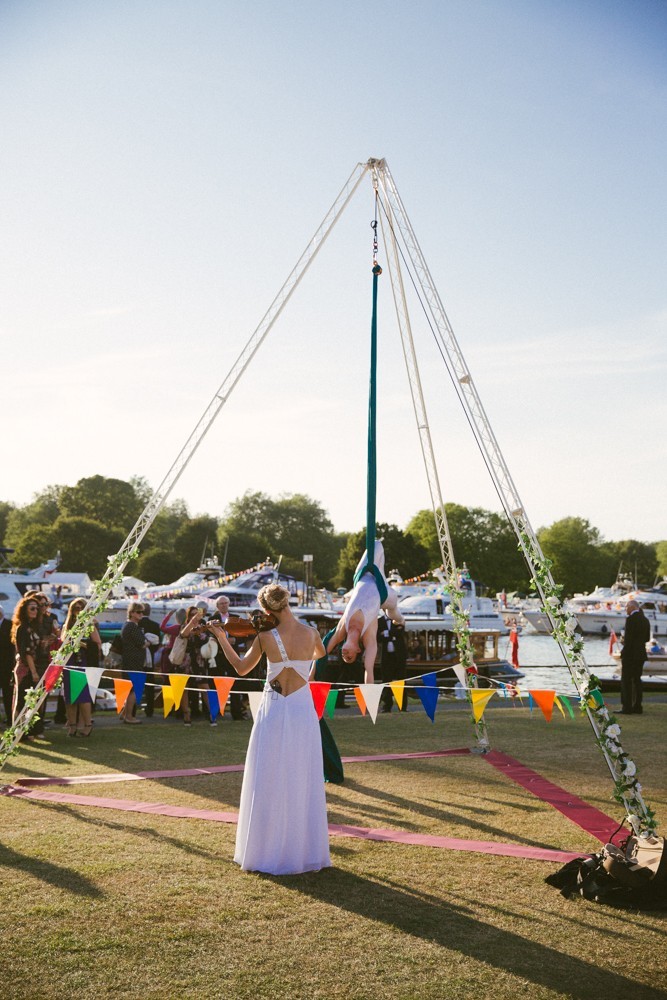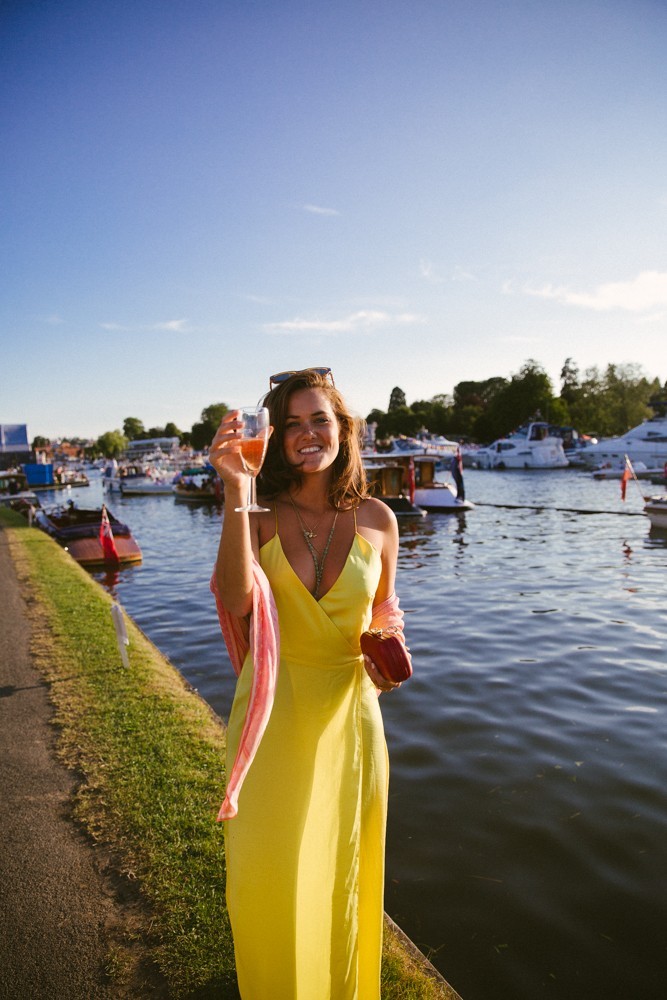 We roamed the river banks saluting and toasting sailors as they passed.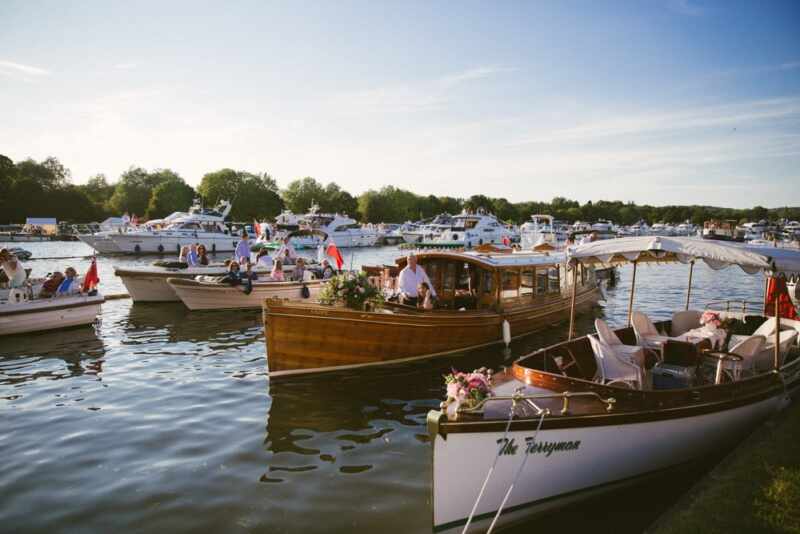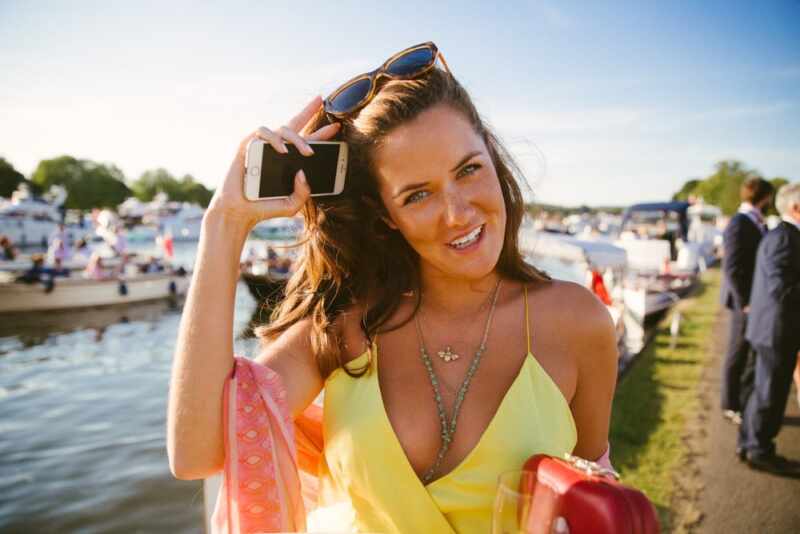 Wearing my satin wrap dress.
I have it in a few colours, and have to say black is probably the most practical as the yellow goes a little sheer in sunshine.
Having said that, they're all equally and wonderfully swishy.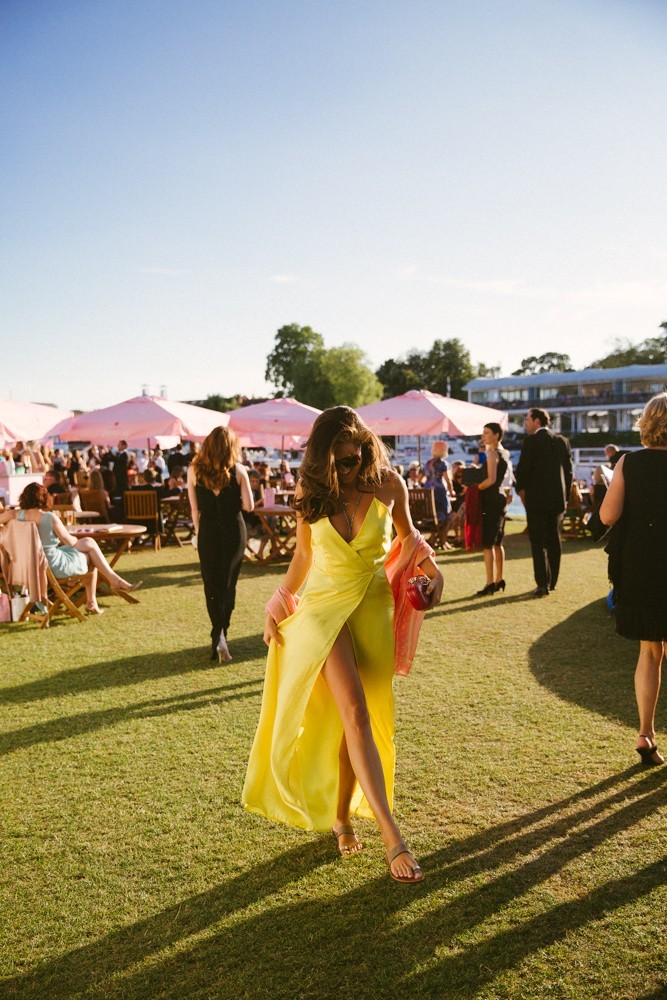 Yellow dress – Red version – Black version
Ad - Shop this post