As you already know, I am a keen picnicker.
If an afternoon involves a hamper, a blanket and a drop of sunshine, you can count me in!
But One&Only Hayman Island take picnics to another level.
I'm sure you've heard of Heli-Skiing, where a chopper flies you up a snowy mountain, drops you off and you bomb through the virgin powder. It's risky and strictly for experts only.
Well, how about Heli-Picnicking? Strictly for pro-picnickers.
Grab your hamper, grab your hat… we're going on an adventure!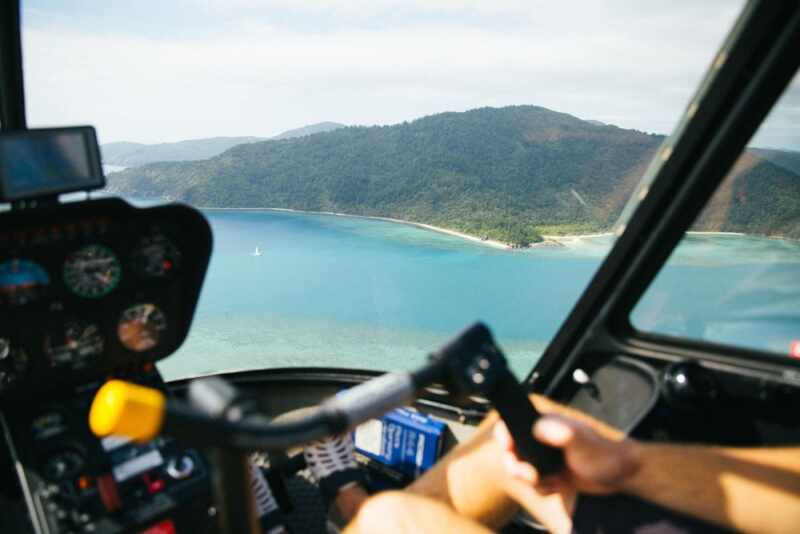 First you fly way out to sea.
The pilot tells you to keep your eyes peeled for whales. 'Tis the season, after all.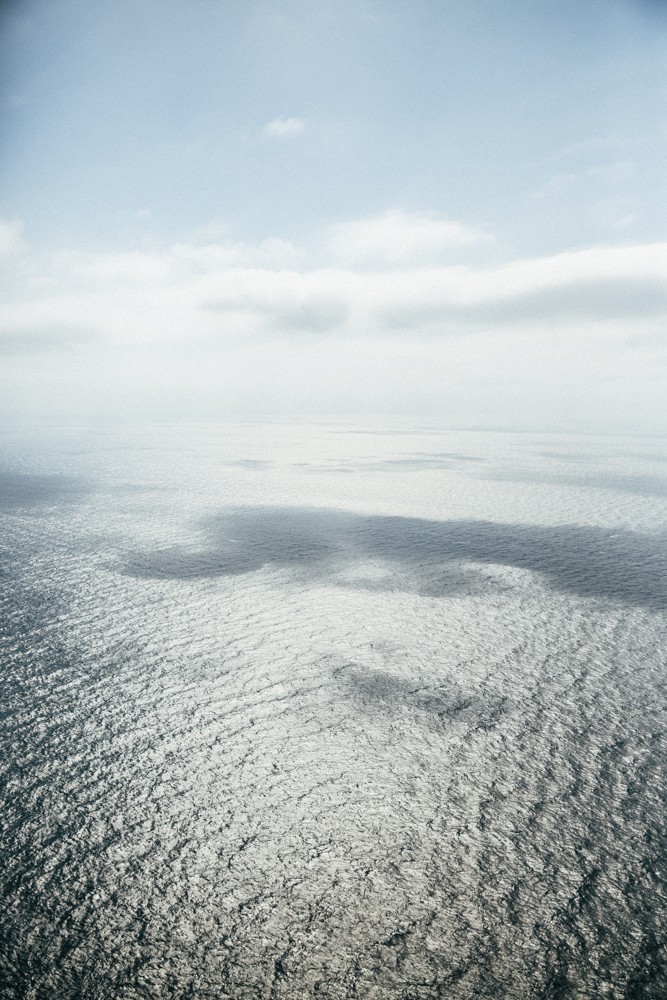 You look down on tiny toy boats below.
And watch as waves crash against the reef.
Not just any reef; The Great Barrier Reef.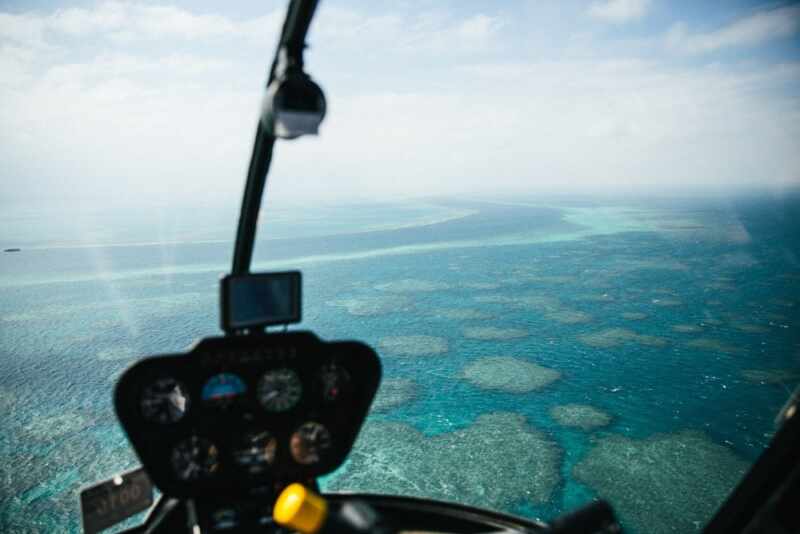 1,400 miles of spectacular, awe inspiring, living reef.
You fly over "The River" a belly churningly deep crevasse.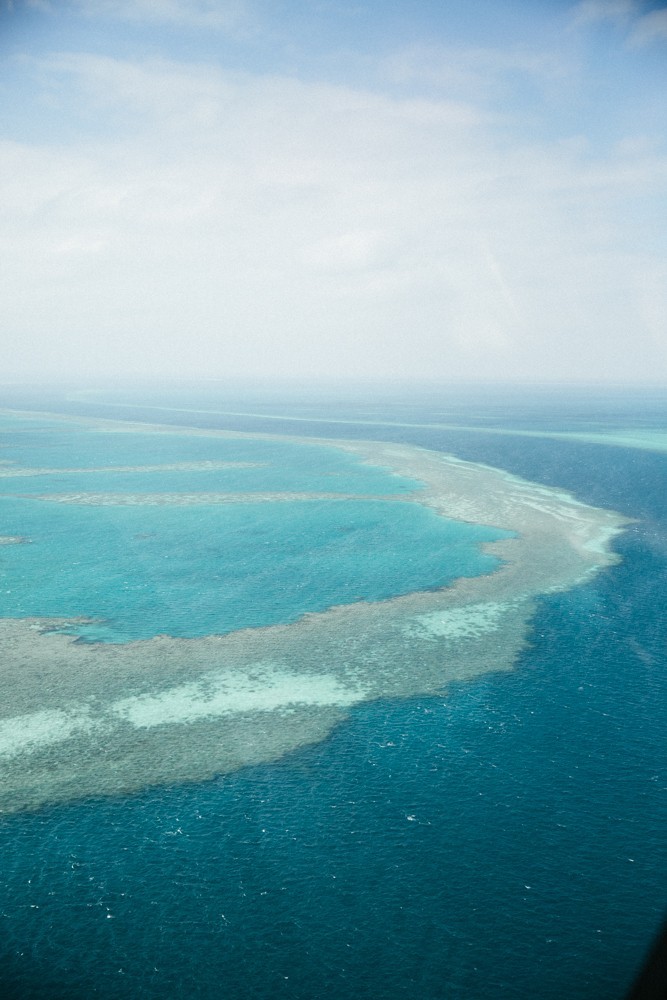 And further over the shallows of Hardy Reef.
You do a little loop around "Heart Reef".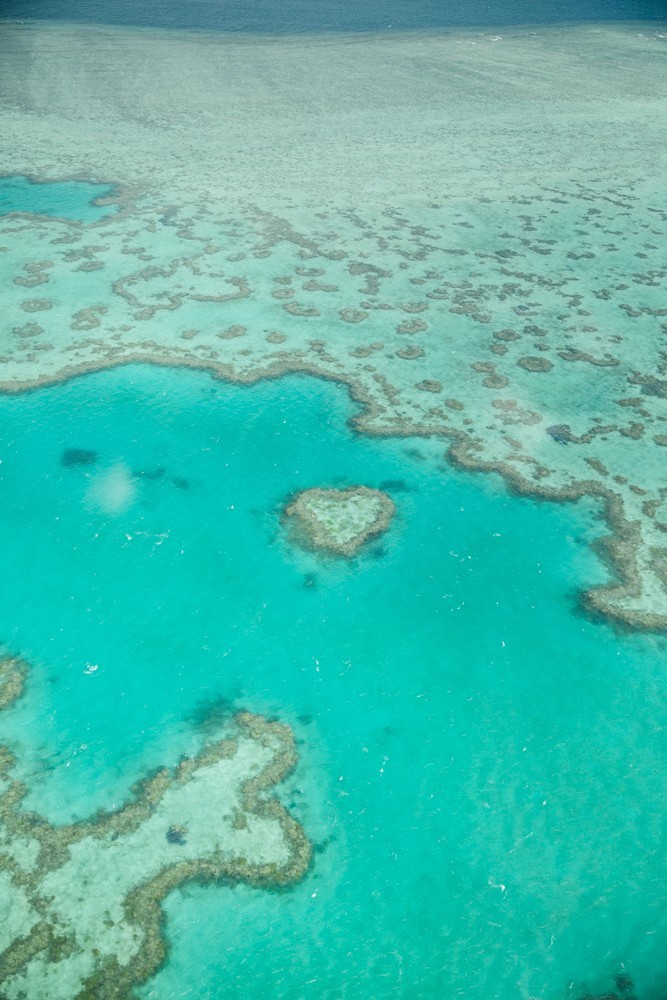 And watch as rays glide around it.
Before you nip back, over the river, towards the beach.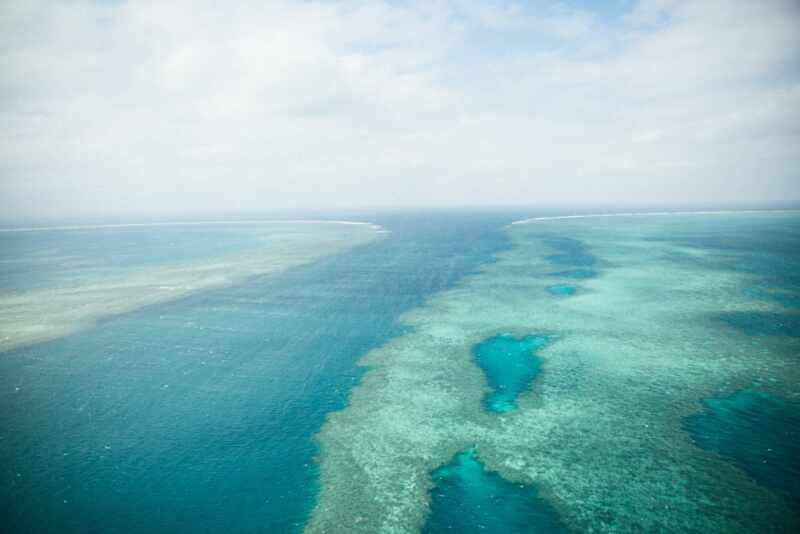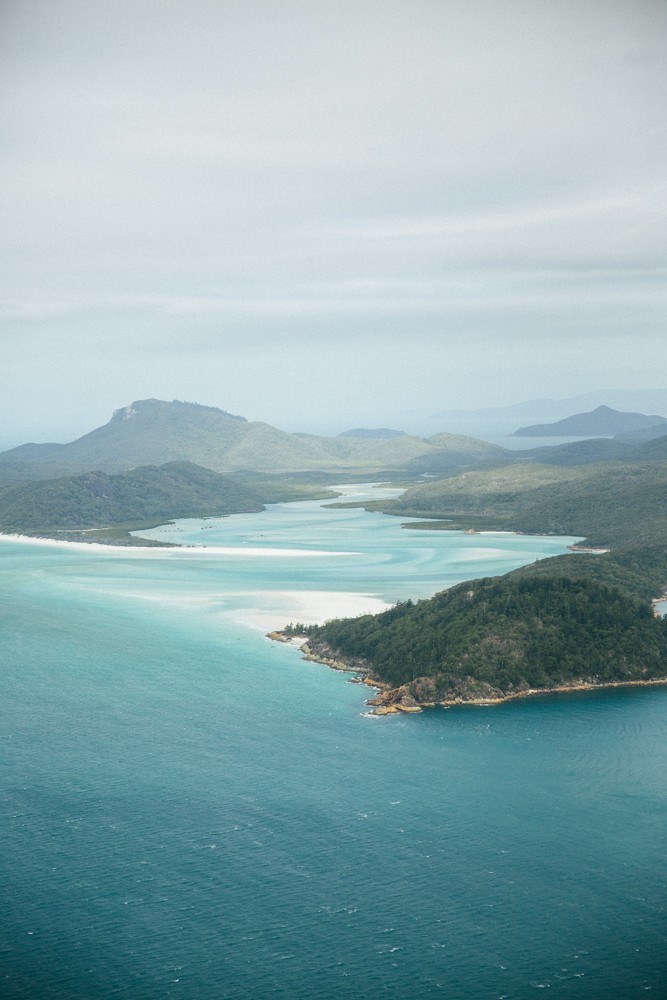 To get there you fly over Hill Inlet.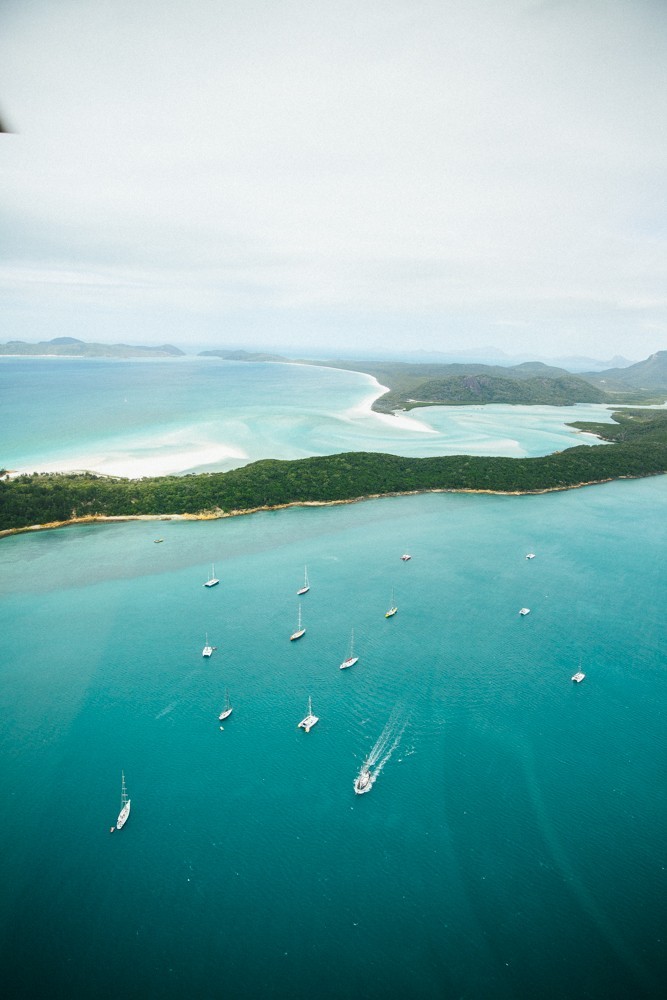 If you're as obsessed by shades of blue as I am, this is our Utopia.
The shifting sands and changing tides mean the view never looks the same twice.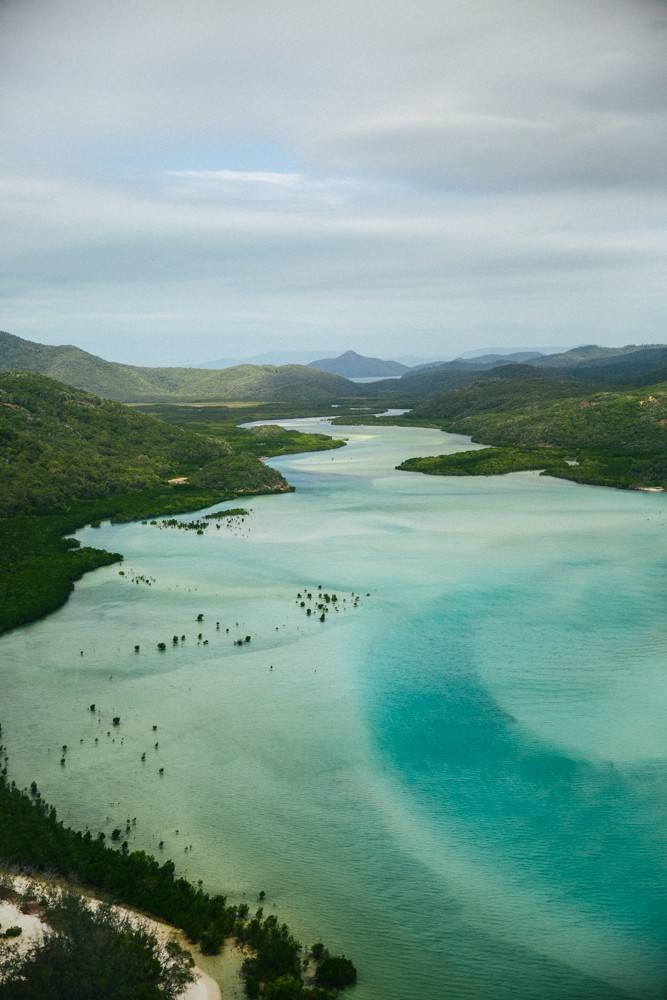 Then, finally, you come to Whitehaven Beach.
The beach of all beaches!
4.5 uninterrupted miles of the whitest, softest, cleanest sand you'll ever see.
No hotels, no people.
Just you and the rays, dancing in the waves.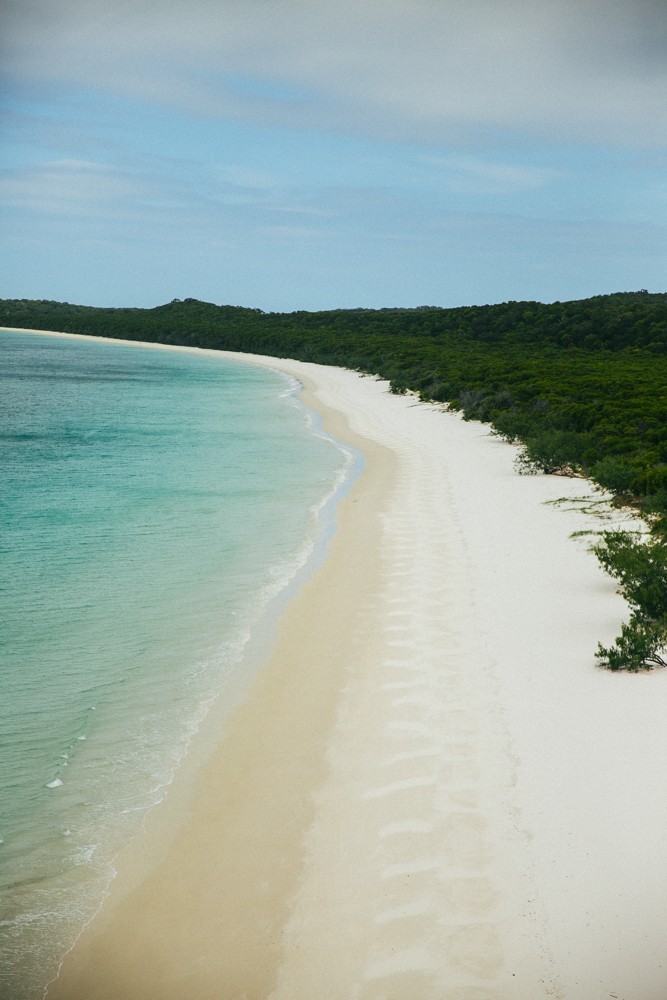 The fine sand sprays into the air as you come into land.
Like being in a tropical, glittering snow globe.
You land, and race out to explore, while the pilot grabs a bag and heads in the opposite direction and into the hills.
Leaving you all alone in paradise.
You need to get those sandals off immediately!
The sand squeaks as you walk on it, as it's 98% silica.
It's almost a cross between snow and baby powder. It doesn't retain heat so is perfectly cool to the touch.
The perfect spot for the picnic of a lifetime!
Straw hat // Blue + white coverup // Gladiator sandals
Pop a bottle of bubbles, and get stuck in!
Just keep a keen eye on your sarnies!
Give into temptation and move the party to the sea.
It never drops below 25degs, so it's a bit like sipping Bucks Fizz in a warm bath… with gentle waves and one hell of a view!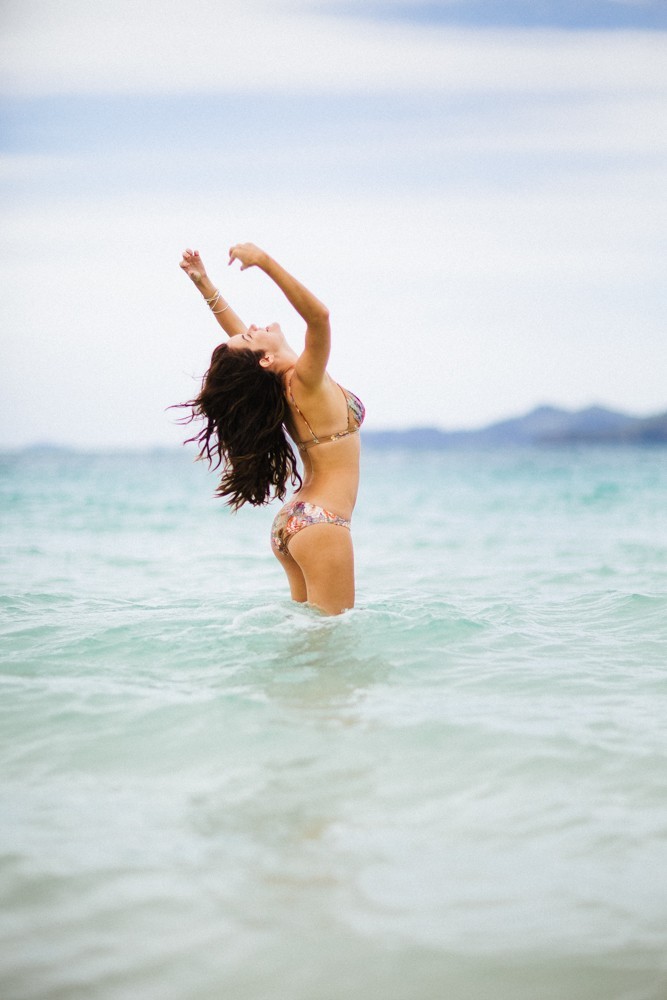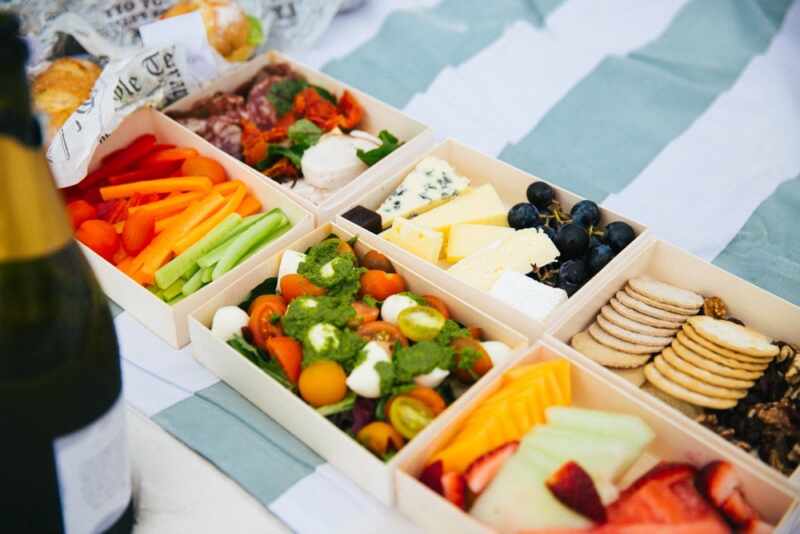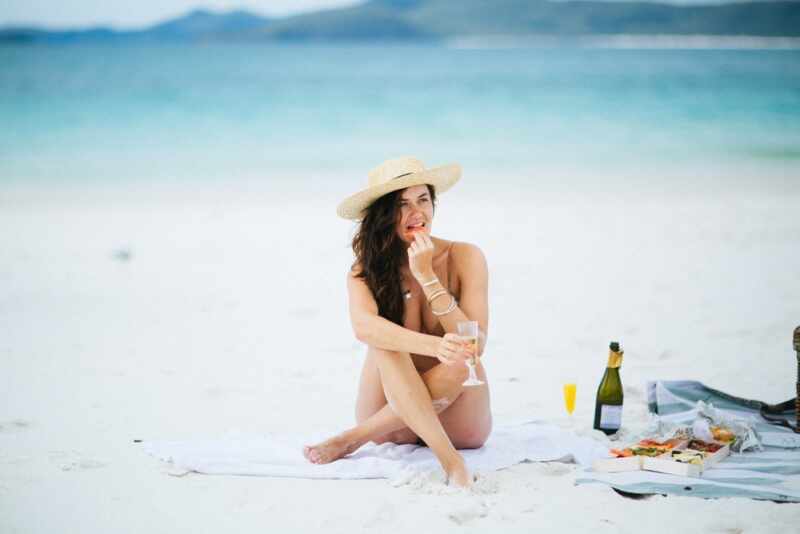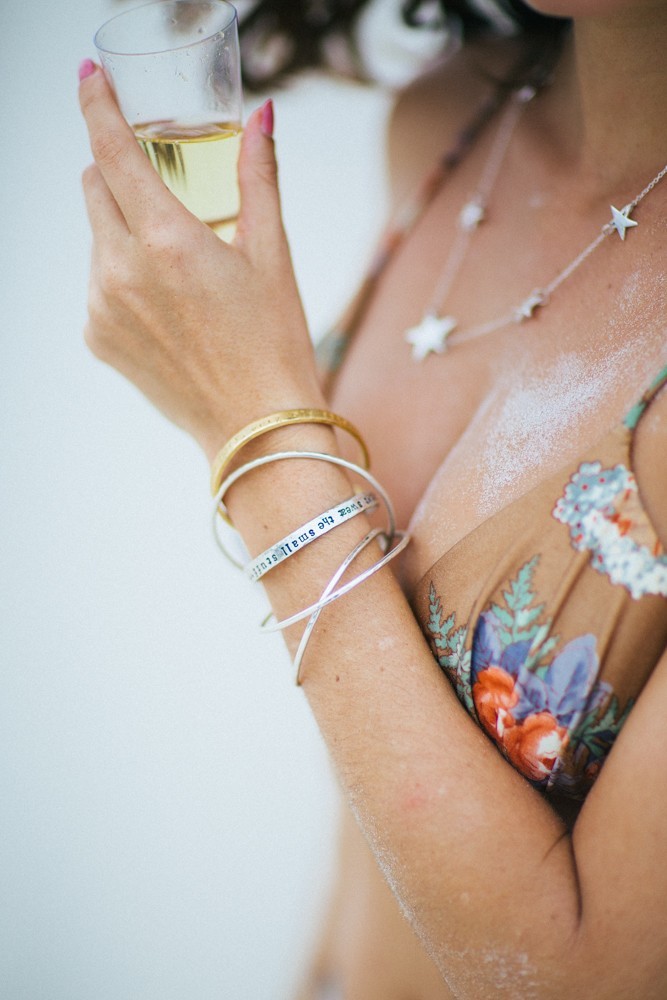 Gold bangle // Silver bangle // Interlocked bangles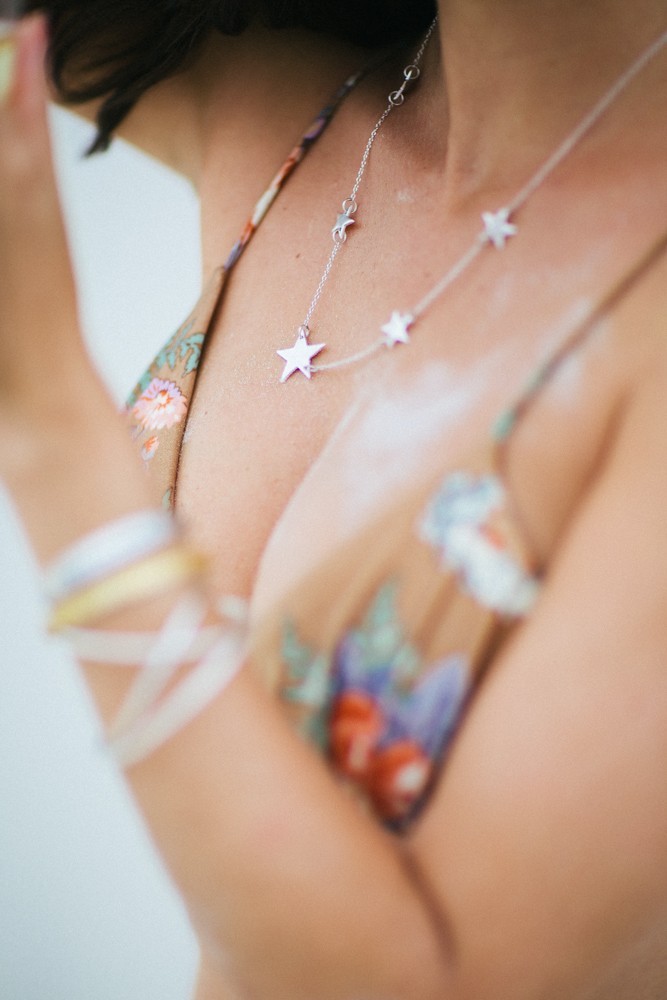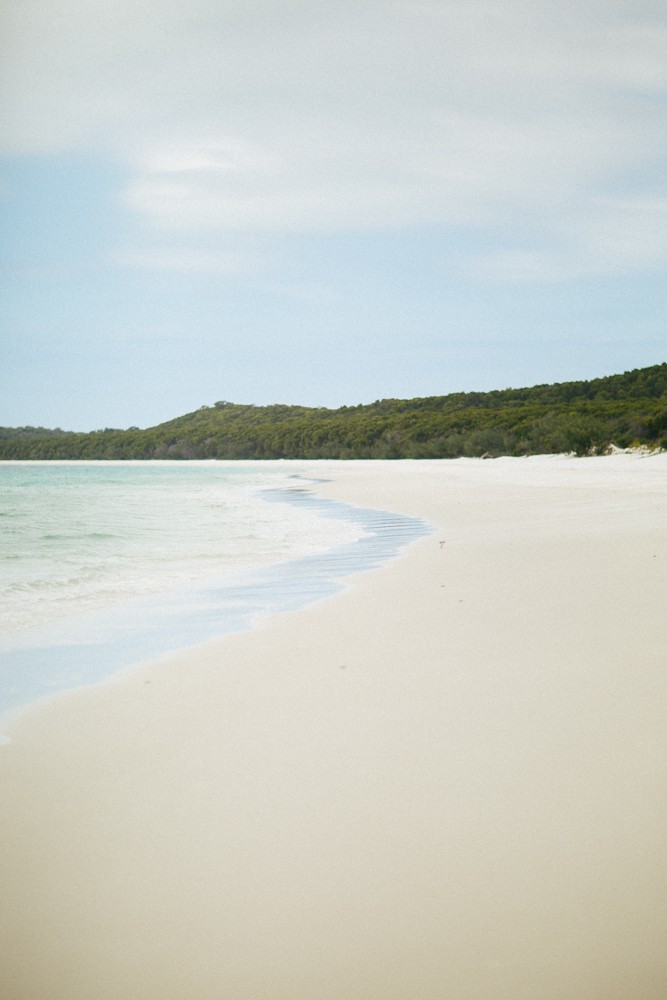 All too soon it's time to leave.
But I promise, you wont be able to wipe that silly grin from your face!
You climb up over the bay.
And you nip back to the hotel devastatingly quickly.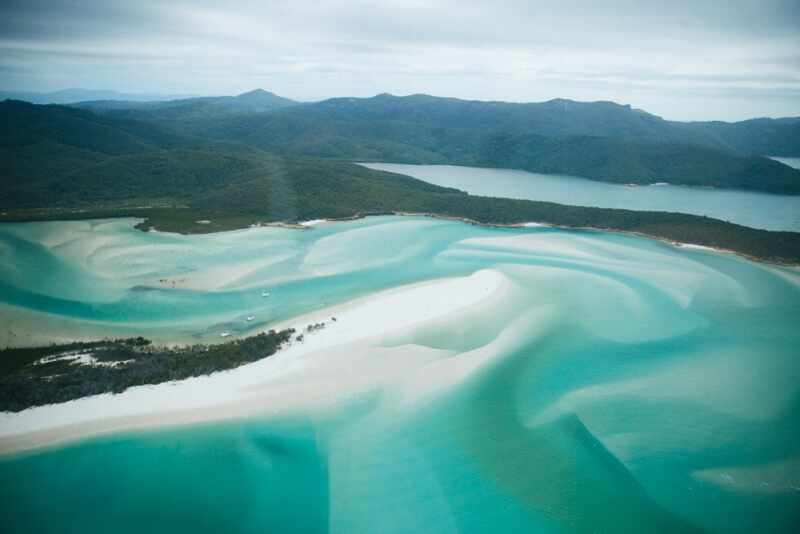 With just one final glance at The Inlet.
A picnic you'll remember for a lifetime.
Ad - Shop this post