I love a good breakfast recipe.
I like to save them up for weekends, when we all have a little more time on our hands!
Lounge in bed a little longer, streeeetch and make myself into a duvet burrito. Wallow in the feeling of soft cotton sheets and the sunshine coming through the window. And then, eventually, get cracking with breakfast while he pops out to get the papers.
This recipe makes one of my favourite breakfasts and I already know you are going to love it!
Runny yolked egg in truffled brioche with parmesan and thyme.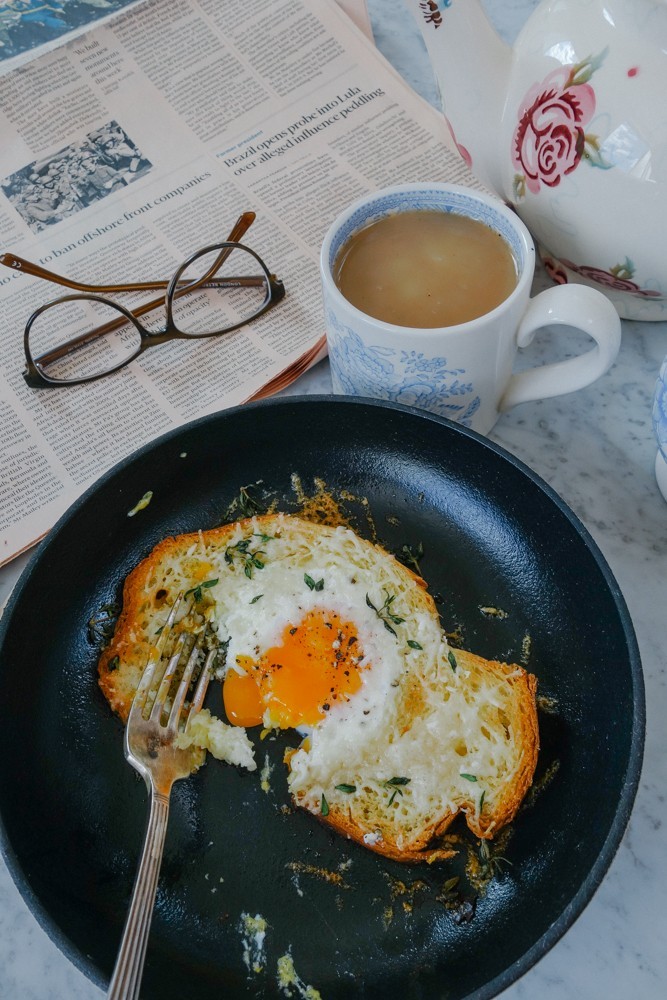 So, so decadent and really not all that thyme consuming!
To make one you'll need:
A thick slice of brioche (I use this one)
1 egg
Handful of grated parmesan (grate it yourself, it makes a difference)
Pinch of fresh thyme
The best truffle oil you can get your mitts on
Salt + pepper
Use a glass to make a hole in your brioche. I use a champagne glass, but any will do.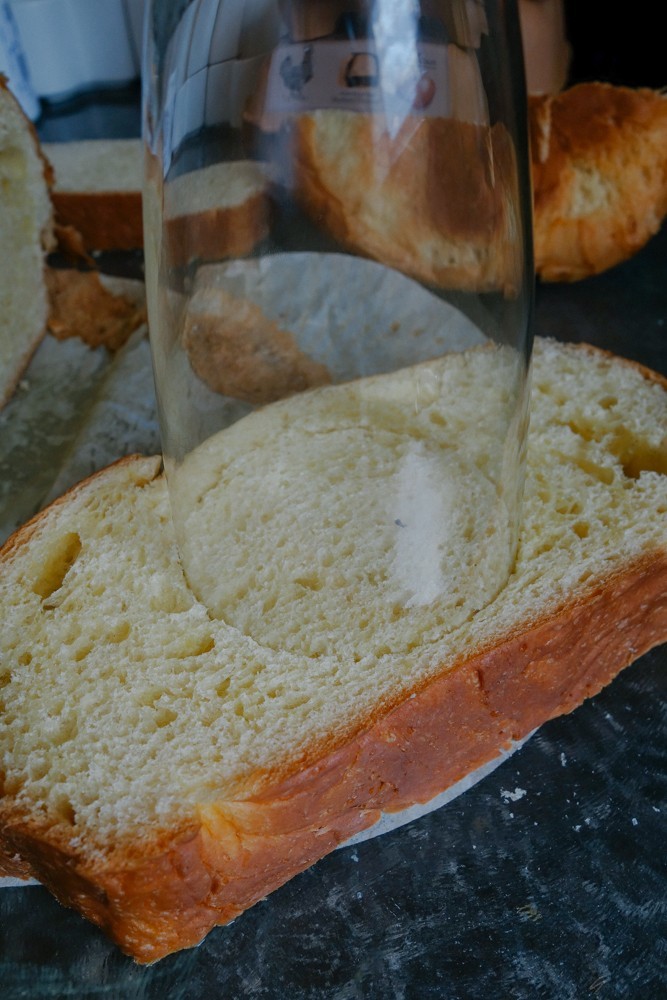 Eat the middle. Lil' treat for the chef.
In a pan heat a drizzle of truffle oil. Turn the grill (broiler) on to heat up too.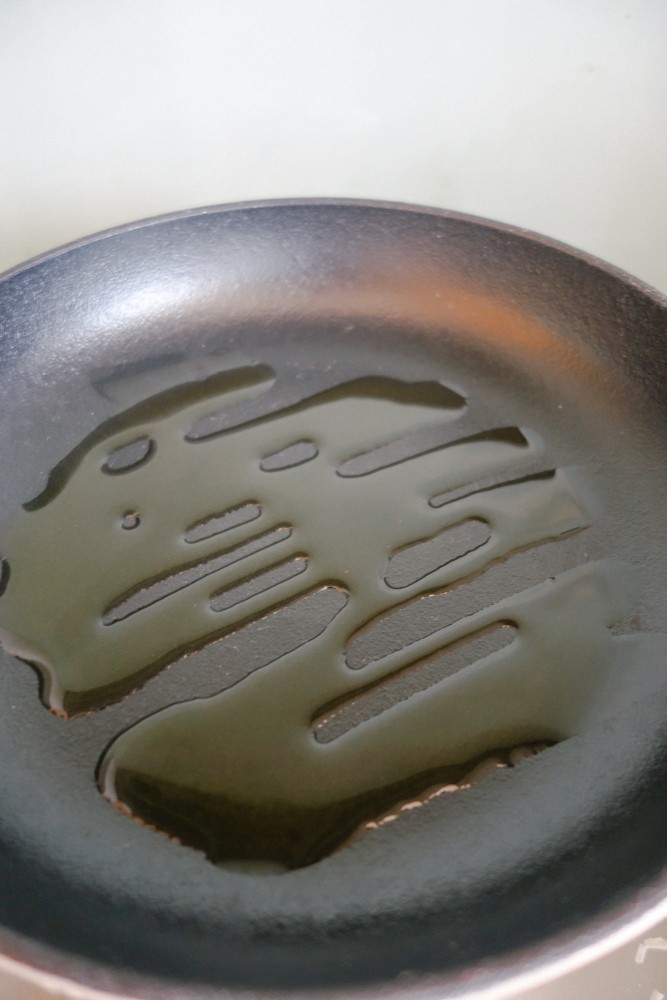 Lay your brioche into the hot pan and carefully crack an egg into the centre.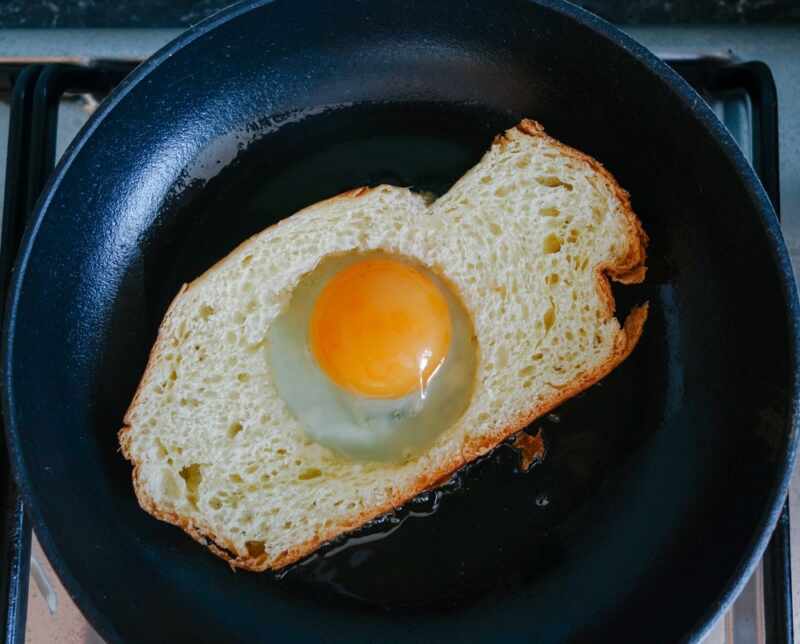 Grind over a little black pepper.
Follow with a dusting of parmesan.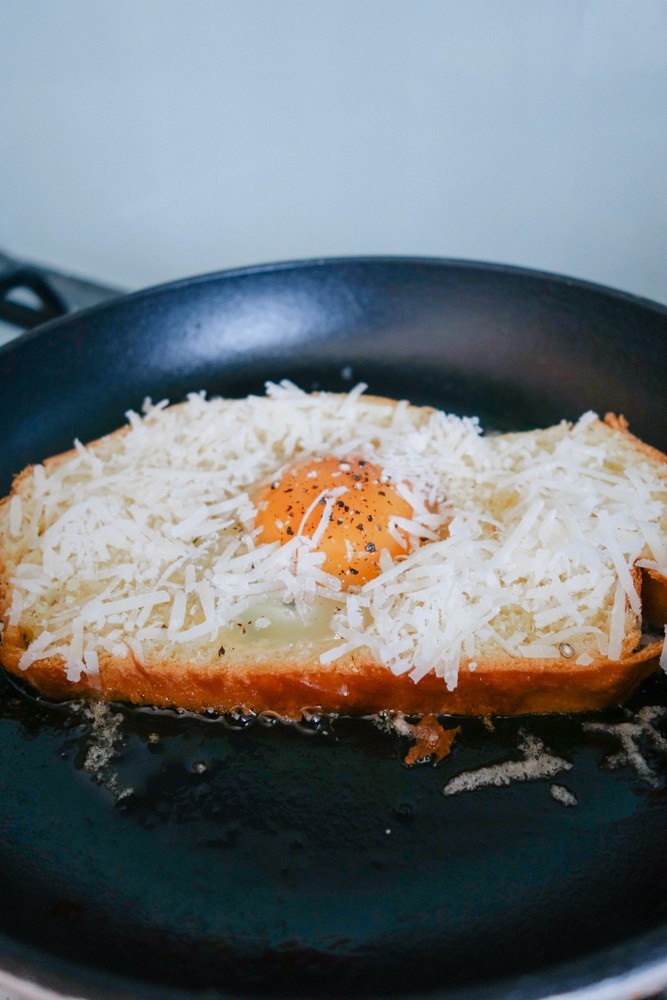 Add a few sprigs of thyme.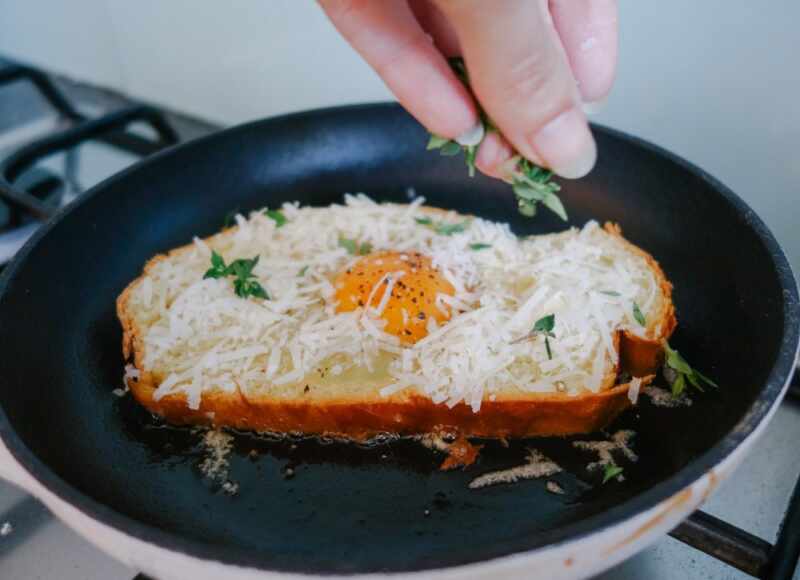 Let it fry away for a minute.
Before popping under the grill.
This'll make the top nice and toasty, melt the cheese and cook the egg white through.
Just don't put it up too high, or it'll burn.
Keep a close eye on it, and everything should have firmed up after about a minute.
Transfer onto a plate, or serve as it is.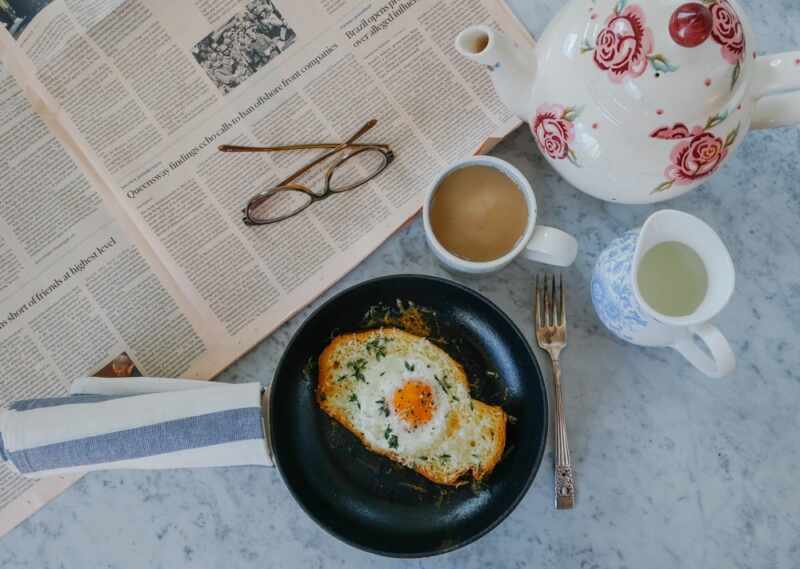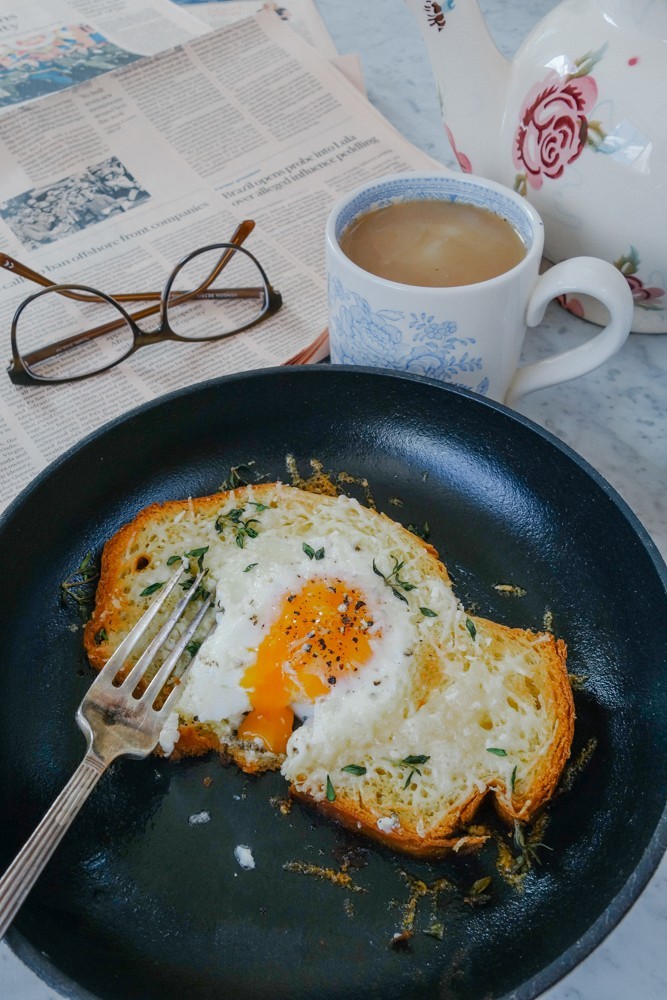 Crack into that egg and tuck in!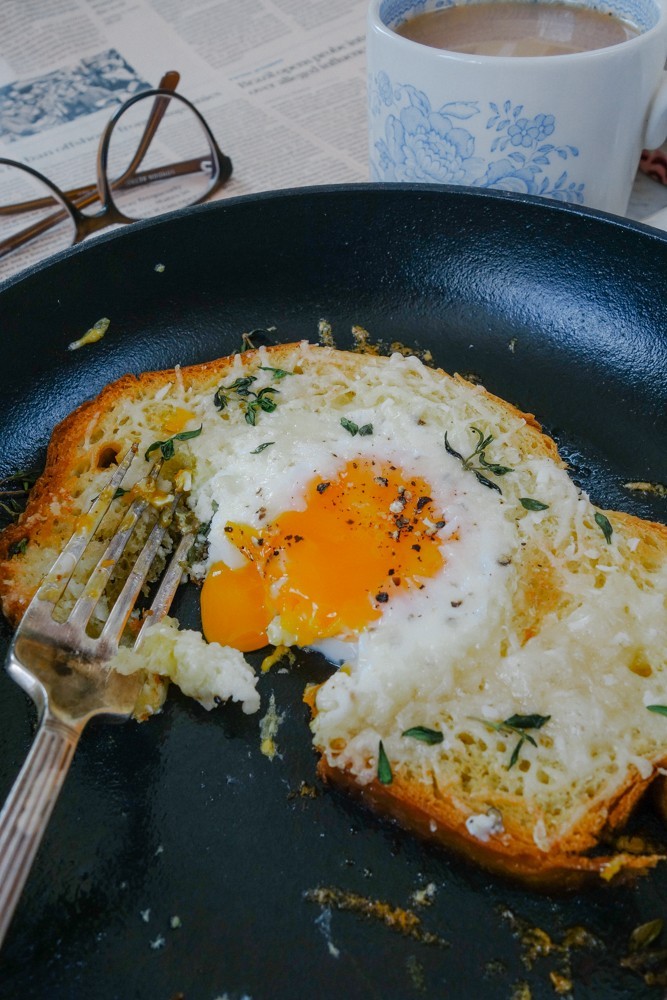 You know the edges are just begging to be dunked!
Breakfast doesn't get much more eggcellent than that! ^