Now, I know I'm getting a little ahead of myself.
I do you like to blog things in a nice, organised fashion, and do everything in order.
I should absolutely be putting a few of the squillion photos I took in Holland up… but I haven't gone through them yet!
Last night my train pulled in to the station, I leapt from it, raced to a taxi, crawled through traffic, and made it back to Notting Hill just in time for Lucy's launch party.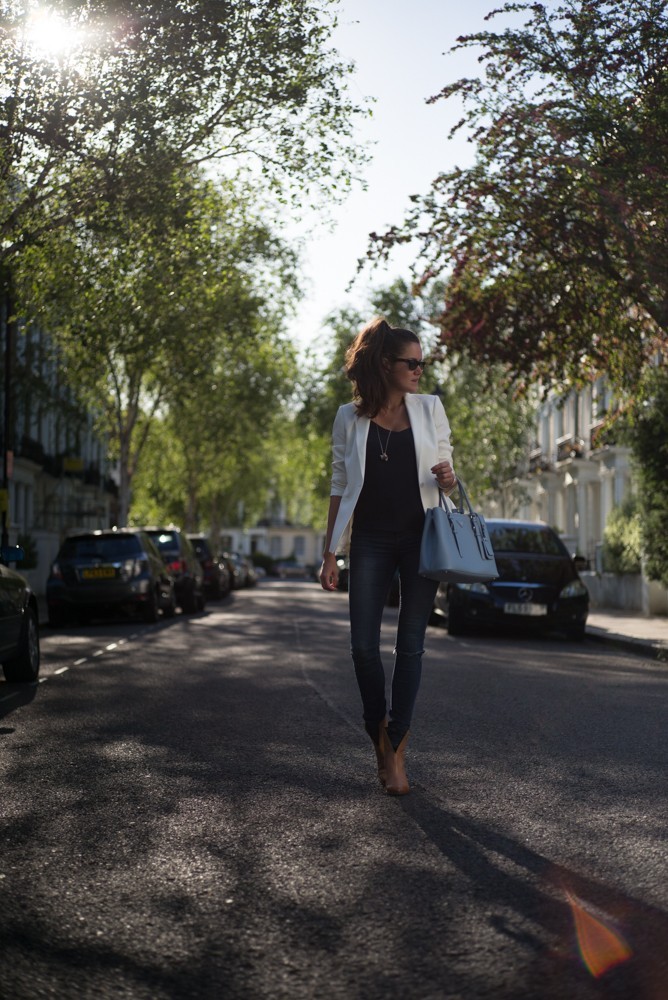 Travelling in comfort:
Skinny jeans // Shearling soled boots (so comfy!)
Sunglasses to disguise the complete lack of makeup/sleep
Silver May bangles. Did you check out the new website I made her? We had so much fun putting it together! I'd love to hear your thoughts.
I marched through the white washed streets, with the sun setting through the trees.
All the way to the party on Blenheim Crescent. Hosted in the most gorgeous house, with the most glorious garden.
There was a constant buzz of happy chatter, tunes floating around and more nibbles than you could ever hope for.
And then of course, there was the collection.
The reason for us all coming together!
Lucy's new jewellery designs, all laid out for us.
Gold & silver plated, holiday inspired pieces.
Made to be layered and all worn together.
The croissant was a particular hit!
And led on perfectly to pudding!
Pudding and peonies, two of my favourite things!
Our gorgeous, bronzed hostess wearing every piece of her collection.
Who could blame her?!
She should be very proud indeed.
As we all are of her.
Now, I need to get through some of these holiday snaps! And I have a little post going up on Friday that you are going to love!