Sunday at Fashion week was a bit of rush!
It involved a couple of quick changes, marching around in spindle-like heels and battling through traffic jams.
It all started, as with most London adventures; at the tube station with a coffee.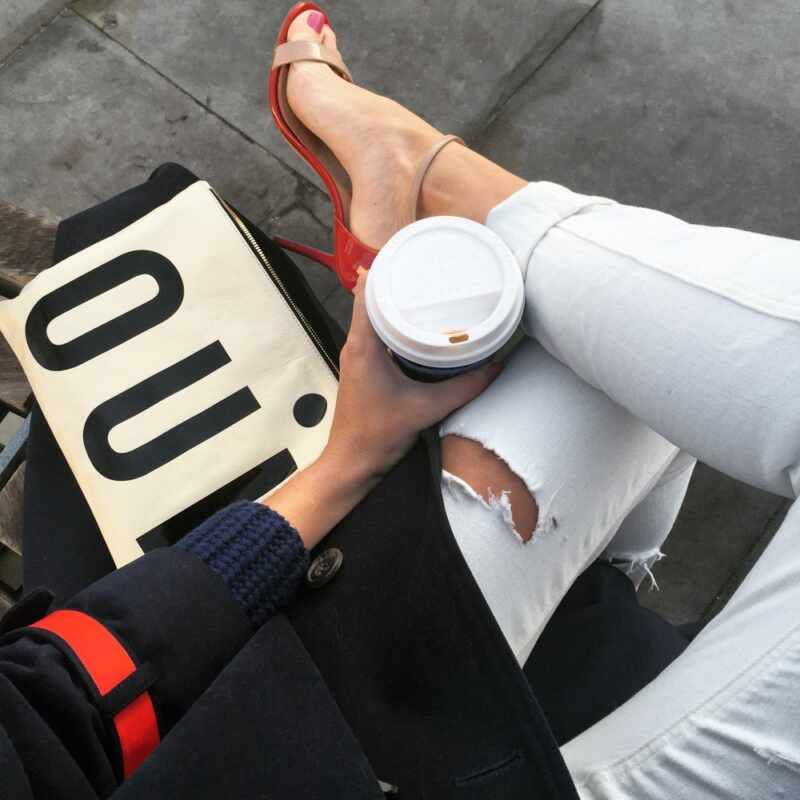 But this wasn't just any old tube platform.
Welcome to Preen's AW15 show…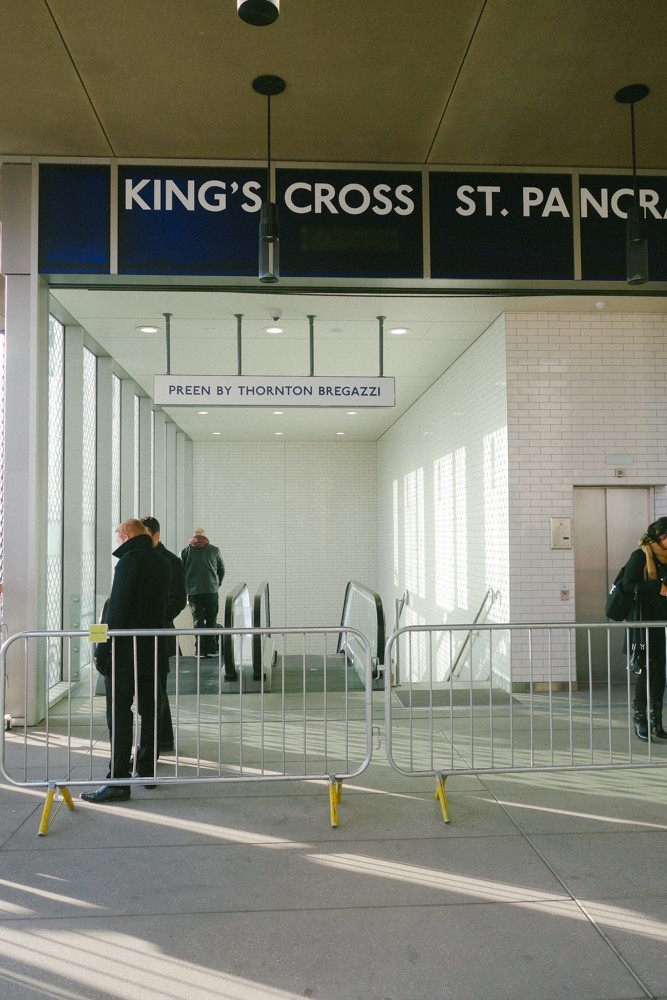 You step onto the escalator and glide down, deep underground.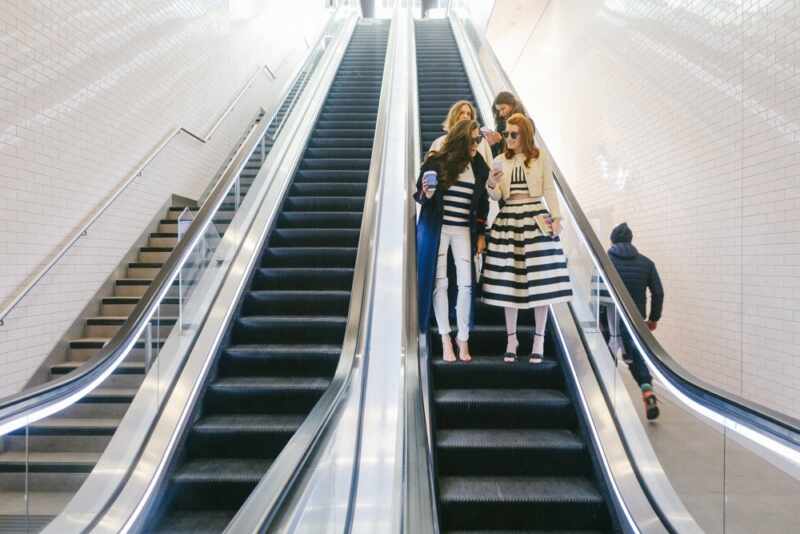 The platform stretches out in front of you.
Twisting seductively around a corner, leaving you wondering what's down there.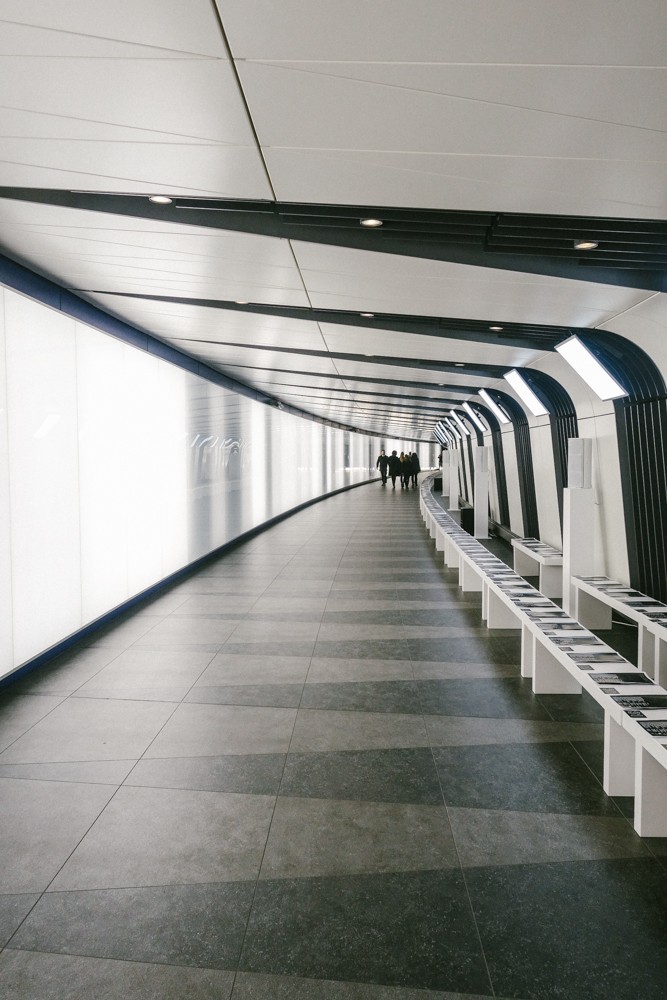 Wonderfully oversized Preen by Thornton Bregazzi trench
Ripped white jeans // Striped fisherman jumper (similar)
Oui/Non clutch // Royal Flush shoes
Ad - Shop this post