Now, I had promised myself that I wouldn't post any more spirilized recipes for a while.
I know they always go down well, but I don't want to become that girl constantly peddling the green stuff!
But this is one Coodle recipe that you need in your life. It was born out of what happened to be in the fridge and has become my all time favourite combination.
Crunchy, fresh Coodles.
Zingy, creamy feta.
Garlic roasted cherry tomatoes.
With just a kiss of lemon dressing.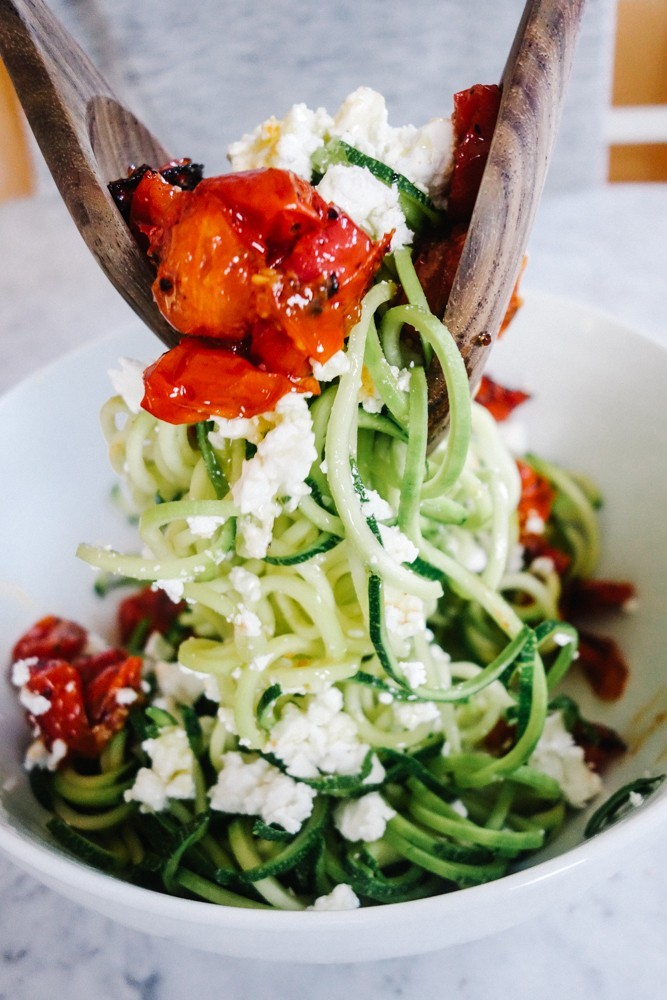 Light, refreshing but still deliciously satisfying, moreish and decadent.
This'll kick any salad's behind.
Trust me, you're going to love it!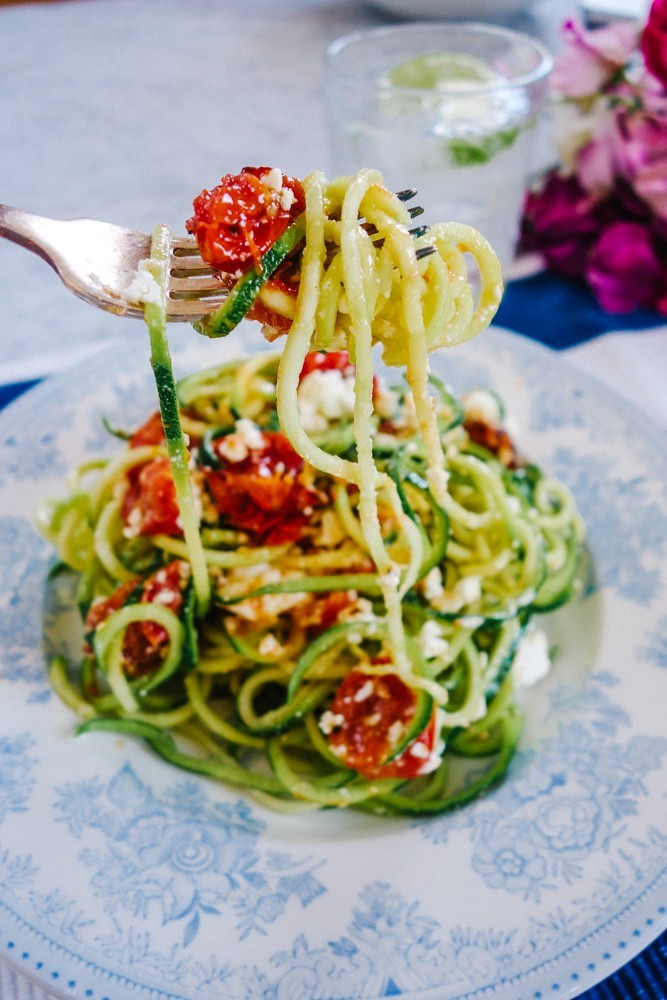 For two plates, you'll need:
A spirilizer, I've tried a lot and this is my weapon of choice.
4 medium courgettes
2 handfuls of cherry toms
Handful of feta
1 clove of garlic
4tbsp olive oil
Juice of 1 lemon
1tsp honey
Salt + pepper
Pre-heat your oven to 180C/350F. Crush your garlic and add to 2tsp of olive oil.
Half your tomatoes, pop onto a flat baking tray and drizzle with your garlic oil.
Sprinkle with salt and pepper, and toss them about a bit.
G'on, use your hands… the olive oil is anti-ageing anyway.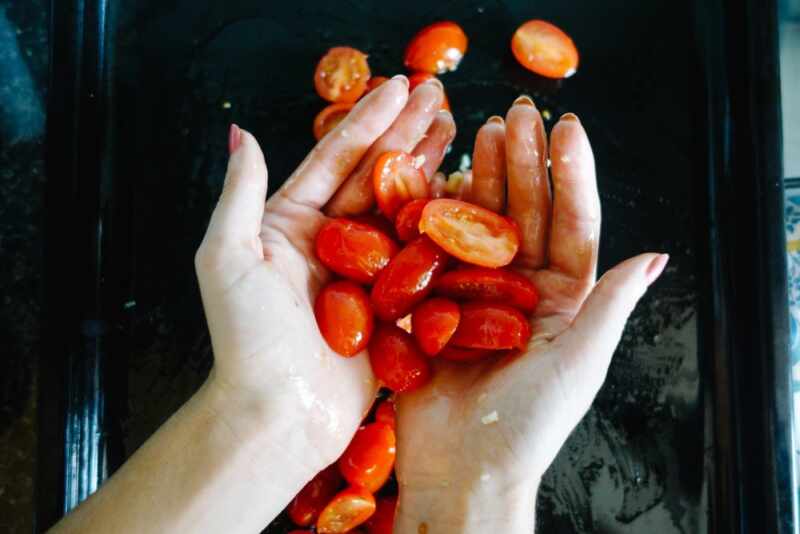 When your oven's good'n hot, put your tray in and roast for 15mins.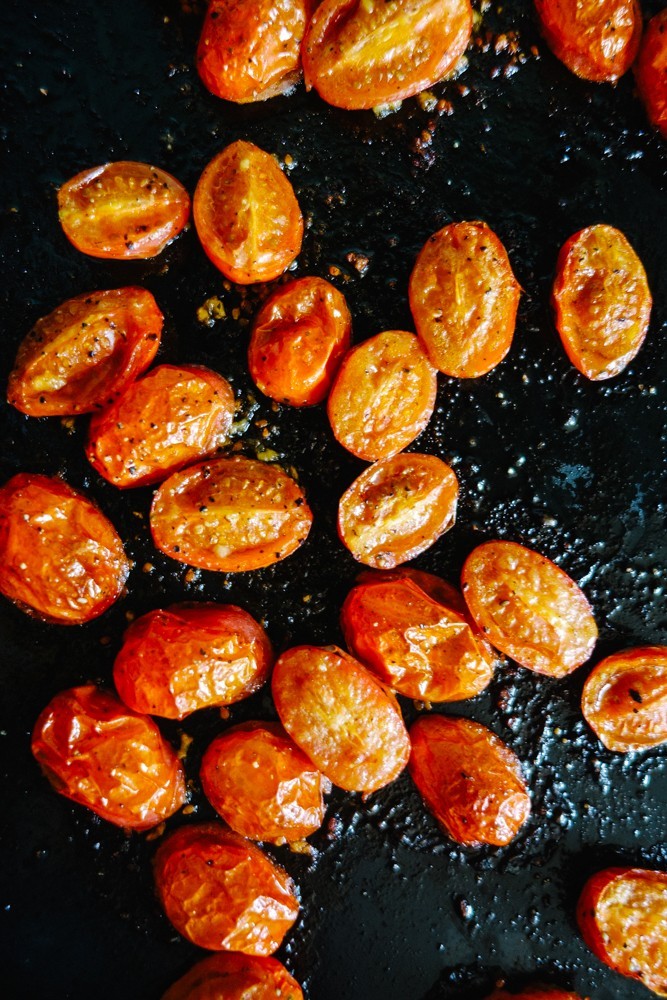 Leave on one side to cool while you spirilize.
Crumble your feta over the top.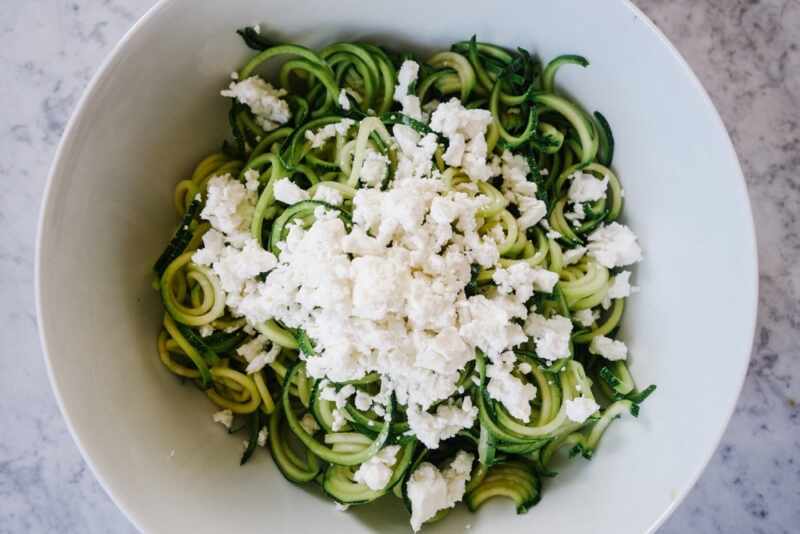 Follow with the toms.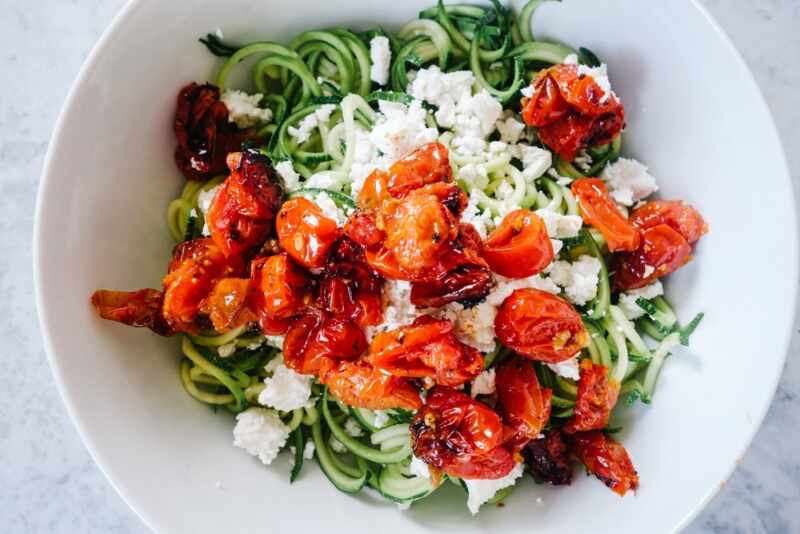 God, don't they look glorious? So shiny, charred and juicy…
In the same pot you used for the garlic oil, mix together the lemon juice, honey and the rest of the olive oil.
Pour over your Coodles.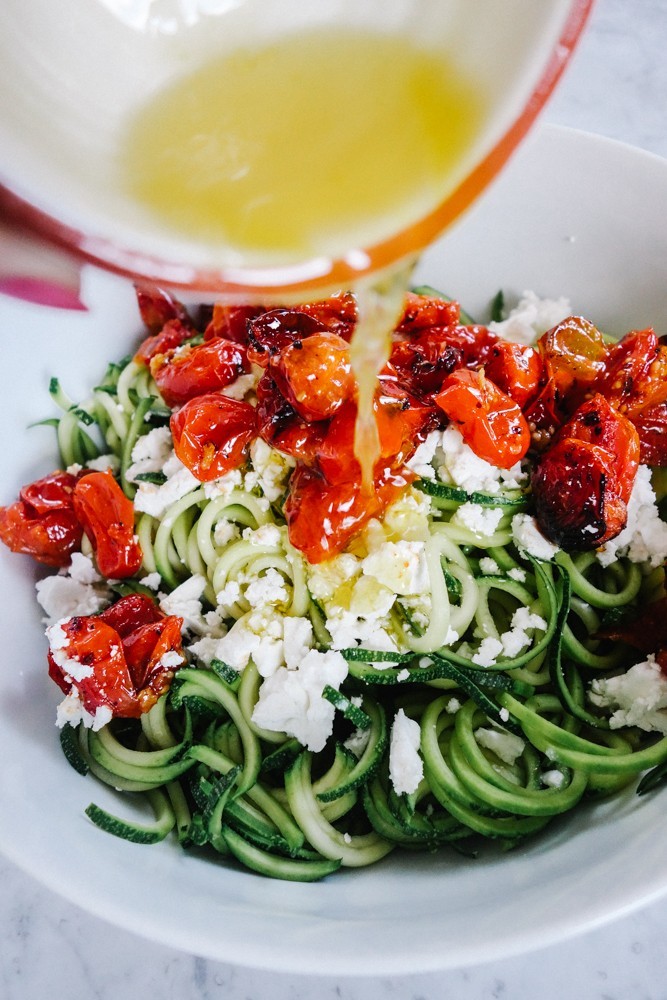 Toss it about a bit! Make sure that dressing gets everywhere.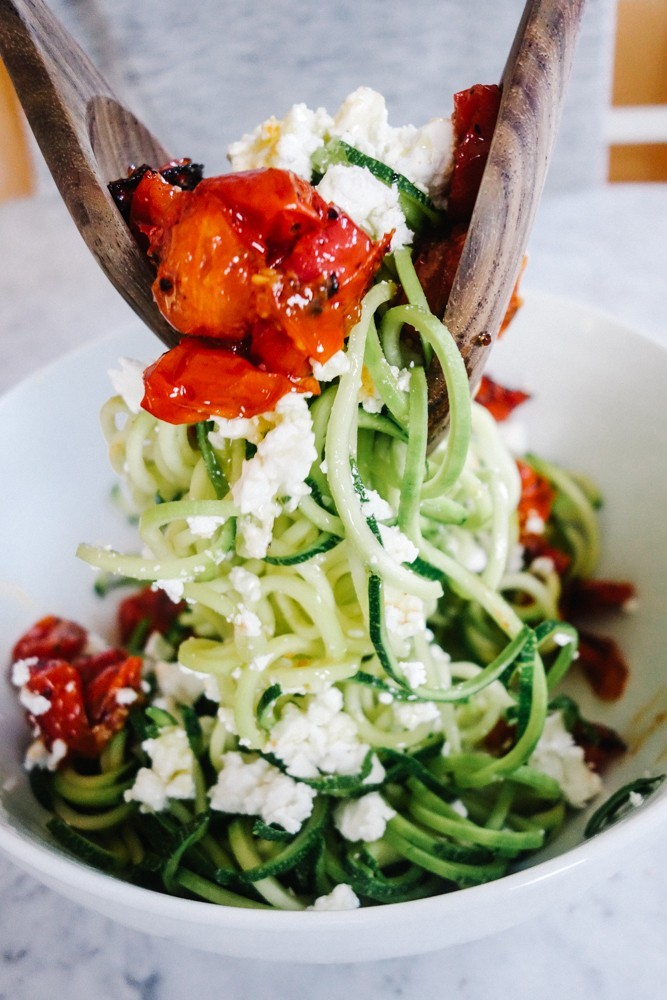 Pile onto plates.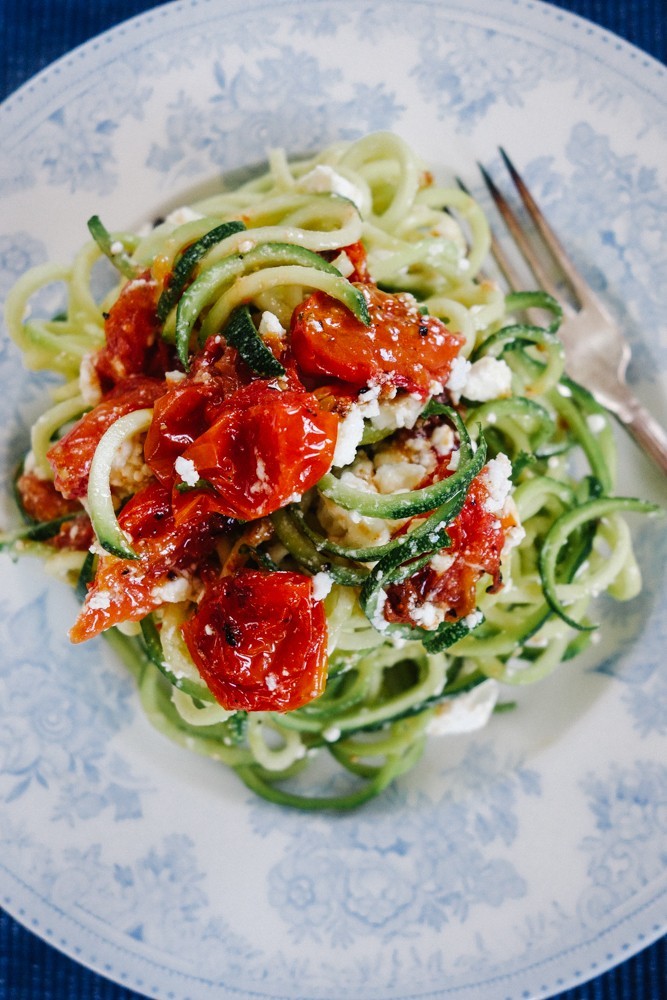 And get stuck in!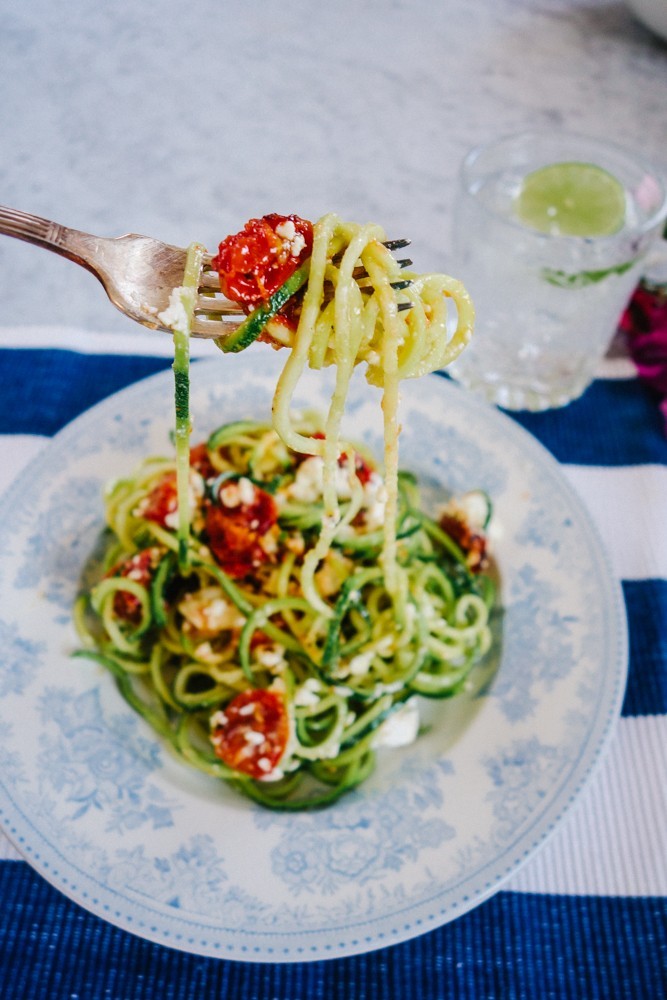 Incredibly good for you, full of vitamins and good oils. Great for hair, skin, nails, digestion, and that garlic should see off any sniffles you've caught in the cold.
I think that beats pasta any day.
Although don't forget it's not really a bowl of spaghetti… it's an impasta!