Pumpkin soup is absolutely compulsory at this glorious time of year.
It's seasonal, delicious, hearty, good for you and so much easier than you might think.
I've upgraded mine a little with sage, a little kick of bacon and a sprinkle of gruyere.
Knock up your own batch this Halloweekend. It's souper!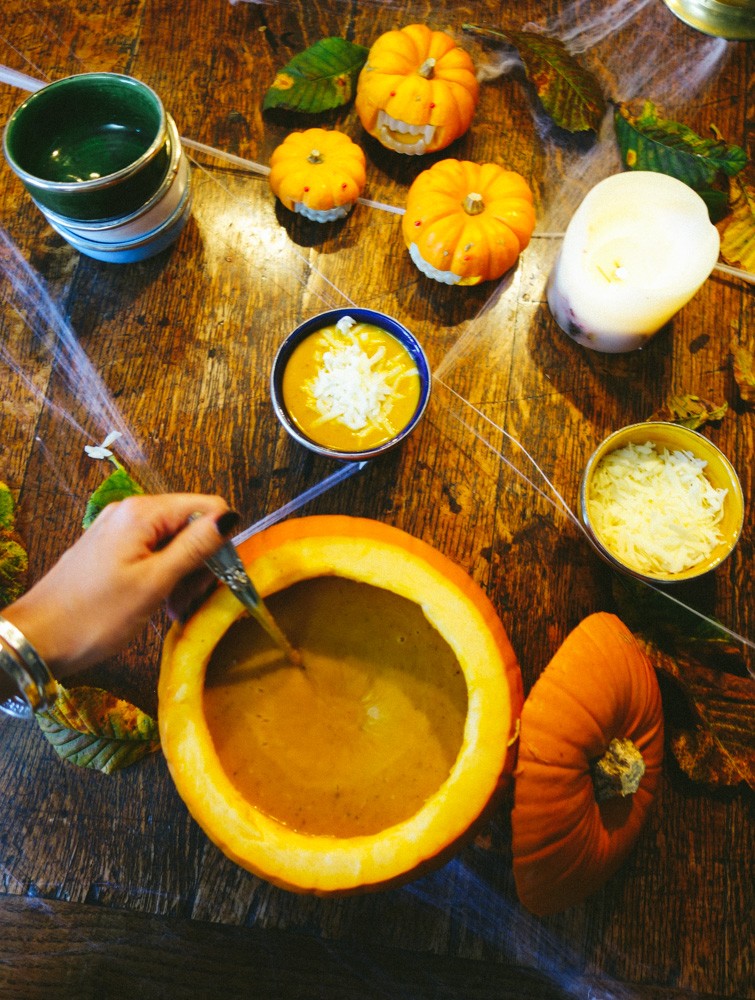 You'll need:
1 small edible pumpkin (not the big carving lantern ones)
5 carrots
1 onion
4 cloves of garlic, peeled
5 rashers of streaky bacon, chopped up
Handful of sage leaves,
Sprinkle of chilli flakes
Sprinkle of thyme
Salt + pepper
Drizzle of olive oil
2 litres veg stock
Gruyere cheese (optional)
Pre-heat your oven to 200C. Peel and chop your pumpkin & onion. Chop your carrots and add the lot to a large baking tray. Toss in your garlic, sage & bacon. Sprinkle with chilli, thyme, salt + pepper.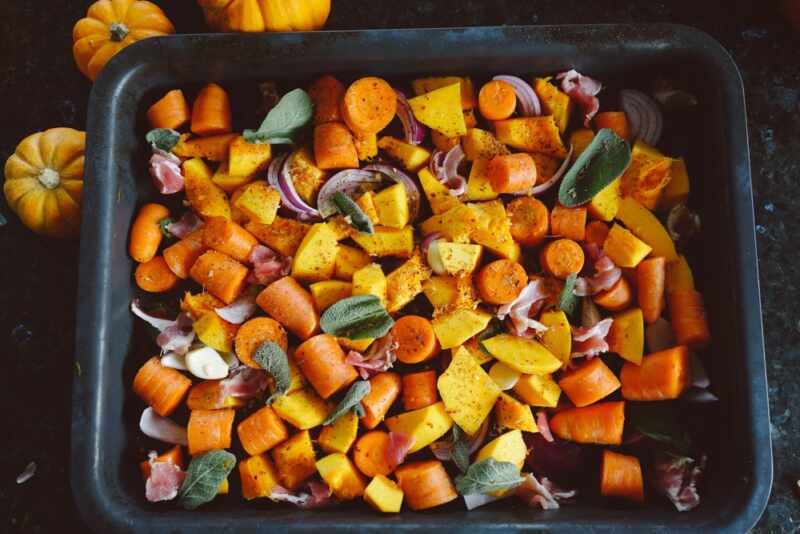 Admire your autumnal work of art!
Drizzle with olive oil.
Chuck it all about, until it's nicely coated.
Roast on the middle shelf for about 45mins.
Throw your gorgeous roasted veggies into a blender (eat any stragglers, especially if they're a bit burnt… those are the best ones!)
Pureé while slowly adding your stock.
Keep pouring it in until you have a gloriously smooth, golden soup.
Now, if you like you can hollow out a carving pumpkin and use it to serve your BOOtiful creation. Or just pour it into mugs and slurp beside the fire, both are equally excellent options.
I flanked mine with fangtastic mini pumpkins.
Who all looked rather eager for a bowl of their own!
Spoon into bowls,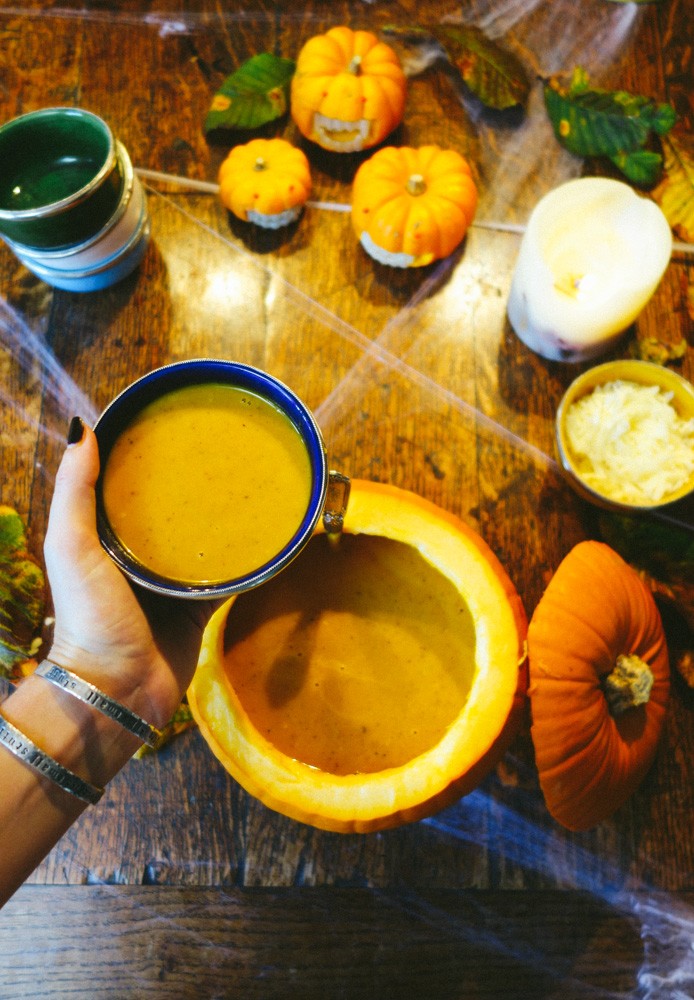 And top with a generous handful of grated cheese.
Let it all melt in, stir through and slurp away.
Happy Halloween!