I haven't done a proper style post in… forever.
Seeing as the sun finally decided to grace us with her presence, I popped out with snap happy PJ and took a few piccies before lunch.
My little Heidi "book" being the star of the show, naturally.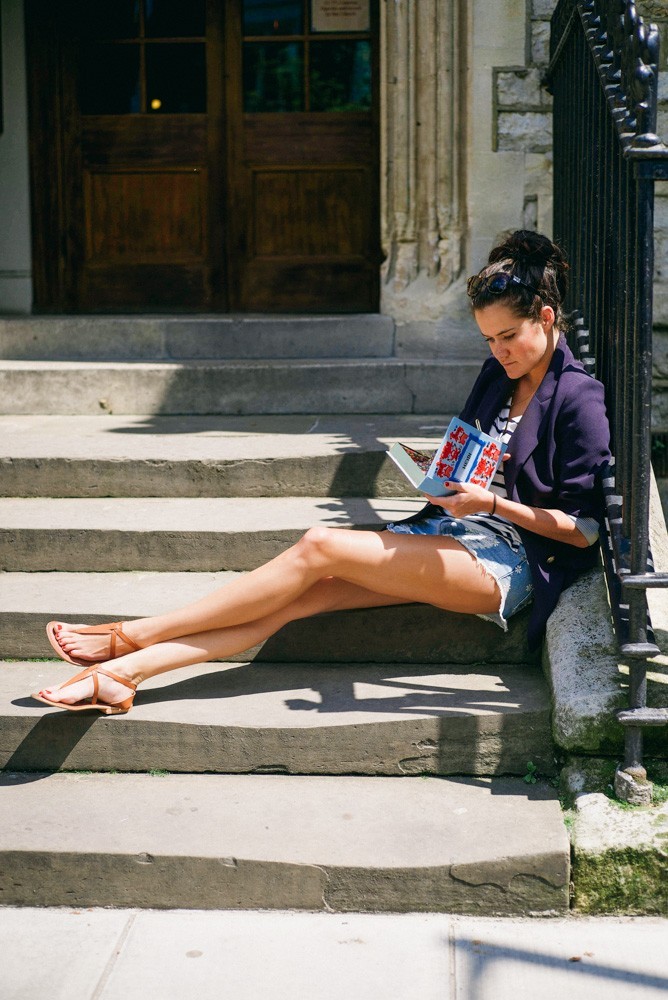 Ah, there's just nothing like stretching out in the sunshine with a new book.
Hang on a second…
…this isn't a book! It's a ruddy handbag!
Silly me.
Let's just do the outfit then, shall we?
Daisy (literally) Dukes (similar) // Stripy shirt // Blue blazer // Shotgun necklace
Leather sandals // Tortoise shell glasses (cheap & cheerful versions)
Olympia LeTan clutch (55% off)
[iframe frameborder="0″ height="120px" scrolling="no" src="http://currentlyobsessed.me/api/v1/get_widget?wid=29&blog=The%2BLondoner&product_ids=n_9981390,n_7398246,b8db8431d27d5d04fe82420efe2bb181,n_9450246,n_7488024,b24b3964b393b4d025357ca2a505ba83,3a7d3fafe97e9bbe436cb967cbb23611&rows=1&cols=5&brand=1&price=0&hover=1″ width="600px"]
One last check?
Nope, still not a book.
But it is the bag I've been lusting after for quite some time and picked up half price.
If that's not cause enough for a rendition of "Heidi heidi heidi hiii" then I don't know what is!
Now, I know I promised that this would be a proper style post…
BUT! I did also say that we were on the way to lunch, so it would be pure madness not to include just a little food, right?!
Plus, I know you'll forgive me for this one. It's really good.
Cello! Is it me you're looking for?
Sorry, couldn't resist that one.
We made our way to Nama, a new raw, vegan joint on Talbot Road.
Hold on, carnivores! I know I've almost lost you, but this place is surprisingly brilliant.
First off, they do cracking coconuts!
*Cracking* geddit?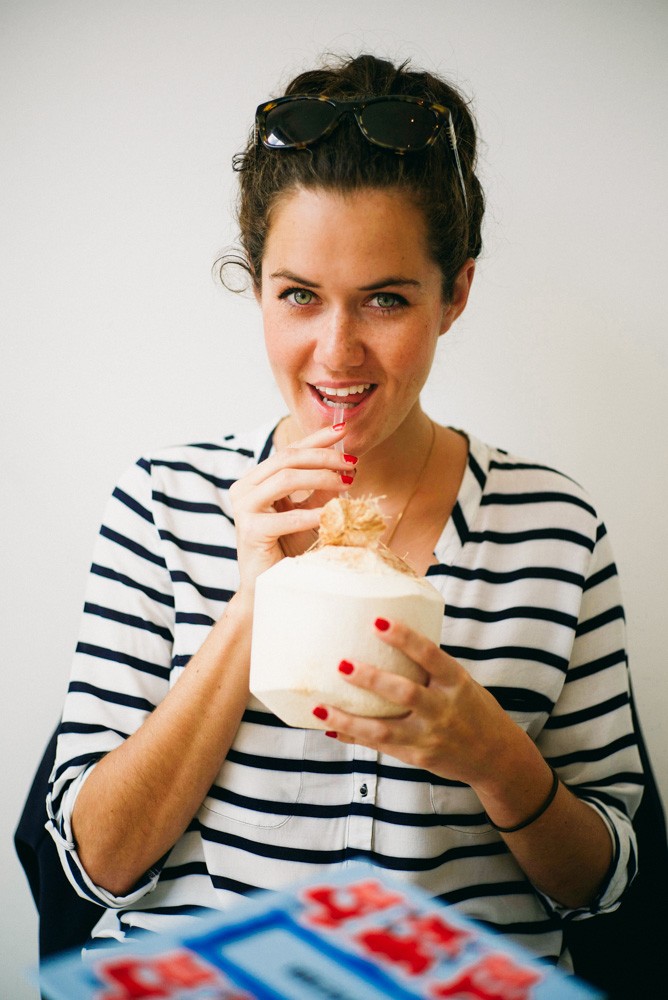 Secondly, the guac is second to none.
Thirdly, the mains are down right spectacular.
He had Thai Coconut Curry.
I had courgette "pasta" in tomato sauce.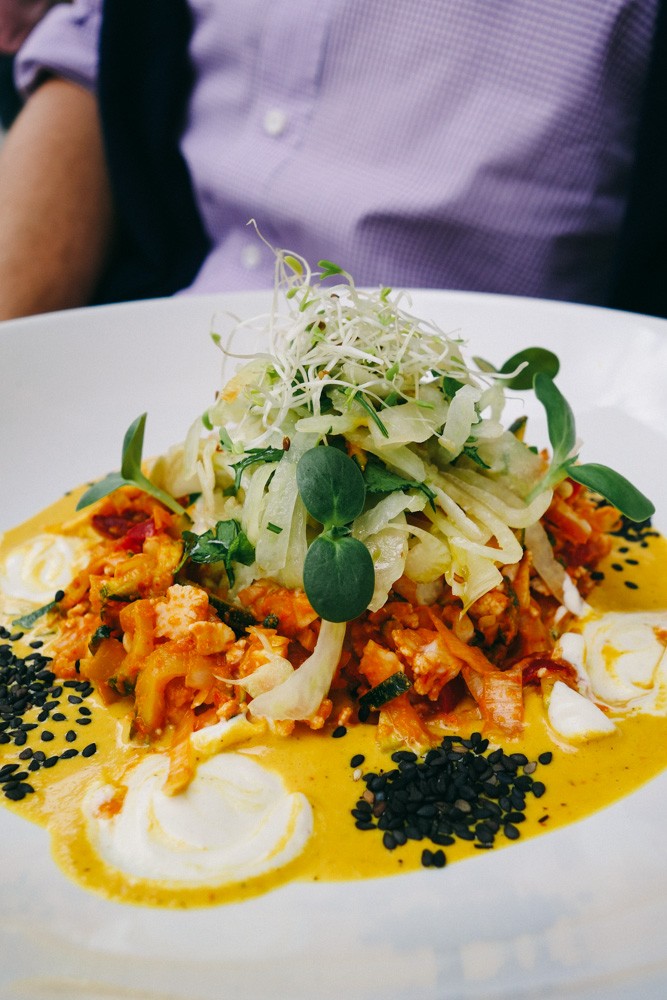 My "pasta" is made out of ribbons of raw courgette, tossed in a delicious sauce, with nuts crumbled over the top.
I am aware that this may sound.. unappealing to those who like a good portion of beef with their pile of pasta, but hang on!
I'm in the same boat as you, but faithfully promise, it is absolutely delicious. Very moreish and very filling!
Nama is well worth a visit. Find them here and Tweet at them here.
Now, here are a few moody style pictures just to even out all that food blogging.
(Dream car.)
Did I mention my new tattoo?
I'm going to positively plaster myself in them next time I go on holiday!