Should you check out London's newest Austrian hotspot?
Fo' schnitzel you should, dowg!
A friend & I went a few nights ago.
It was raining cats & dogs outside. Boopshi's glowed like a welcoming beacon in the night. The steamed up windows didn't allow us even a glimpse of what was to come, but we bustled in anyway.
Looking like a pair of sodden old socks left out on the line, we wiped the drips from our noses & lashes and sniffled as we asked for a table, somewhere warm.
The waiter chuckled at the state of us and plonked us down with two menus and a candle.
It's a deliciously short & simple menu.
They specialise in two things. Schnitzel (meat pounded to within an inch of it's life, breaded & fried) and Spritzers (prosecco cocktails), with a few sides thrown in for good measure.
The cocktail list is numbered 1-6. No fancy names here, buster.
I'm equally proud & embarrassed to tell you that we tried all of them.
They're all pretty good, but also all pretty similar. #6 was my favourite, #1 was his.
The decor is fairly sparse, mostly taken up by long sharing tables, spilling over with city boys and one large group of girls in fur coats and Choos. There are a few mugs of flowers here and there and the walls are peppered with old, Austrian family photos collaged with the owners' (two brothers) grandmother's hand-written recipes.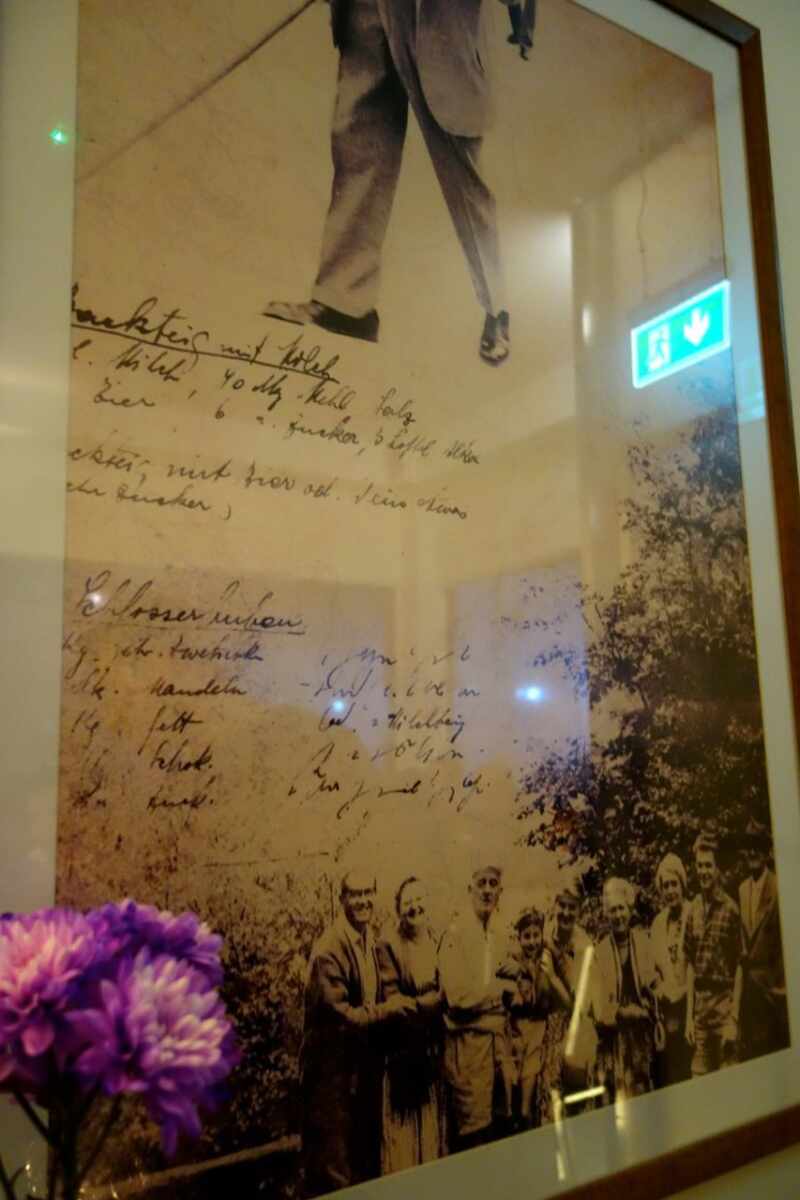 We started with an artichoke, which is always a winner in my books.
Followed by a huge ice-cream scoop of thick, heavy goat's cheese, with beetroot and walnuts.
The texture of the mashed & shredded beetroot was a bit off for me, but the flavours were delicious.
For my main I went straight for the pork schnitzel, topped with anchovies & capers.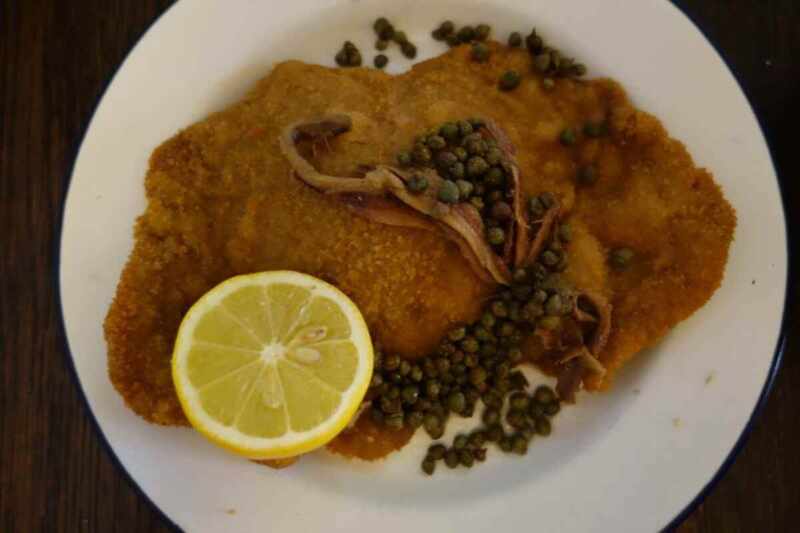 He had the rose veal with capers & a duck egg.
We shared fries, spatzle 'n' cheese & pickles on the side.
The spatzle 'n' cheese was a big, warm hug in a bowl and just what we needed having been caught in the rain.
His duck egg was cooked to perfection…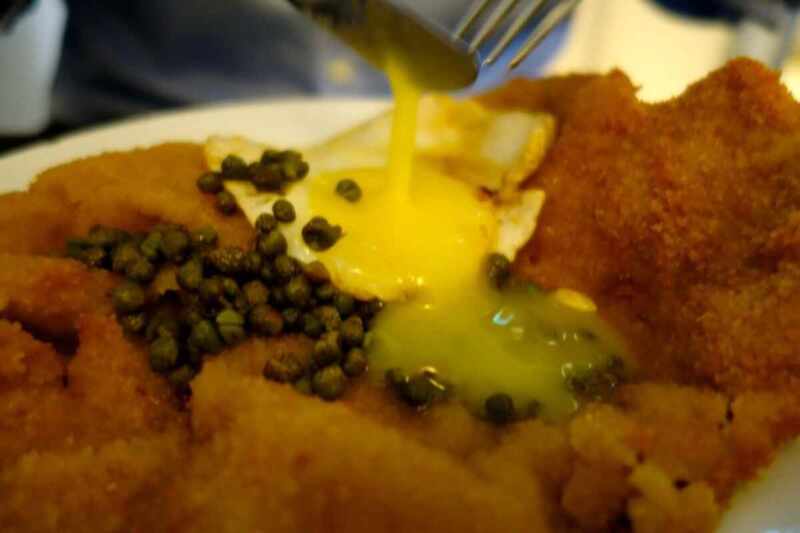 I loved the combination of the salty anchovies, the capers and the sharp hit of lemon with the breaded pork.
We both agreed that it was better than the veal.
We continued (along with the rest of the joint) working our way through the cocktail list…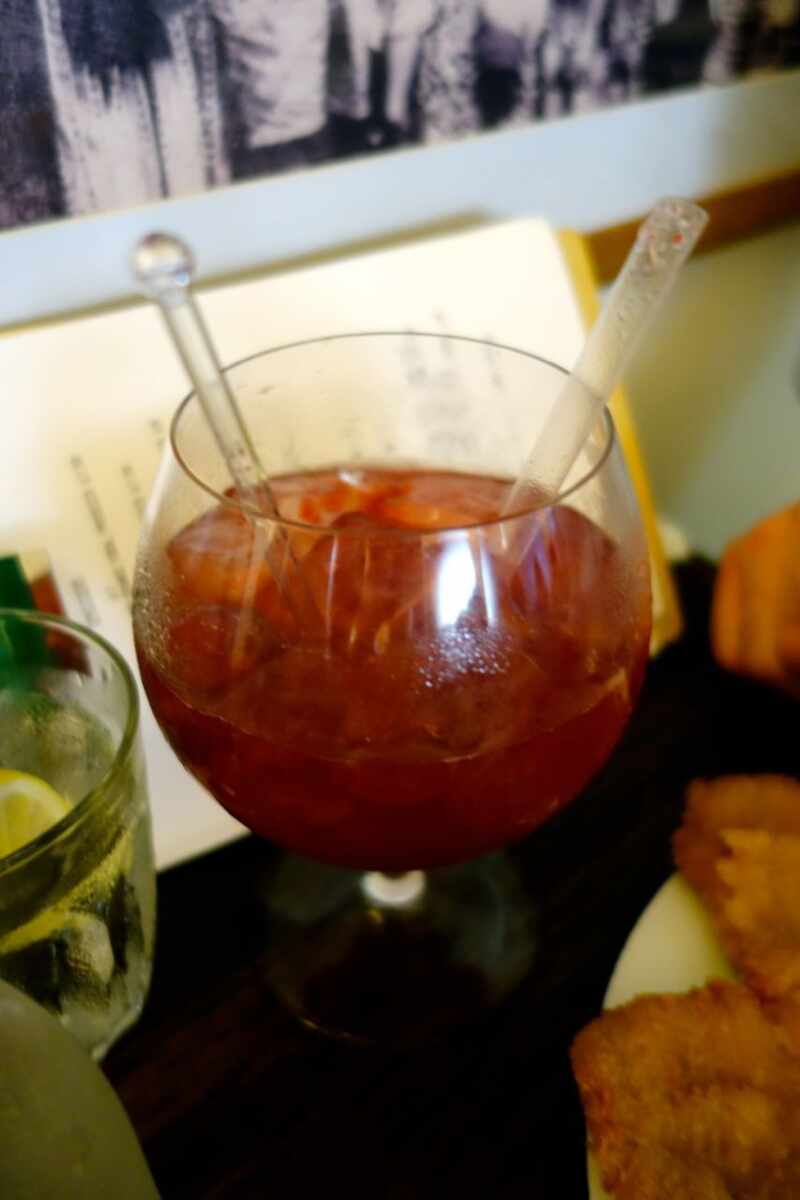 …before telling the waiter we didn't want pudding.
He corrected us and said "oh no, you want pudding, trust me!"
God, I'm glad he did!
We had Oma's Apple Strudel & Sachertorte (chocolate tart).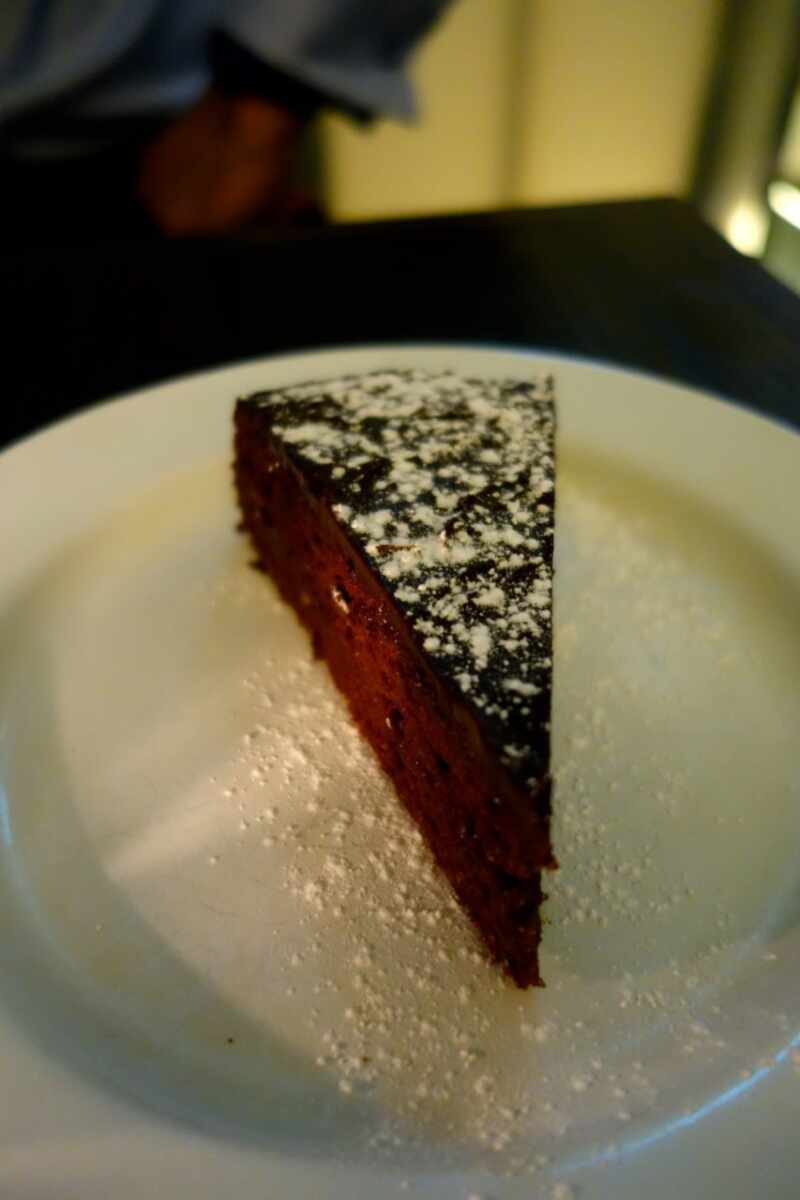 Get ready for the money shot(s)…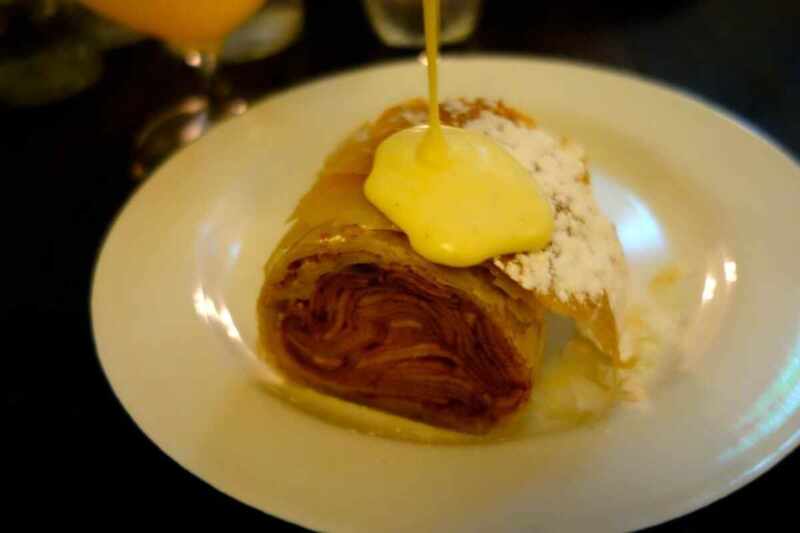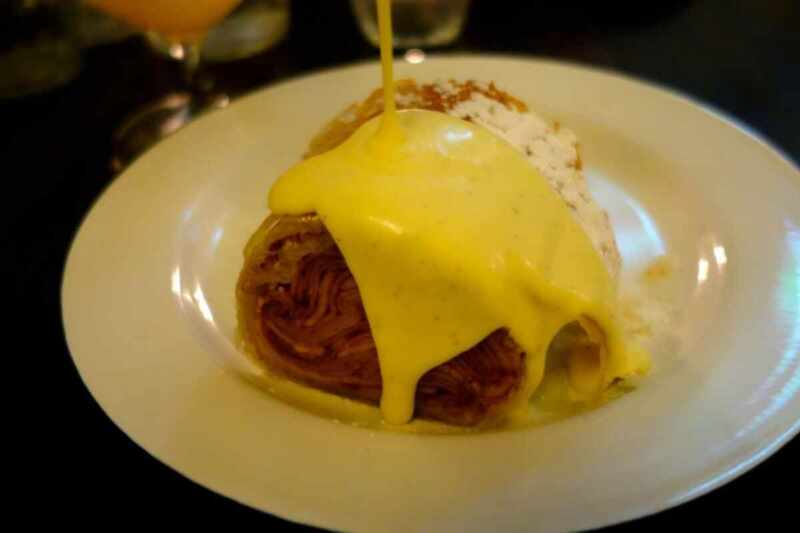 Now that, is what I call food porn.
Perfectly stuffed and just a little tipsy, we said our thank yous and waved goodbye to the packed restaurant.
I must admit, I was more than a little tempted to run back inside and recreate the Titanic-hand-on-the-window scene, but resisted and did it in the taxi home instead.
Boopshi's is a great little addition to the London foodie world.
It ain't haute, it ain't fancy, but it is good. Perfect wintery fodder.
Reservations, location, menus, etc. here.