The day after our Hogwarts adventure we were left feeling rather worse for wear.
Those beautiful, gold flecked lychee martinis had slipped down a little too easily. We woke up tired, sore and feeling more than a bit woozy.
This posed something of a conundrum.
On the one hand… we're hungover and want to stay in bed.
On the other… Valentina's only in town for a few days and we need to cram as much London in as humanly possible.
We'd planned a morning at the National Portrait Gallery, followed by lunch in Belgravia.
We were going to have to compromise and just do one.
I'll give you three guesses as to which plan we kept…
I'd been invited to try Ametsa's new lunch menu and thought it would be the perfect place to take Valentina, who has a bit of a reputation for enjoying the finer things in life.
It's a little place in Belgravia with one of the world's greatest female chefs, Elena Arzak.
We started with some bubbles, which succeeded in starting to bring us back to life.
Just in time for our starters!
This is a pumpkin and mandarin soup, poured over pickled fish and vegetables.
A really unusual flavour combination that was comforting and Autumnal one second and sharp and bright the next.
The rest of the starters were shared, tapas style.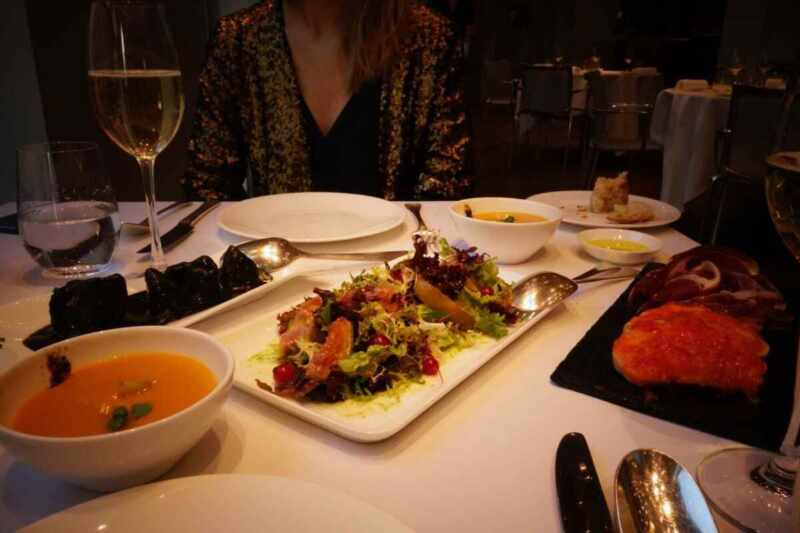 Black ink squid.
Tuna & fig salad (Valentina's favourite).
Iberico ham and bread with tomato. A very traditional Spanish dish, that has always been one of my favourites.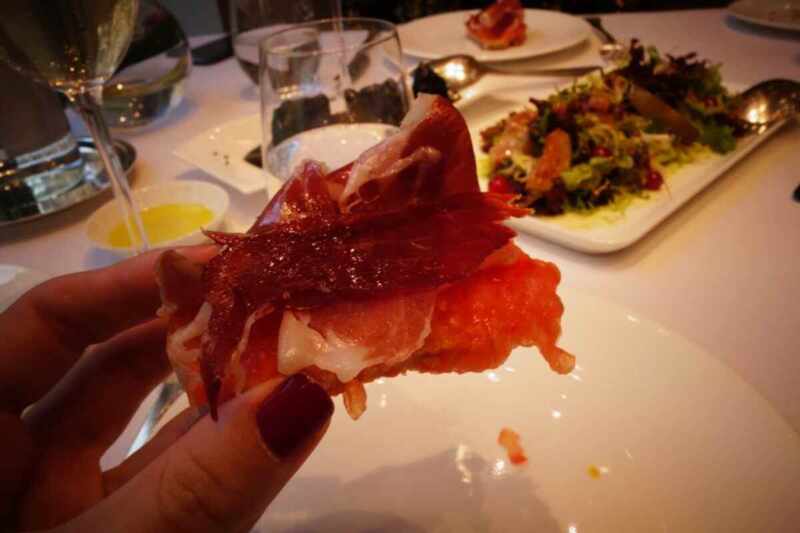 For the main event we both settled upon fish. Sustainably fished cod for me and seabass for the lady.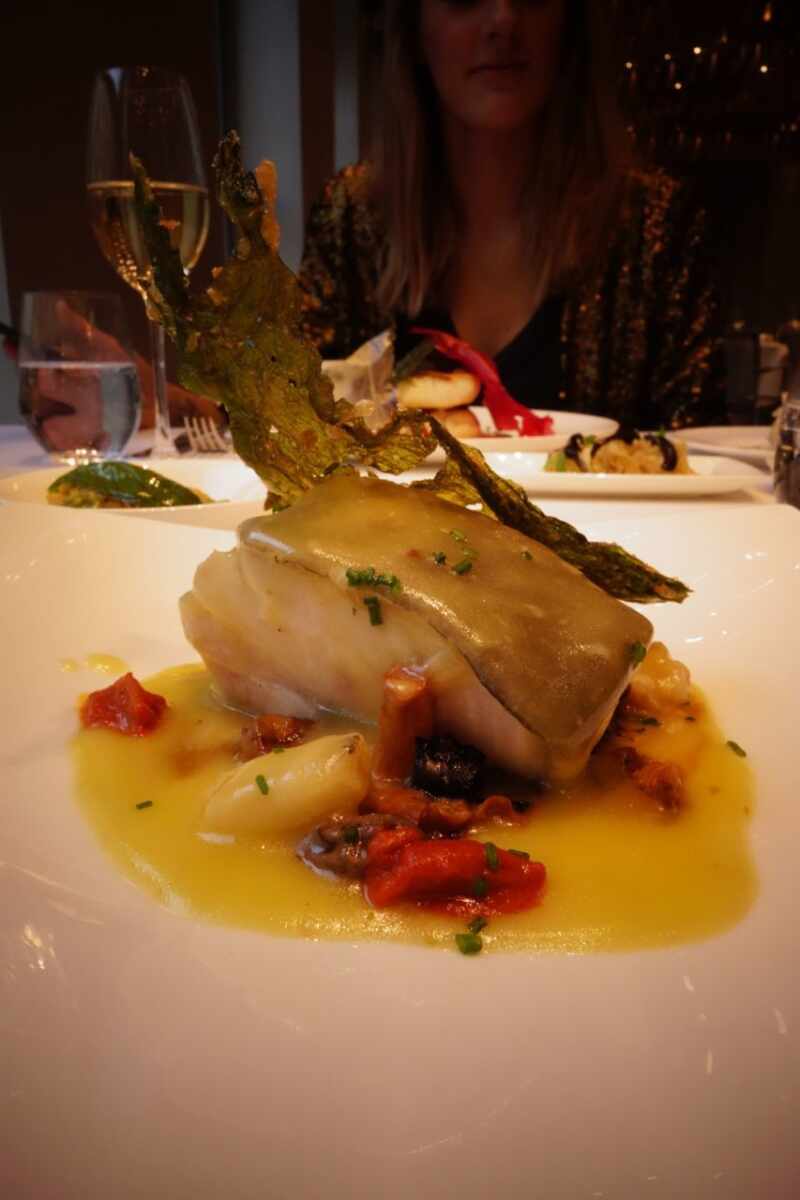 Cod 'pil pil' style with black trumpets and seaweed and a side of risotto.
Perfectly cooked and swimming in a rich, gratifying sauce.
Just what the doctor ordered!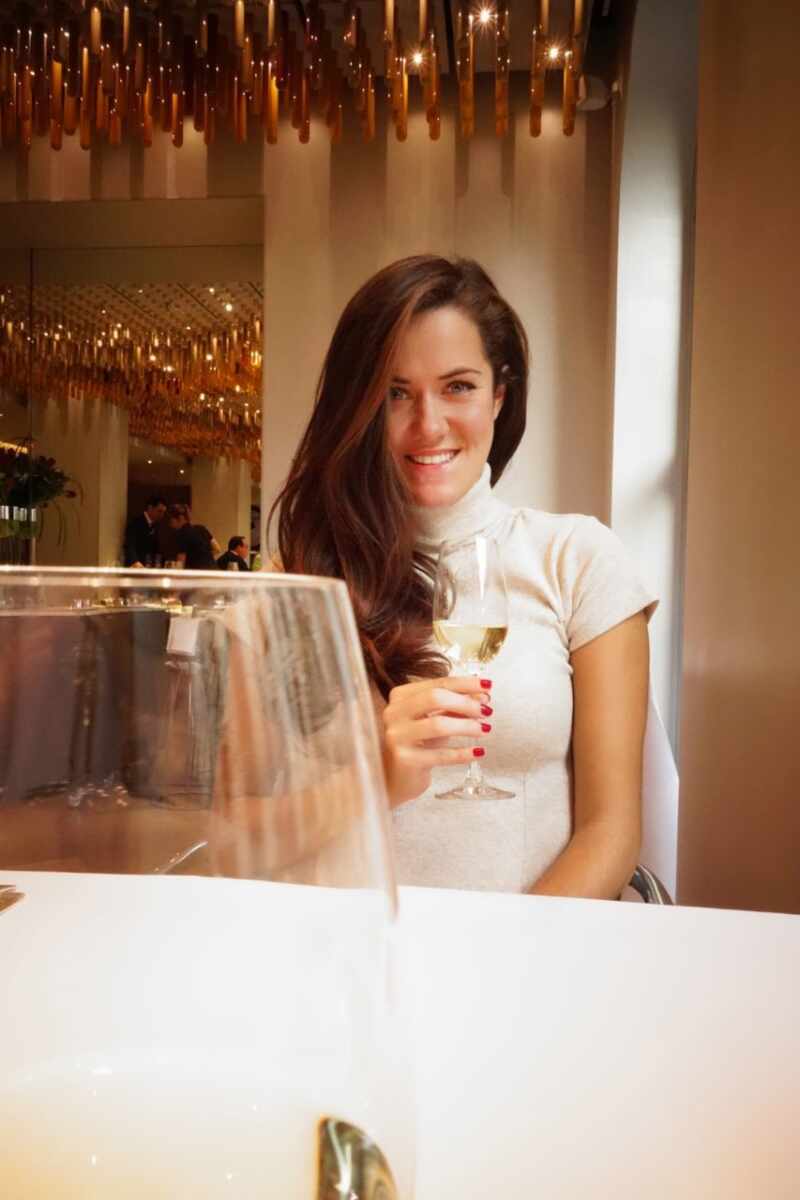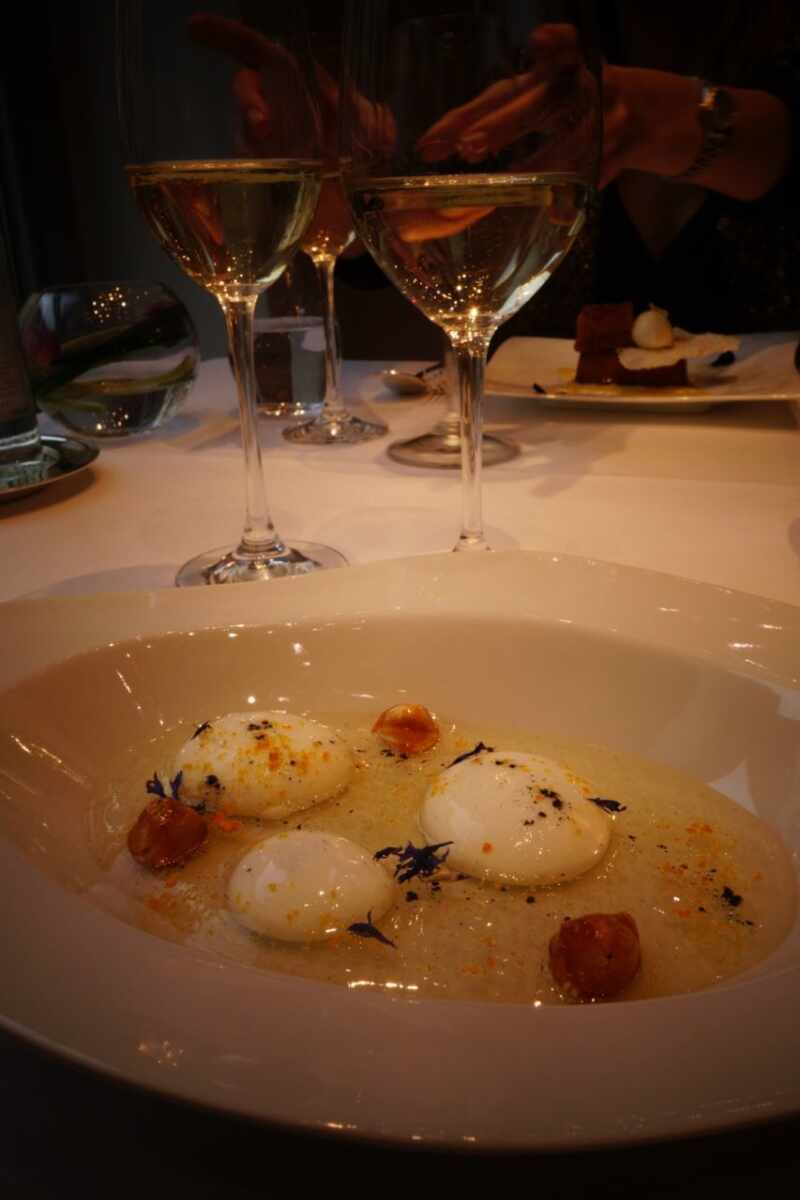 For pudding I plumped for "Eggs in Cava" which were meringue like, soft little pockets floating in a champagne jelly.
And espressos all round.
Lunch menus are a great way to experience Michelin starred restaurants at a fraction of the cost. Ametsa's lunch menu is only around £25 per person. Great if you fancy something a little bit special when you're in town, finishing ( or starting) your Christmas shopping!
We left feeling revived, full and happy.
So took ourselves for a little stroll around Belgrave Square.
[iframe frameborder="0″ height="120px" scrolling="no" src="http://currentlyobsessed.me/api/v1/get_widget?wid=29&blog=The%2BLondoner&product_ids=n_3017274,53510f0629eb0d46ccaa994849997225,7dd06d036b1df24aad6f966e9d748df7,n_2345466,n_3017247,n_2812071&rows=1&cols=5&brand=1&price=0&hover=1″ width="600px"]
Before heading home to Notting Hill for tea.
I've never had as many compliments on a handbag as I have with this bad boy.
It's a personalised "lunchy" so I plan to wear it to all of my lunches from here on out!
It also goes perfectly with my teapot, which is always important.