There's a beautiful new fashion exhibit at Kensington Palace which lets you peek inside the Queen's wardrobe from the 50s, Princess Margaret's from the 60s & 70s and Princess Diana's from the 80's. Phoebe & I were invited to a 1950's themed ball to celebrate. I pulled on my 50s style prom dress, PW went for sharp tailoring & we headed off to the palace at dusk.
You can find my dress here (irritatingly it's now outrageously discounted in the sale!) my shoes are from Kurt Geiger & my bag is Chanel ( via VC).
I tried to keep my makeup as 50s as possible.
I used Laura Geller Spackle Trio with Garnier BB cream instead of foundation, Estee Lauder liquid eyeliner, Benefit "They're Real" mascara, Guerlain blush & a swipe of a friend's lipstick.
My hair is especially well brushed, like a good 1950s housewife, with a Tangle Teaser.
My 'date' & I wandered the gardens as old school dancers performers popped up & shimmied here there & everywhere!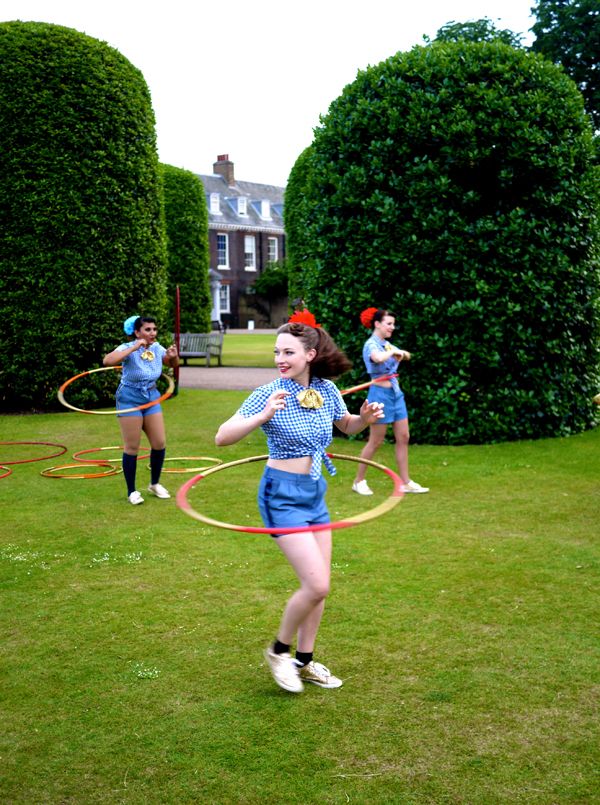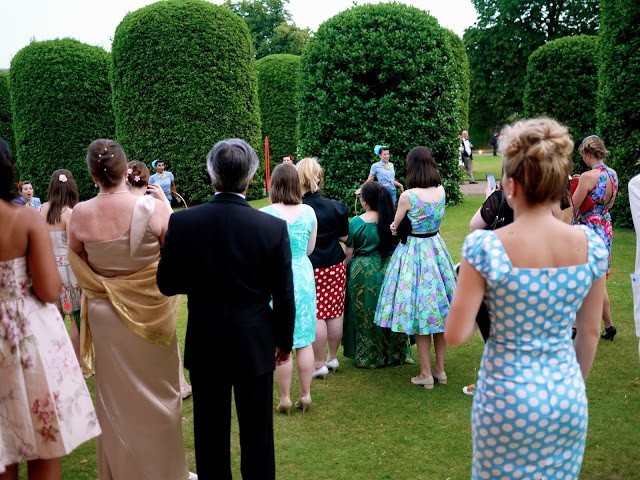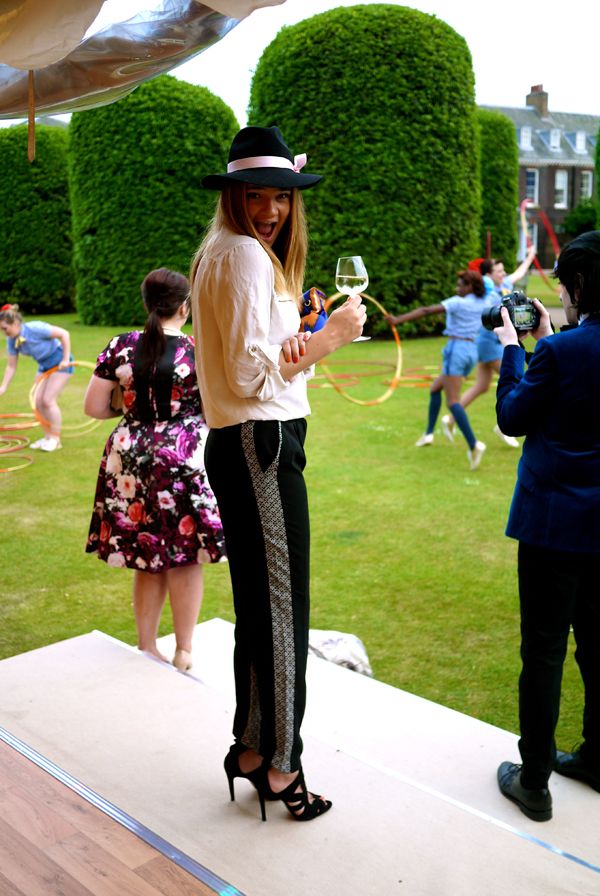 The props were left unattended… what's a girl to do?!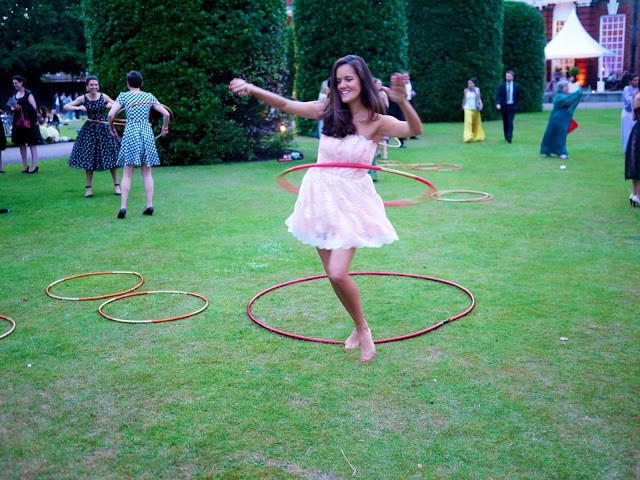 Thankfully some of the other guests had the same idea.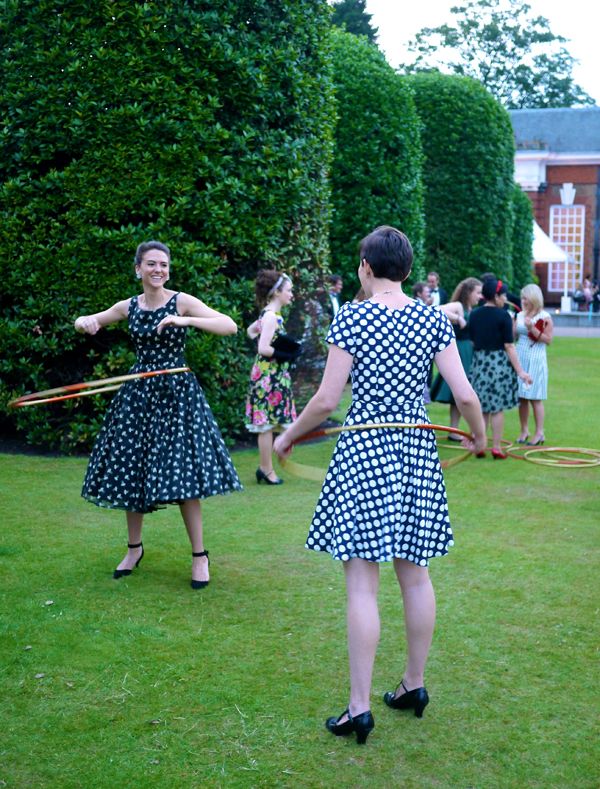 As the evening got cooler we took a spin around the exhibit.
The Queen's dresses were my favourite. So intricately decorated & look at that teeny tiny waist!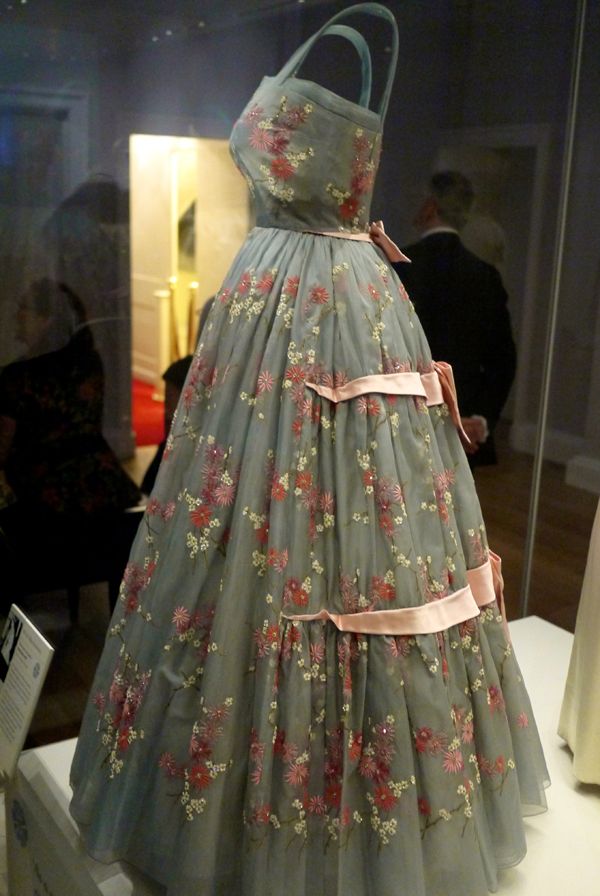 I would do very bad things to get my hands on that coat.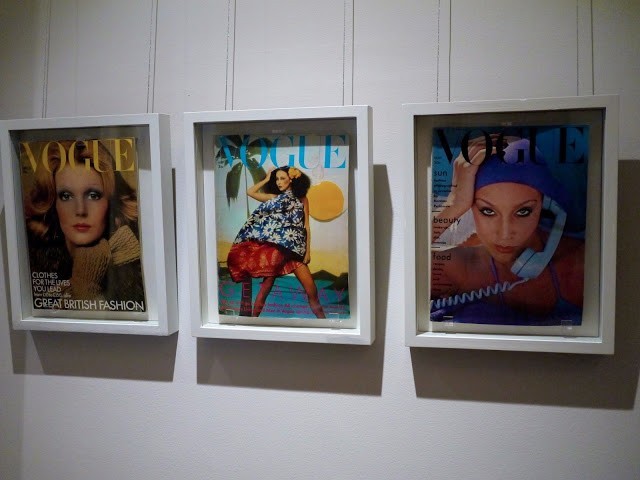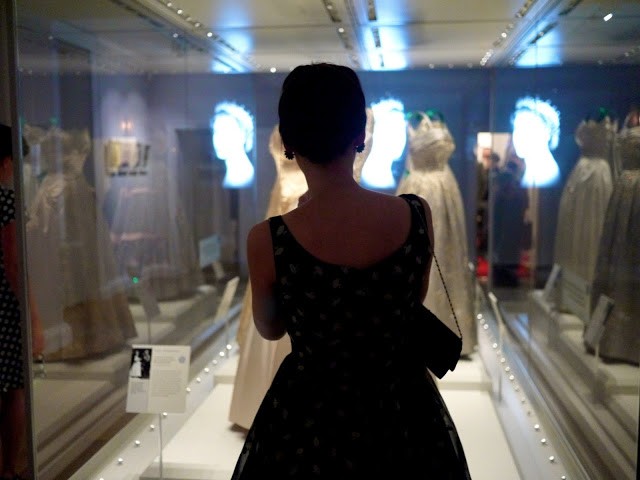 If you're fashionably inclined or just fancy a little snoop inside the Royal wardrobe then the exhibit is well worth a visit. You can find more info on the (fairly confusing) website.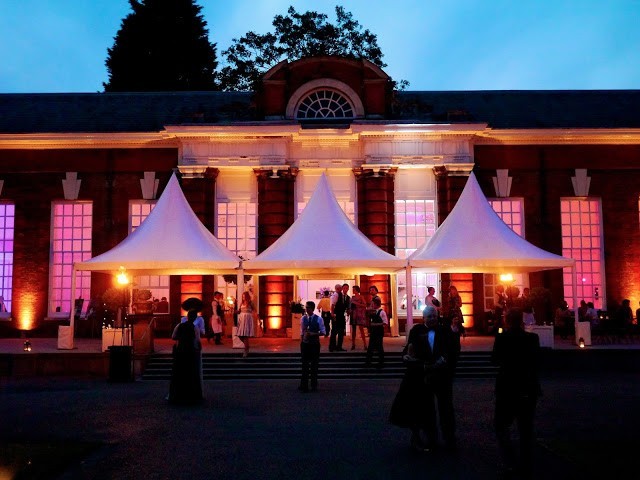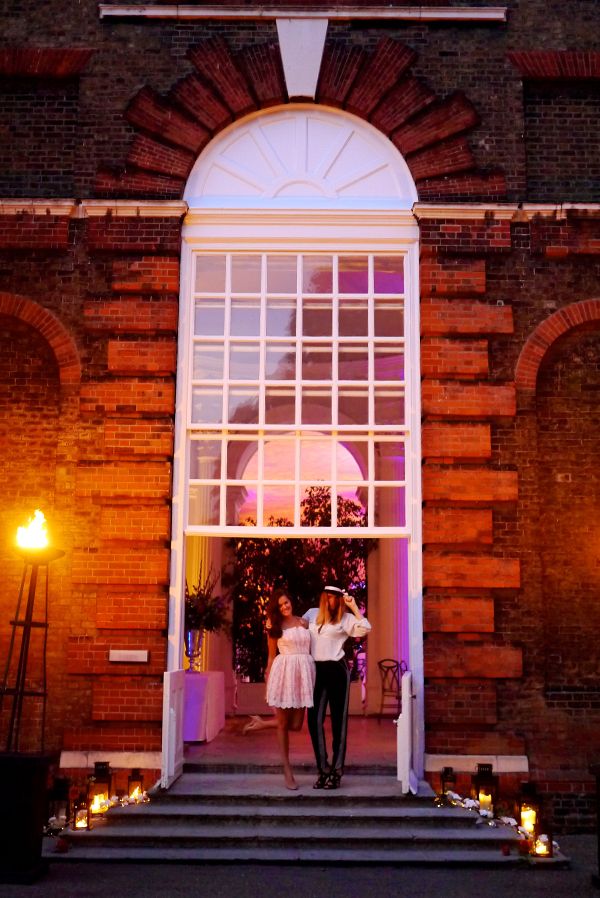 Soon music started creeping through the gardens & we couldn't wait any more. We ran across the lawns & got down to twisting!
A magical trip back in time & the perfect summer evening.
Thank you so much for having us, Ken Palace.