I've wanted to go to Sweden for Midsommar for years.
I had visions of skipping around in meadows, swimming in lakes, sipping schnapps, and eating bucket loads of crayfish & herring while wearing a crown of flowers.
The weatherman had other ideas.
We feverishly checked the forecast at least 4 times a day on the run up to midsummer's day. Every time we looked it got worse. What started out as cute little "drizzle" pictures soon turned to dark, threatening thunder clouds with fierce bolts of lighting.
There was no way we were going to get the midsommar of our dreams. We were going to have to go to Plan B. Lina very graciously offered to host us at her house, where it was warm & dry.
Of course having planned for the worst, when midsummer's morning finally dawned we were greeted with glorious sunshine!
Valentina & I decided to leave early for the party & walk the long way round.
Drinking up the sunshine & collecting wild flowers for our hostess on the way.
My shoes have already sold out but you can find a similar pair here . Dress is by Love, clutch by Prada (sold out).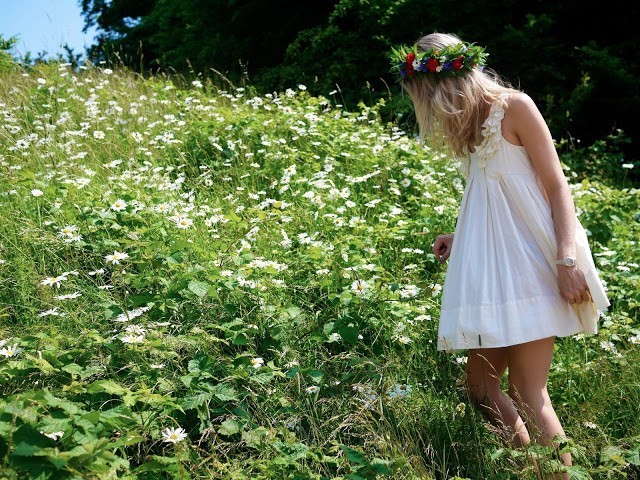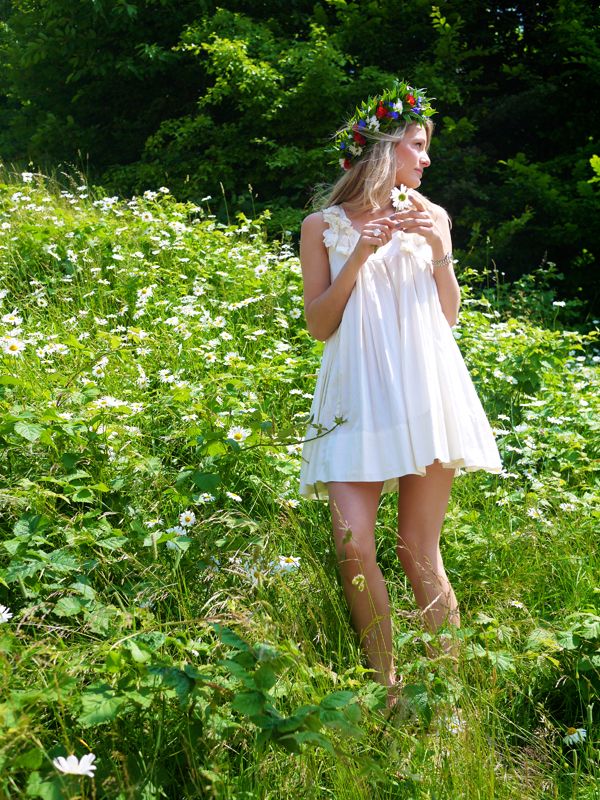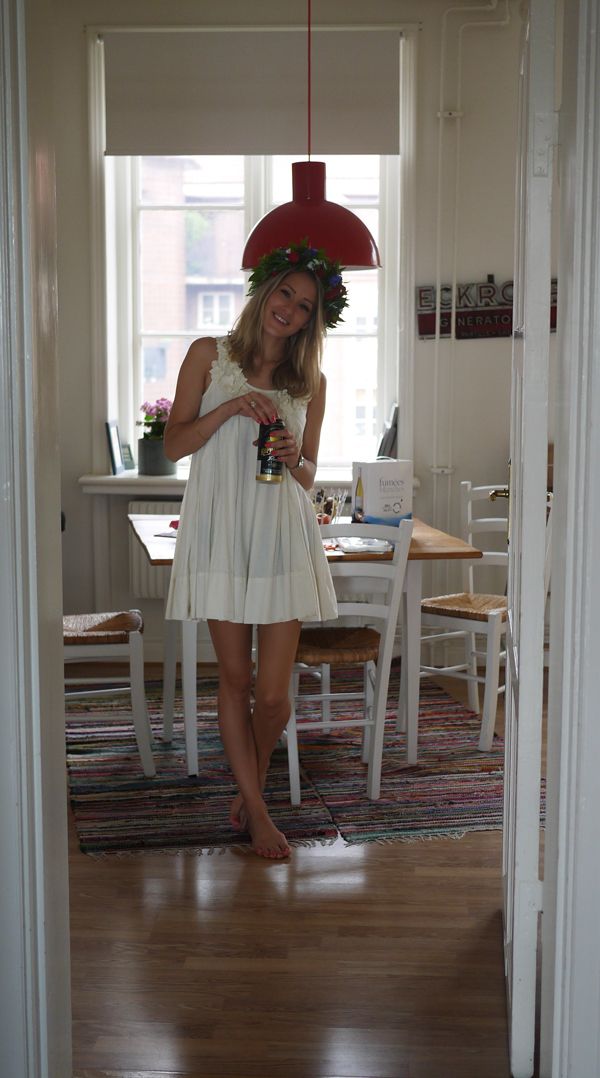 When we arrived at Lina & Martin's house we were greeted by a beautifully laid table & a spread of traditional Swedish goodies.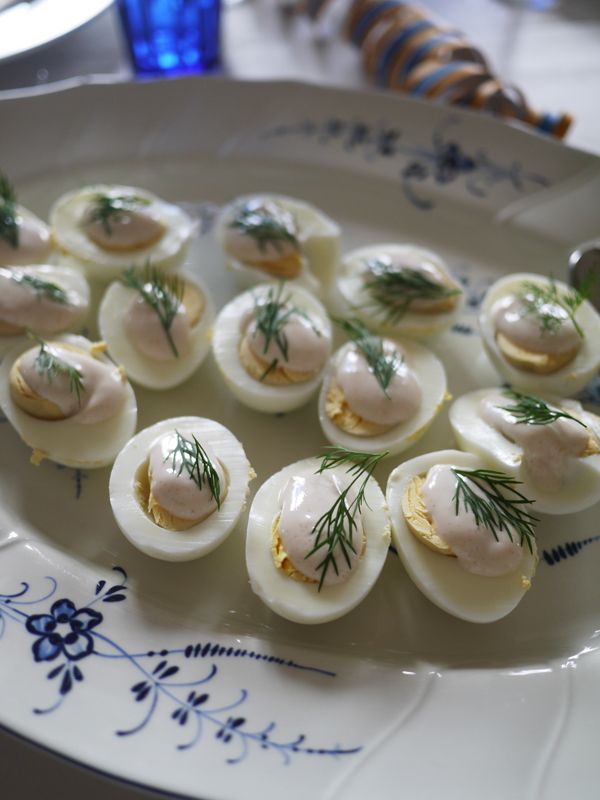 We toasted (with frosty Kopparbergs)…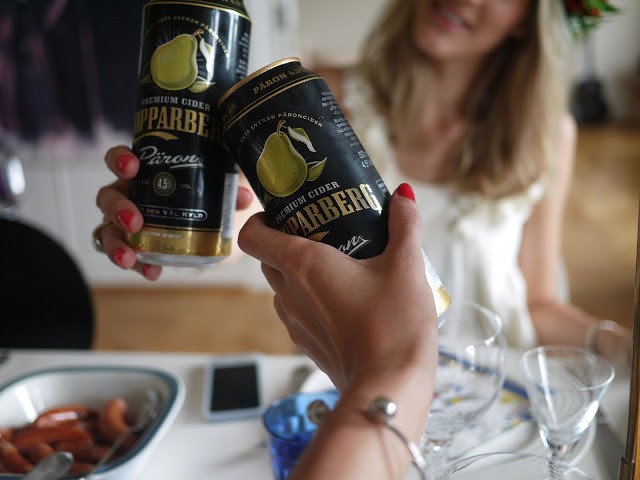 … and got stuck in!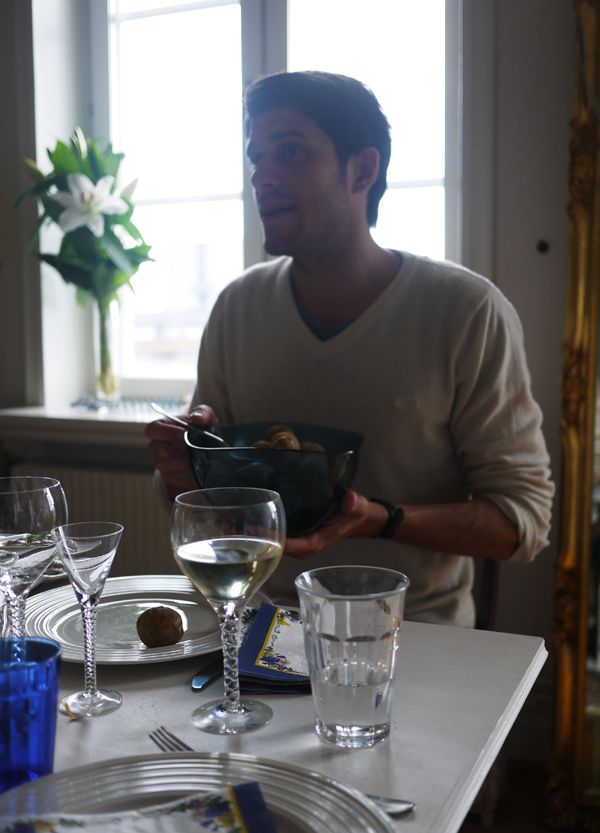 Swedes love a good sing-song almost as much as they love a good toast. Eating was frequently interrupted with both.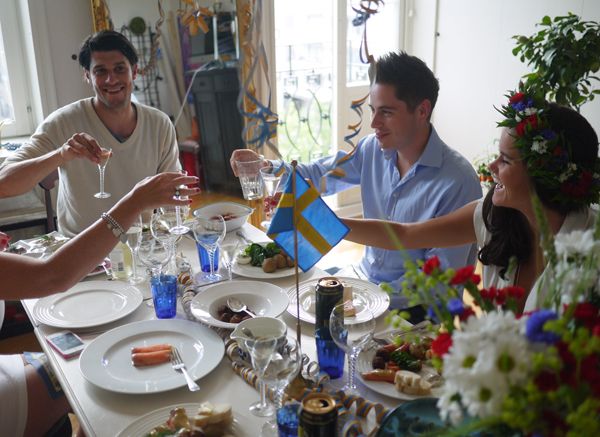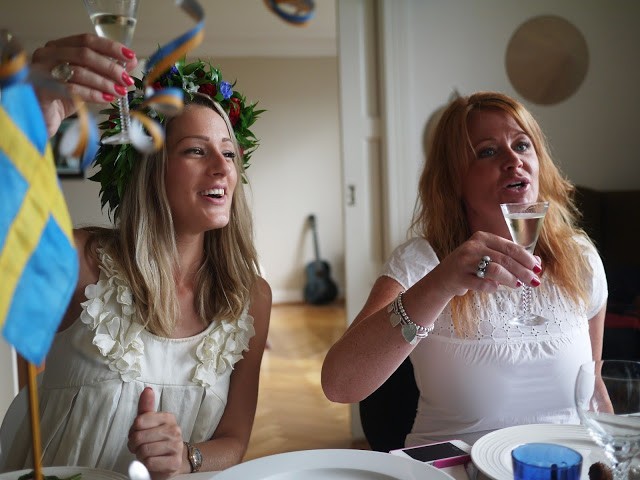 The meal's crowning glory was a huge plate of meringue, cream & plump Swedish strawberries.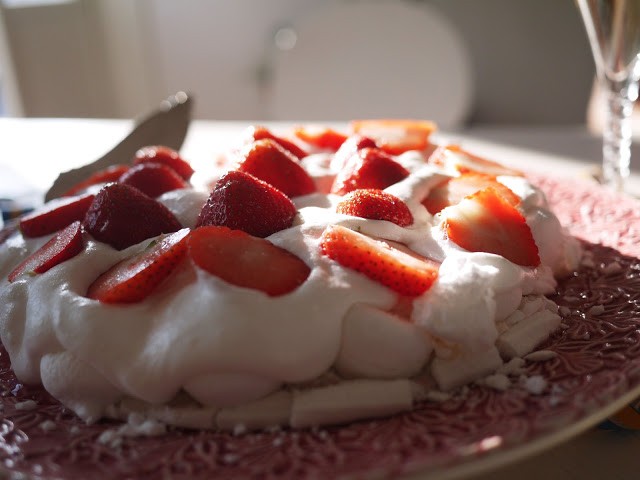 Having eaten our fill, Valentina & I left the others chatting & got up to dance. With a lack of any real maypole to pirouette around we improvised & used each other.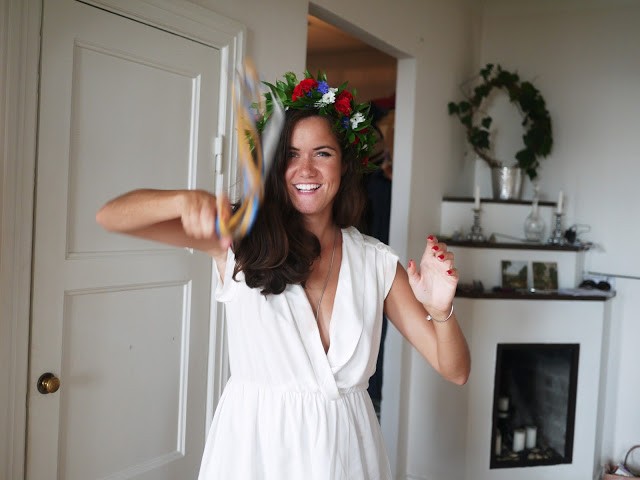 It wasn't quite the Midsommar we had in mind but it was beautiful, delicious & very silly. I couldn't have asked for more!