This is one of my favourite movie snacks.
It's far, far better for you than additive covered crisps, buttery popcorn or anything from the biscuit aisle.
It's ridiculously easy to knock up a bowl and you get a great big bowl of, cheesy, salty, munchies to nibble your way through infront of your favourite flick, sans guilt.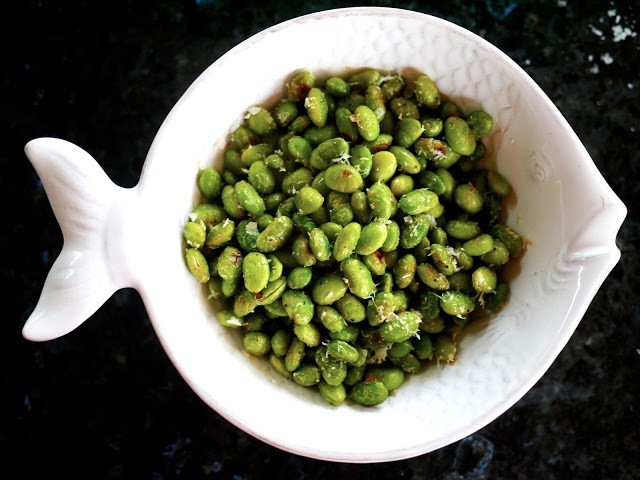 Pre-heat your oven to 200°C/400°F.
Grab a bag of frozen soya beans, pop them into a colander & rinse under lukewarm water to defrost.
Leave them to dry on a tea towel for a couple mins. Line a baking tray with baking parchment & spread your beans out on top.
Grate over a good amount of fresh parmesan.
You want all the beans to have a light, snowy covering.
Sprinkle with a big ol' pinch of flaked sea salt & bung them in the oven for 15 – 20mins. When you pull them out they should look something like this…
Looks like those delicious cheese spiders have gone to town on your soy beans!
Pick up the parchment, tip your goodies* into a bowl.
*Singing Ciara's "my goodies, my goodies" optional, but encouraged.
Et voilá!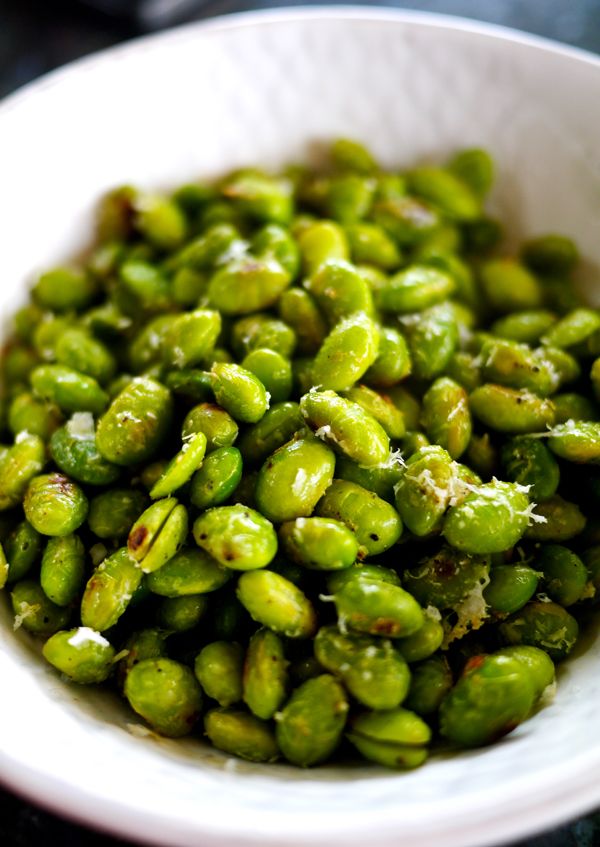 A ridiculously easy, healthy movie snack or the perfect nibbles to go with drinks.
Sometimes the best things in life are the simple ones.
And diamonds. Diamonds are pretty good too.