My favourite holiday is almost upon us.
Easter's is such a great excuse to get the family together after a cold, hard winter. The first signs of Spring are starting to poke through & summer is (hopefully) well & truly on its way.
And of course there's chocolate.
Lots & lots of chocolate!
Personally I like my easter eggs with breakfast after my real eggs.
These little lemon cheesecake filled easter eggs have a punchy passionfruit yolk and are sure to wow even the grumpiest of Easter Bunnies.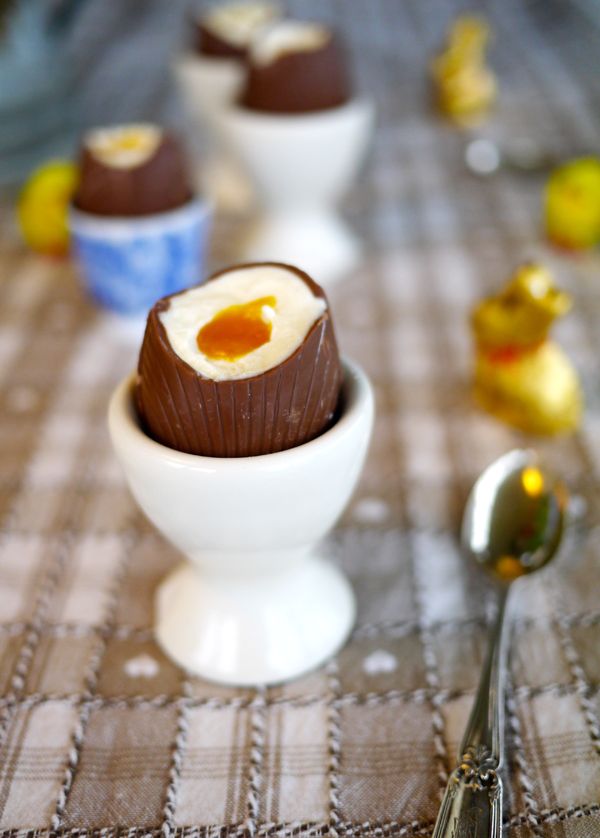 The lovely Steph from RC gave me the idea (she's well worth a follow) & they're wildly simple to whip up!
If you fancy your own batch you'll need:
6 egg-sized hollow chocolate easter eggs (you might need more than 6, incase you slip up & break a couple),
150g (5oz) cream cheese – room temp,
30g (1/4 cup) icing sugar (confectioners sugar),
Juice of 1 lemon
1/2 tsp pure vanilla extract
150ml (1/2 cup) whipping cream,
2 passionfruits,
1 tsp apricot jam,
1 tsp (about 15g) butter
This is a no-bake recipe, so you don't have to worry about pre-heating an oven or anything… score!
Grab your eggs & use a knife to knock the tops off.
You can heat the knife under hot running water for a smoother edge, but I think they look more realistic all higgledy-piggledy. Now you need to whip up your cheesecake. Pop your cream cheese, lemon, vanilla & iceing sugar into a mixing bowl & beat until light 'n' fluffy. Place to one side. In another bowl whisk your cream until it begins to form soft peaks (you might want an electric whisk for this, unless you're feeling tough!). Gently combine the two and you're done. Use a teaspoon to fill your eggs.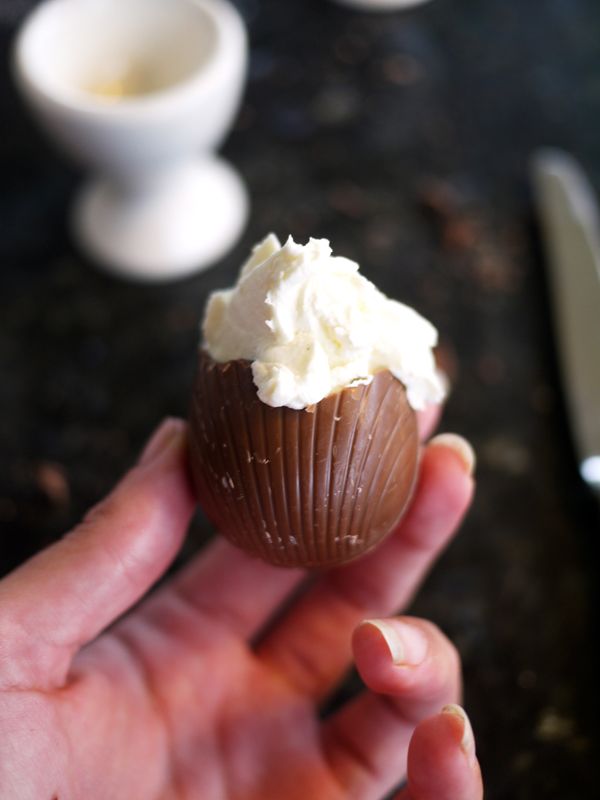 Smooth it down with the back of the spoon, pop into & egg cup & repeat with the rest of your eggs.
Place all your eggs onto a tray and leave in the fridge while you make your centre. This is no yolk, you've got to take it seriously! (Sorry. Couldn't resist.) Squeeze out all of the passion from your fruits.
Sieve over a little saucepan to remove the pips, add your apricot jam & butter.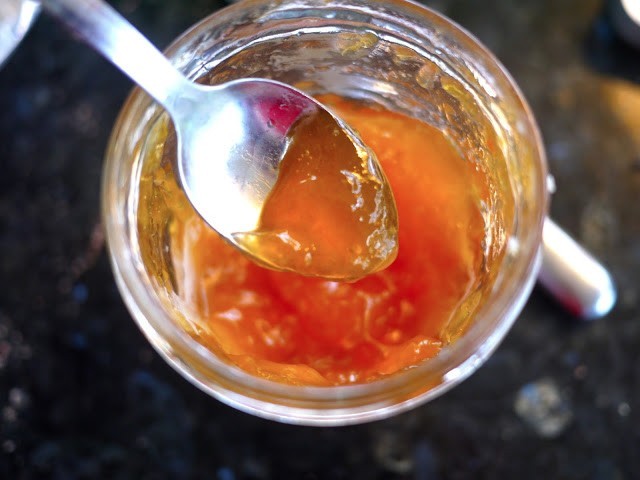 Heat gently until it's all melted & you have a sticky sauce. Remove your eggs from the fridge. Make a little hole in the centre of your eggs (use a tiny salt spoon if you have one or the other end of your teaspoon if not) and pour in your yolks. Place back in the fridge to set. They need at least 15mins but will keep for up to 2 days in an airtight container. That's all yolks! When you're ready, serve them with spoons for scooping out all that delicious cheesecake filling.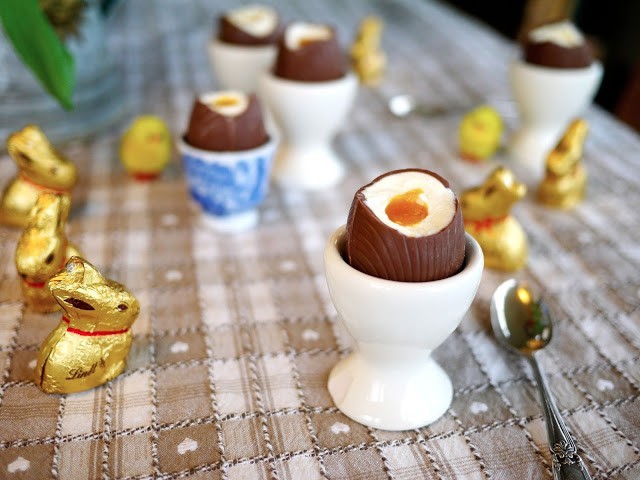 All that's left to decide is how you'll eat yours. Will you daintily spoon it out?
Or moosh it all into one glorious mess and lick it off the spoon?
Or take on the eggs-traordinary task of eating it all in one go?
I guess I'll leave it to you to egg-speriment!