The time has finally come to say goodbye to our little island hideaway.
We took ourselves for one final play on the beach in the morning sun and headed back to our last breakfast by the pool.
When we finally got the call to go, the girls and I gave hiding our best shot… hoping no-one would notice if we just stayed forever.
Sadly we were spotted. We dragged ourselves out, headed back to our hut, dressed & wheeled our suitcases out. Now, I've combed every inch of this island but there's one place I haven't been…
The helipad! I guess I've been saving the best 'til last. As miserable as we were about leaving, it was hard not to feel excited when our ride came into view.
We clambered up, buckled in & put our headsets on.
Finally we could see our heart shaped island in all her glory.
Phoebe was a little nervous…
…Just a little.
We flew over Cloudbreak (arguably the best surf pond in the world).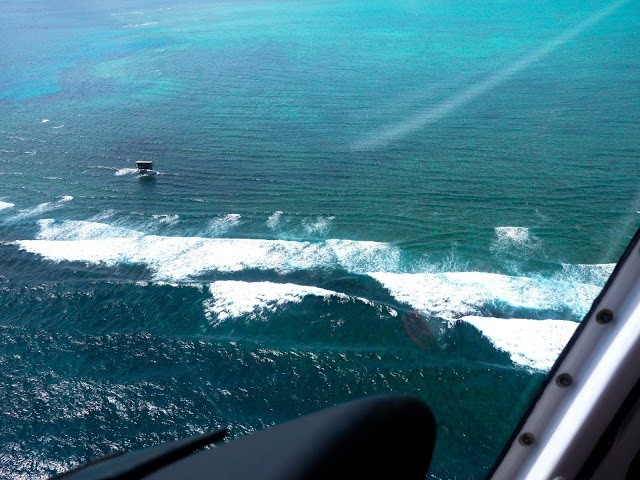 Before one final pass over Tavarua.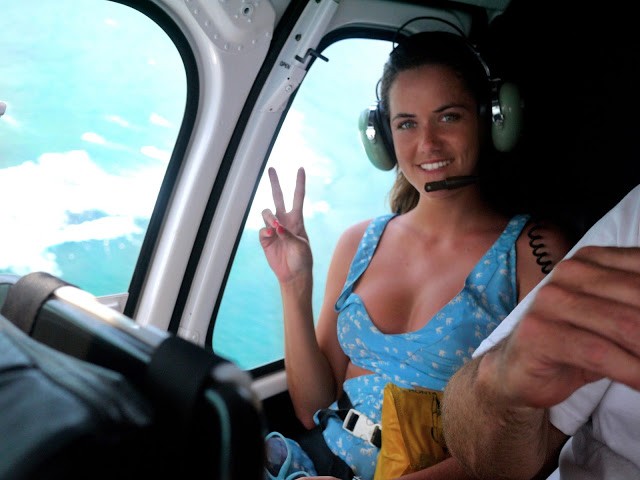 Thankyou for all the adventures, Tavi.
Please don't ever change, I promise to come back one day. Maybe when I'm old & settled with Little Londoners who want to do their own exploring.
Put the kettle on, Mum. I'm coming home!