In an effort to get my booty into shape before Spring raises its pretty little head I've been swimming lots.
As much as I've been enjoying the exercise, endorphins & long lounges in the steam room… my hair has taken a beating. All that chlorine has stripped the goodness from root to tip & I've been left looking like a frizzy little bumpkin.
Thankfully Wella very kindly invited me to go and try their new glossing service, "Illumina".
A shine slicking product that penetrates deep into your hair to leave you soft & glossy for weeks at a time.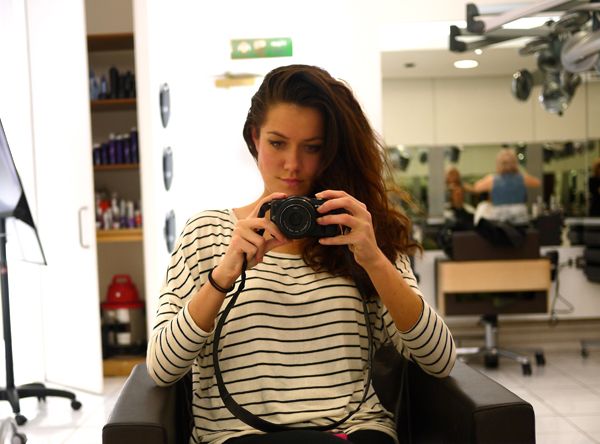 It only took 10mins to sink in but look at the before & after!
Before…
After…
It's safe to say I'm a very happy little lady!
You can have it done in any Wella salon, find your local one here . Perfect for fuzzy little frizzballs like me who need a little extra help now & then.