I'm warning you now, you don't need to know this exists.
Seriously, look away now. Go on.
Ok cheeky, don't say you weren't warned.
If you're still with me, get ready to meet the messiah of all starters/snacks.
A baked camembert, bathed in apricot, swaddled in flakey croissant pastry.
Crack open the outer layer to reveal the molten, gooey, cheesy centre…
*angels sing*
Best of all? It's even easier than Slutty Brownies, the little minx! You need: 1 can of croissant dough.
1 room-temp camembert.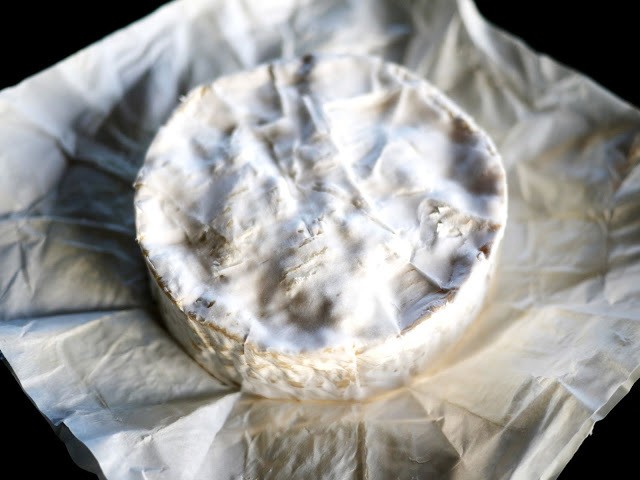 And some apricot jam.
Simply crack open your croissants.
Roll them out flat, removing one croisant triangle from each end. Spread with about a tablespoon of jam.
Pop your cheese on top, add a little more jam.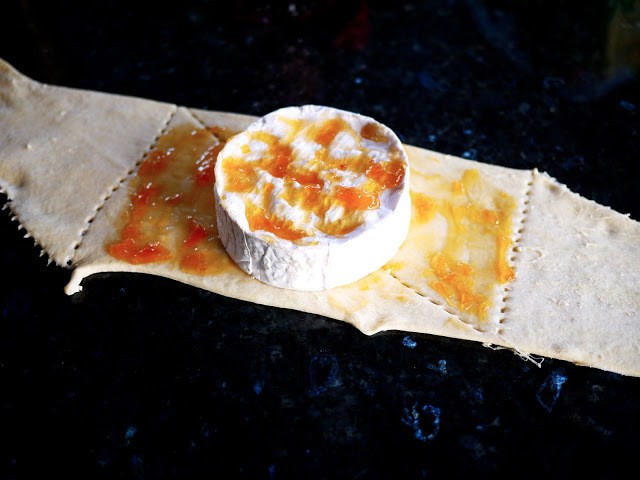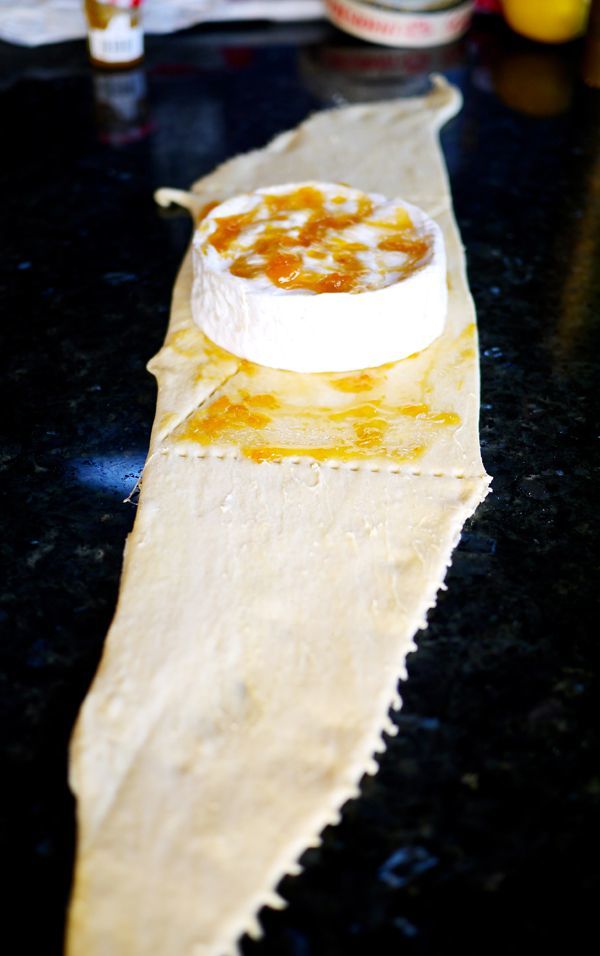 Fold over one side, wrapping it up nicely.
Fold over the other, sealing all the gaps.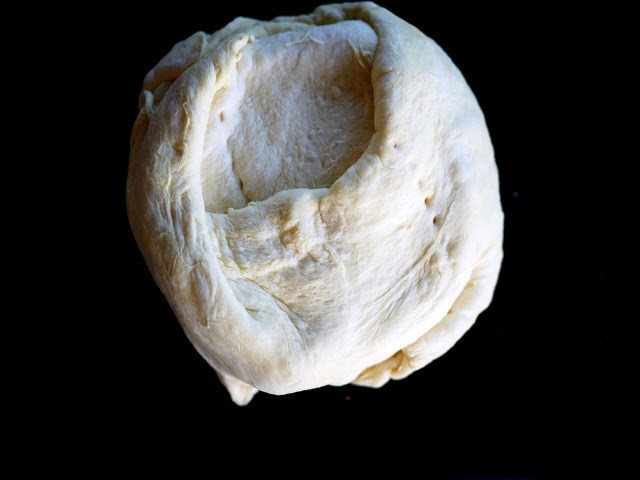 Pop it onto a baking tray (also throw on the discarded croisant dough).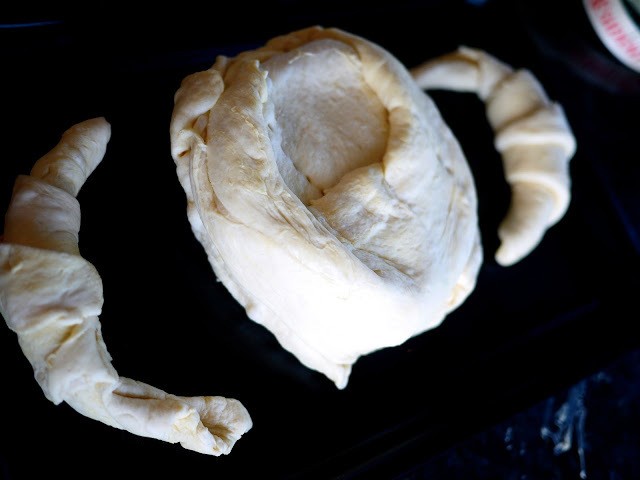 And bake at 200C/390F for 10-15mins until perfectly bronzed.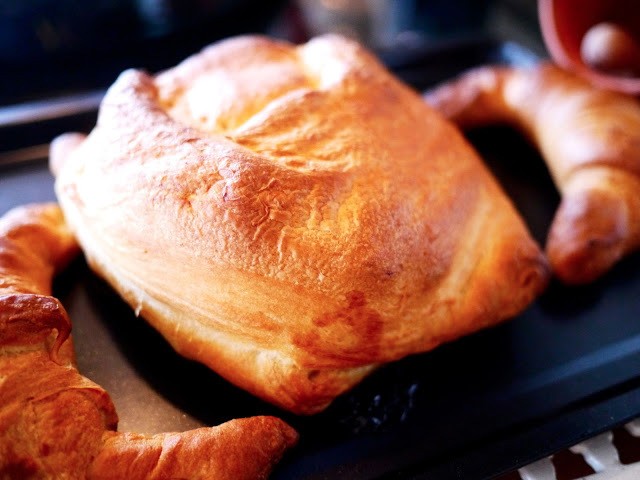 Serve with cheese dunking implements (apparently also known as 'fruit').
Enjoy!
I'd love to tell you I made this for a fancy-pants dinner party… but I didn't. I made it for my mum & I. We ate it with big glasses of wine & watched Bridesmaids.
Complete and utter bliss, on a plate. Utterly simple, hardly any washing up, hands down one of the best things I've ever eaten.