My little brother's girlfriend came to town.
She's from Boston but goes to university in St Andrews & stops off in London every now & then to see H.
Never one to miss out on a family catch up, we headed to tea at Morton's.
Cardigan Missguided, leotard ASOS, belt Ralph Lauren, jeans Benetton Pin Up, sneakers Aldo (similar), bag by Celine.
Much needed cup of tea.
Ok, so tea with fries isn't a classic combo… but you just can't say no to Morton's chips.
I had a croque monsieur & Phoebe demolished an enormous caesar salad while we waited for them to arrive.
We gossiped about boys, blogging & work until finally the others blustered in from the rain & joined us for tea & puddings.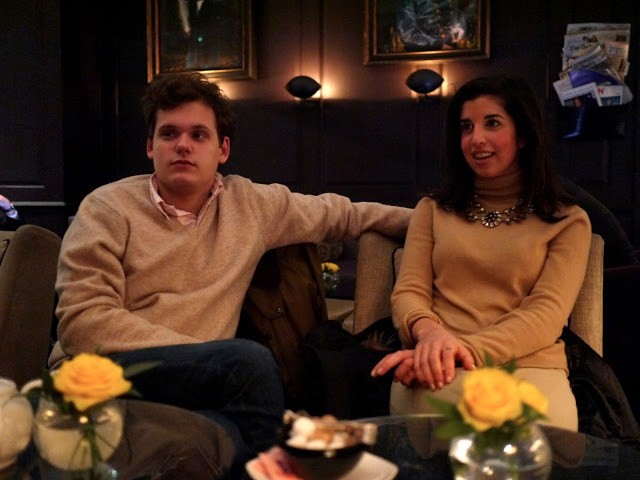 We went for a delicious chocolaty, praline creation with peanut icecream and a rum soaked baba to share.
We caught up, finished our tea & said our sad goodbyes as we all headed off into the rain. Buggy's heading back to St Andrews today but if you want to keep up with her bi-continental adventures, you can follow her brand new blog here . What did you get up to this weekend? Any juicy gossip for me?