I usually start my Christmas shopping in June.
If I stumble upon the perfect gift I'll buy it and squirrel it away until Winter. The only problem with this of course is that I inevitably forget that I've bought them so end up double gifting.
Like many squirrels I also forget where I've buried my nuts, only to find them months later and wonder why I've got salt and pepper shakers in the bathroom.
This year I am not myself. I think I've bought a grand total of two gifts. I just can't get into it. In an effort to bring me out of my grinch like gloom, I joined Gabby on her festive pilgrimage to Liberty's to buy Christmas decorations.
We met on Carnaby street and headed over to Honest Burgers for sustenance.
G plumped for the Christmas special with breaded brie and cranberry sauce, I went for the cheeseburger… with extra cheese.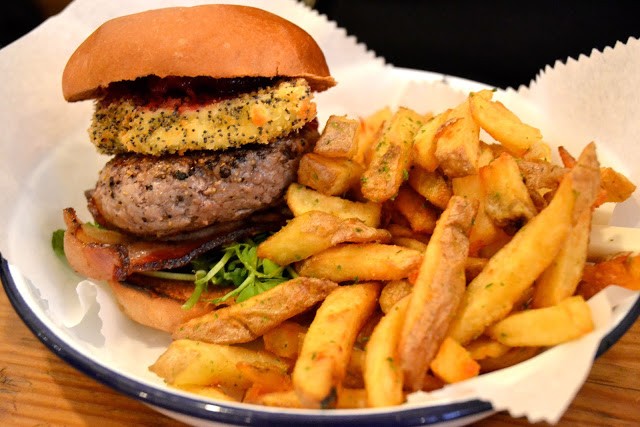 G moaned through to the last bite and exclaimed that it was the best burger she'd ever had! I wouldn't quite go that far, but it was delicious and the rosemary chips really stole the show. Well worth a visit if you're in the area. Website here.
Full and happy we headed over to Liberty's where Phoebe & I "helped" Gabby choose her festive trimmings.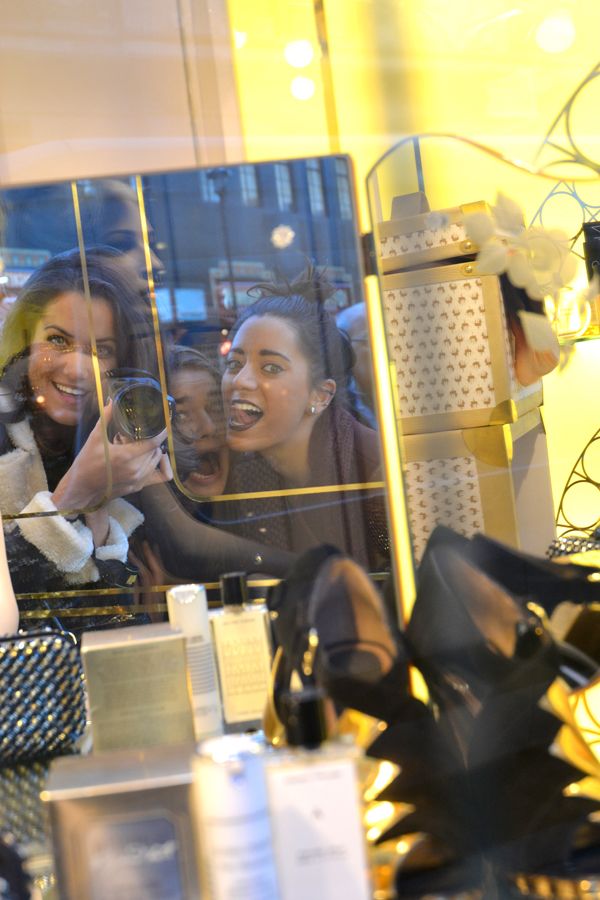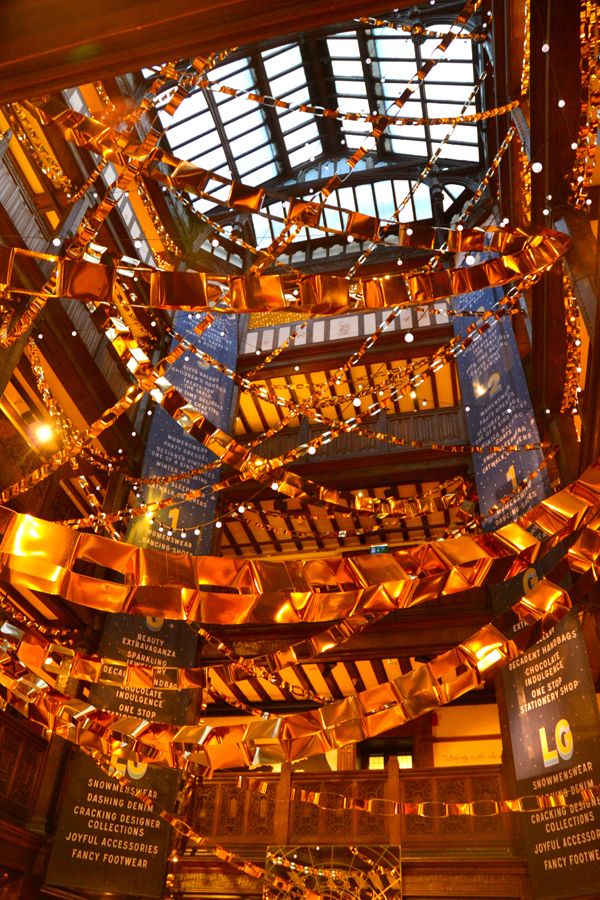 Mmmm… sugar.
Oh Santa, I've been an awfully good girl… slip a Celine Phantom under the tree, for me?