It takes a lot to get me to go all the way to East London
. It inevitably means using the tube, rushing up and down escalators while grumpy Londoners barge into you and jittery drunks ask if they can lick your cowboy boots (yes, really) or at least an hour sitting with a chatty cabby in traffic, while he tells you what's wrong with Britain today.
However, when the team from Forza Win invite you to dinner, you don't say no.
You may remember them from a post I wrote this summer . They hosted an awesome supper club on a roof top and now they're back with Forza Win ter . The pizzas and summer treats are long gone & have been replaced with pools of molten cheese, mulled wine & hot cider.
Space heaters, fairy lights & blankets on every chair. You sit at big round tables and make friends with your new neighbours. By the time you've all made your introductions, a huge pot of Fonduta will be placed infront of you. The Italian cousin of Swiss fondu, it's made with fonduta cheese and is much creamier, and somehow lighter.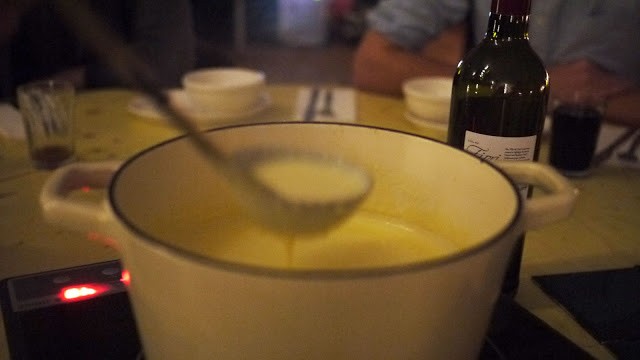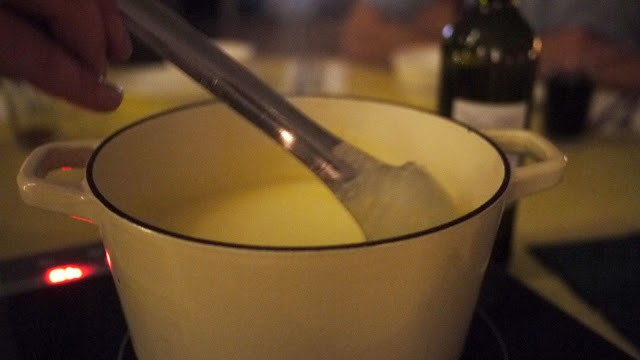 The chef will pour you a bowl.
And pots and pans piled high with goodies to dunk will begin to arrive.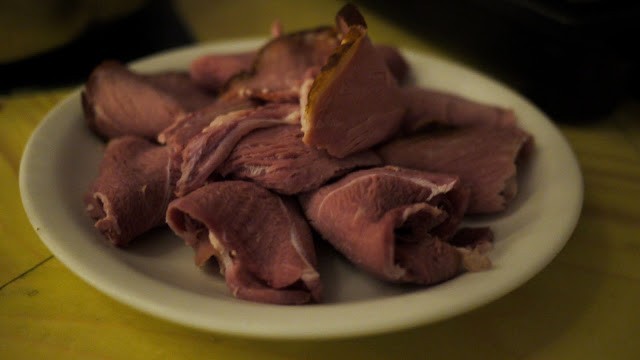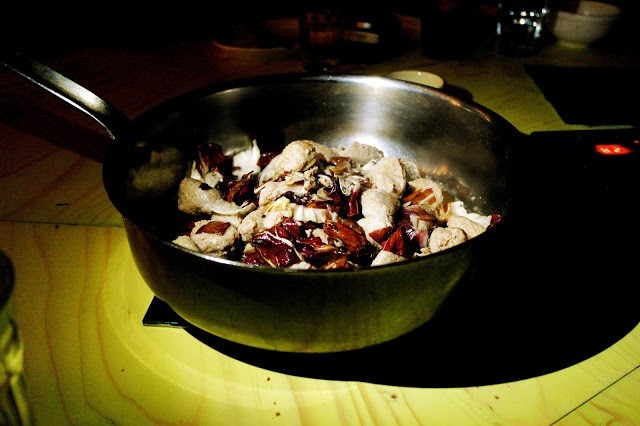 Of course, you could always go rustic and skip the dunking all together…
Got cheese?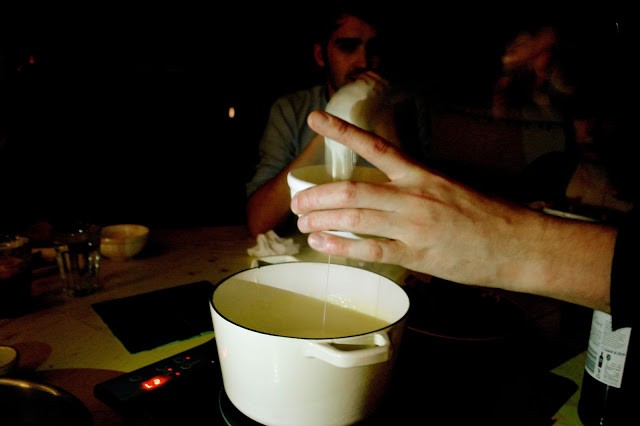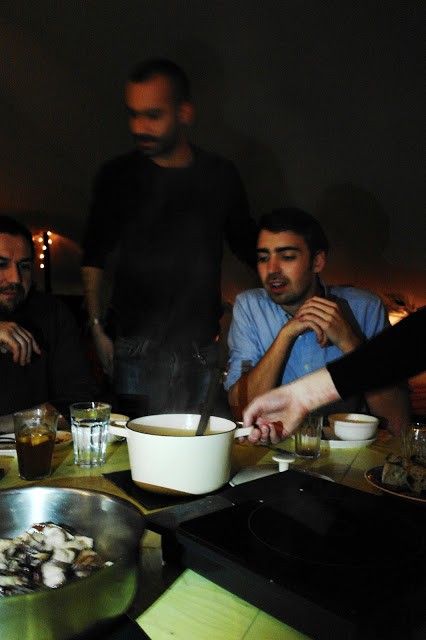 Once you've eaten your weight in cheese you'll be presented with pudding. Icecream 'coppas' from London's best gelateria, Gelupo.
Feeling well and truly satisfied we snuggled into our blankets and drank huge mugs of hot cider. I could happily have fallen asleep but thankfully the band arrived to liven us all up again.
Josh Flowers & The Wild. I hadn't heard them before but I'm now a huge convert! I tried to video them for you but thanks to the lighting, my useless camera and a few too many glasses of wine, the quality is terrible. Never the less, here it is:
[iframe allowfullscreen="allowfullscreen" frameborder="0″ height="360″ src="http://www.youtube.com/embed/Gi-Piw1yc9M?rel=0″ width="480″]
The pop-up has almost sold out until the end of December, but they've just added three more nights. You can now book for the 28, 29, 30th November. Just email info@forzawin.com with how many places you need.
I suppose after such a cheesy post I should leave you a cheesy joke…
What happened after an explosion at a French cheese factory?
All that was left was de brie.