I have a bit of a thing for contrasts at the moment.
My yellow ball dress and turquoise shoes, French summer dresses and high top sneakers, leather and lace.
The sun came out yesterday (finally) and this little white dress was whispering to me, asking me to take it exploring.
We made our way to Soho for meetings and lunch, back through Oxford circus and a spin around Selfridges where we narrowly escaped buying a new Celine handbag.
I suppose I should have teamed it with strappy sandals and a squidgy brown handbag… but I've been feeling rather contrary lately, so went hard & soft.
Soft dress, big black Prada and hard ass chained boots.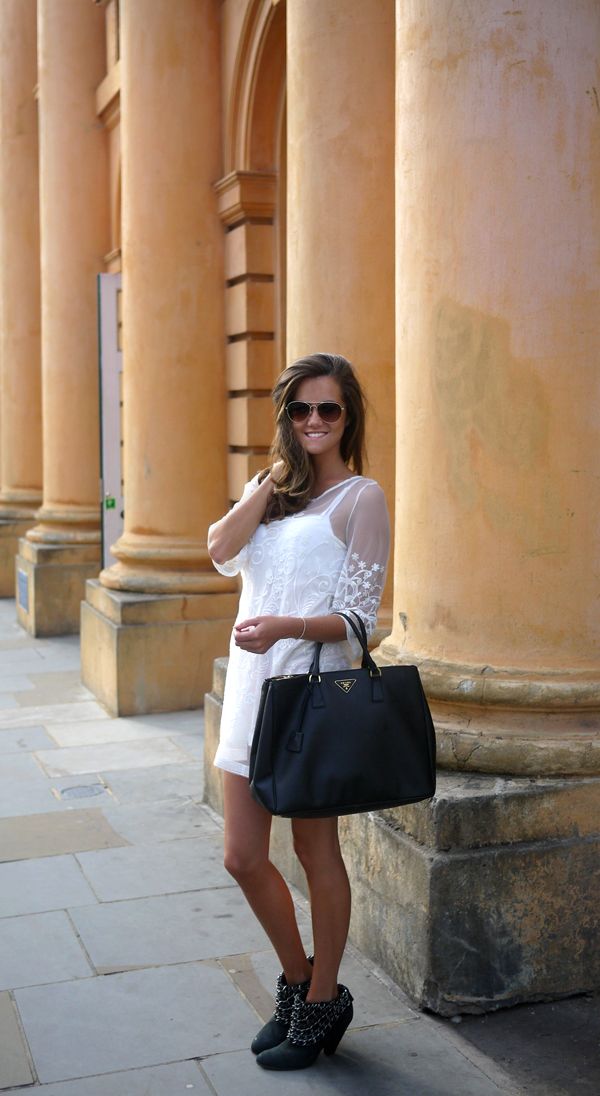 The dress was a steal from H&M. My rule with buying 'highstreet' is to ask myself "would you want this if you saw it in Harvey Nicks?" as it stops me buying tat just because it's cheap. The response to this particular little number was "Oh god, YES! Gimme gimme gimme…" It has dragon flies & skulls on it for Christ's sake!
I can't find the dress online, so you'll have to pop into a store. I'm not entirely sure how much it cost but I'm pretty sure it was under £25. Prada is this one. As the sun started to set, I caught up with Alix of Bohemia for supper at my favourite little dive of a Mexican.
I'm sure I've told you about this place before. Called El Camion, it's a little shack at the unfashionable end of Portobello road. Sticky table cloths, stuff all over the walls & the friendliest staff.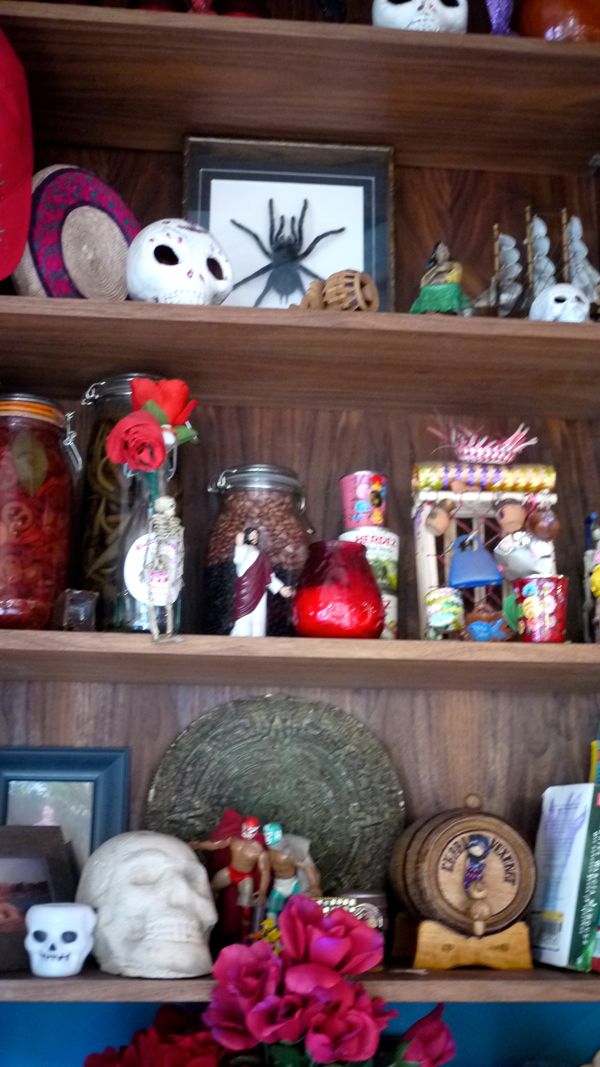 Not to mention the best carnitas in London…
and spectacular grilled fish tacos.
Then there are these bad boys…
We sat in the sunshine sipping frozen margaritas and licking hot sauce from our fingers. The perfect end to a glorious day in London.