Last week I had to pop over to 10 Downing St. for a meeting.Â
You know me by now, I couldn't pass up the opportunity of a photo outside the famous black door!Â
Americans, this is where our Prime Minister, David Cameron resides.Â
It's like our mini White House.Â
Needless to say, as a die hard Tory girl I was pretty excited!Â
The sun was blazing down on London town, and when the sun shines on the city.. oh boy do you feel it!
I opted for my favourite little white dress from Zara and vintage cork & satin shoes.
The paparazzi's bulbs were flashing away & I felt very grown up & more than a little out of my depth… but don't tell anyone!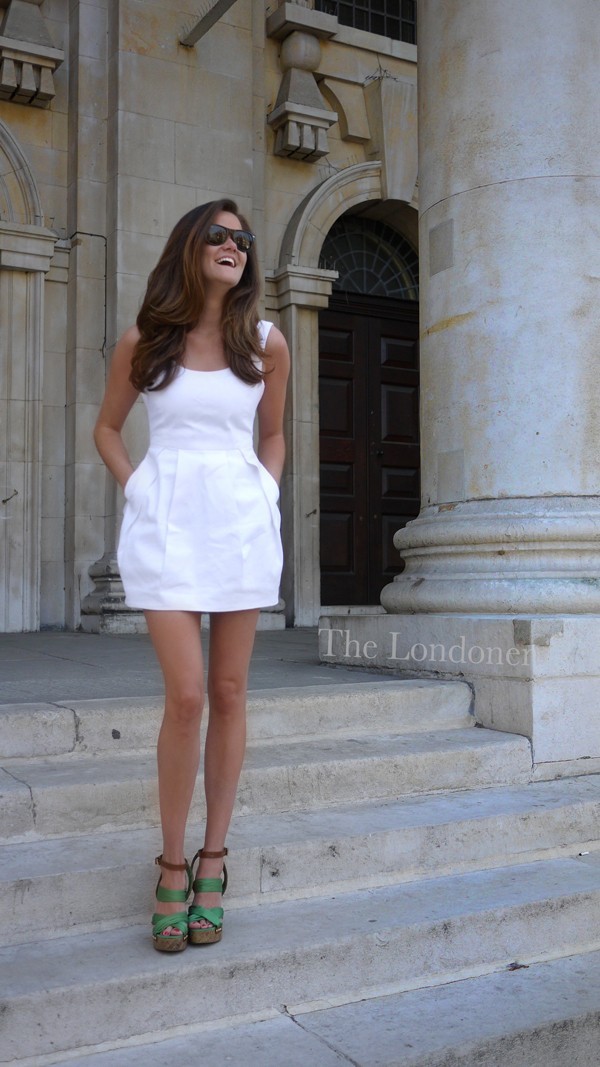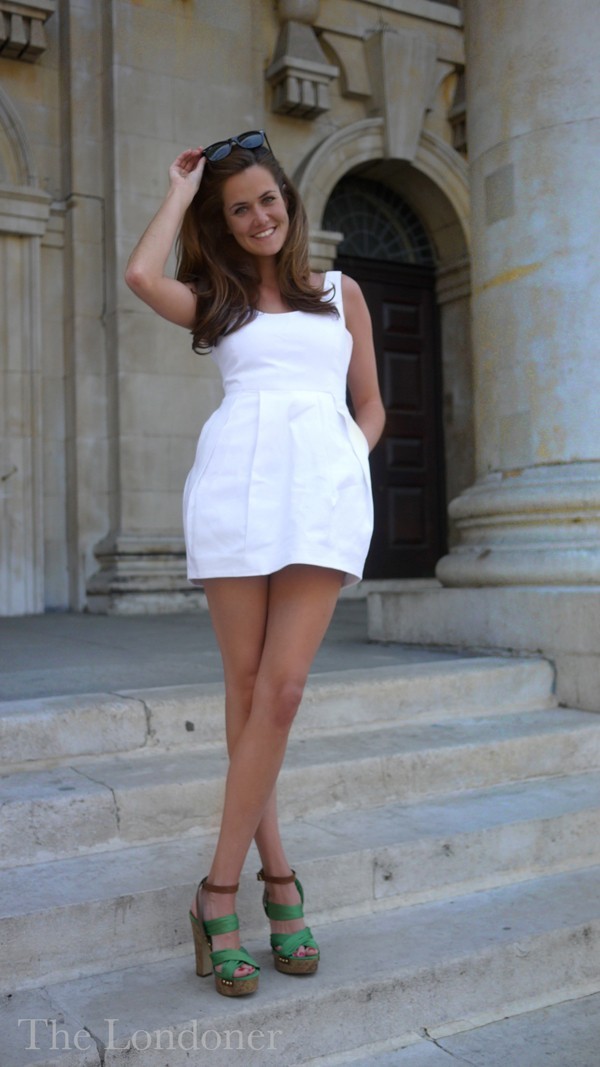 Unfortunately I can't blog any of the photos I took inside, but mum's racing her way to the printers so she can stick them all over the fridge!
So what do you think?
Did I pull off the 'Oh, I come here all the time" look?
.