I've placed myself under a little shopping embargo.
I went through my wardrobe last week, which was quite frankly embarrassingly large.
Half of the things hidden away in the depths of chiffon had never even been worn & didn't fit me anymore.
Poor darlings never even saw the light of day!
So, after 3 car loads of clothes made their way to charity shops in the area I had a stern word with myself.
No. More. Shopping.
It was all going so well… until… I saw these
babies
!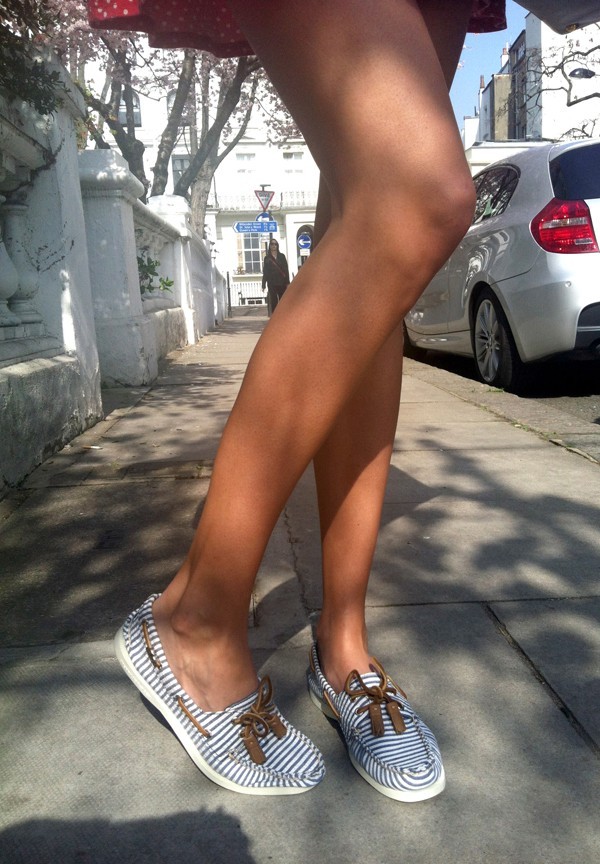 Striped Topsiders from Sperry.
How could I say no?
They're ridiculously comfy & mildly adorable.
I'm never taking them off.
If you're in the UK you can get them
here
, if you're in America you can get them slightly cheaper,
here
.
Unfortunatly, while writing this post I spotted the same babies in PINK!
Oh god.Â
I can tell this shopping ban is going to be a bit of a struggle…
Ps. I apologise for photo quality, it was the best my little iPhone could muster & the red polkadot dress is an old favourite from Topshop.Â
.