One of life's greatest pleasures is slipping into a huge, crisp hotel bed after a long day relaxing at the spa. I snuck away to one of my favourite British hotels, Babington House for a little TLC.
The bathrooms are packed full of the spa's signature Cowshed products (very much like my bathroom at home!).
I spent the mornings swimming & snoozing in the steam room, before being led through to the spa. I was rubbed, smoothed, scrubbed, wrapped & brushed to within an inch of my life! My skin now feels like butter & I have that terrible smug glow women seem to acquire as they leave a spa.
Just the excuse I'd been looking for to whip out my new asos watermelon bikini!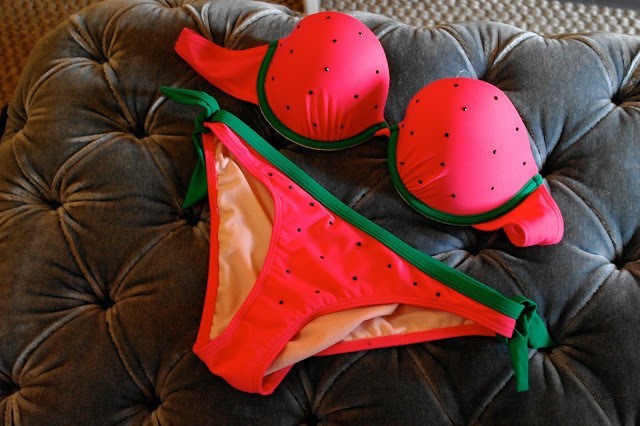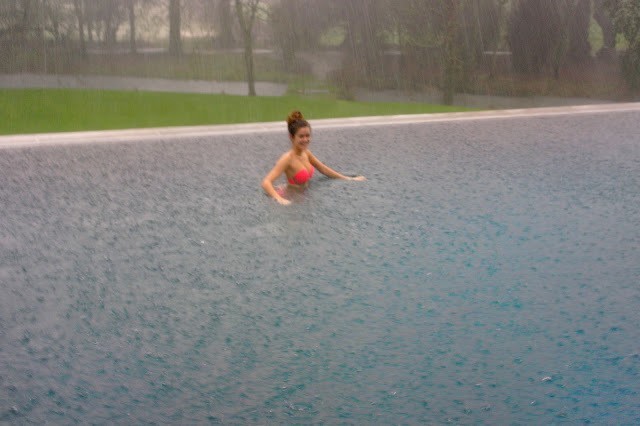 Is there ANYTHING better than swimming in a thunderstorm?!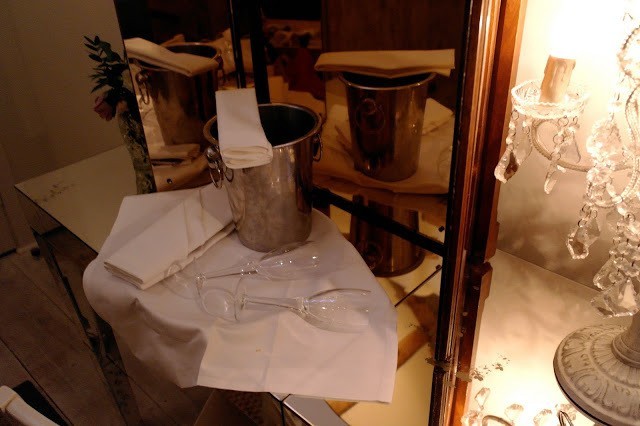 As always, I ordered too much room service. The crispy oysters with hollandaise & caviar (bellow) were quite honestly, spectacular.
If you're looking for a little break away, Babington is always a winner. If you can, book The Playroom or one of the bedrooms in the old house. Try the Cornish crab pasta, the crispy oysters & the potted rabbit. There are Cowshed spas all over the world, I highly recommend the Vitamin C facial, the Cowshed massage and the Cowshed wrap. (But if you go as a couple, book the mud room & a soak. You're led to a private steam room where you apply three types of muds to each other, before relaxing in beautifully scented steam. After washing away the mud, you're taken to a huge stand alone, bubbling bath & left to your own devices with a bucket of exfoliating bath salts. Bikini optional!)
I've been padding around the grounds in my dressing gown & slippers, but if you fancy a little action, take your Hunters. The grounds are the perfect place for a walk & you can even ask the kitchen for a picnic basket. .