I happen to know that whole bunch of my readers have just gotten their Alevel results and are nervously getting ready to head off to uni.
So this is an open letter to anyone who's not sure what to expect.Â
It's the advice I wish I had been given when I headed out into the big, wide world, so hopefully it will help you too.Â
Dear fresher,Â
Welcome to one of the most important chapters of your life.
You will change more in the next few years than you could ever imagine.Â
What's more, you'll love it.Â
University has a way of stripping away the person you think you should be and showing you who you really are.Â
Enjoy it!
Don't take yourself too seriously. You will never get this chance again, and the second you graduate, you'll be faced with a dull ache in your heart and an "Ohhh, f*ck" in your head!Â
Pack up your belongings, your posters, your photos, your books and your teddies. Take your prettiest sheets, a desk lamp and some fairy lights.Â
Pile into the car with mum, dad & the dog, and head off into your new life.Â
When you arrive, take your parents, find your room, kiss them, hug them, cry and say goodbye. For god's sake, do not let them set up your new pad. This is prime bonding time.Â
Crack open the laptop, put some music on, wedge the door open and get unpacking.Â
I guarantee, everyone who walks past your door and peeks in with a little smile is just as nervous as you are!Â
When you've unpacked the basics, go to the kitchen/living room/corridor and offer other people help.Â
There's no better ice breaker than helping someone unpack their pants, trust me!Â
One thing I would say, which goes against all of the articles written by middle-aged journalists in the broadsheets, don't use a generic check list. Don't pack bin liners, washing up kit and packets of pasta.Â
Most people wont have brought them and you'll seem like the weird swiss army knife who's already settled and doesn't need any help.Â
Laugh about all the things you haven't got, grab the other lost lambs, jump on the bus and go shopping!Â
The only time a trip to Tesco will ever be an adventure is today.Â
Wonder around, grab a value pack of cutlery, crockery and all the food you can carry. Giggle at everyone's choices, but please, stay clear of the 8p noodles. Yes it's a novelty, 8P FOR NOODLES! They taste revolting and you'll regret it.Â
Buy a bottle of plonk or Glen's vodka, you're not impoverished yet, make the most of it.Â
Go out, help each other get ready, share clothes, be generous with compliments, take lots of photos.Â
Photos are a great excuse to add people on Facebook, without being weird about it. Facebook friendships make it easier to learn everyone's names and find out if you have any old friends in common (you probably do).Â
The next few weeks will be a blur of lectures, new faces, parties, fancy dress, lust and excitement.Â
By october you will have had the dreaded freshers flu (hot water, a slice of lemon & a squeeze of honey is a godsend).Â
By mid November, you will have run out of money (pasta is your new best friend, oh, and have you met mr orange squash yet? You'll get on famously).Â
And by the time the Christmas holidays arrive, you'll don your cutest antlers, organise a secret santa (with strict price limit in place) and party late into the night, before heading home to a mummy who will gasp at how thin/fat you now are.Â
Take this with a pinch of salt, whether you lose or gain weight, it's temporary.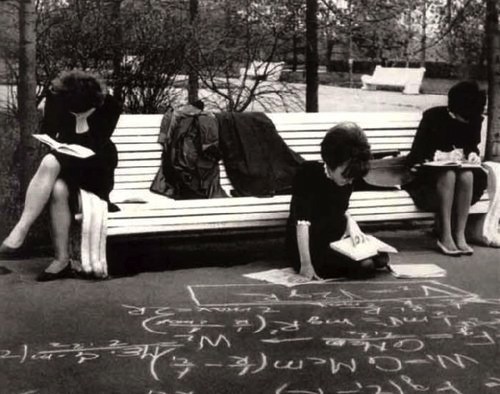 If you've survived your first term, you're golden.Â
The rest of your uni career will breeze by.Â
I wont give it all away, I'll leave you to your adventure.Â
However, I will share with you my 5 survival tips…
1) Do NOT get a boyfriend in freshers week. I did this.Â
Ofcourse he was older and exciting and my mother would never have approved… but it will alienate you from your peers to some extent and you'll only end up regretting it in a months time.Â
2) Do NOT date anyone on your floor/corridor/flat. I don't care if you live with Brad Pitt and he has Liam Neeson's voice and Justin Bieber's hair. This really will end in tears.Â
3) Don't panic if you don't like the people you live with. It's highly unusual for people to remain friends with the people they loved in freshers week.Â
4) Don't stress too much about lectures. Skip a couple, stay in bed, go for a walk, take a long weekend. They usually post notes online, and you probably wont miss anything vital anyway.Â
5) Finally, and most importantly… get a job. Do something with your time. Employers will be far more interested in the fact that you went out and made something of yourself, than the fact you got a double first.Â
Have a wonderful time, take a million pictures & call your mum once in a while.Â
She misses you already.Â
Love Rose x
Ps. If you've already headed off to uni and think you have a little nugget of wisdom to share, please leave it in the comment section bellow. I know it will mean a lot, to some very excited freshers!*Photos taken from weheartit, they say it better than my snaps ever could.
.