Today I took a little trip to the new Rock Lobsta popup restaurant in Shoreditch. I have no idea how I heard about it, but I've been following them on Twitter for a couple months now, waiting patiently, biding my time, until they finally opened. It's open for the rest of the weekend, so if you're in London, you should definitely check it out.
The queue outside is pretty slow moving, but you do get the satisfaction of knowing that they clearly care about every customer and getting it just right.
Beautifully dressed, smiley ladies also skip in and out of the queue with free chocolates & cold bottles of beer.
A very nice touch, which certainly took the edge off the wait.
One of the best things about pop-ups is that the other customers are always just your sort of people. There's this atmosphere of a secret shared amongst friends, which turns even the most hardened Londoner into a jovial small talker, keen to get along.
Little boutique 'Luna & Curious', just next door have jumped on board with the old nautical theme. Their pretty window displays add to the sense of occasion on the tree lined street.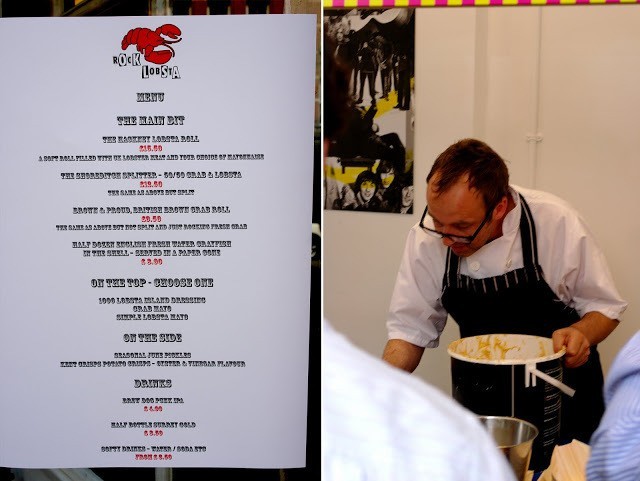 The menu is a little pricey, so if you're feeling the pinch and don't fancy shelling out £15 for the lobster roll, there are a few slightly cheaper options to tickle your fancy too.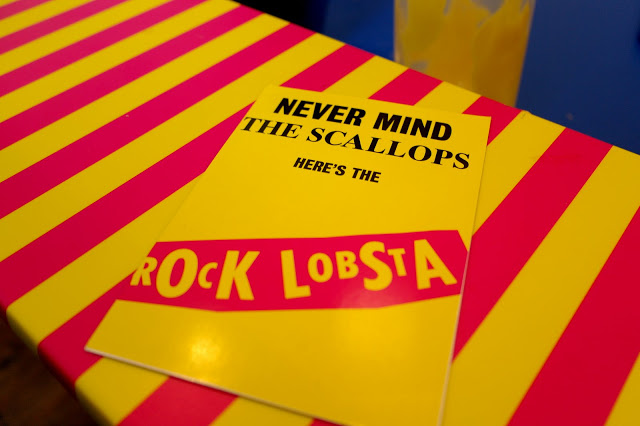 The lobster rolls.
I plumped for the crayfish with 1000 island dressing.
They were absolutely delicious, but a little fiddly and I ended up with serious food envy, watching my friends struggle with their enormous lobster splitters & oyster crisps.
My advice? Go for a roll, but share a box of crayfish as a side.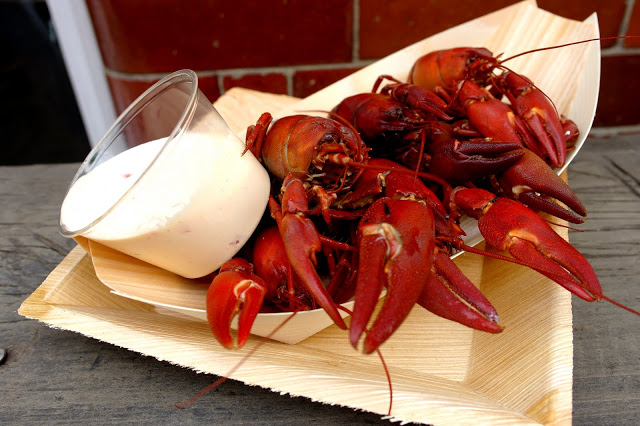 One of many satisfied customers on a remarkably sunny day in Shoreditch!
If you fancy giving Rock Lobsta a go, you can find it at Luna & Curious, 24 – 26 Calvert Street, London E2 7JP, from 12pm until 9pm.
But get a wiggle on, it'll be gone forever by Monday.
Don't be shellfish with your new found pop-up knowledge, share and share alike by pressing the 'like' button just bellow this post!
Enjoy.