This recipe was a sort of "whatever I have in the fridge" moment that turned into a household favourite.
Incredibly easy to make, the only thing you need is a little time.
With very little effort you'll have a cosy, satisfying meal that melts in the mouth and has you reaching to lick the pan clean!
Perfect for Sunday lunches or chilly evenings spent inside cosying up.
The rich, comforting gravy all but makes itself, so even the least keen cook should be able to manage this one!
To serve two (generously) you'll need:
Olive oil, salt + pepper
4 beef short ribs
2 onions, diced
2 garlic cloves, minced
1 sprig of rosemary
1 pint beef stock (I use Bovril)
2tbsp Worcester sauce
1tbsp tomato paste
1 large glass red wine
1tbsp honey or red currant jam
Sides – Anything you like! Mash, green beans, carrots, or I really like sauerkraut.
Start by pre-heating your oven to 160C/320F. Place a heavy bottomed pan (one with a lid) over a medium heat. Cover the bottom with a thin layer of olive oil. Season your short ribs liberally with salt & pepper, and once the oil's hot, sear each side of them.
Once brown on every size, remove the meat and place to one side.
Gently fry your onions & garlic until soft.
Nestle the meat back in, bone size down. Pour in your beef stock, Worcester sauce & tomato paste. Add a spring of rosemary.
Cover and pop into the oven for 2.5hrs.
Once done the meat should slip away from the bone easily. If not, add a little more stock and put it back in for another 30mins.
Prep your sides.
Once tender, remove the meat and place on one side. Remove the rosemary and put the onioney sauce over a medium heat.
Add the wine & honey and bubble away until reduced by half. Taste it to see if it's the perfect balance of rich, salty and sweet. Alter accordingly. Personally I like to throw in a thumb-sized knob of butter about now, to give the sauce a beautiful shine.
Sieve the sauce keeping both the onions and the resulting gravy.
Spoon some of the beautifully soft onion goop onto a plate (or onto mash in my case!) and top with a glistening piece of beef. Add your veggies & serve.
Pour gravy all over errthang.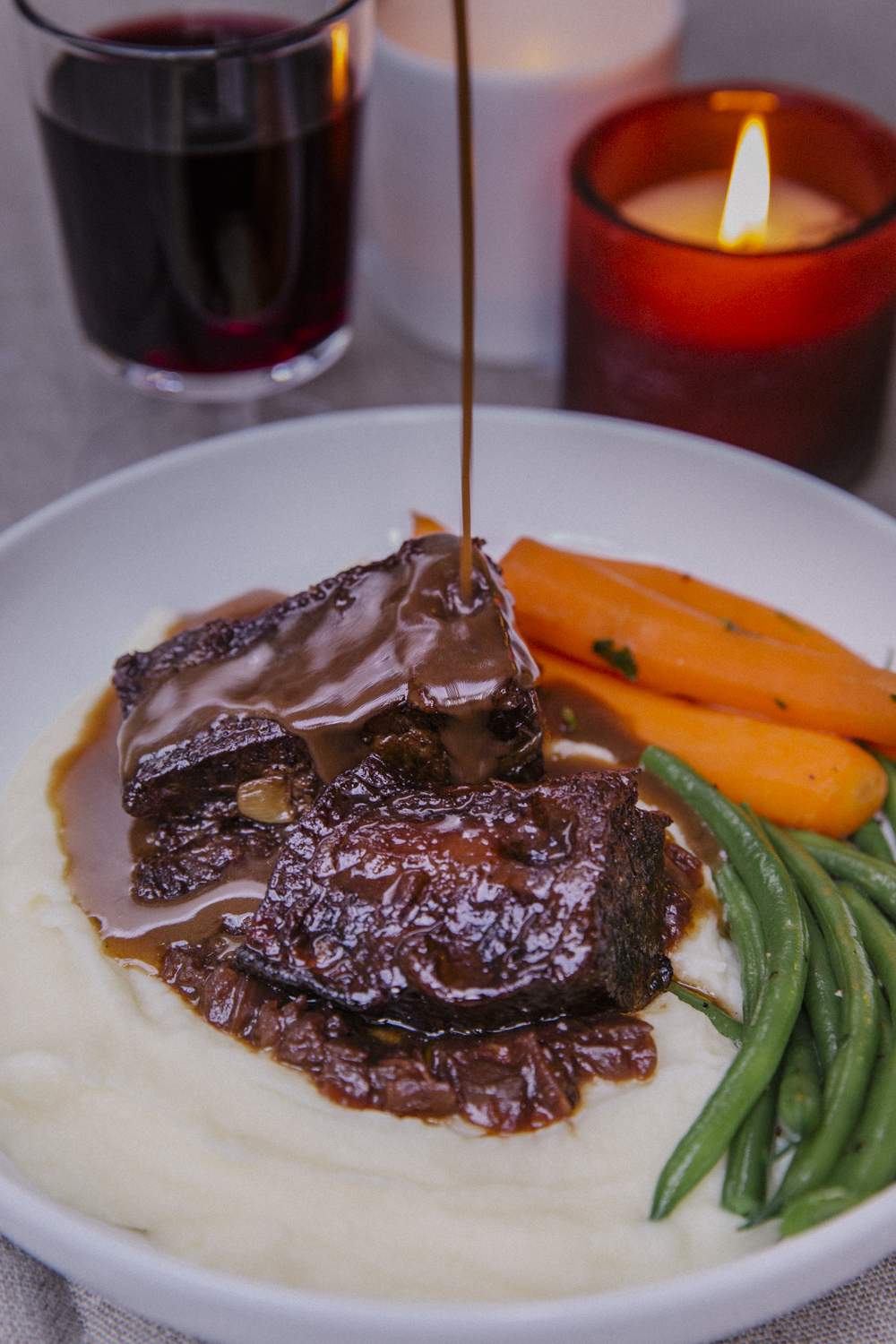 And tuck in.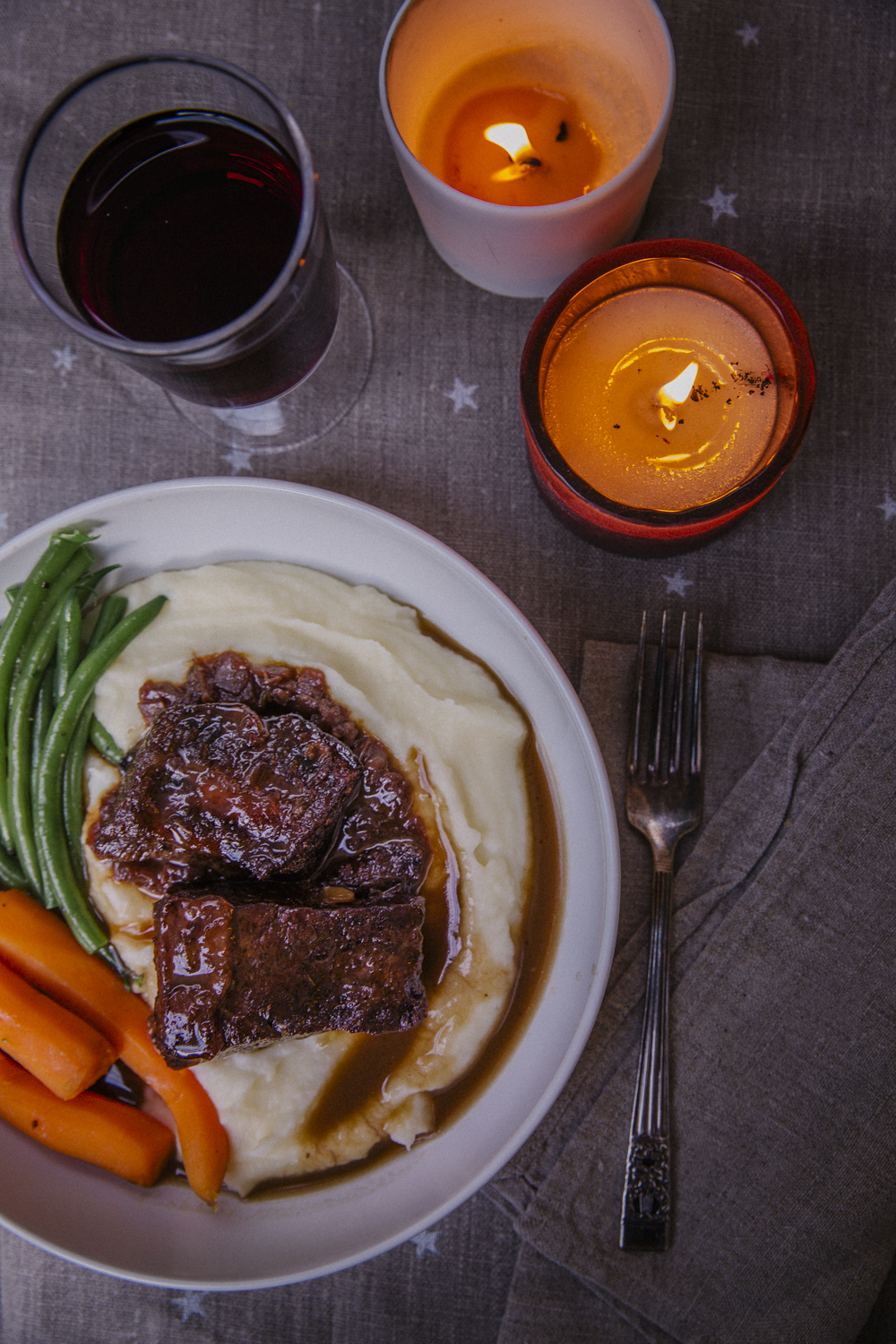 The meat will be so spectacularly tender you won't even need a knife to tackle it.
Bask in the glory and let someone else handle the washing up.
Should you have any left overs, I thoroughly recommend turning some crunchy French bread into a short rib sub.
Sure to become your most requested recipe this winter.