I am fit to burst with excitement!
Honestly, it's been a long time since I felt giddy about writing a blog post, but here we are!
You've been so patient waiting for wedding pictures, dress details and the full scoop on the day, and I'm quite literally buzzing with joy to share the first of many wedding blog posts.
Starting, of course, with The Dress.
An utterly unique, couture creation, more beautiful than I'd ever dreamed possible.
Everything I ever wanted in a wedding dress, classic, timeless, and covered in roses!
I had always wanted to wear a crown of flowers on my wedding day, but we weren't sure they would stand up to the Italian heat.
So I found something even better.
A crown of 18K gold, hand painted wildflowers. A collaboration between two wonderful British designers, Hermione de Paula & Christopher Thompson Royds.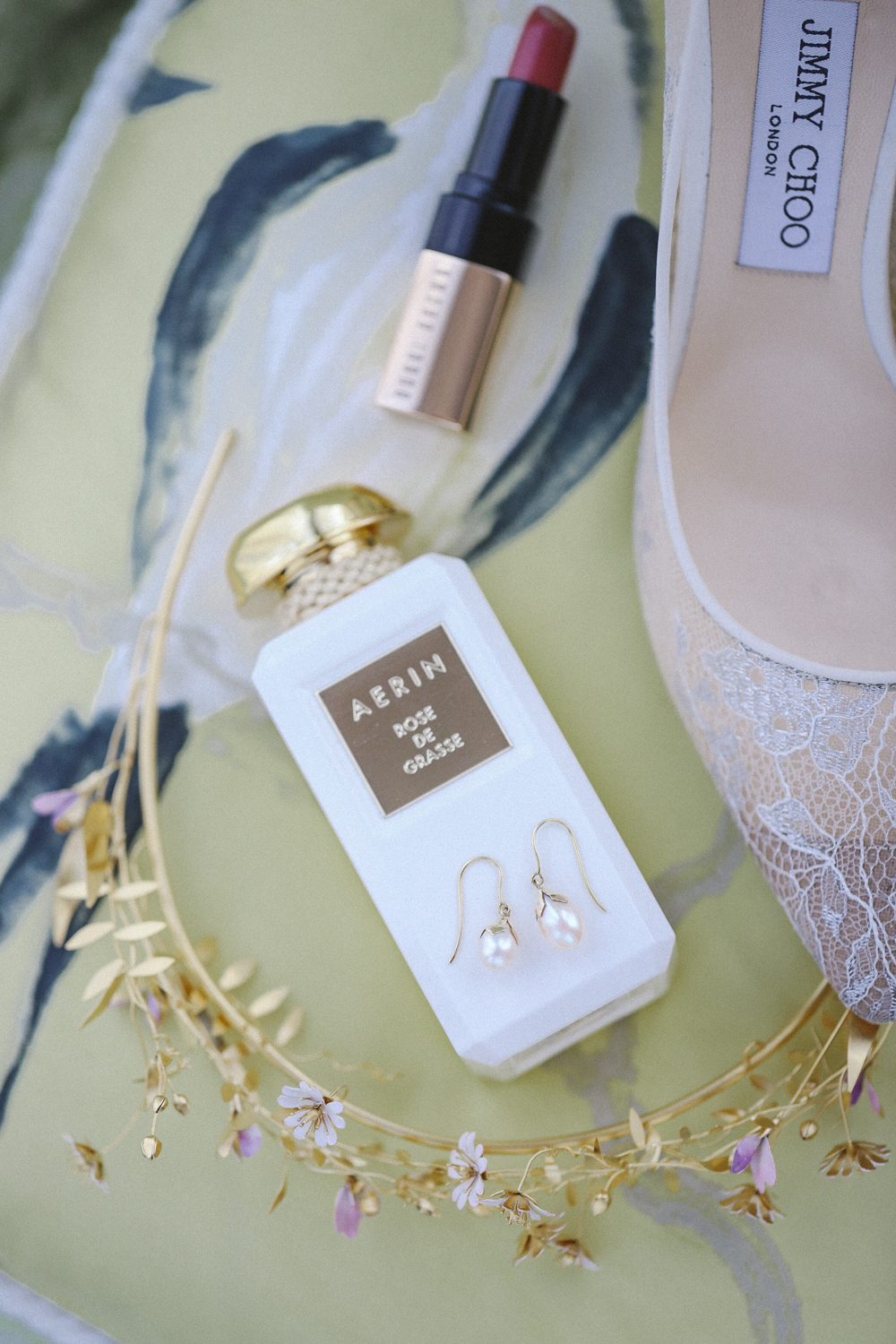 So lifelike, so delicate and real, you'd almost believe they grew in a meadow of gold.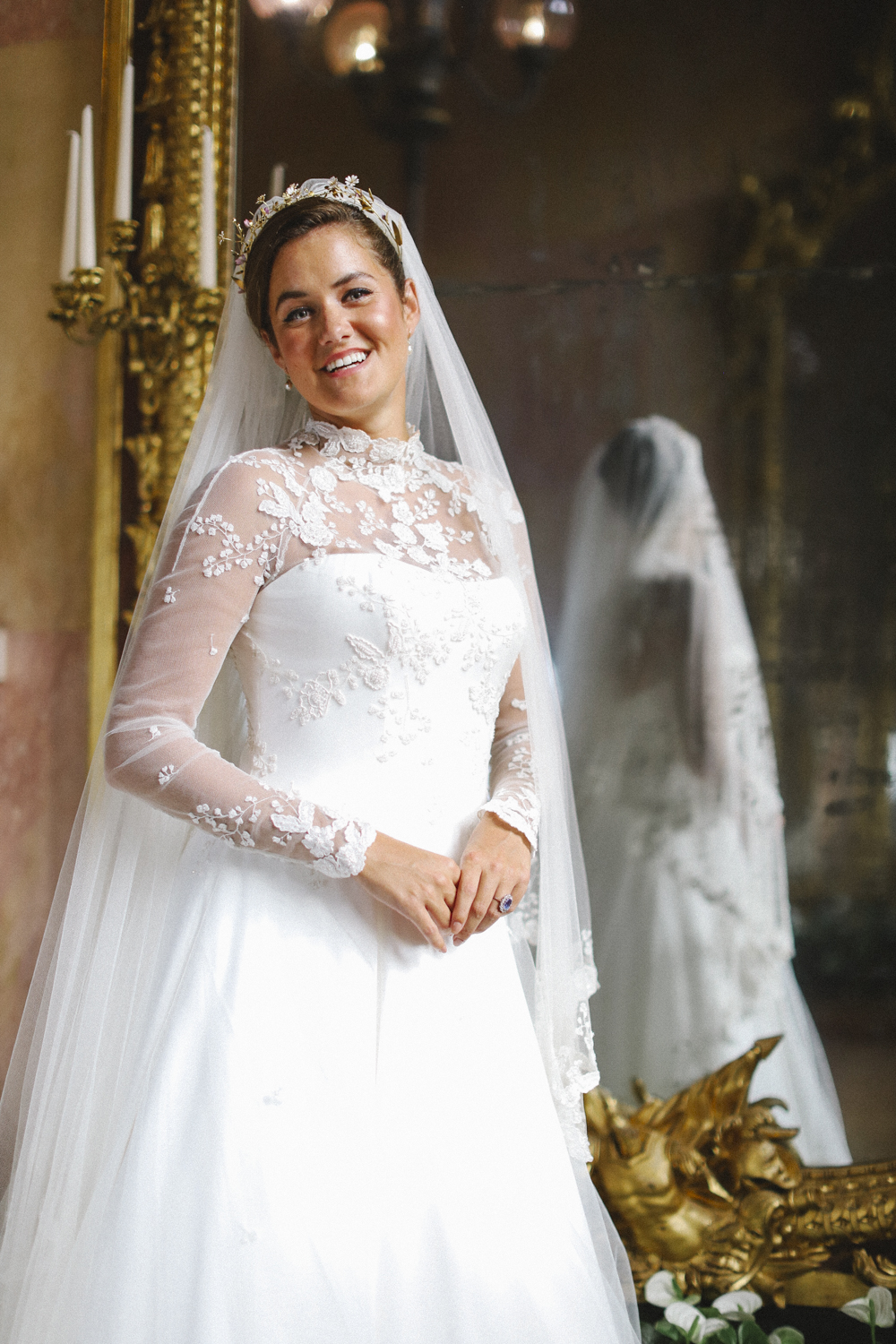 It was the perfect piece to tuck the hand embroidered silk tule veil into.
Paired with Silver May Snowdrop Earrings.
The dress, as you know, was designed by none other than Chelsea wonder woman, Phillipa Lepley.
And despite its size, layer upon layer of silk, hundreds of pearls and never ending veil, it was surprisingly breezy and easy to get around in.
Though anyone who's worn a sizeable gown will know the hilarity that ensues when your MoH has to help you to the loo!
I couldn't tell you whether we cried more that day from emotional moments or simply from sheer, stomach aching, breath stealing, mirth.
The veil, hand-made by Phillippa's fairies in London, was my favourite part.
Lighter than air, surrounded by the most beautiful ring of roses, dotted with pearls which danced in the light.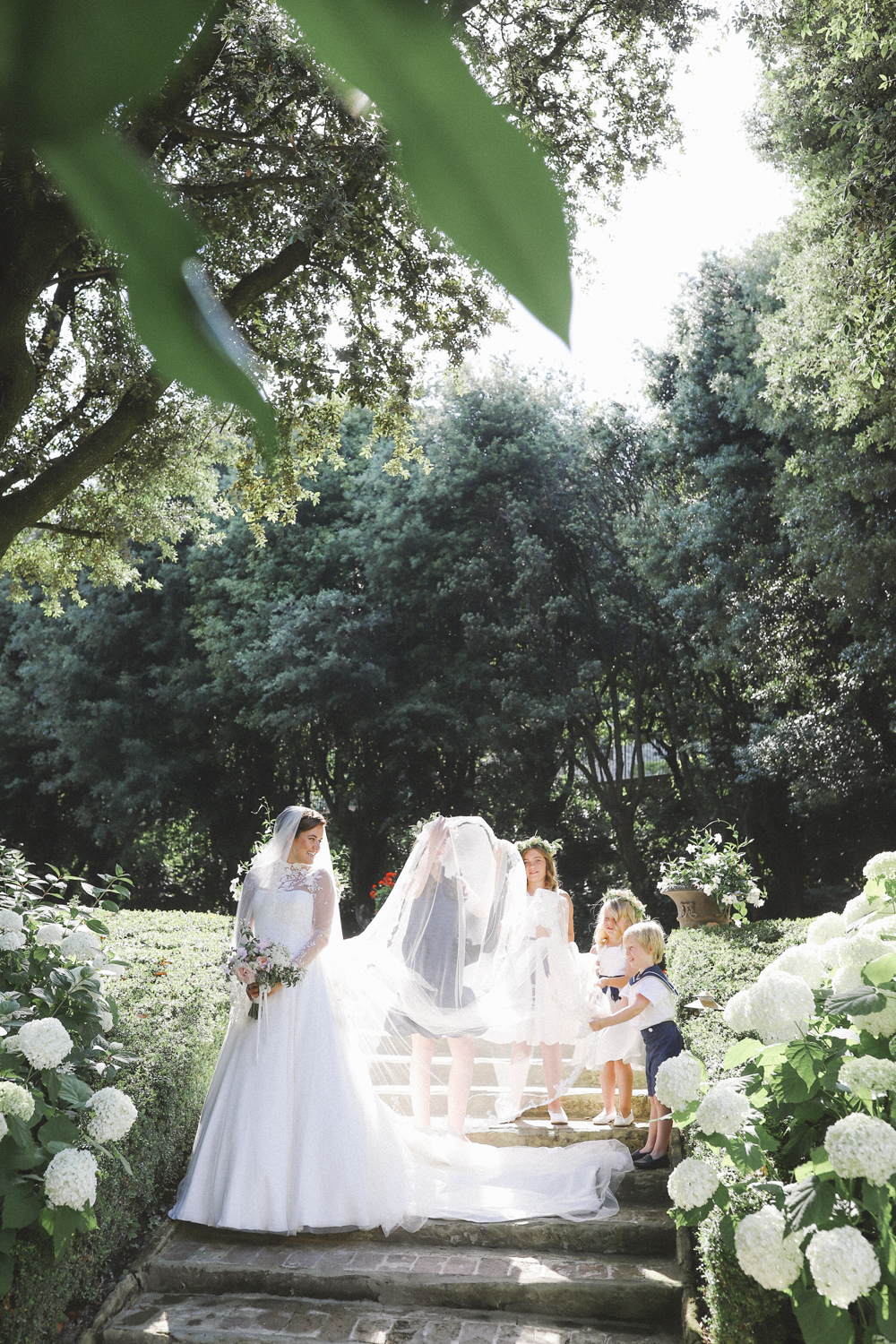 My little helpers took their duty of looking after it very seriously indeed.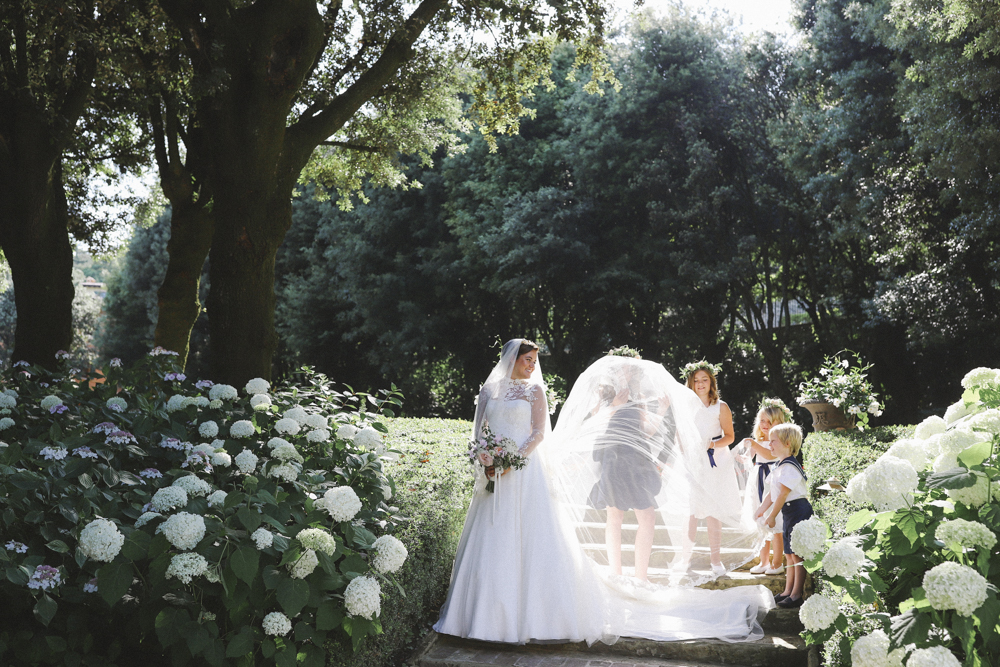 Mum stole the show in Carolina Herrera.
(I'm not joking, people audibly gasped when she walked in and many a friend patted my husband on the back and said "well you have nothing to worry about!")
Mother of The Bride is not an easy role to dress for, but she nailed it.
I will treasure our pictures together forever.
My littlest bridesmaids wore white dresses with bows on the back and navy blue silk ribbons.
My page boy looked devastatingly handsome in a custom sailor suit.
And they all wore Papouelli shoes, from the most adorable little shop in Marylebone.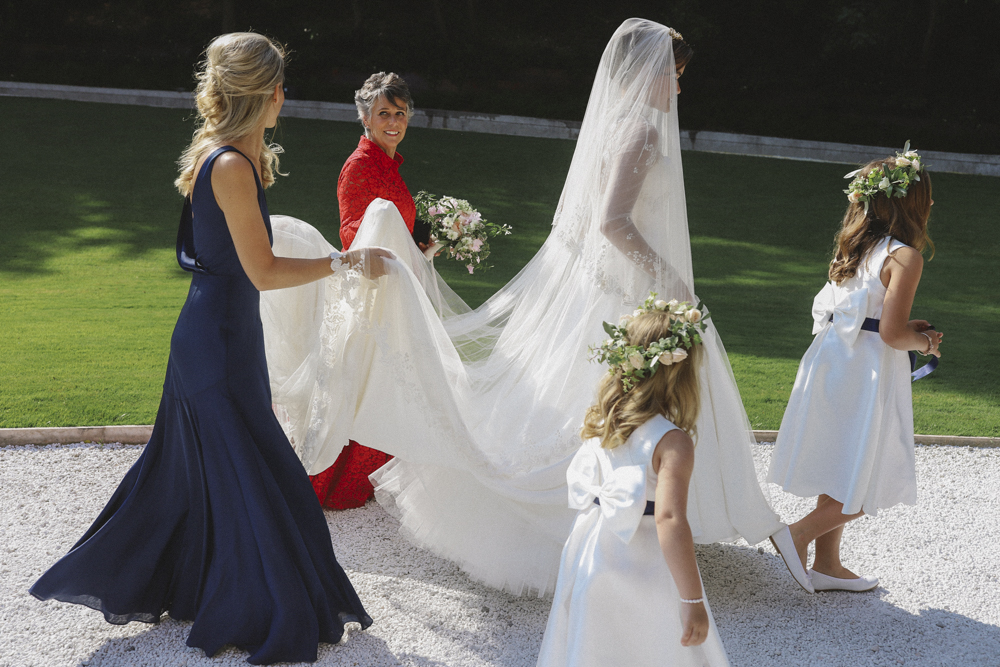 Valentina wore The Essie Dress which you helped me pick all those weeks ago!
While my eldest, wisest, especially beautiful bridesmaid (and mini-me) Niamh, wore a navy blue prom dress which suited her perfectly. Paired with sequin Jimmy Choos, no less.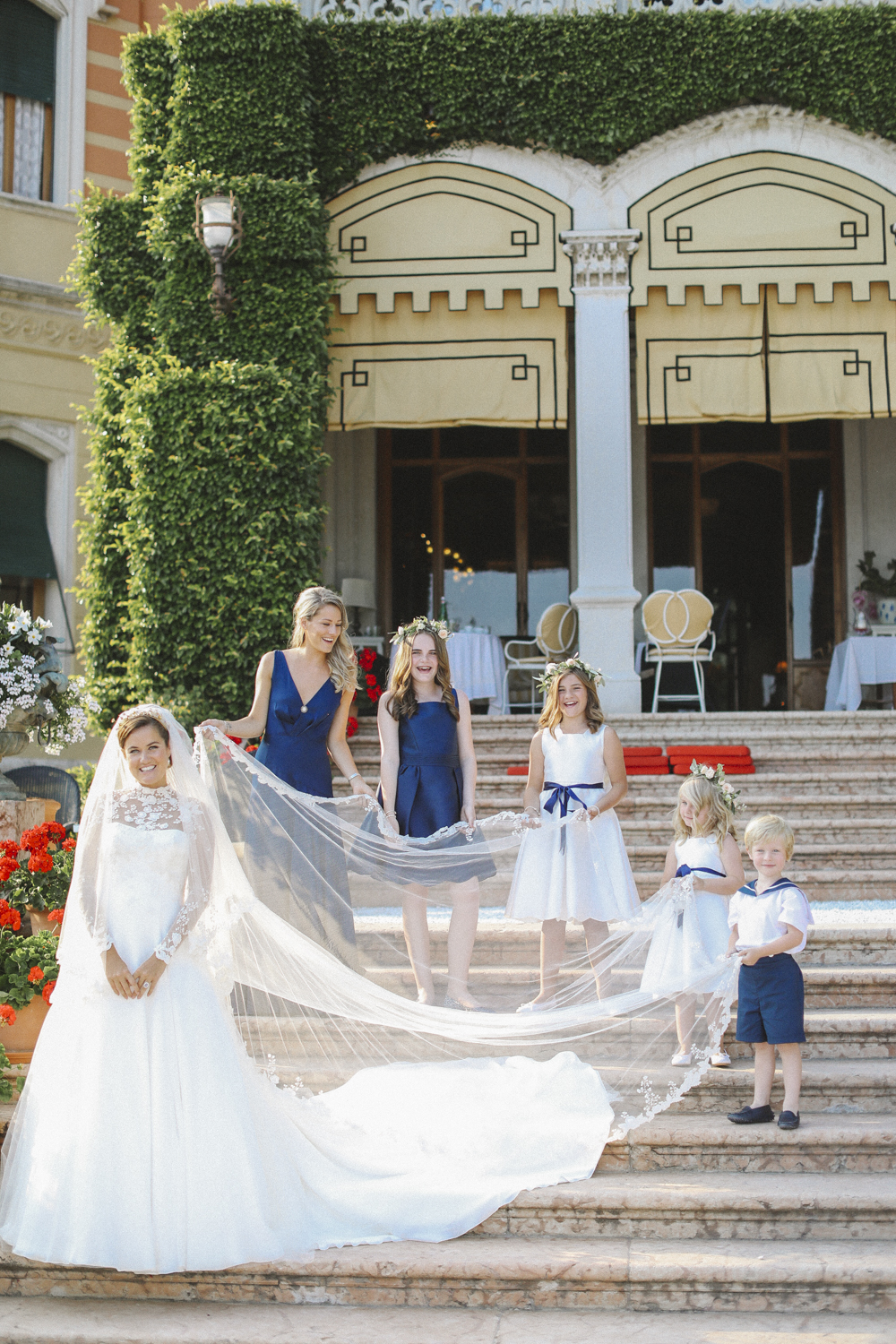 Hoping to avoid the "wall of bridesmaids" effect and have half the congregation process down the aisle, I decided very early on to only have family as my wedding party.
I was a little nervous as to how it would turn out on the day, I assumed there would be hijinks, miss-behaviour, tears and tantrums. And I had made my peace with it all.
I couldn't have been more wrong. The littles were an absolute delight, we didn't have one tear, no juice spilled over white silk, not one shenanigan. They were a true credit to their parents, and I'm so grateful I got to borrow my little ducklings for the happy day. They were the icing on the wedding cake.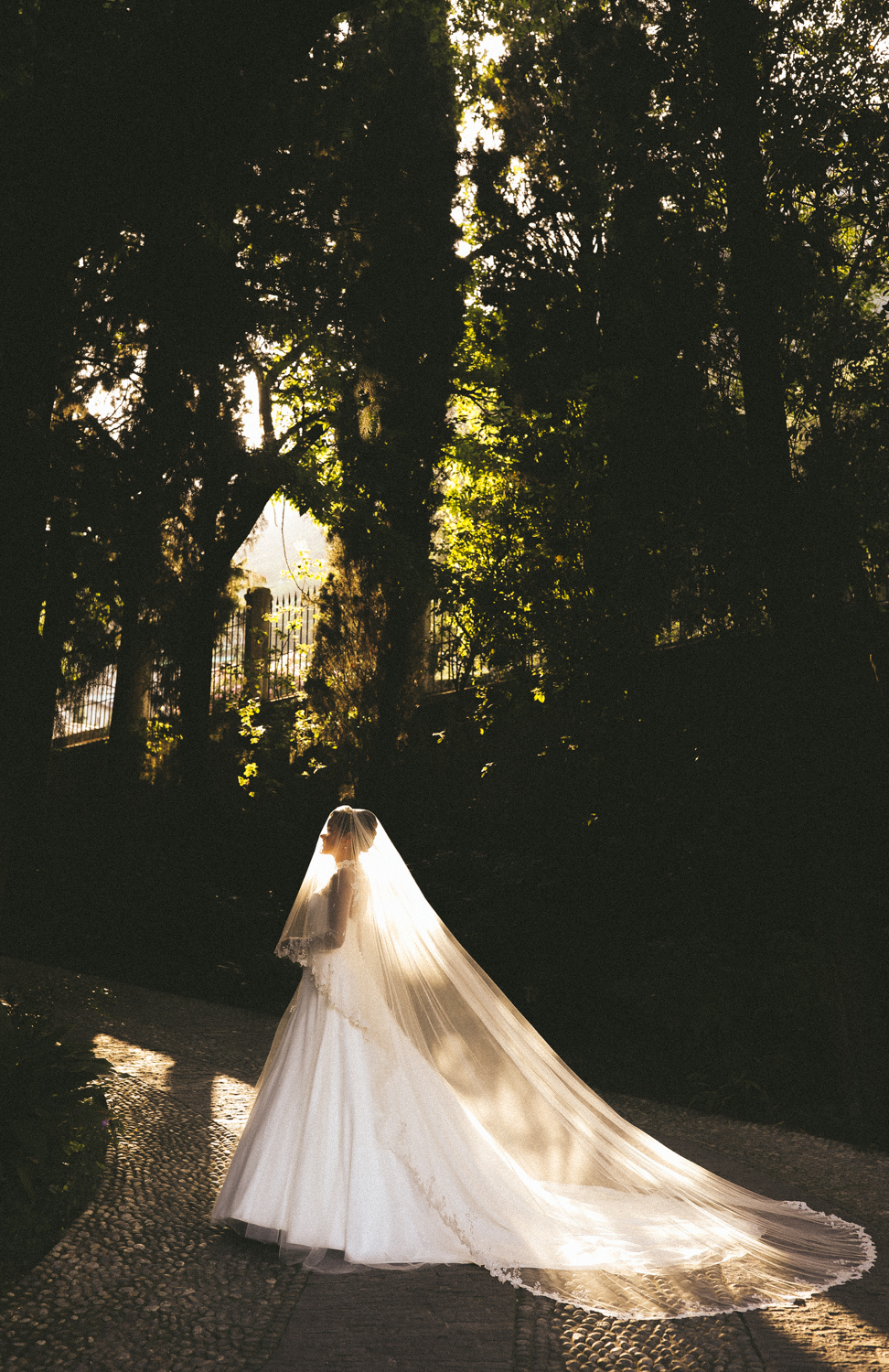 As the sun dipped lower in the sky, the dress came to life, sparkling in the golden light.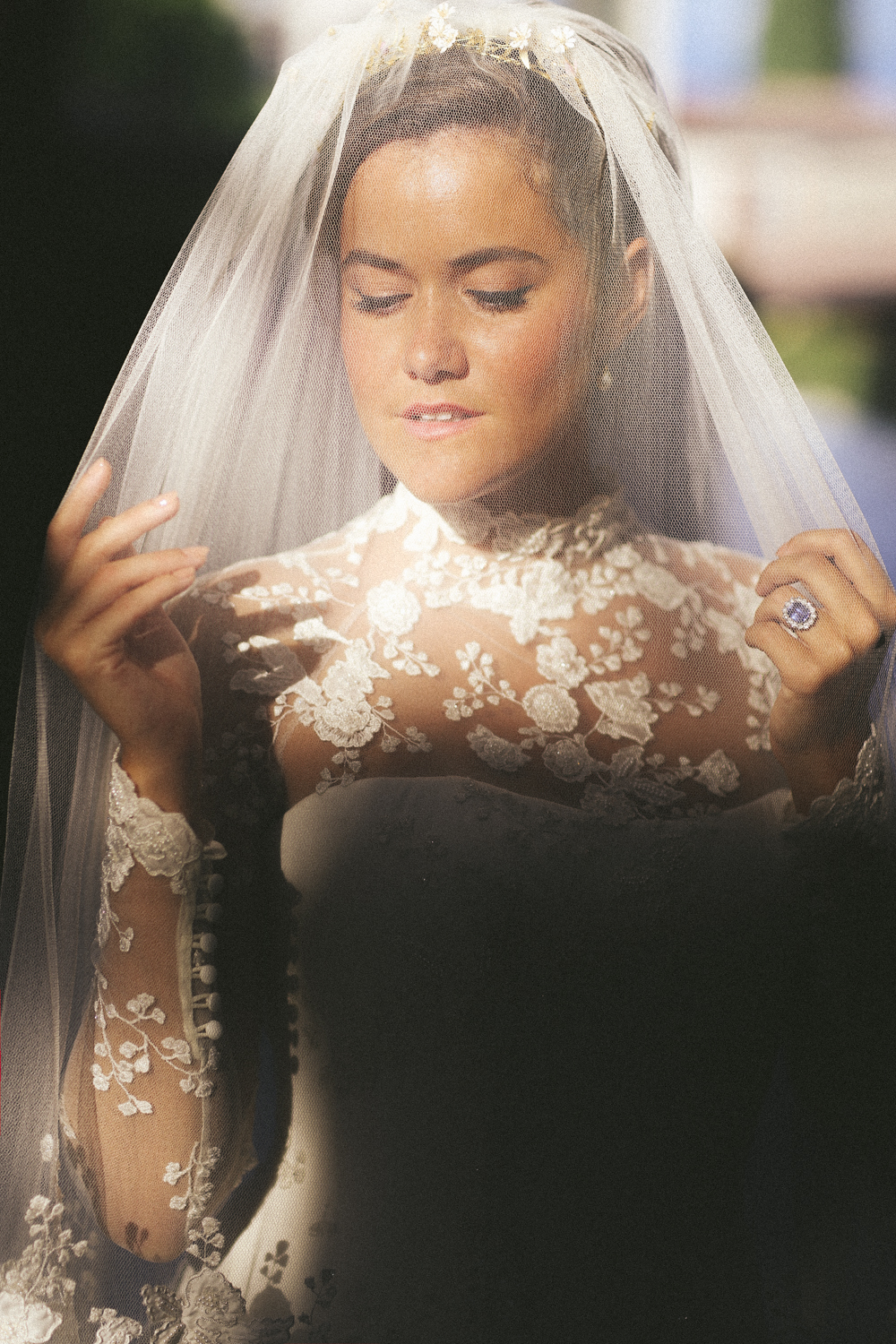 Signalling that it was time.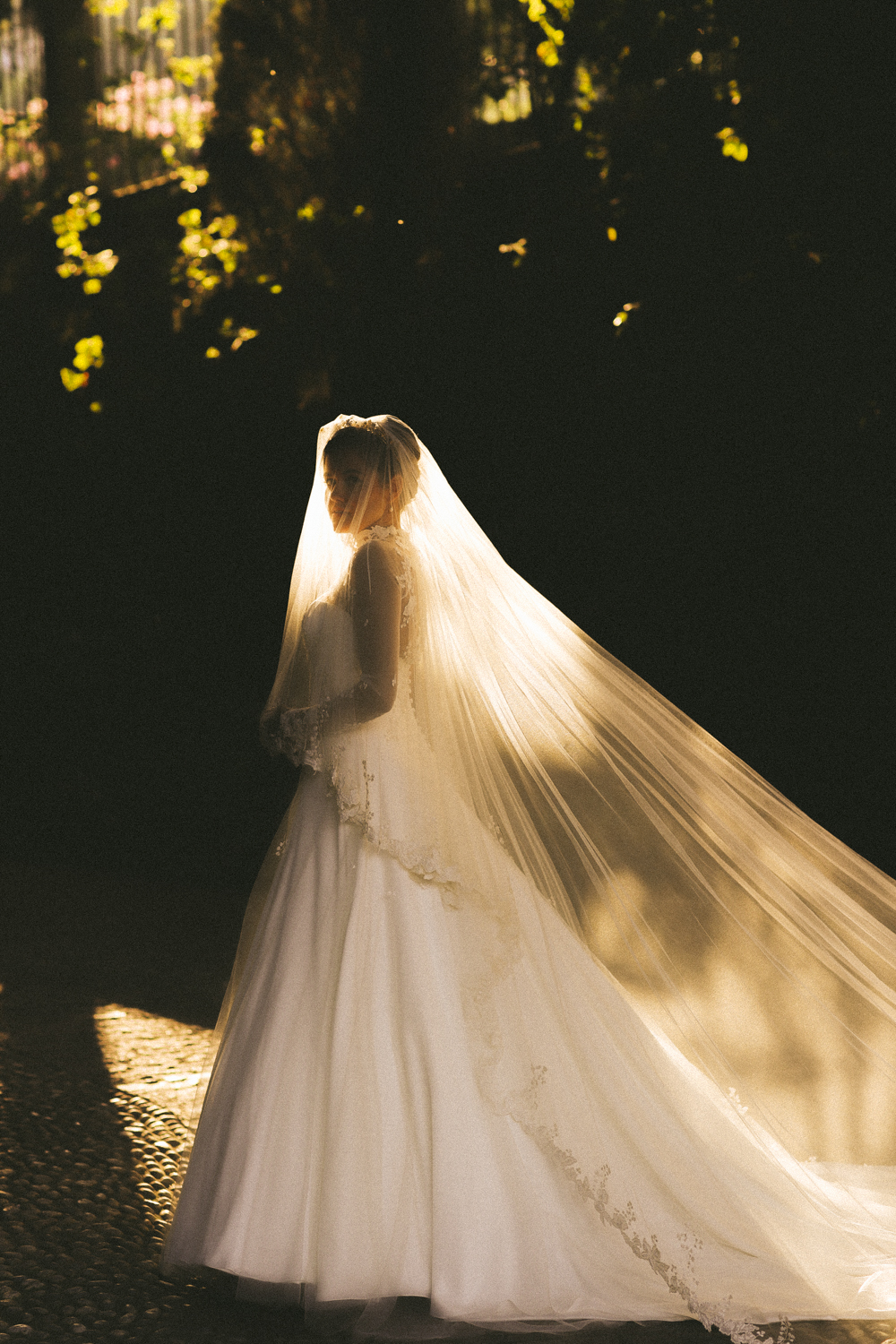 And so off I went into the sunset to make my promises…
But more on that another time.