So you're ready for spring!
…but the weather, birds 'n' bees haven't quite caught up yet.
Don't worry, I know just the place.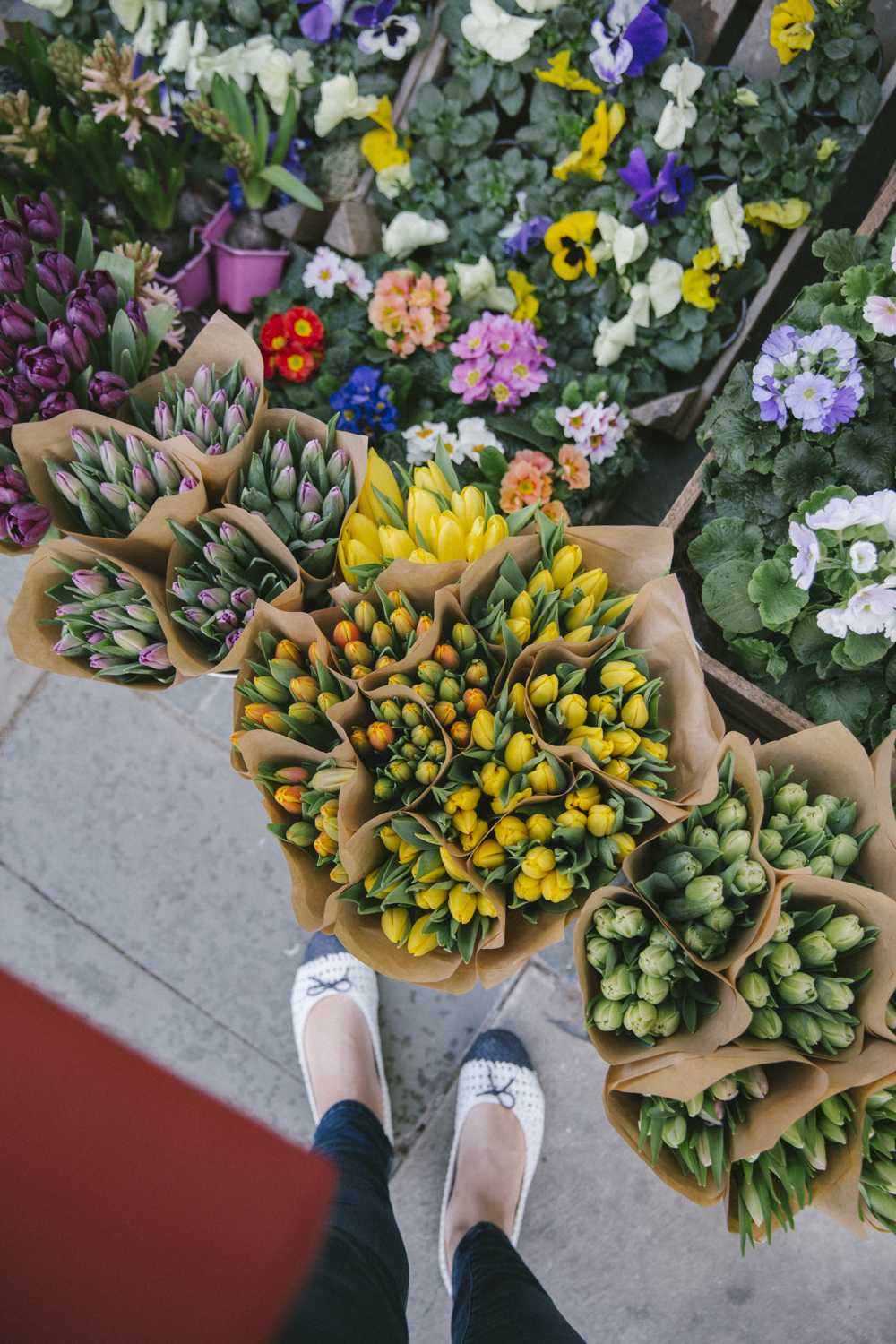 A pretty little London street where spring is quite positively bursting from the seams!
Flowers creep from pavements, flurry up walls and along shop windows.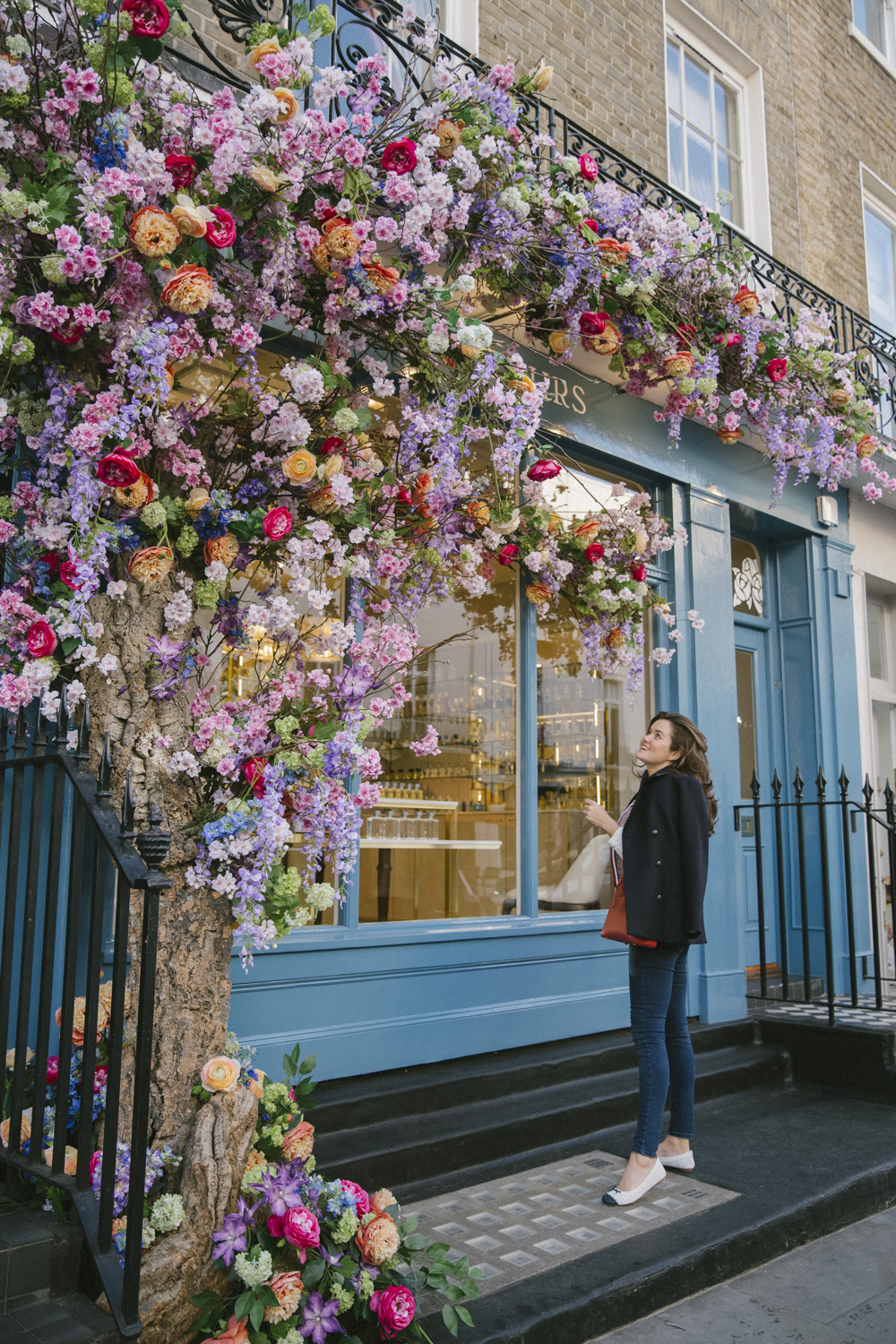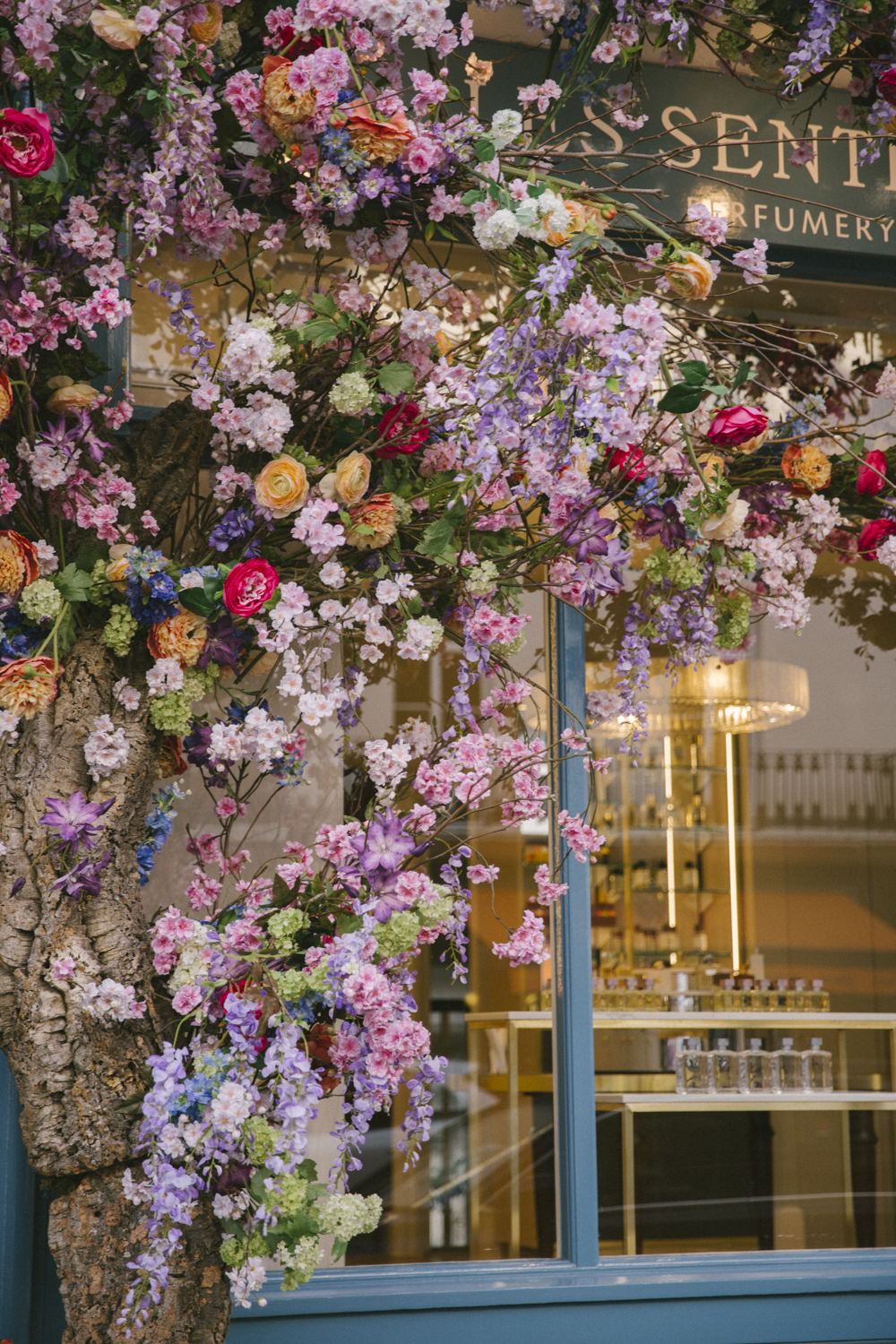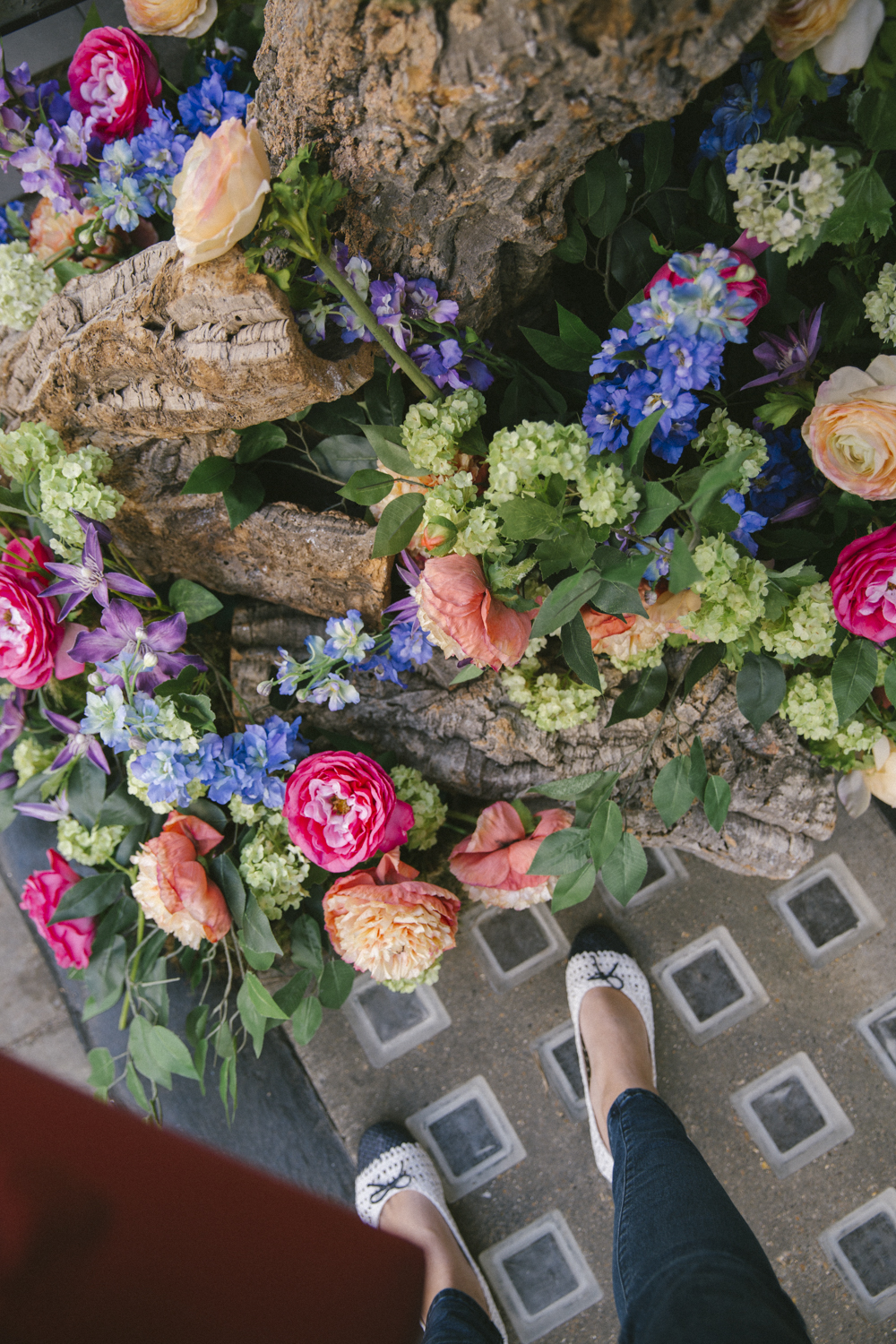 It's just the place for those hungry for a taste of what's to come.
Navy pea coat (on sale!) // Red-white-&-blue blazer
Ballet flats // Similar bag (on sale!)
Ad - Shop this post