God I love brisket.
That melt in the mouth tender meat, the tang of bbq sauce, that rich smokey aftertaste.
You really can't beat good old fashioned comfort food!
It requires next to no work, and gives you the most unbelievably delicious pay off. Which is my favourite kind of work!
Whether you like yours in a bun, served with buttery mash or in tacos like mine, this brisket recipe is child's play.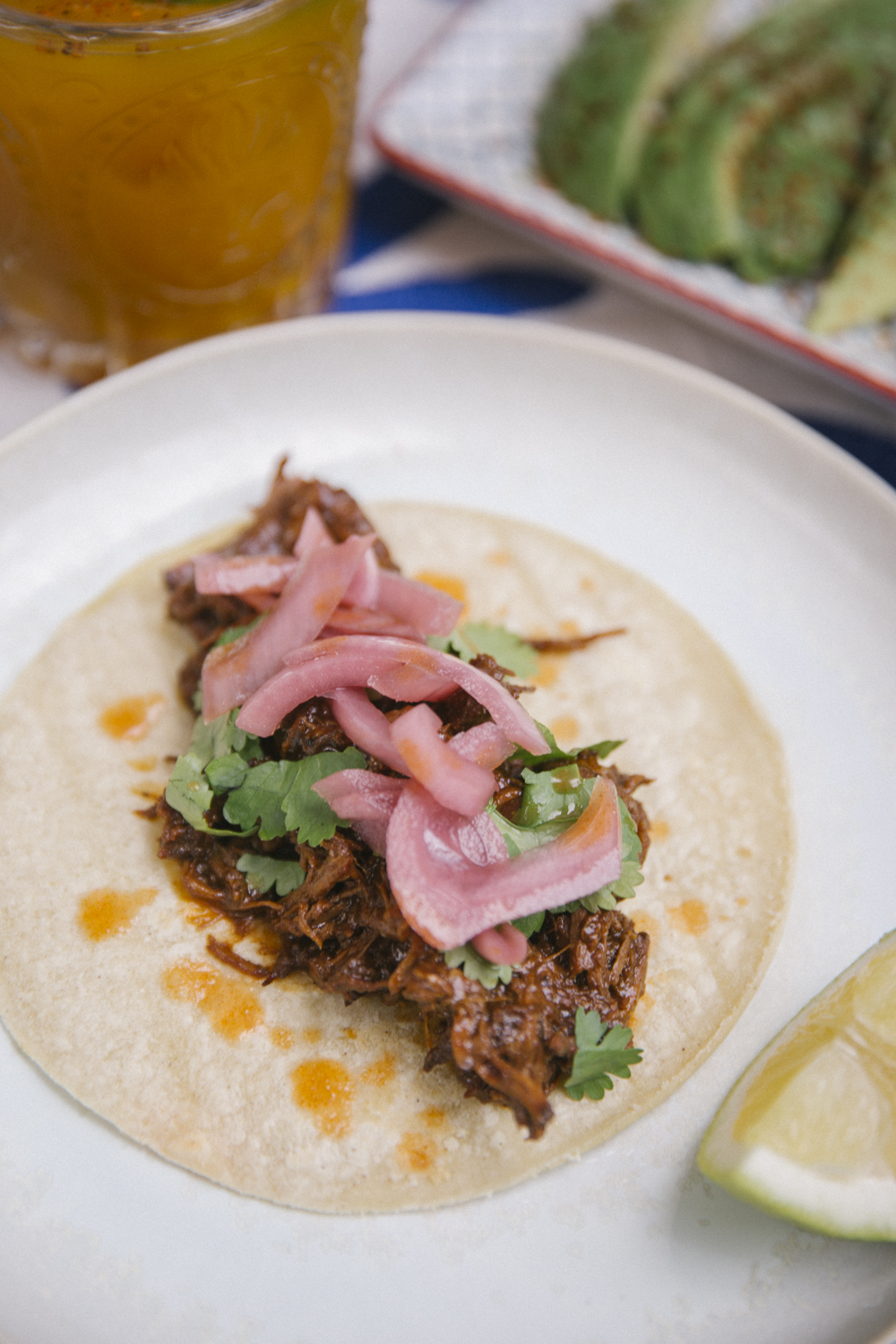 All you need is a slow cooker and patience. The rest will fall into place.
Ingredients –
Beef brisket (about a kilo/2lbs)
1tbsp dried thyme
1tbsp smoked paprika
1tsp freshly ground black pepper
1tsp salt
1tsp garlic powder
2 bay leaves
2 cups of strong Lapsang Soushong tea
3tbsp Worcestershire sauce
1 bottle barbecue sauce
In a little bowl mix together your thyme, paprika, pepper, salt and garlic powder. Rub this spice mix all over your brisket, then place the meat into your slow cooker.
Brew 2 cups of tea using your lapsang tea, once it's nice and strong pour into the bottom of your slow cooker. This is going to give you the wonderful smokey taste.
Add your Worcestershire sauce (pronounced wu-stu-sheer incase you're not from around these parts!), put the lid on and cook on low.
Timing wise you're going to want to leave it for about 8 hours, but slow cookers do vary so check it an hour before just incase.
When it's ready most of the liquid should be gone, leaving a beautifully tender piece of meat that will fall apart with a couple of forks.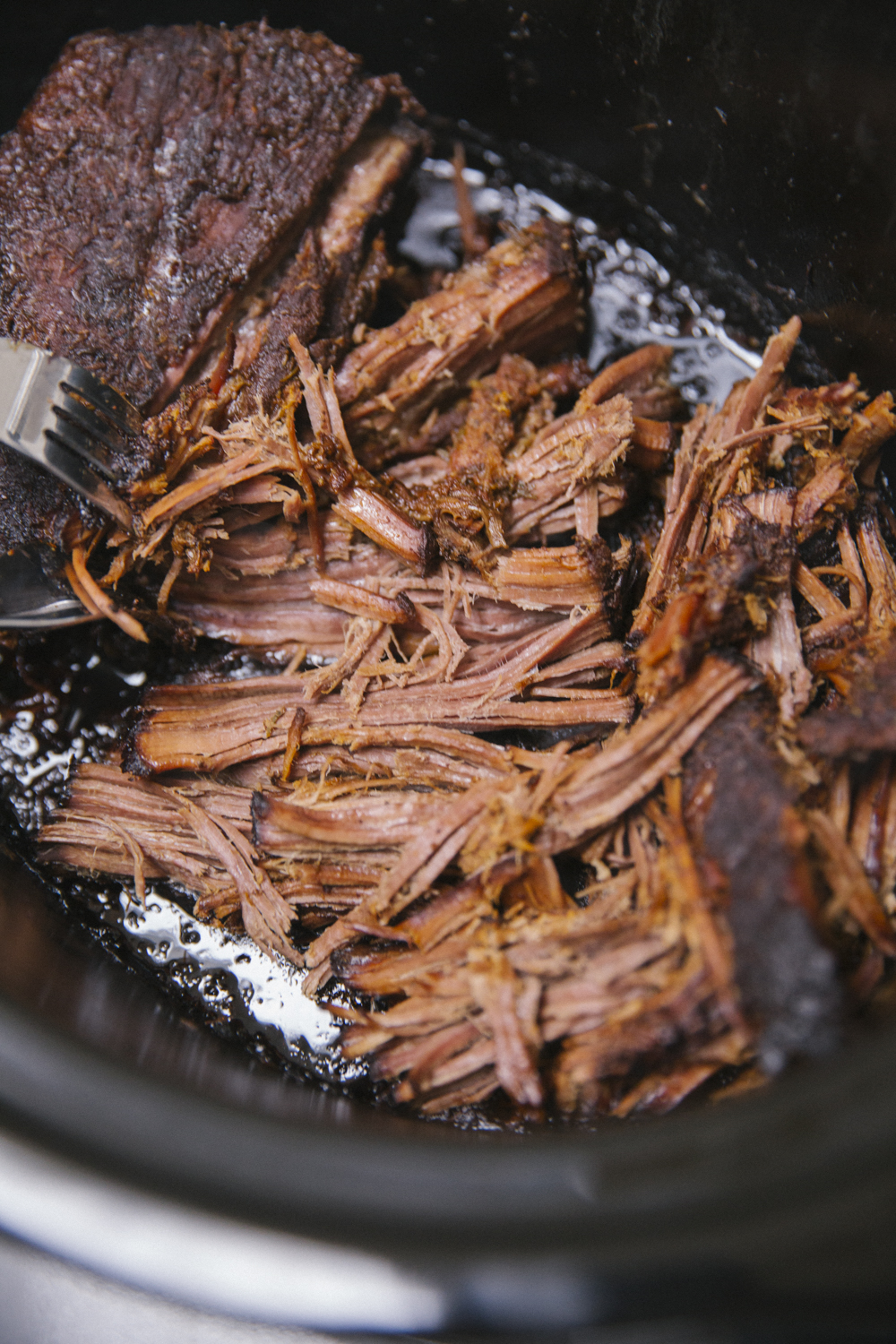 Stred the meat.
Pour in your bbq sauce.
Mix and serve however you fancy!
Personally? I'm partial to tacos!
The perfect balance of those rich, smokey, deep flavours, with cool avocado, fresh herbs and zingy pickled onion slices.
The cocktails don't hurt either!
If you don't use it all, seal your brisket up once cool and pop into the fridge for easy lunches and suppers for at least a couple of days.
Smokin'!