These quick and easy, buttery Halloween cookies are so good…
…they're worth killing for.
*Lights go out, dramatic piano music, evil laugh, hand rests on your shoulder*
They are the perfect Halloween DIY for those who quite like Halloween, enjoy getting involved but don't necessarily have the time for any of those in depth Pinterest projects.
Serve them to guests if you're hosting, take them as a gift if you're attending (maybe in a beaten up first aid box instead of a tin?), take them into work and be the office hero, make them with littles for a fun afternoon, or just do it for the 'Gram.
The recipe is so easy, anyone can make these!
To make a batch of about 20* you'll need:
Biscuits- 
200g salted butter, very soft
100g icing sugar (powdered sugar in usa)
200g plain flour
100g corn flour
1tbsp ground ginger
Icing-
200g icing sugar
2tbsp lemon juice
Red food colouring
*20 sounds like a lot, but these vanish faster than a blonde in a horror film. 
Cream together your butter and sugar. Add the flours and ginger and combine. (You can use a food processor for all of this.)
Take the dough out, split into two and roll into large sausages. Cover in cling film and chill in the fridge for at least 30mins or until you're ready to bake.
When you're ready, pre-heat an oven to 160C/320F. Line a baking sheet with baking paper or a cookie sheet. Unwrap your dough and use a sharp knife to cut into about 20 discs. Place onto the tray and bake on the middle shelf for 25mins.
Leave them to cool on one side, don't remove from the paper or tray.
While they're cooling down, mix up your icing. Put the sugar into a bowl, slowly add the lemon juice while stirring. You want a smooth consistency that will pour onto biscuits but won't run off the edges, so play around with the quantities until you're happy.
Spoon onto the top of the cookies, flattening with the back of the spoon, but try not to leave any lines.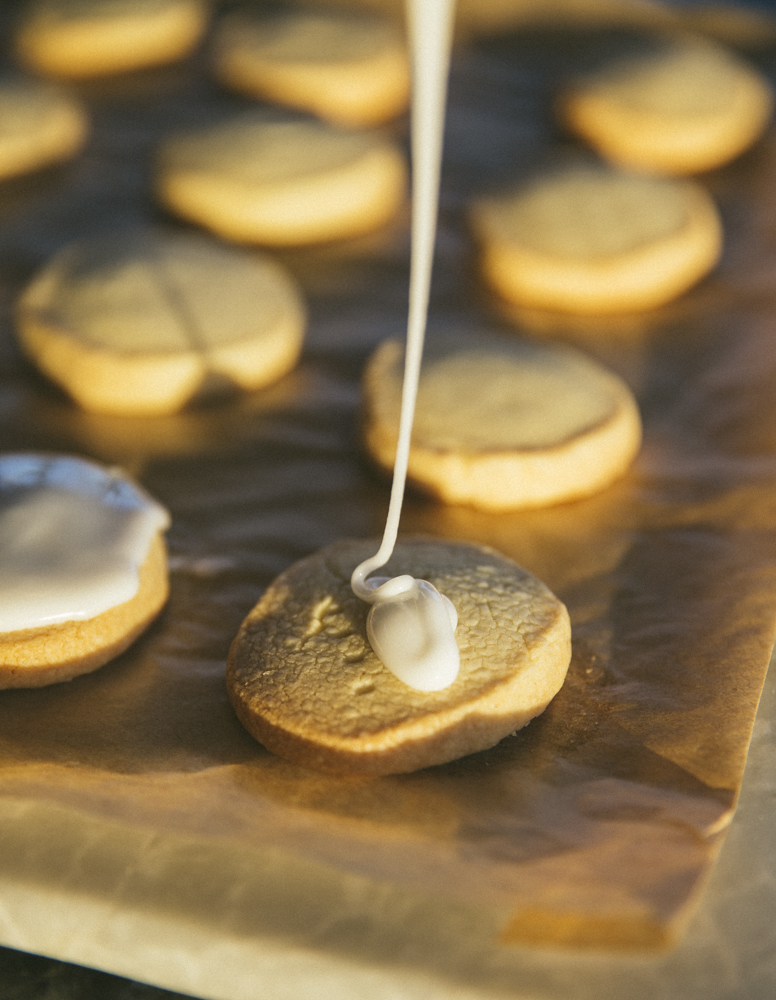 Cover a surface in newspaper, pop your cookies on top. The white icing needs to harden a little and form a skin on top, or the colours will bleed into each other (excuse the pun).
Use your red food colouring to thin out the remaining icing and make it a deep scarlet colour.
Then use a spatular or spoon to flick the "blood" all over the cookies.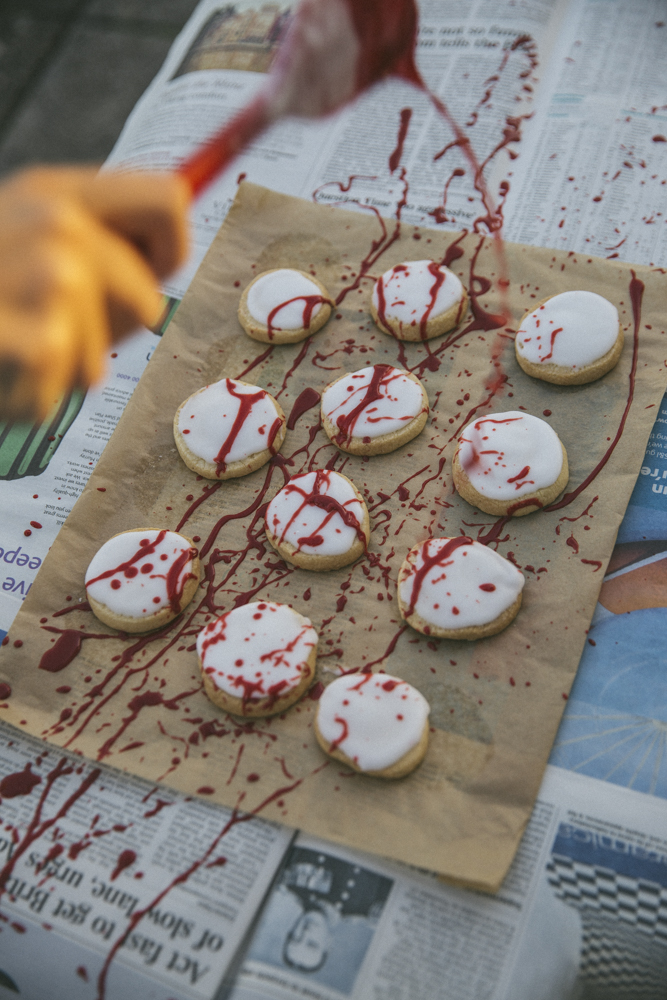 You really need to get into this bit! A good violent arm movement does wonders.
You can then go for a few more delicate dribbles later.
Serve right away or wait until dry to box up.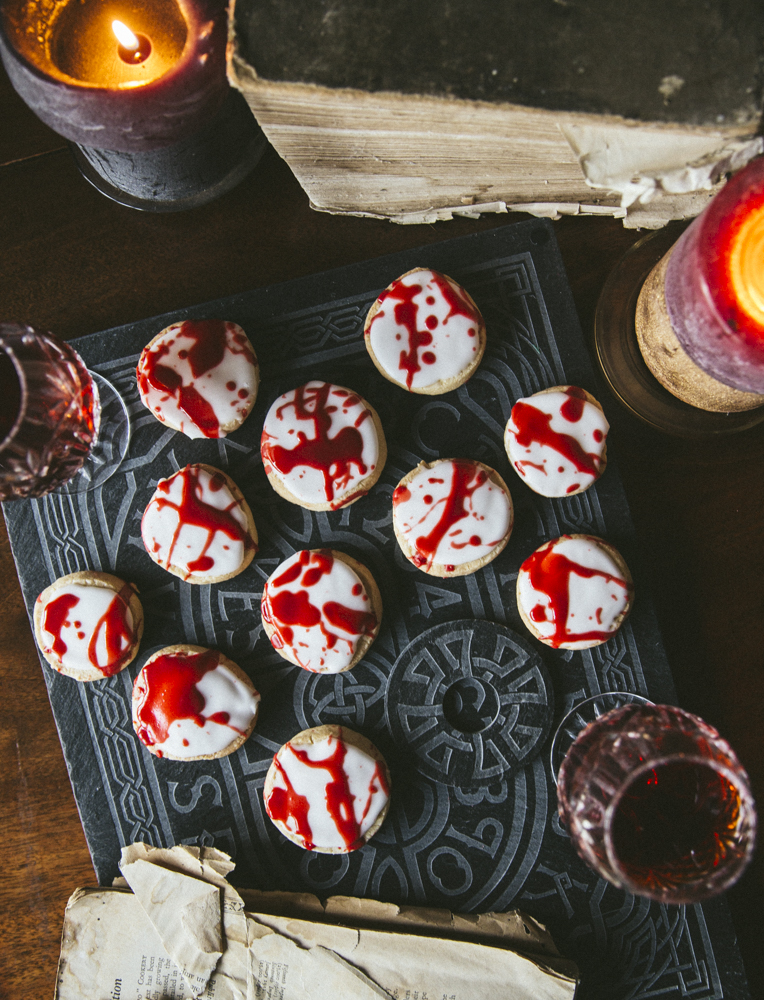 The ginger gives a really nice warming touch, while the buttery shortbread melts on the tongue.
Now if you'll excuse me, I could murder for a cuppa with mine…