Waking up at Gleaneagles in Scotland is always going to feel pretty special, but when you wake up to a view and weather like this…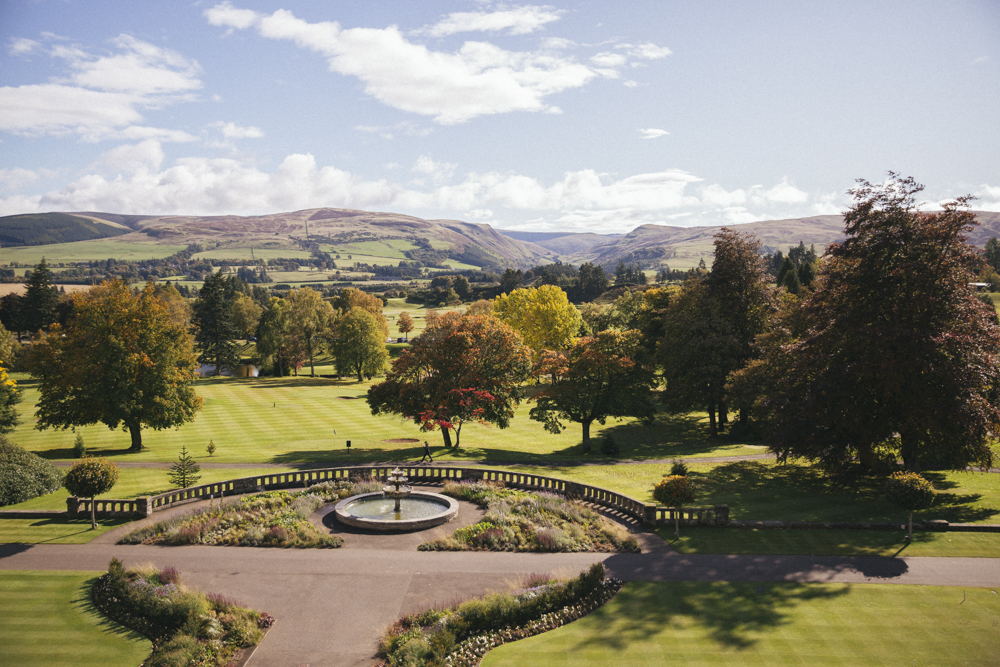 …well, that's just irresistible!
My fella and I flew up to Scotland for a long weekend with our friends Julia and Thomas.
Starting our trip at the inimitable Gleneagles hotel, and starting our first day raring to go!
We wolfed down breakfast and headed for the grounds to explore.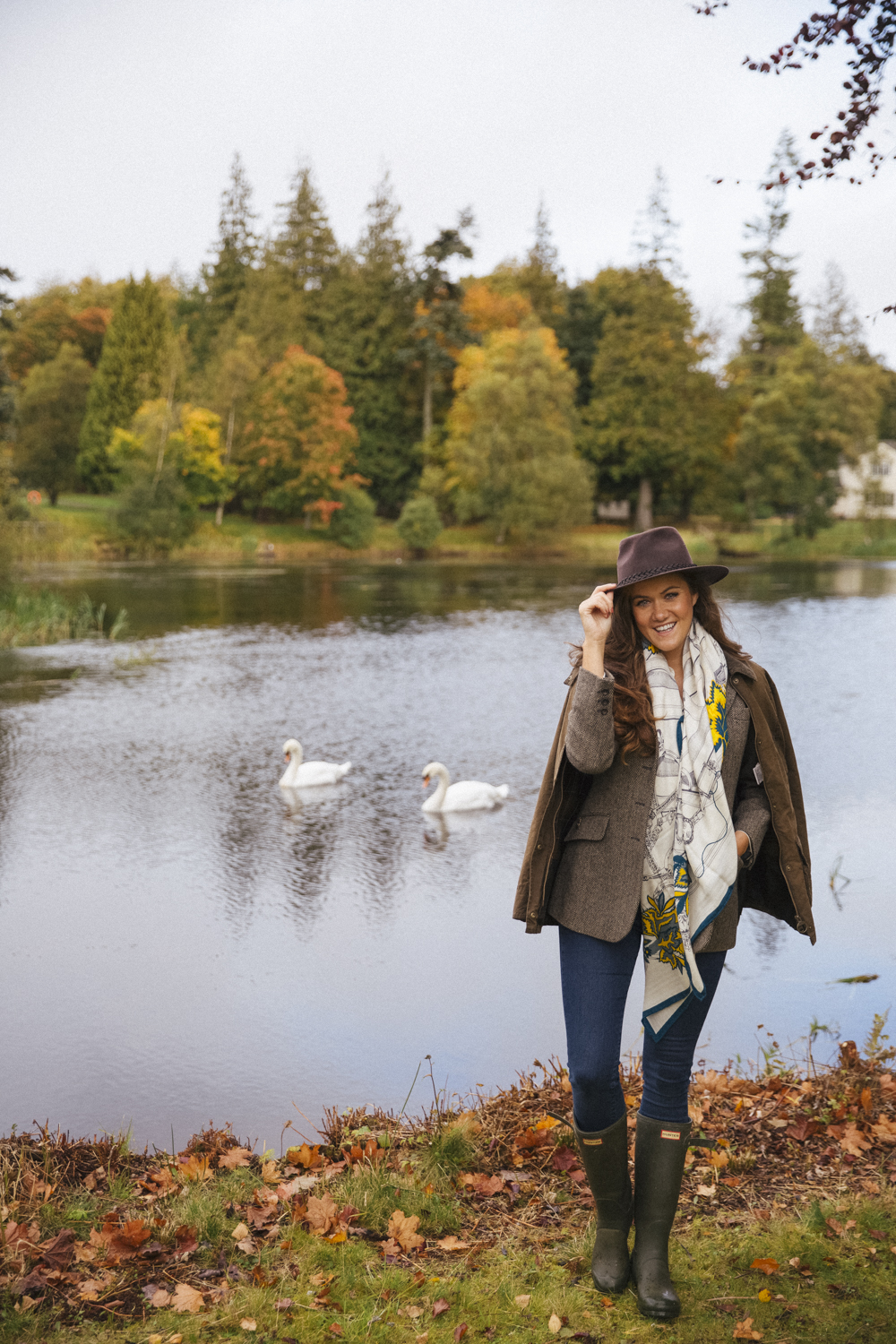 Silk shirt // Hermes scarf
Ad - Shop this post