Vegetarians, look away now. This isn't for you I'm afraid.
Meat lovers? I have found utopia.
In an Aladdin's cave in Soho you won't just find some of the best food in London, but some of the best food I've ever had anywhere.
Check in upstairs and you'll be led down into the belly of the beast, complete with velvet sofas.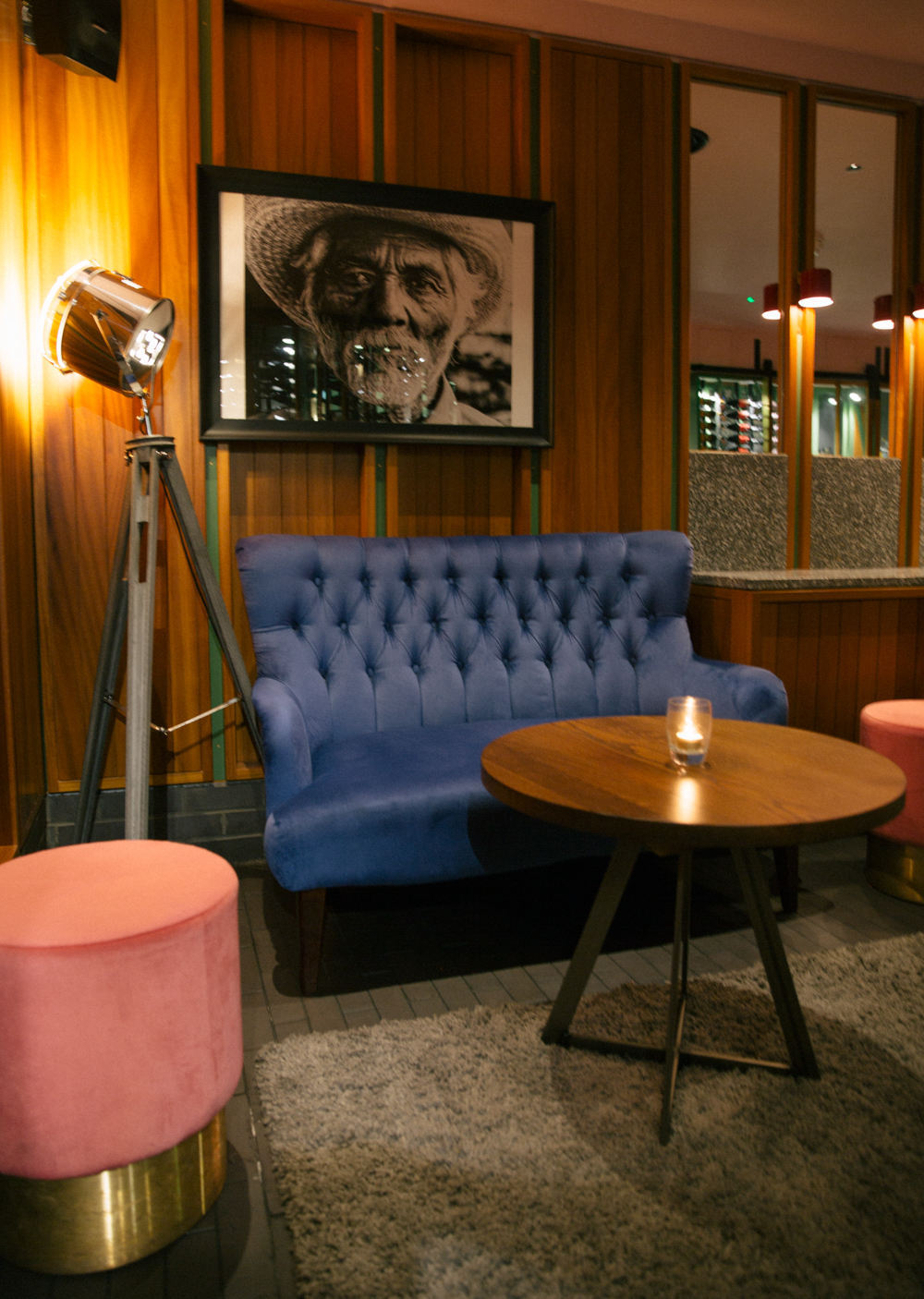 And cocktails.
Once the rest of your party arrives (as you know I'm forever tragically early for dates) you'll be guided to your seat.
Personally I recommend the bar.
Pull up a stool and watch the show.
The restaurant is set around a series of fire pits, upon which huge, glistening slabs of meat smoke, sizzle and hiss.
Peruse the menu and drool a little as you watch a kitchen staff of Thor's descendants stoke, turn and slice.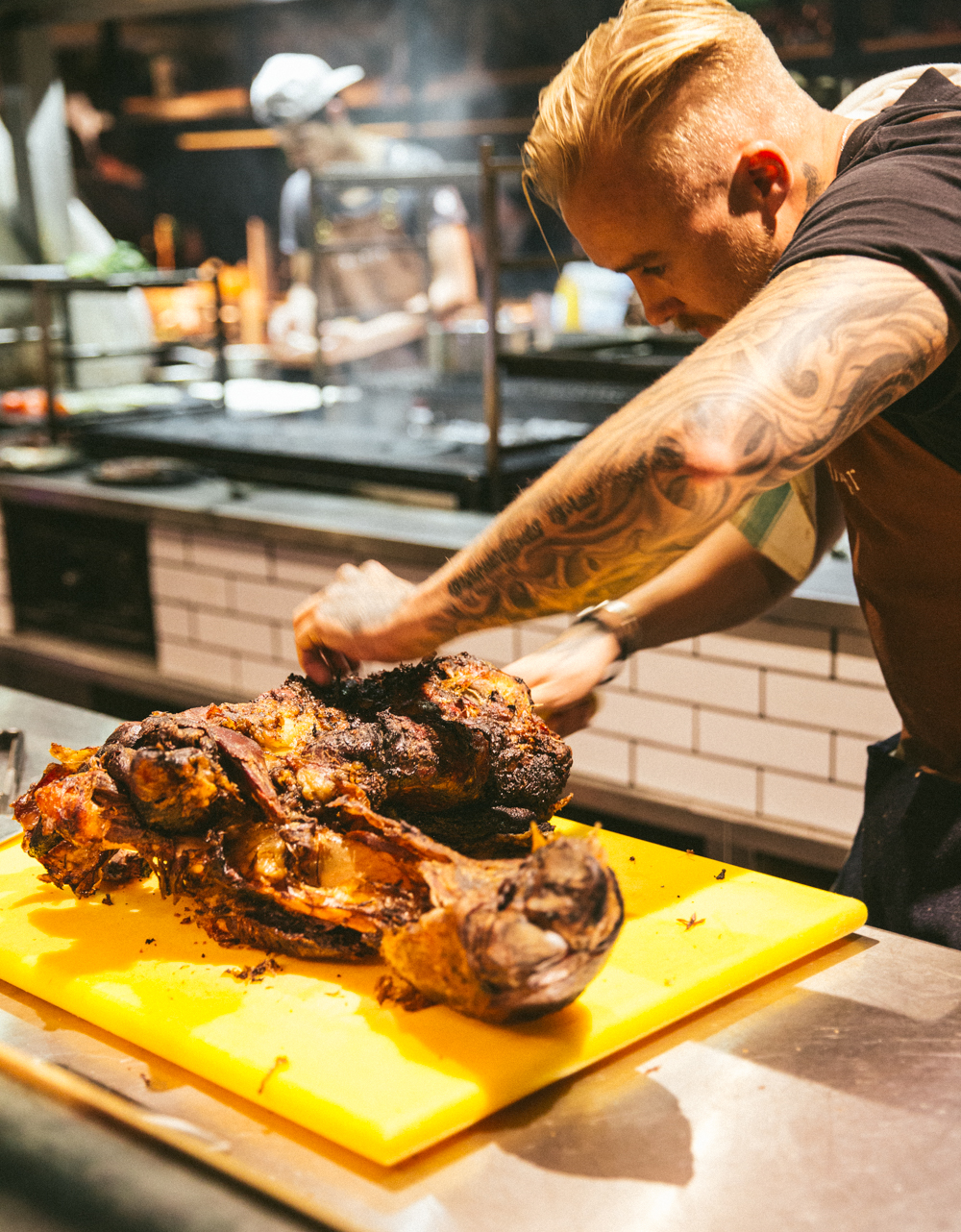 If you're lucky they'll even pass you a few slices to nibble on.
Try not to swoon, girls.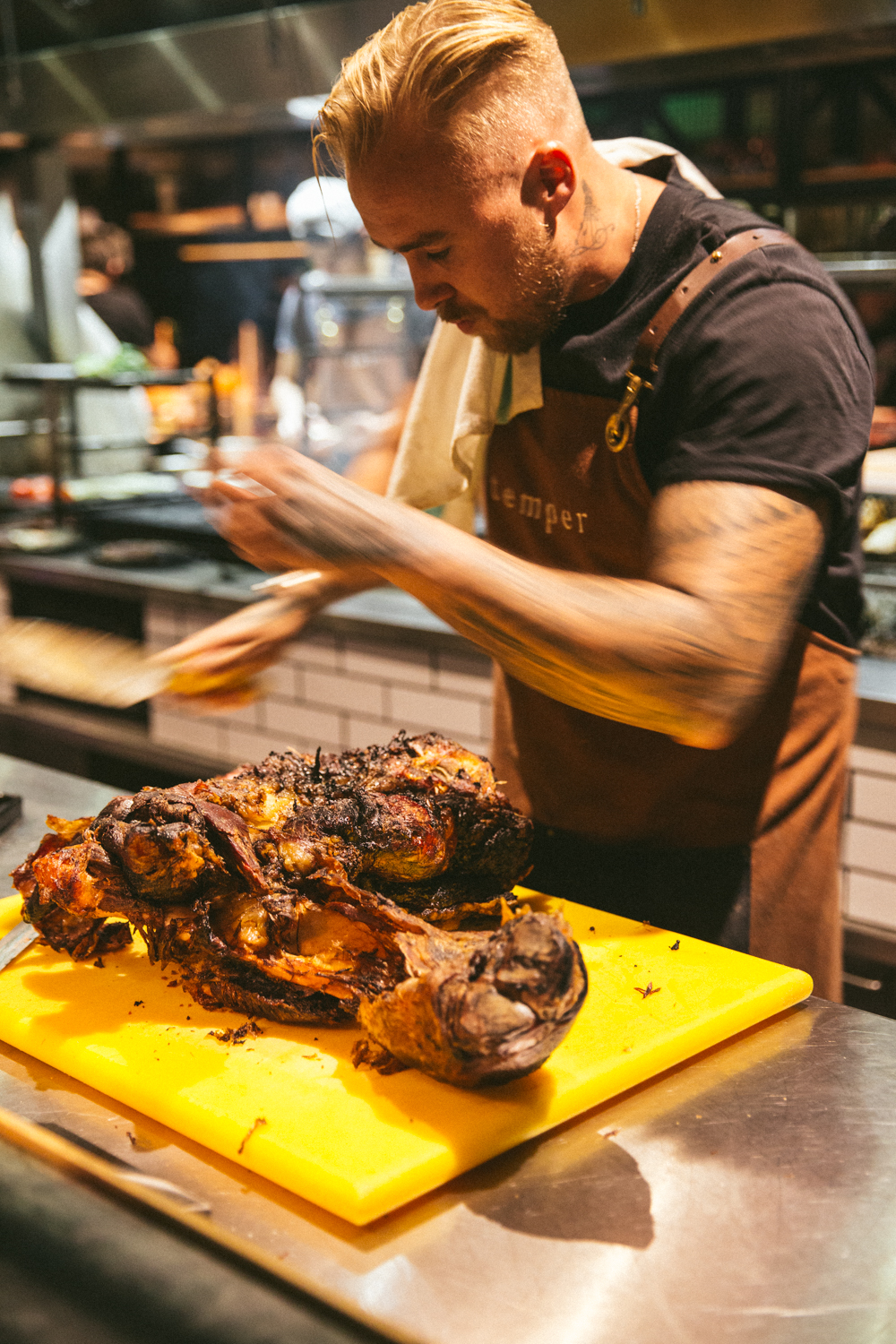 I know I promised a meat feast (it's coming!) but the starters are a little more balanced.
Pil pil prawn tacos.
Perfectly cooked, gently spicy prawns with a beautiful garlic oil that soaks into the freshly hand made taco.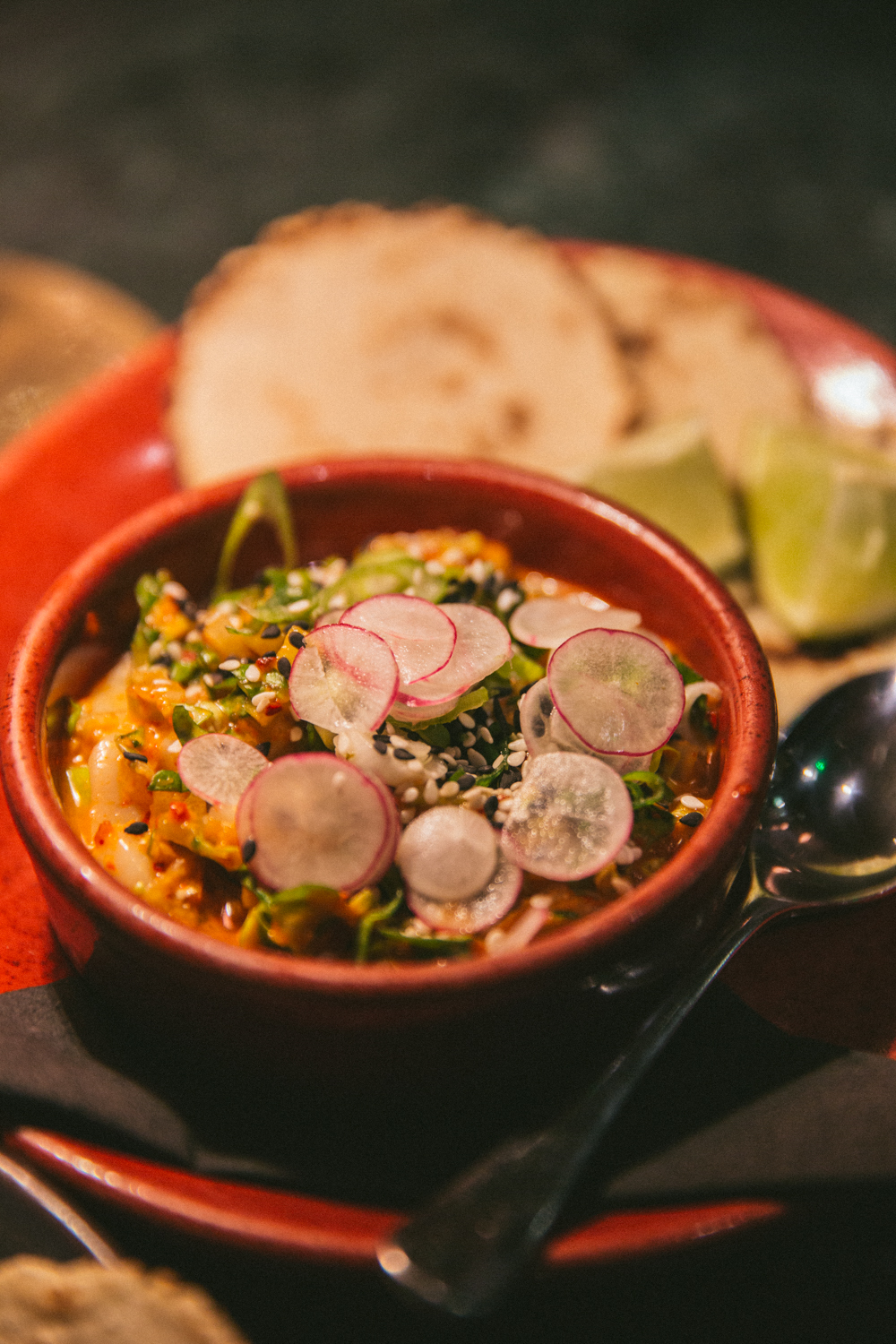 Light, fresh, zingy, exceptional scallop ceviche tacos.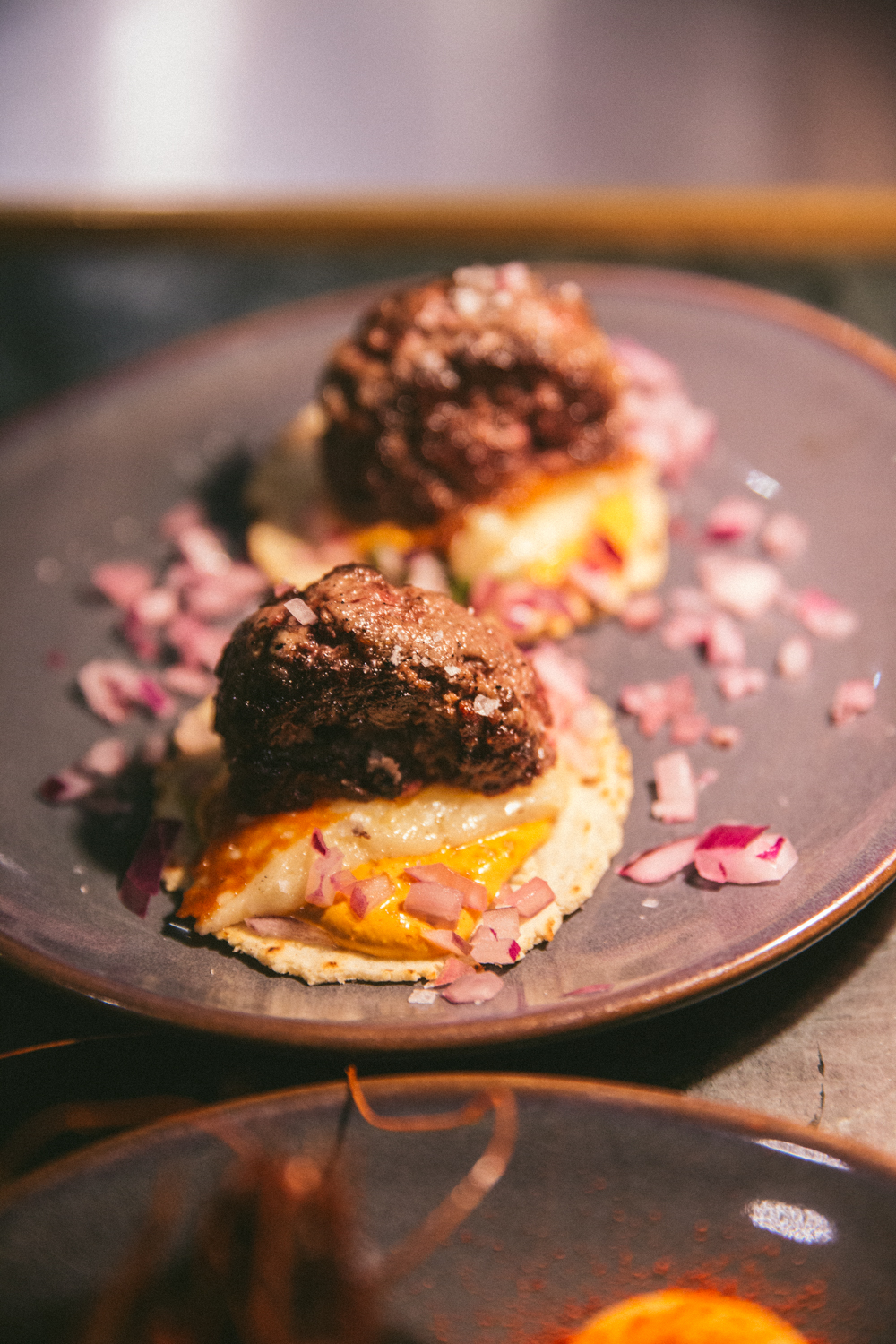 And then there's these.
*Sigh*
The aged cheeseburger tacos.
Is it possible that London's best burger isn't a burger after all?
Then there's the mains.
A veritable feast!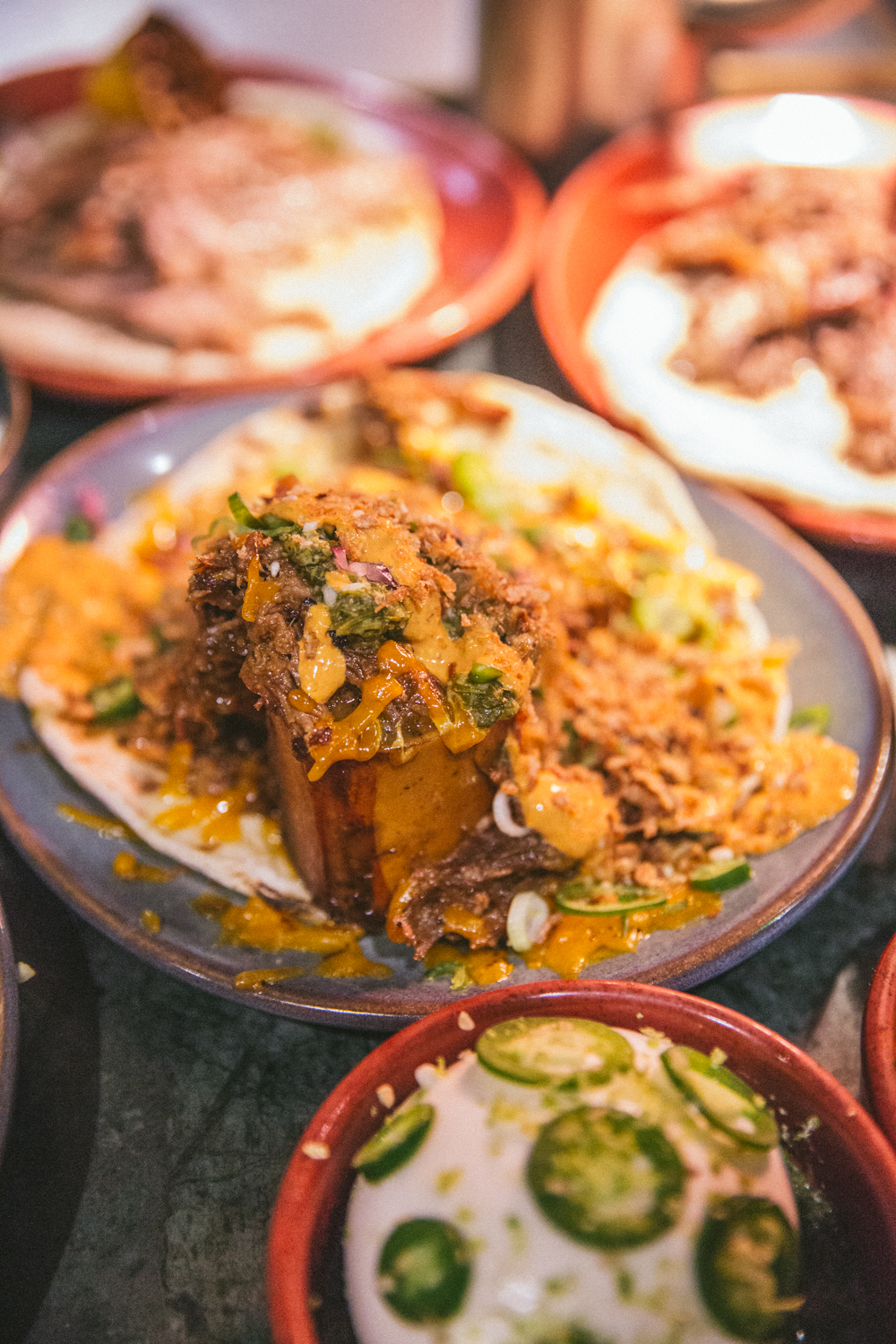 Chilli & bone marrow flat bread.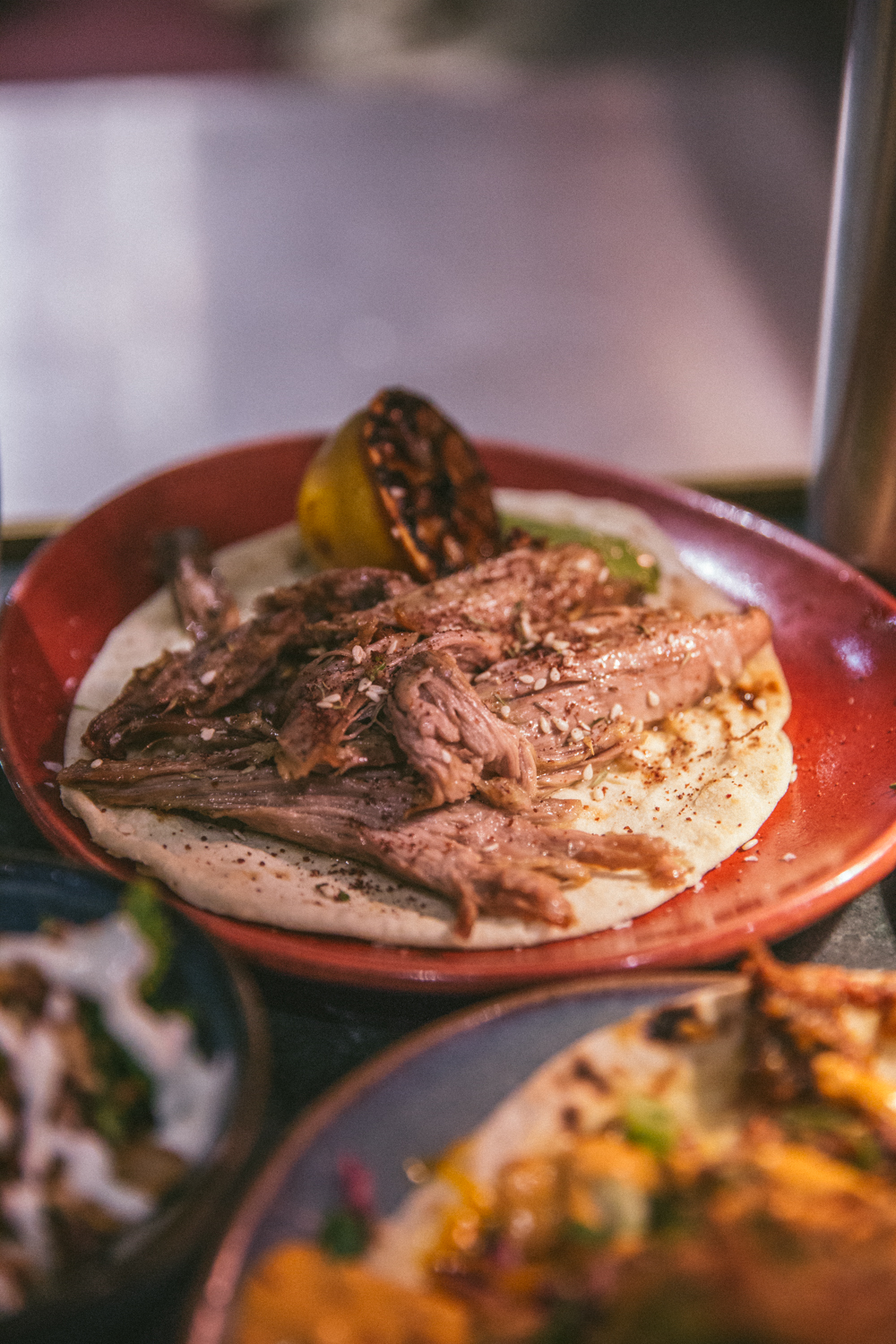 Smoked goat.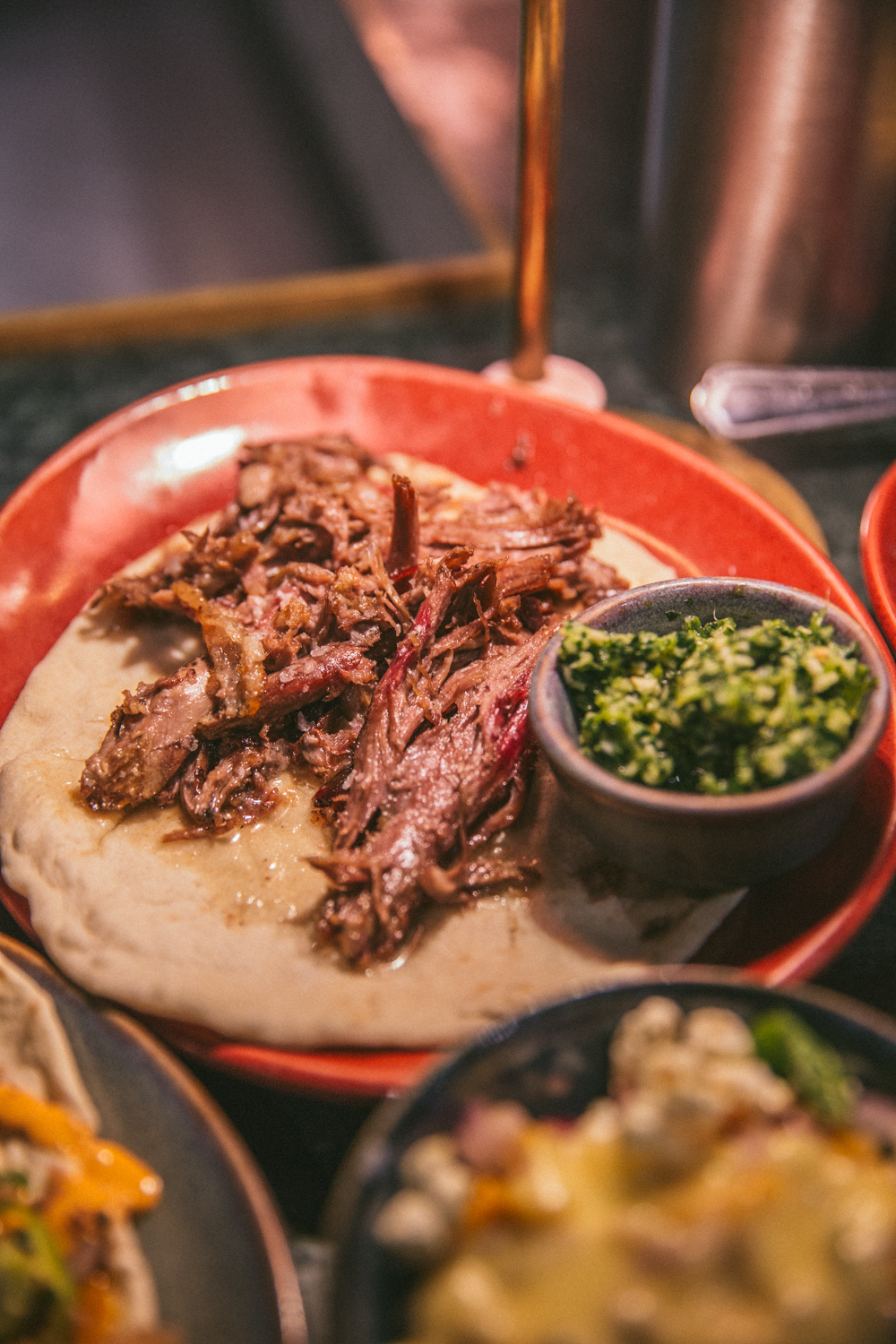 Smoked lamb shoulder.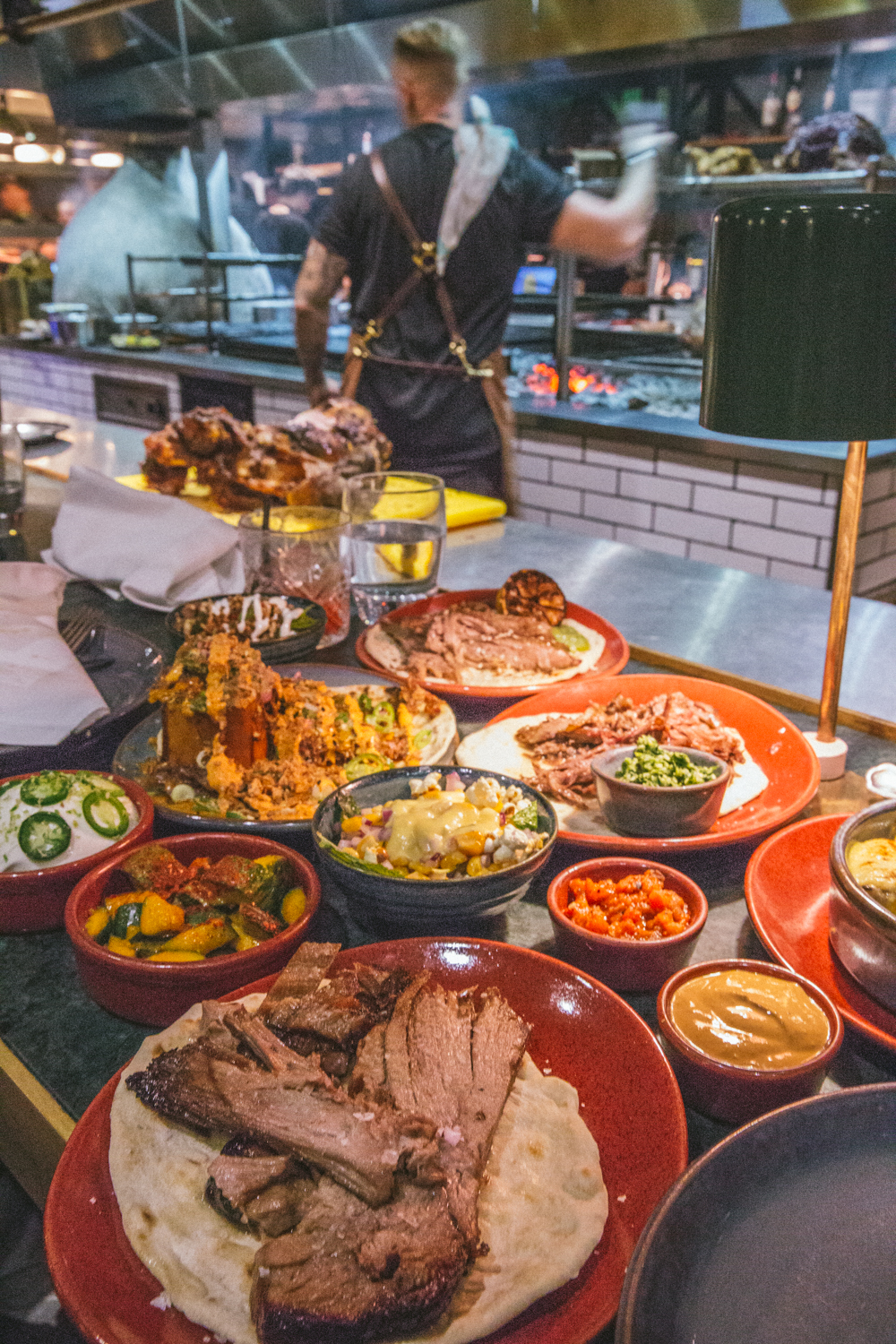 Smoked beef, my favourite of the mains, melt in the mouth slices of fat marbled meat. Served simply with flaked sea salt.
And all the sides!
Smacked cucumbers, burratta, grilled corn with lamb fat bearnaise, Jhal muri,
and beef fat potatoes with Ogleshield.
Just a light meal, really.
Polished off with something refined like peppermint tea…
…or a deep fried cookie with ice cream!
And Butterscotch kouign amann.
A sort of rich, hearty croissant dough drenched in butterscotch sauce and topped with dolce de leche ice cream.
Heart stoppingly good.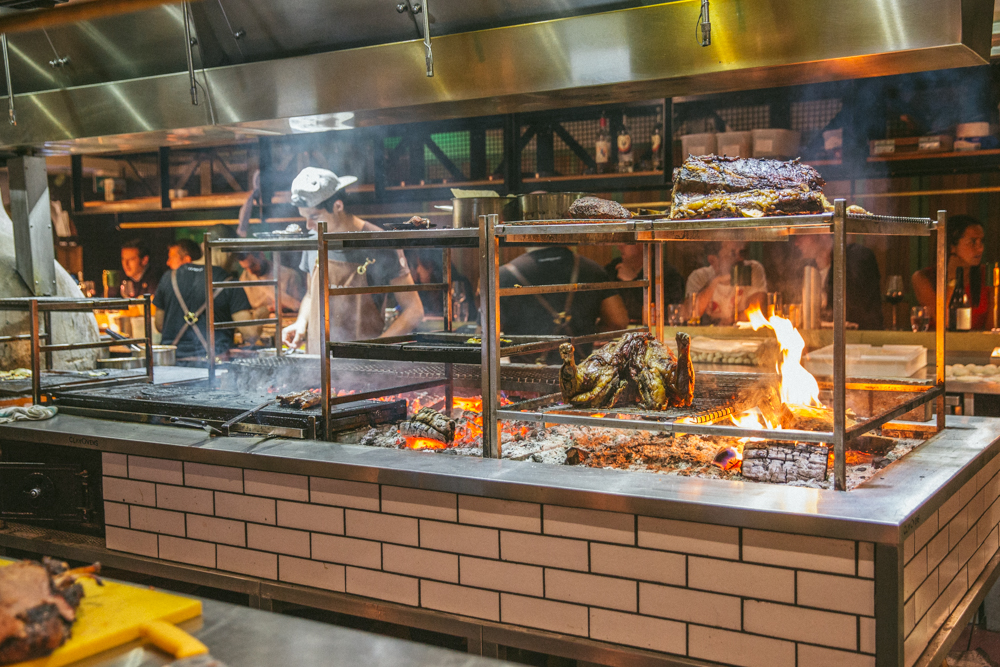 As you can probably tell, I thoroughly recommend a trip here.
It's called Temper, it's in Soho, you need to book.
Take a date and sit at the bar, or grab a group and take a booth. It's noisy, buzzy, packed and a total hoot.
You could say it's a great place to meat…