I spent last weekend somewhere I've never been before, Suffolk.
On the East Coast of England, just a couple of hours outside of London.
We were offered a cottage for the weekend on the rather marvellous sounding Wilderness Reserve, a 5000 acre estate peppered with farm houses and cottages for guests.
Naturally my fella and I jumped at the chance and we took my parents along too.
Arriving late on Friday, after a long lazy supper, a great deal of wine and a raucous game of Heads Up we all tumbled into bed and slept like logs.
Waking with the sunshine and making the very most of having baths at the end of our beds…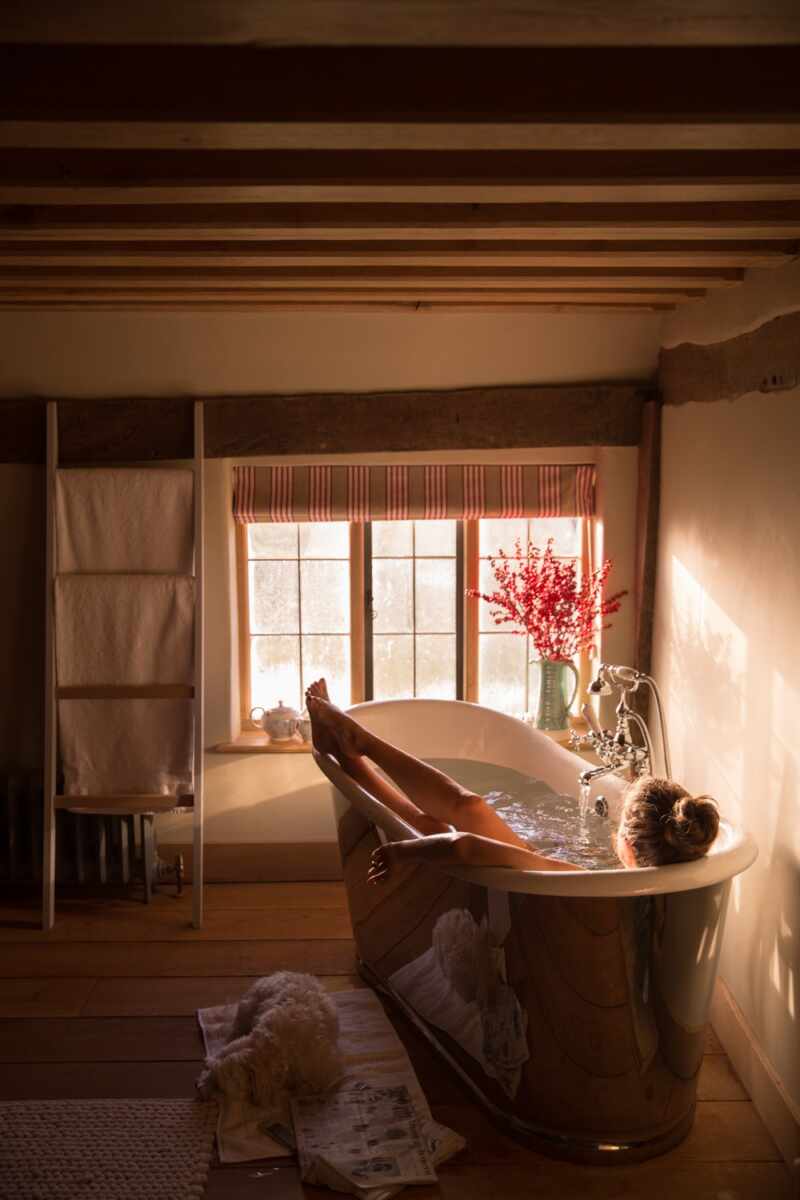 Everyone padded downstairs for a leisurely breakfast.
And a walk around the garden, in the gorgeous morning light.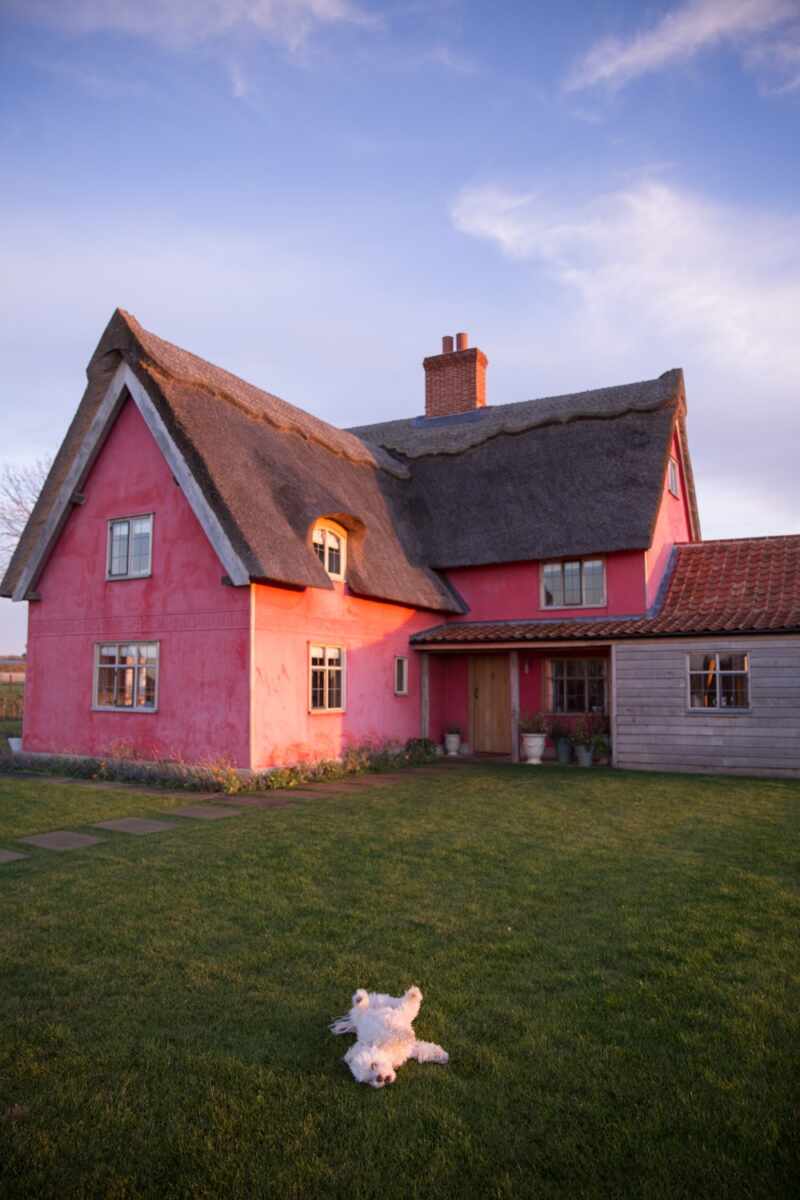 Keen to explore Suffolk we set off in search of the coast.
Weaving through winding lanes, through a wonderland of flaming orange countryside.
We didn't pass a single house we wouldn't have happily moved into.
We heard the beach shortly before reaching it, announced by the unmistakable screech of gulls overhead.
Wrapped up warm we took a stroll along Aldeburgh beach, sinking into the pebbles with every step… much to Mr Custard's annoyance.
Oversized scarf scarf (11 colours!)
Camel striped coat (UK/US – 25% off with code : BLACKFRIDAY25)
Jeans // Red wellies (on sale)
Ad - Shop this post