You simply cannot visit Boston without popping across the river to Cambridge.
It's against the law.
Or should be.
Particularly on a sunny autumn day, light cascading through amber foliage, a cool breeze dancing with the fallen leaves, it's the perfect opportunity to see Harvard in all its glory.
The campus is open to the public and you're welcome to stroll around "the yard".
We were there a little early, I can't even imagine how spectacular it must look now with peak fall foliage in bloom!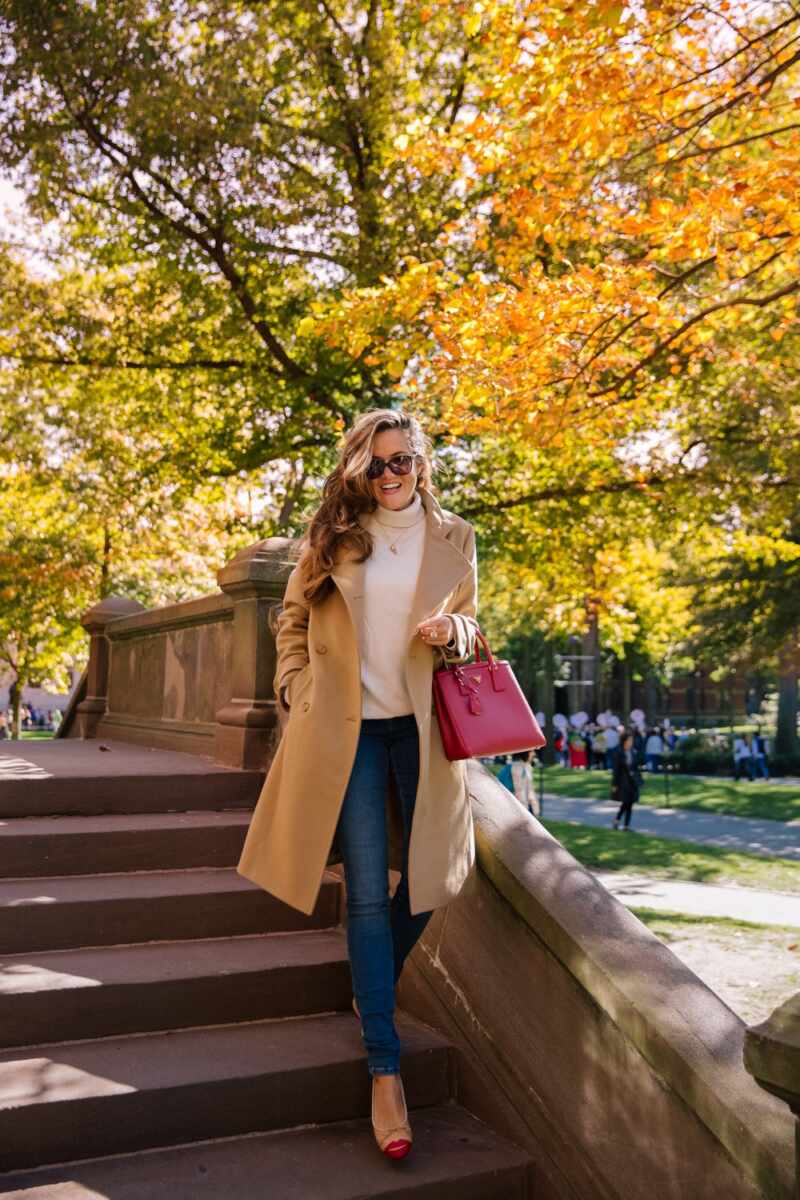 Camel coat UK – US (40% off)
(^ v generous cut, v warm, will last a hundred years)
"Kiss Me Darcy" flats (tremendously comfortable and a fun take on a classic) // Similar Tote
Ad - Shop this post