I have a little tip for you.
It's something I tell every visiting friend who comes to stay from another county or country. Everyone wants to see the sights, everyone wants to get their gorgeous British Instagram pictures, that iconic photo of Big Ben's tower glittering in the Thames… but of course when everyone wants the same thing it can get remarkably busy!
On a sunny day in August you're bound to be run down by a stampede of school children and have your view blocked by half a dozen tour buses.
Unless of course you use my little tip.
You're not going to like it, but I can promise you it'll be worth it. A totally free, VIP private tour of London's sights, just for you.
All you have to do is set your alarm.
Get up with the birds and you can have the place to yourself!
Some of the best views in London, all for you!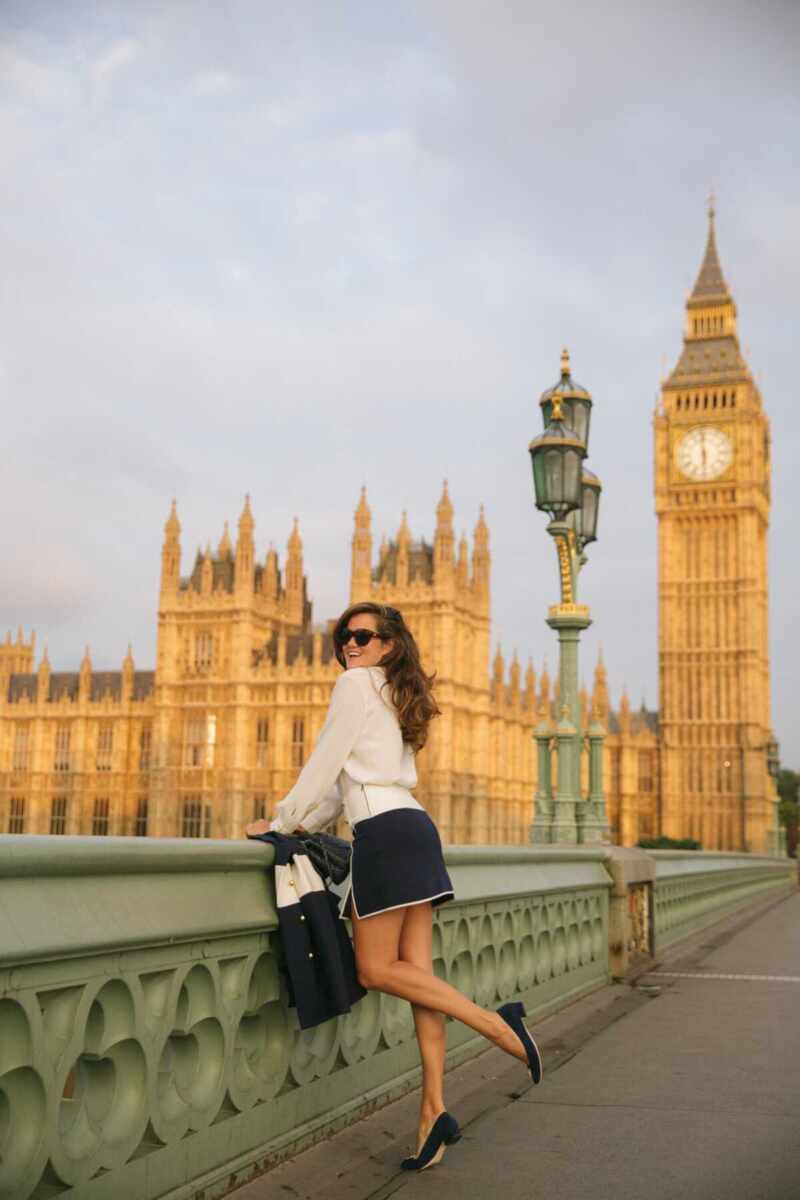 In summer the sun rises at 5.30, but unless you plan to party the night away and go right there… you can easily aim for 6 – 6.30 and still have the place to yourself.
The views are worth it.
No matter the weather, this is one of the best places to watch the sun rise in London.
The light is always spectacular.
Bathing the sandstone buildings in the most glorious golden light, and repeating the sky in the water below your feet.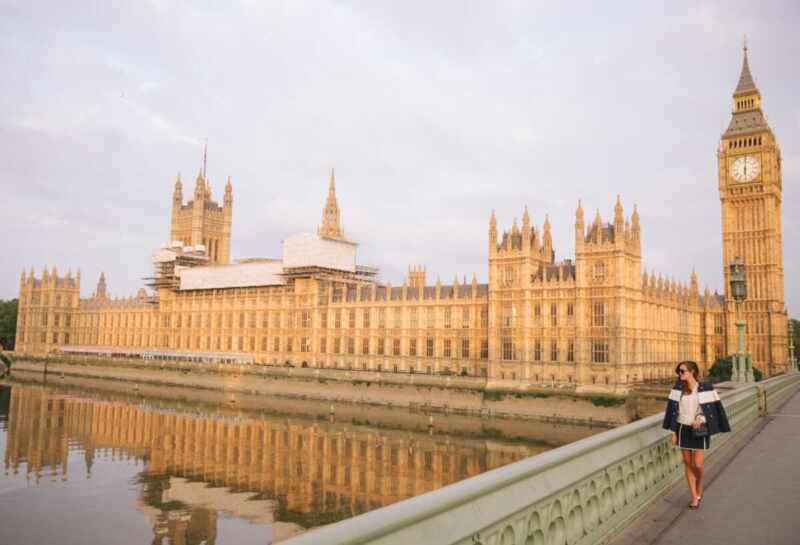 Even when they're giving Parliament a little TLC, and you've seen the place a thousand times, it still takes your breath away.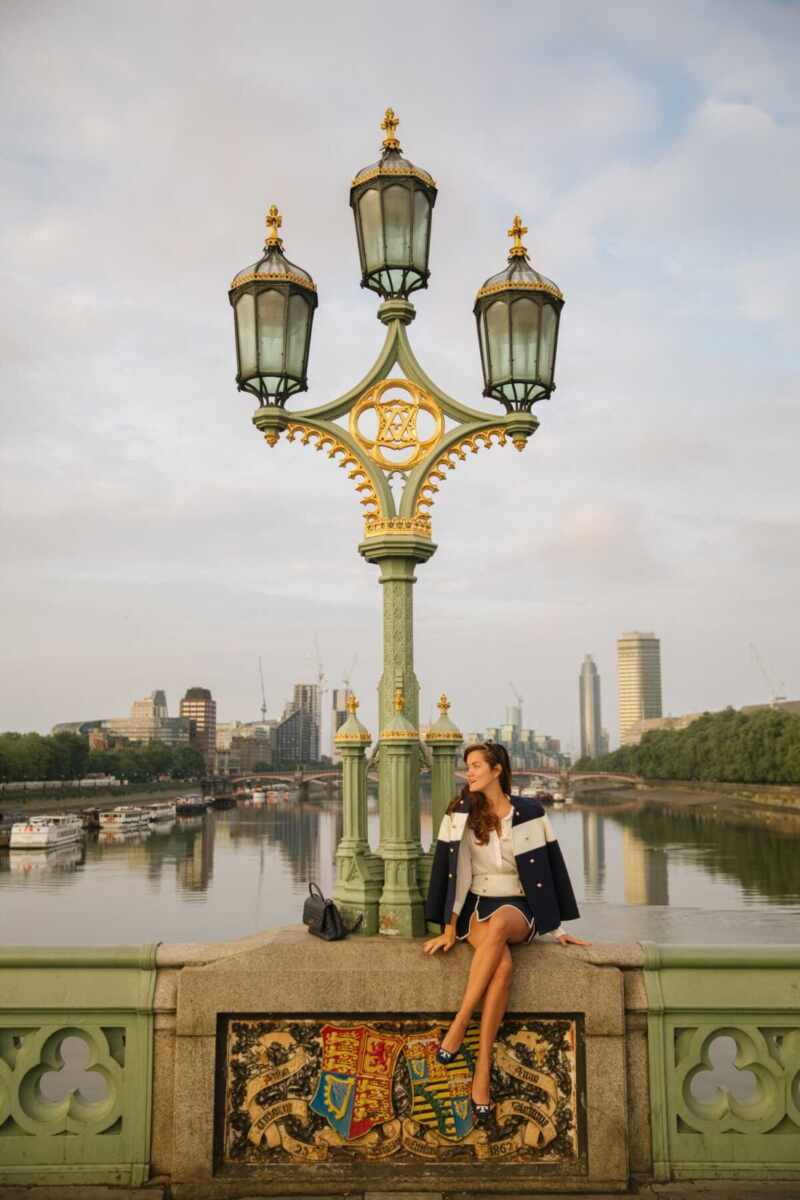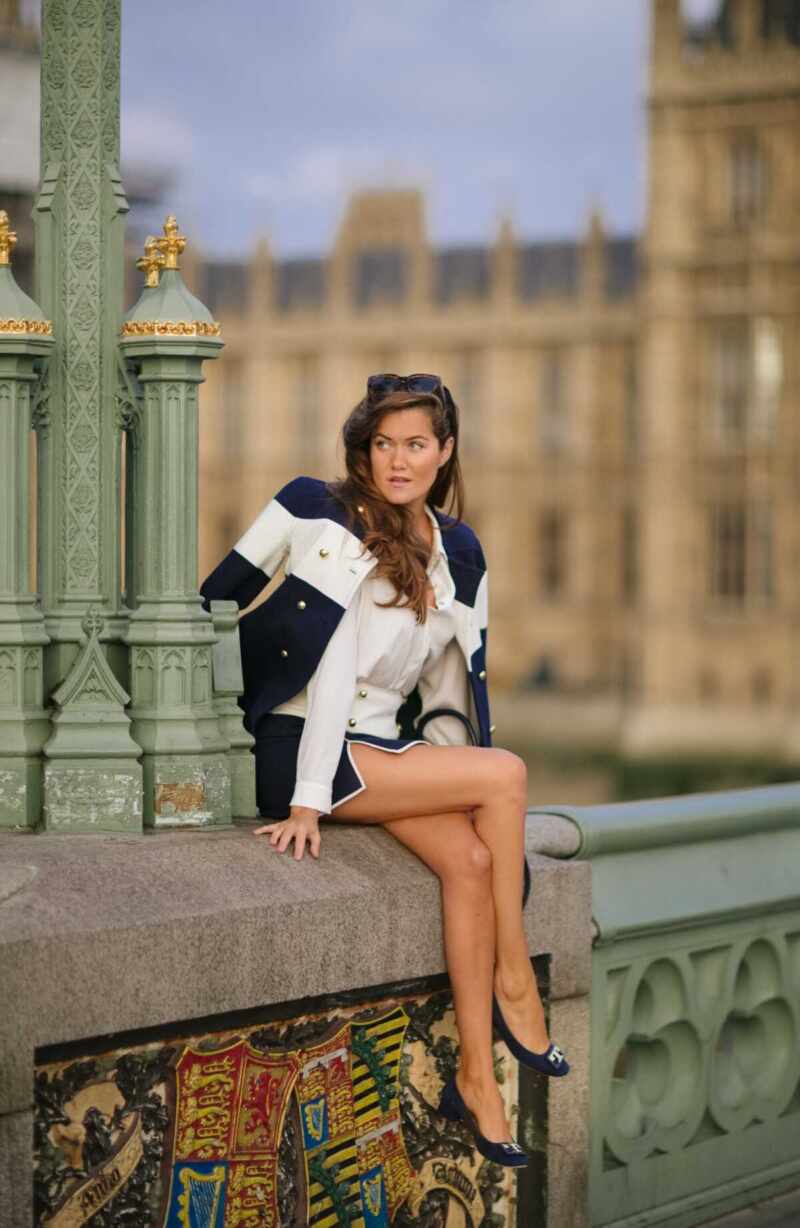 Feeling very sixties preppy in my two piece
Navy & white jacket // Navy & white skirt
White silk shirt (sim)
Ad - Shop this post