The weather may have been a bit grim in London over the bank holiday weekend, but in deepest darkest Somerset it was anything but.
Temps soared quiveringly close to 30C (positively tropical for the UK!) and there was only one thing for it.
A picnic!
We hopped in the car, put the roof down, the radio up and trundled off in search of a shady spot.
BMW kindly hooked me up with this gorgeous beast last Autumn, and while it was a dream to drive all winter… it's finally coming into its element now!
An M4 in my favourite colour, with all the trimmings.
The most beautiful piece of engineering I've ever driven, next to the i8 – but that's not convertible… yet.
Having found our quiet little spot we emptied the hastily stuffed boot, pulling out blankets and our trusty picnic basket.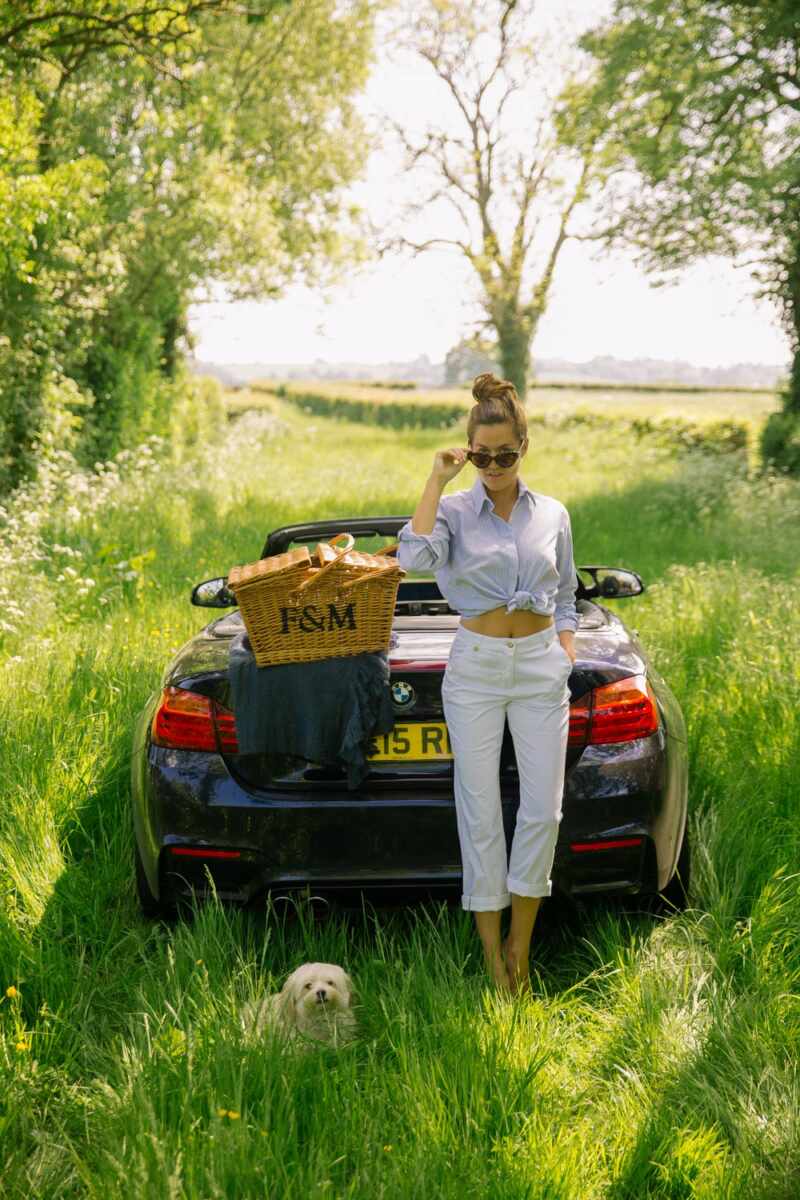 Retro sunnies (hugely discounted!)
Tied up Oxford shirt (sim) // Cropped trousers (sim)
Ad - Shop this post