The humble bacon sandwich has been reborn!
Just feast your eyes on this baby, baby.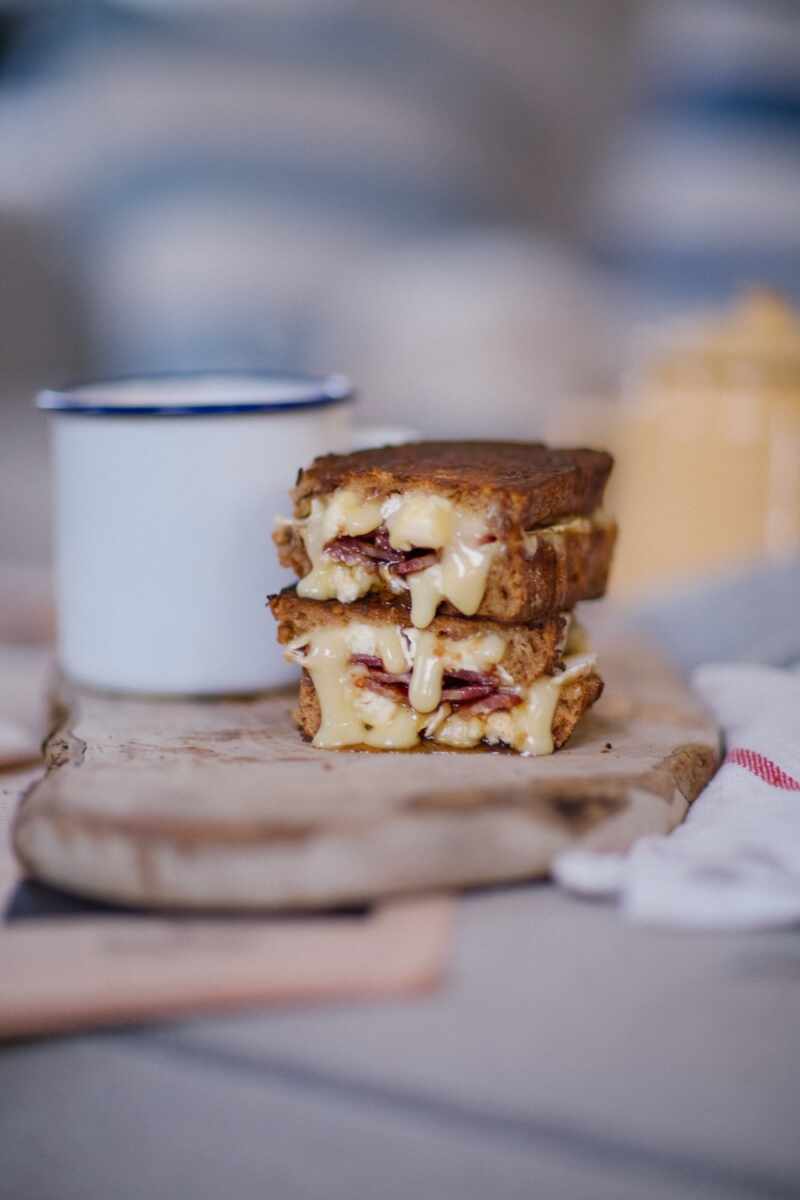 Crunchy brown, wholesome bread.
Rivers of rich, molten French cheese.
A heart of salty, crispy bacon.
What's that drizzling out from the middle? Oh, that's not bacon fat, oh no sir. That, my friend, is honey.
A sweet little kiss to the bacon's saltiness and creaminess of the cheese.
To serve one (double as needed) you'll need;
Two hand cut slices of proper brown bread
Four slices of brie
Four slices of streaky bacon
Drizzle of honey
One mug of tea, one cosy blanket and one film (I suggest this one, it's brilliant!)
Make it:
Start by frying your bacon, and slicing everything else up.
Cover both slices of bread with cheese.
Top with the cooked bacon.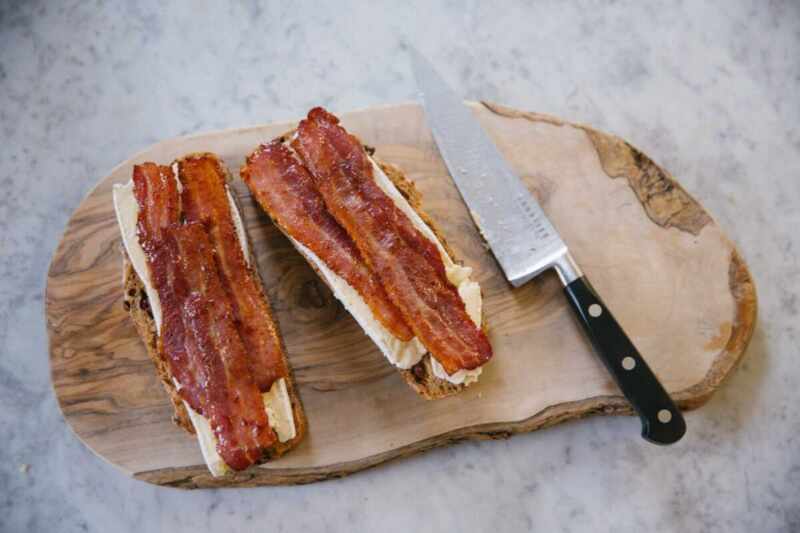 Drizzle in honey.
Grab the pan you cooked the bacon in and get rid of most of the fat left over, keeping a little bit in the bottom.
Gently sandwich together your… sandwich, and place into the pan.
Top with something flat and a bit heavy, like a baking tray.
Cook on a medium heat for about 2-3mins, until you see the cheese start to melt.
Very carefully flip it over, using a spatula and cook for another couple of mins. Once the cheese starts pouring out of the sides, you're golden.
Save washing up and serve on the chopping board you used earlier.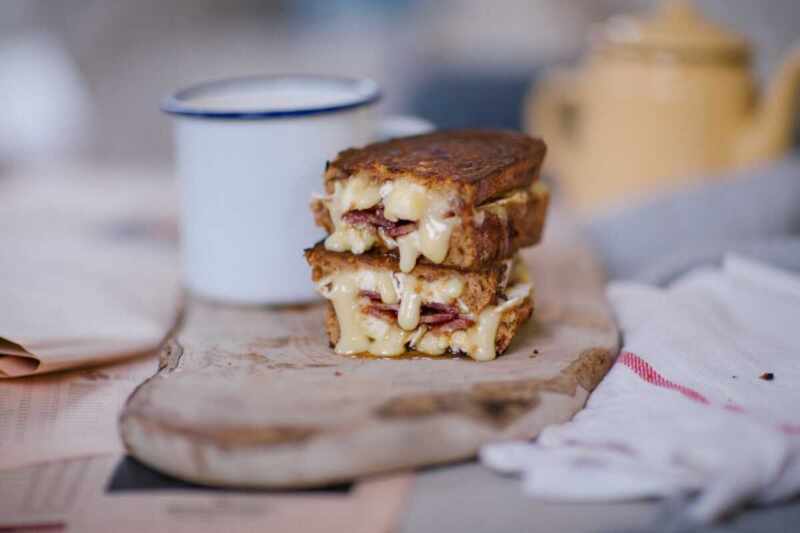 Snuggle down, dim the lights, unbutton your trousers and tuck in.
Sometimes the simplest things are the ones that really take your breath away.
Just don't eat these too often, or it'll be the stairs taking your breath away!