Fortnum & Mason's marvellous Christmas pop up "SKATE" is back!
Somerset House's magical courtyard is once again coated in ice, dusted in fairy lights, and alive with the sound of festive carols.
Bella and I popped over to the launch, and had a very ice evening indeed.
Dressed in winter woolies;
Navy blue coat (HS version) // Bandana print scarf
Red bus jumper (on sale!) // Skinny jeans
Sparkling necklace // Gold blossom ring
A band played on the balcony overlooking the ice.
Their music flooding the cobbled courtyard.
Red coated barmen waltzed around the square with mugs of hot cider, while one chap in white poured us something significantly cooler…
Even Mr Bond would have to approve of one of these!
The famous tree stands proudly in the middle.
Though some of us were less interested in the decorations, and keen to get their skates on.
We pulled our blades on, laced them up, and took to the ice!
Matching jumpers! (30% off)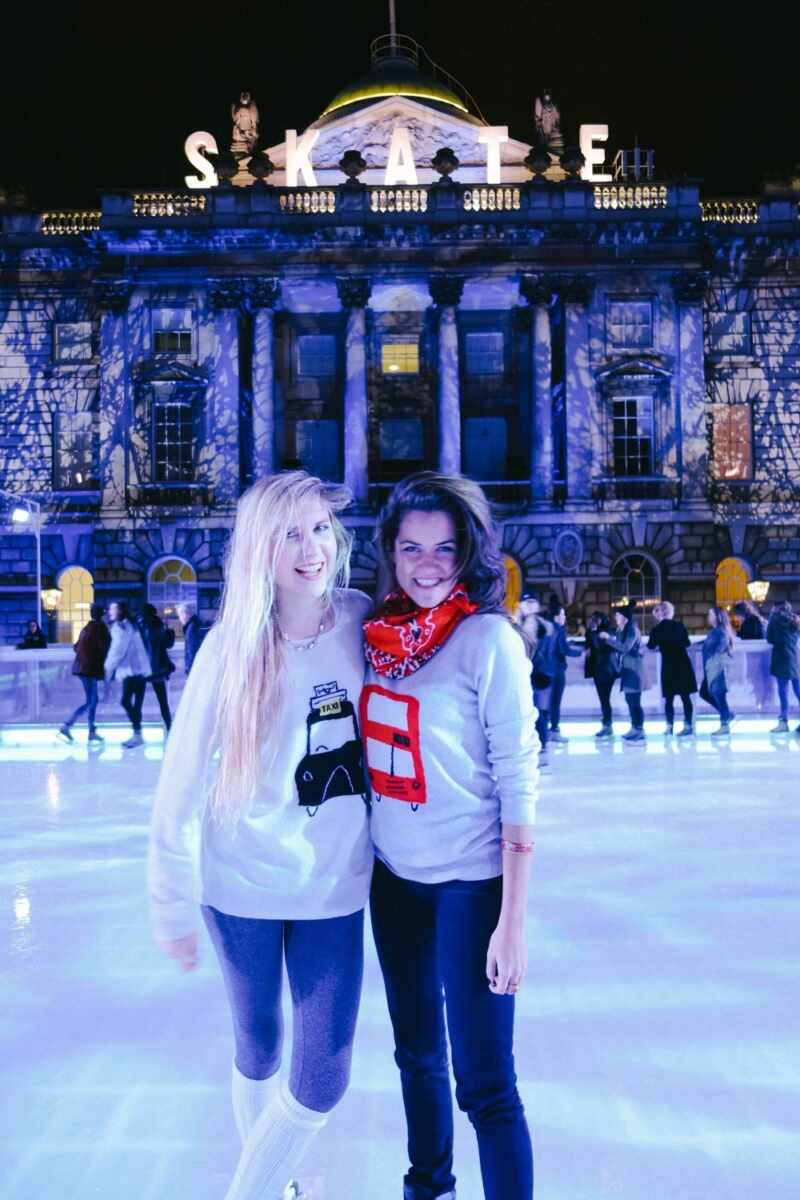 Some with significantly more grace than others.
Bella practiced her tricks.
And I just about managed mine (which is the little known art of "remaining upright")
The music played, the crowd swirled around us like snowflakes in a storm and we laughed until we quite literally couldn't stand up!
Which is really why we all come out for this, even if it is only once a year.
Back on steady ground, performers roamed the courtyard.
The crowed chattered and snapped away.
The wind howled.
And we went in search of nibbles!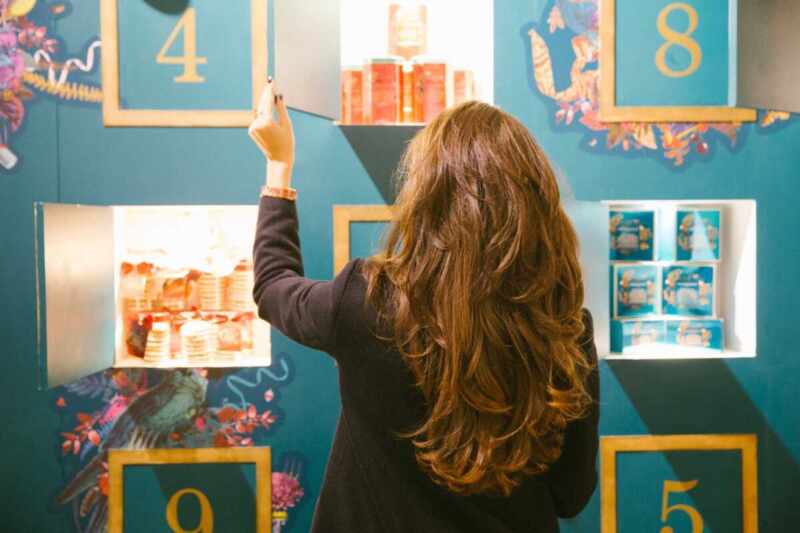 Settling on well stuffed pork brioche buns, slathered in apple sauce.
Topped off with a little retro karaoke in the bar.
I can't remember what we were singing along to now.
But really there are only three lines you need at this time of year.
All together now!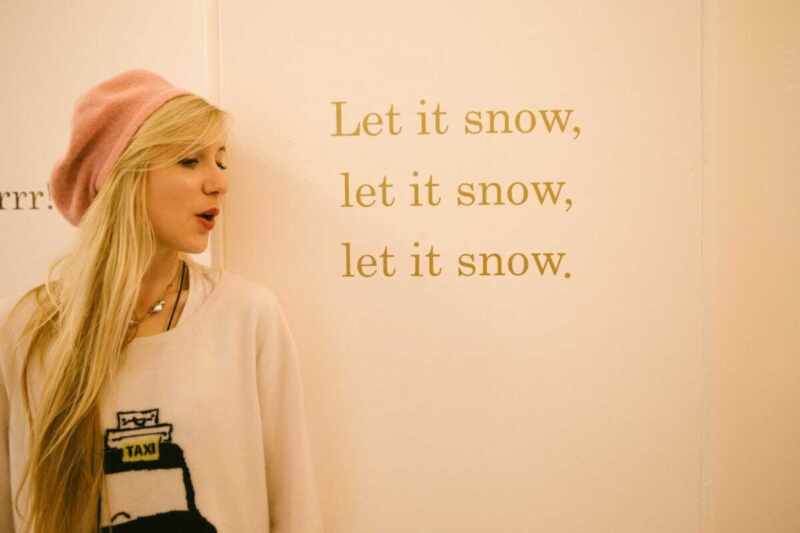 *jingling of bells*
SKATE is on until Jan, so get your skates on and go!
Deets and tickets online here, and as always, send me a snap!